There's a lot to love about the land of the rising sun. Their age-old philosophy of honor, duty, and loyalty trickle down into every aspect of Japanese culture — even their cars.
Before Japan started to deliver cars to Europe and the USA, cars, in general, were seen as ultra-complicated machines that would inevitably break down and require maintenance all the time.
Japan, quite literally, introduced the west to reliable mobility. To this day, Japanese cars are regarded as some of the most reliable out there. But there's more to this than just reliability.
There are a few reasons why Japanese auto manufacturers took over American and European markets:
over-engineered engines,
bulletproof reliability,
quality over vanity,
lots of variety,
well balanced performance,
great handling, and
an affordable price tag when compared to similarly specced European cars.
Japanese automakers are able to offer so much because their manufacturing processes are streamlined to perfection — there's a lot to learn from them.
If you want to know more about JDM culture and understand what makes a car JDM, check out our article that answers the question, what is JDM?
Read on as we'll list some of the best JDM cars and discuss what makes them so great.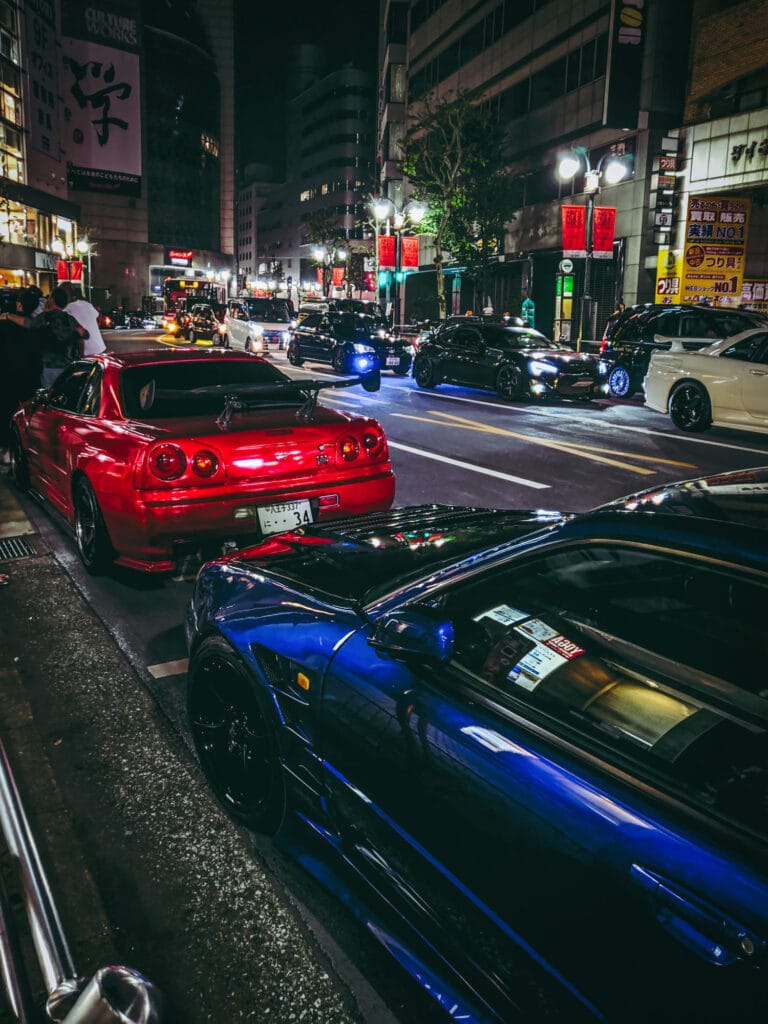 The Best JDM Cars: True Japanese Icons
Whether you want a reliable yet fun daily driver or you want to build a track weapon, there's a JDM car for everyone.
All you have to do is be patient, and keep looking for a well-maintained, pre-worshipped example.
Here's a list of some of the best, most attainable JDM cars that you can buy today. We've categorized these cars based on how difficult they are to find, and what budget they fall in.
JDM Cars Under $10,000
Exotic doesn't always mean expensive. That's right. Some of the most glorious JDM cars for sale are under 10k or less, depending on where and how hard you look.
You'll come across everything from an old beaten-up barn find to near-stock pristine examples of some of these cars varying widely in the price range.
So if you're on a tight budget and want a drift or track missile, give these cars a shot.
Mazda Miata MX-5 NB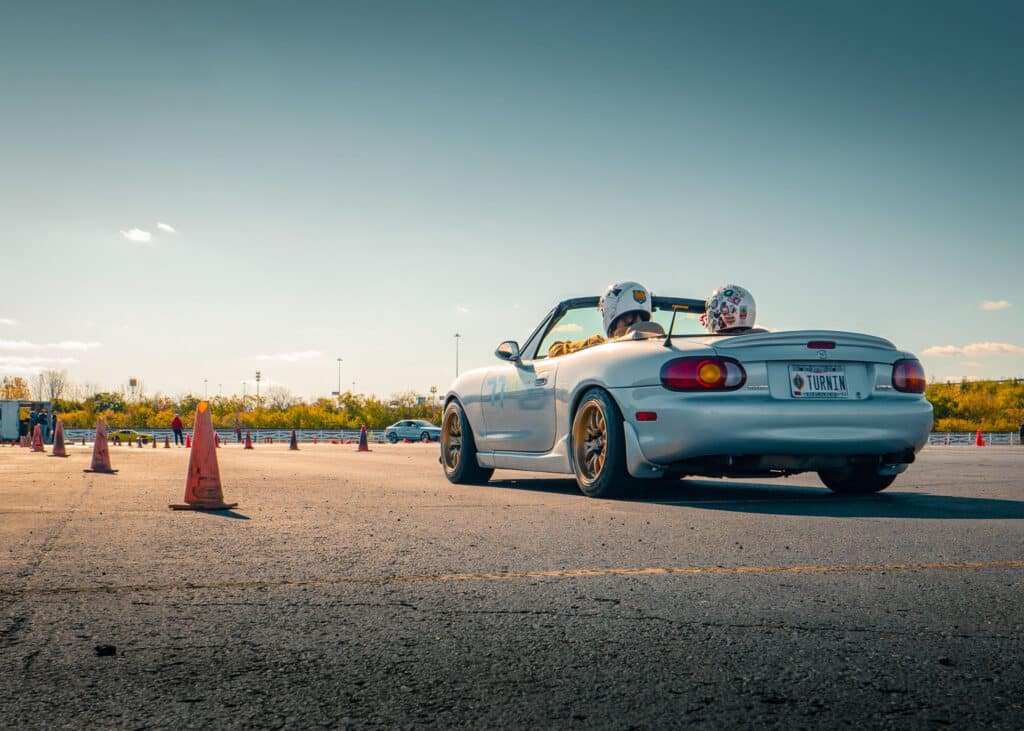 Popular For: Street, Canyon Carving
Drivetrain: RWD
Power Output: 140 hp @6500 rpm
Engine: 1.8 L Inline-4 B6ZE(RS)
Torque: 119 lb-ft @4500 rpm
Curb Weight: 2,480 lbs
The Miata is precious and it has carved a special place for itself within the car community.
Sure, some may call it overrated, and some might downright dislike it. But nothing changes the fact that this car has been a gateway into the automotive scene for many enthusiasts all over the globe.
The Miata philosophy is simple.
If you can't go fast with 90 hp, then 900 hp will not help you.

Bob Hall; the mind behind this car.
All four generations of the Miata offered something unique. The NA and NB are bare-bones options that enthusiasts have come to love over the years.
However, if you want something more modern and are willing to spend a little more cash, the NC and ND are excellent options too. There are tons of aftermarket modifications for Miatas, and Miata engine swaps are well supported.
Check our our guides to the many readily available parts such as:
Mazda FC3S RX7 Turbo II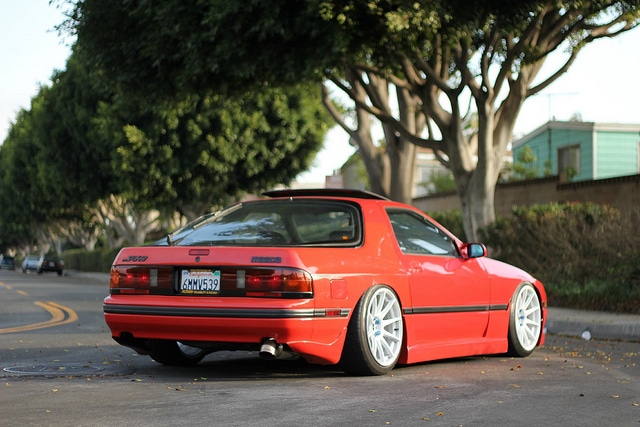 Popular For: Drifting, Grand Touring
Drivetrain: RWD
Power Output: 200 hp @6500 rpm
Engine: Twin-Turbo 1.3 L Rotary 13B
Torque: 195 lb-ft @3500 rpm
Curb Weight: 2,755 lbs
Apart from the Mazda RX-8, the FC-RX7 is the cheapest Rotary-powered car you can buy.
Contrary to popular belief, Mazda's 13B engine is actually quite reliable if cared for properly. This is true for all engines, it's just that the Rotary is a little more sensitive to negligence and poor maintenance.
It can be really difficult to find an FC RX-7 that's well taken care of since most of them are sold out of frustration.
Be sure to use a good compression tester as this will give you an idea of the current internal condition of the engine. However, this test is not an accurate indicator of future problems that the engine might have.
As long as you get compression of 7 or higher on the Mazda tester (a special unit that only Mazda dealers have), and 85 psi or higher on a standard gauge, you should be good to go.
Lexus SC300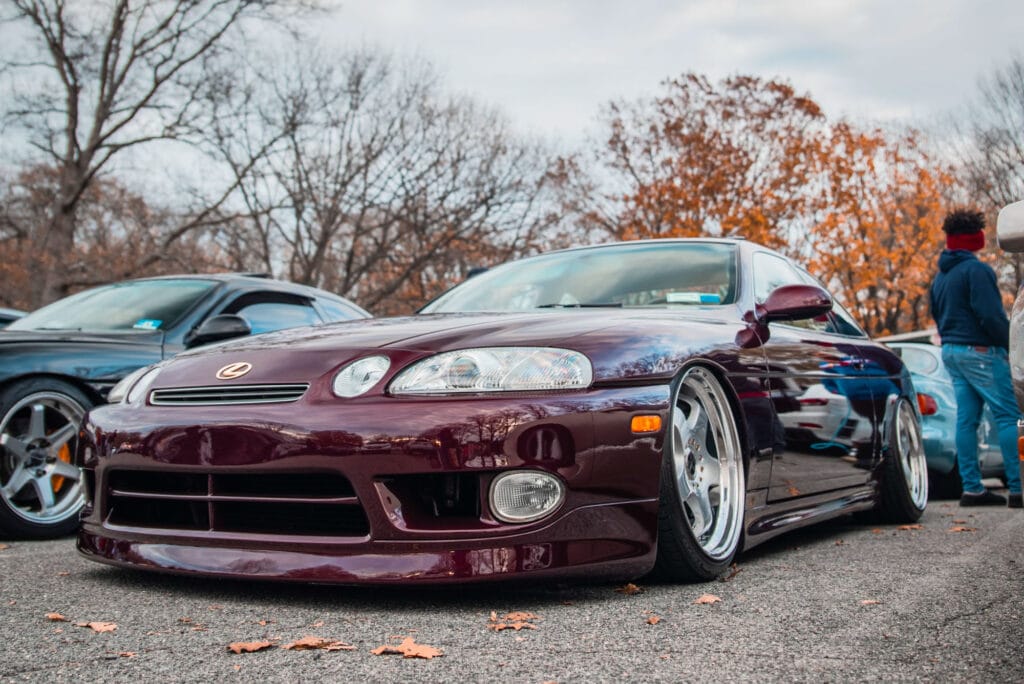 Popular For: Drifting
Drivetrain: RWD
Power Output: 225 hp @6000 rpm
Engine: 3.0 L Straight-6 2JZ-GE
Torque: 219 lb-ft @4800 rpm
Curb Weight: 3,549 lbs
If we had to choose just one car under JDM car for $10k, it would be this one. The SC300 is an underrated gem in the world of old Japanese cars.
It shares a ton of parts with the Supra, including the 2JZ engine — the 2JZ-GE, not the GTE unfortunately.
This said, 2JZ-GE's share plenty in common with the turbocharged big brother. With the same rods and crankshaft, it can easily handle a turbo kit which is a stupidly easy way to unlock a lot of extra power.
It can't handle the exact same power as the GTE can though. It is still a very solid engine as long as you stay under ~8 PSI of boost.
It makes for a fantastic sleeper car and it's got all the space you're going to need. The SC400 is a good option for those who dig automatics and big V8s. No V8 + manual option on the SC400 however.
The SC300 looks extremely period correct and we'd drive it any day of the week. Get yours before the price hikes up and keep it on the hush!
Infiniti G35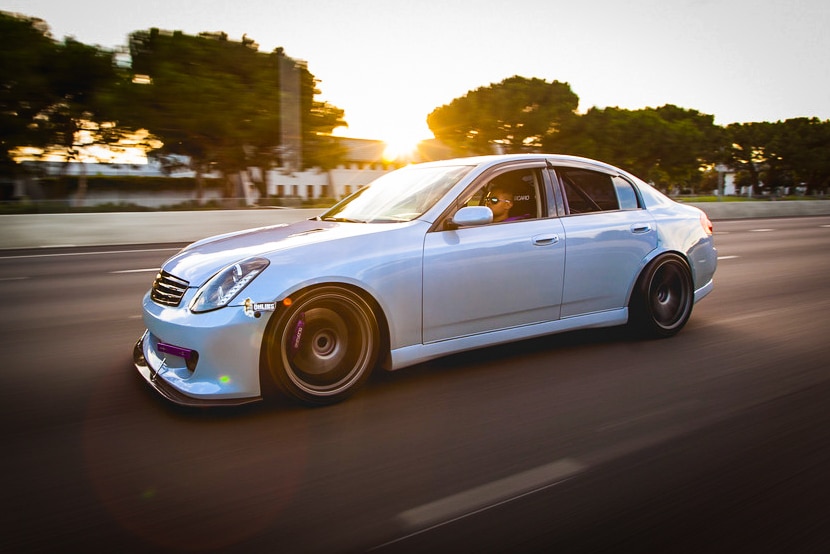 Popular For: Drifting
Drivetrain: RWD
Power Output: 298 hp @6,400 rpm
Engine: 3.0 L V6 VQ35DE
Torque: 259 lb-ft @4800 rpm
Curb Weight: 3,512 lbs
Are you too old for the 350z? Correction — no one's ever too old for the 350z. But if you want something more polished and VIP-esque, seriously consider the G35. Both the 350z and G35 are great cars but the latter is definitely more exclusive.
It's got a bangin' VQ35HR V6 motor that's well known for its reliability. It's rear-wheel drive and it has all the power you need. This opens up so many different use cases — drifting, track days, daily driving, togue, and a lot more.
The typical VQ sound might not be suited to everyone's taste but you can always upgrade the exhaust. The aftermarket support for these cars is insane.
A wide range of G35 mods give this platform all sorts of potential, from high power performance builds to handling upgrades that make them feel like they're on rails.
You could argue that the Infiniti G35 isn't JDM as it wasn't sold that way in Japan, and you're right. The Japanese version is branded as a Nissan Skyline (V35). Ultimately though, the soul of the two cars is the same.
Best JDM Cars Under $5000
Who says you can't buy a JDM classic on a shoestring budget? Search hard enough and you'll find cheap JDM cars that offer great value for your money.
However, take this price range with a grain of salt. It's not always possible to find a great example of one of these cars under 5k. But it is possible to find one in decent condition, needing some work.
Honda Civic EK9 Type-R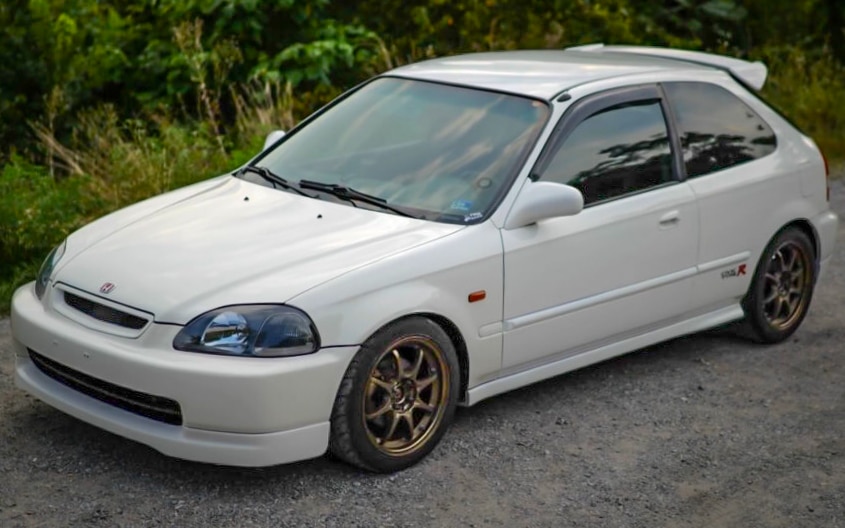 Popular For: Togue
Drivetrain: FWD
Power Output: 182 hp @8200 rpm
Engine: 1.6 L Inline-4 B16B
Torque: 118 lb-ft @7500 rpm
Curb Weight: 2,315–2,359 lbs
If you're on a shoestring budget and want to have heaps of fun, look no further than the Honda Civic EK9 Type-R hatch. Even if you can't find the EK Type-R, the EG hatch is still a really good option.
This car was the weapon of choice for the Kanjozoku back in the heyday of Japanese street racing and the only option for the No Good Racing team.
It was (and still is) perfect — nimble, light, stops on a dime, handles well, and is fast enough to keep up with more powerful cars.
Spares are cheap and plentiful, and aftermarket upgrade options like Civic coilovers are near endless. You'll easily find one under $5000 if you look hard enough.
Nissan 350z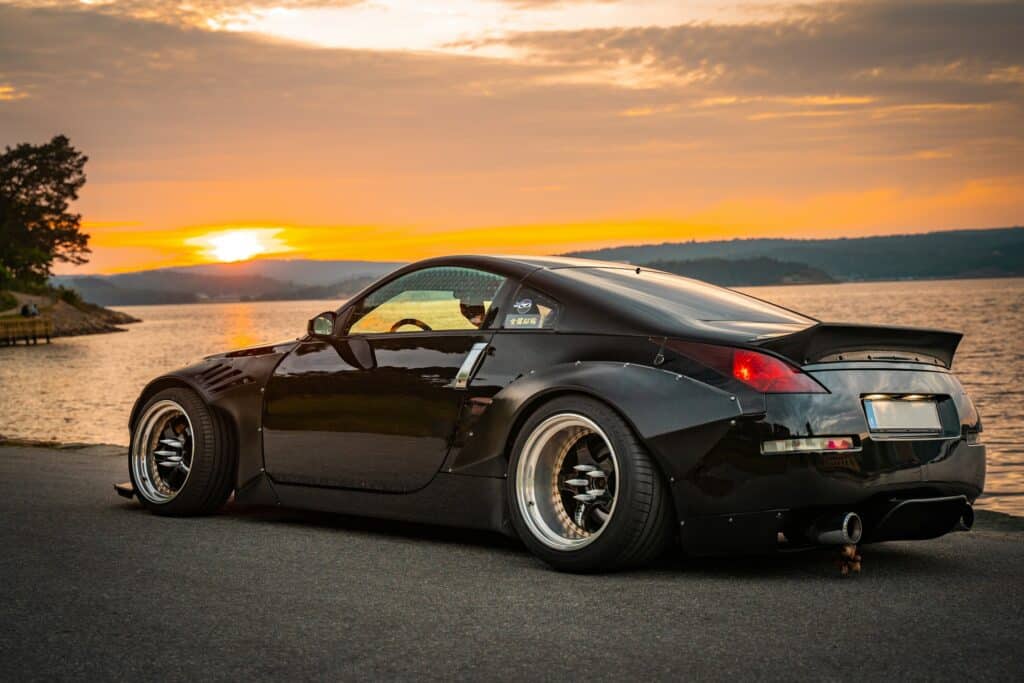 Popular For: Drifting, Togue
Drivetrain: RWD
Power Output: 300 hp @6,500 rpm
Engine: 3.0 L V6 VQ35DE/HR
Torque: 273 lb-ft @4800 rpm
Curb Weight: 3,602 lbs
This car needs no introduction. Nissan really hit the nail on the head with this one. It's everywhere! — drag strips, race tracks, backroads, Walmart parking lots, and every third stoplight on your block.
Because Nissan manufactured a million of these, they're dirt cheap on the used market. You can snag a relatively good example for under 5k if you look hard enough. That said, you won't find a low-mileage, pre-worshipped 350z in this price range.
When you buy a 350z, be sure to give the transmission a thorough check and try to buy a newer model year 350z if possible.
If you find an older one that's in good condition but has a messed-up transmission, you can always swap it out a CD009 unit — plenty of those on the used market.
Another reason to consider buying this car is that it has an enormous aftermarket community backing it up, so modifying your 350z will be relatively easy.
JDM Poster Cars
Growing up with one of these cars on your wall meant that you've always desired it and imagined driving one someday.

If you've reached a point in your life where you can actually spring for one of these, firstly, good on you. Secondly, here are some of your best options.
Nissan 300ZX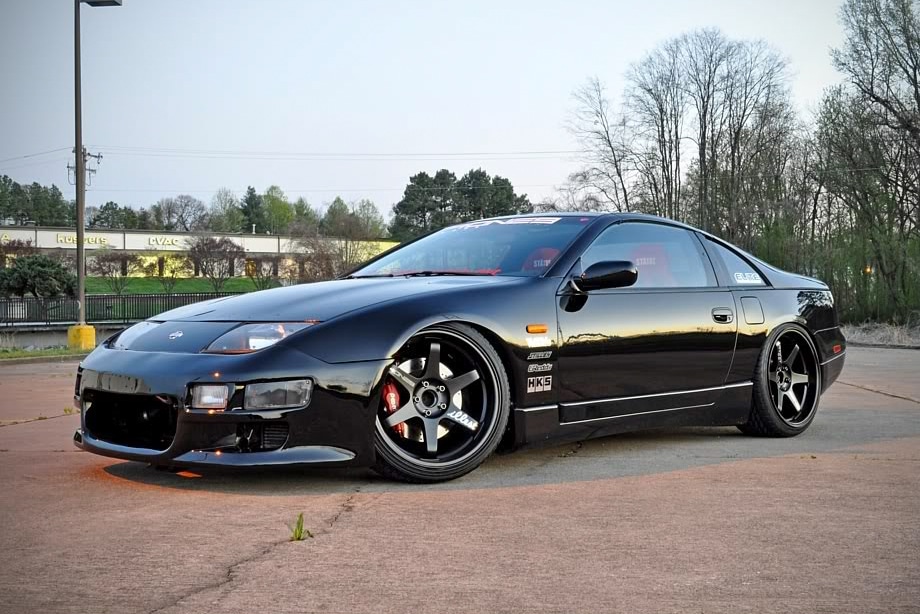 Popular For: Grand Touring
Drivetrain: RWD
Power Output: 283 hp @6400 rpm
Engine: Twin-Turbo 3.0 L V6 VG30DETT
Torque: 276 lb-ft @3600 rpm
Curb Weight: 3,668 lbs
Back in February 1989, when the 300zx was launched, it outperformed some of the fastest cars of that era. Some of these cars cost well over $120,000, and yet they got beaten by a $30,000 Nissan!
It is still Nissan at the end of the day but you've got to admit — it's one of the prettiest Nissan cars ever built. And it's not all-form, no-function, no way. This thing packs some serious power.
The Z32 came with two engine options:
the 3.0 L VG30DE V6 and
the 3.0 L VG30DETT V6 Twin-Turbo.
The VG30DETT made upwards of 300 hp (in the early 90s). If you can find a twin-turbo 300ZX that hasn't been abused, there's nothing like it.
This car luckily hasn't shot up in value yet, but given its heritage, it might do that very soon. This one is a soon-to-be classic.
Nissan R33 Skyline GTS-T (Spec 2)
Popular For: Time Attack, Drag, Circuit
Drivetrain: RWD
Power Output: 280 hp @6400 rpm
Engine: Single Turbo 2.5 L Straight-6 RB25DET
Torque: 286 lb-ft @3200 rpm
Curb Weight: 3,530 lbs
The legendary R34 Skyline is becoming more and more unattainable each day, with prices soaring up to a point where it's unaffordable — at least for those among us who are on a budget.
Thanks to a much lower price, the R33 GTS-T is a great alternative to both the R33 GT-R and R34.
Equipped with a turbocharged 2.5-liter straight-six engine, pumping out 280 hp, this car can do laps around most other cars in this list.
Though you won't find many of these cars for sale stateside, unlike the later model, the R33 isn't affected by the Skyline ban in the USA, though you will have to jump through some importation hoops.
And it looks great too, as good as the R34 — it has aged really well. The ride quality isn't as stiff as you'd expect from a car like this; it's very liveable. You can drive one daily without much trouble and also take it to the track.
Mazda FD RX7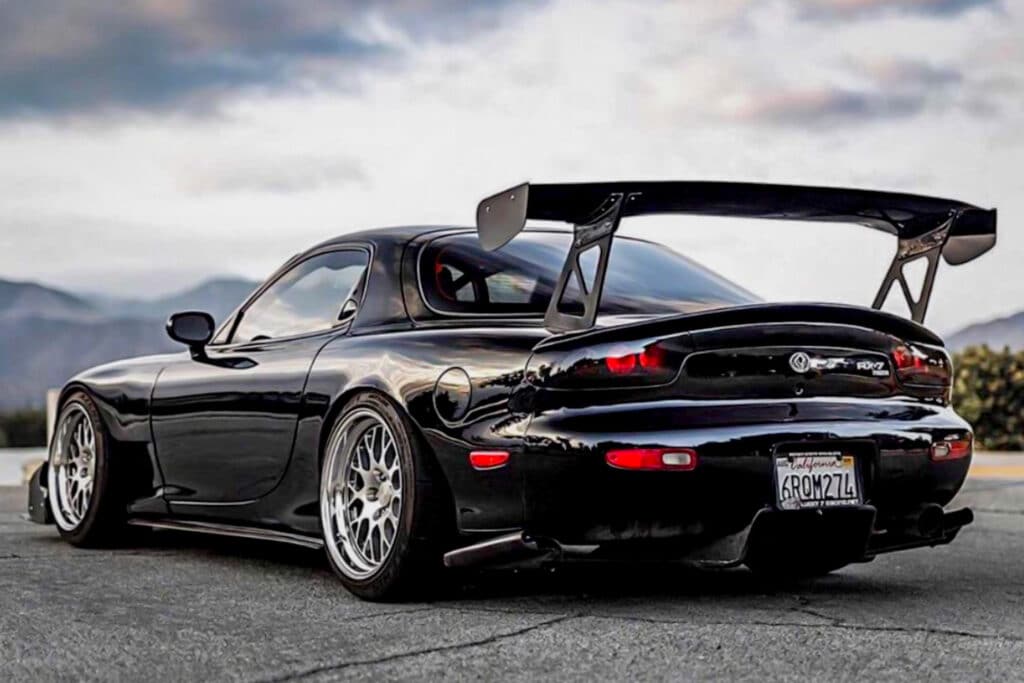 Popular For: Drifting
Drivetrain: RWD
Power Output: 255 hp @6,500 rpm
Engine: 1.3L Rotary 13B-REW
Torque: 216 lb-ft @5000 rpm
Curb Weight: 2,826 lbs
There's nothing prettier than the FD RX-7. Designer Yochi Sato did an exceptional job with this car. The third and final iteration of the RX-7 line is one of the most loved JDM cars of all time.
These things are hard to find now, especially the well-maintained ones. You already know how important it is to find a well taken care of example if you're buying anything with a rotary in it.
The 13B-REW power plant churns out upwards of 200 hp and a healthy 216 lb-ft from a 1.3L engine. That's the beauty of rotary — ultra-small engine, massive power.
If you want to snag one of these, keep your eyes peeled as some of the older model years are going to be fresh off the blocked list.
Toyota Supra MK4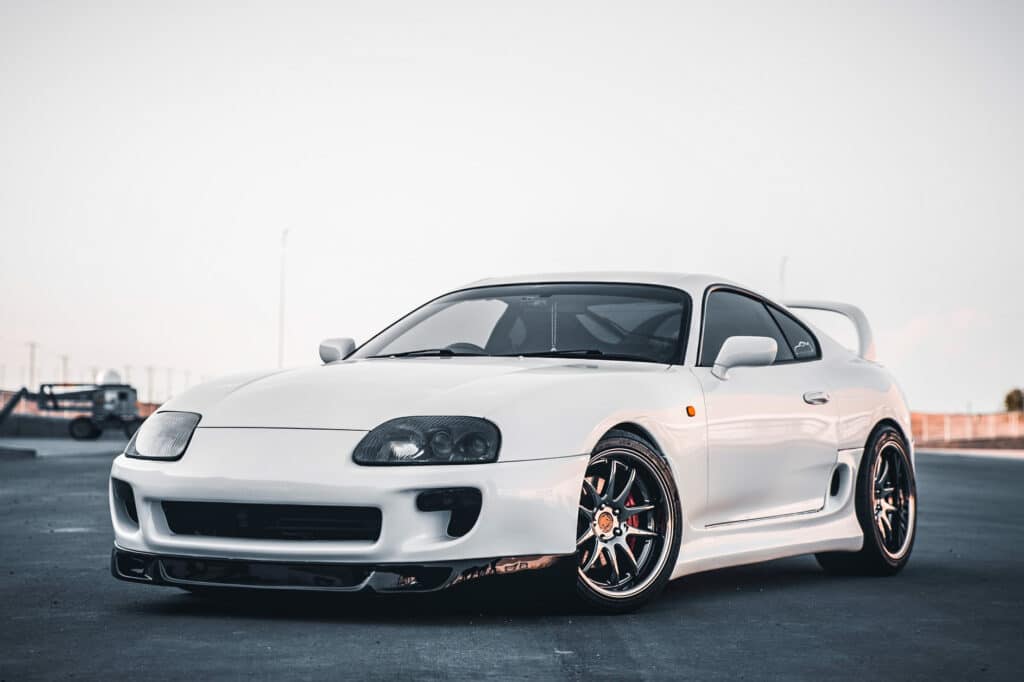 Popular For: Drag, Time Attack, Show
Drivetrain: RWD
Power Output: 326 hp @5600 rpm
Engine: Twin-Turbo 3.0 L Straight-6 2JZ-GTE
Torque: 325 lb-ft @3600 rpm
Curb Weight: 3,285–3,461 lbs
A lot has been said about the MK4 Supra — this car is an absolute legend that needs no introduction. Some enthusiasts might argue it is overrated, and some even openly dislike it.
But nothing changes the fact that the Supra has appreciated in value. A lot. Especially considering how old it is. And there's a reason for that.
If you ignore all the hype and look at the Supra for what it is, it all makes sense. It's an incredible piece of machinery that deserves respect.
With driver-focused interiors designed like a cockpit, rocking the unkillable 2JZ-GTE engine, and a Getrag V160 transmission under the hood, it's no surprise why these sports cars get so much love from the car community.
If you end up buying one, and if you want to keep driving it for a long time, we recommend not pushing beyond 600 hp — that's how much power Toyota originally intended to make with the Supra.
Yes, it handles over a whopping 1000 hp, but if you want to preserve it, and put many miles on it, we'd say take it easy on the boost.
JDM Icons
No JDM car list can be complete without the following cars mentioned in it. Even if you pick up a J-spec version of these cars, they're still a joy to own and drive.
Here are some of the most well-known JDM cars that influenced enthusiasts all over the world and helped shape the JDM community as we know it.
Toyota Celica GT-Four ST185 (All-Trac Turbo)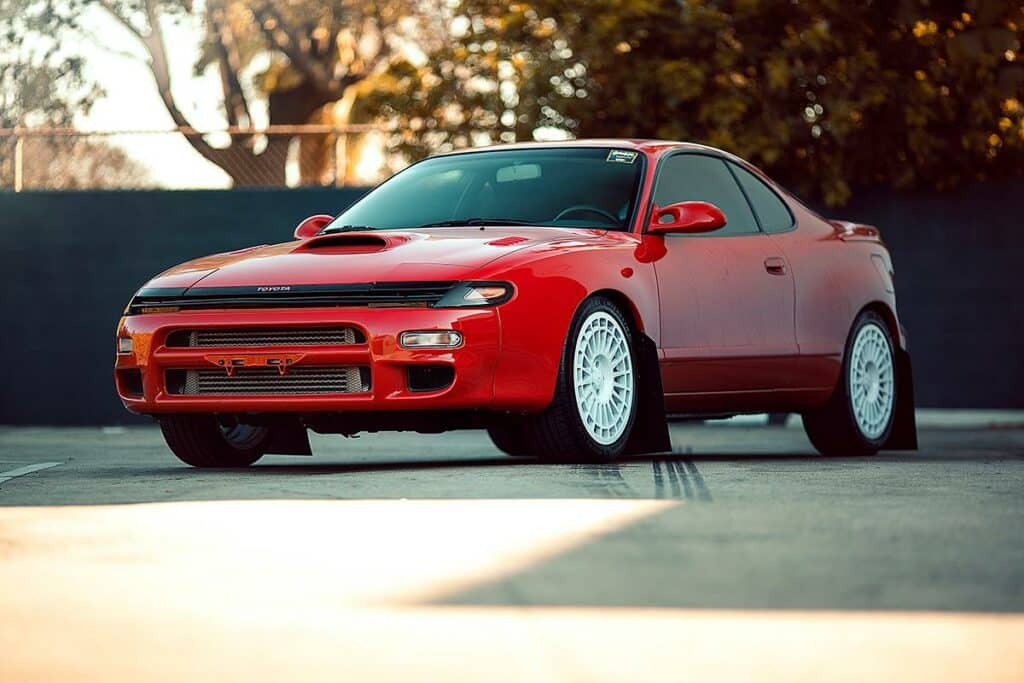 Popular For: Rally, Grand Touring
Drivetrain: AWD
Power Output: 190 hp @6000 rpm
Engine: Twin-Turbo 2.0 L Inline-4 3S-GTE
Torque: 190 lb-ft @3200 rpm
Curb Weight: 3,060–3,350 lbs
The Celica GT-Four has a special place in the American automotive landscape — it helped ignite the JDM hype.
Before the Evo and WRX were even seen on rally circuits, the GT-Four was already making waves and winning titles — the GT-Four ST185 won the 1990 WRC Driver's championship, and It was the first Japanese AWD car ever seen at WRC. It beat all its European rivals.
So if you want a true JDM legend that has a bit of history to it, consider the GT-Four.
It has full-time AWD with a center locking differential, a 16-valve, 2.0 L twin-turbo 3S-GTE under the hood, a limited-slip differential, and a bunch of other features that were rarely ever seen in the late eighties.
The ST185 was sold in America as the All-Trac Turbo, while the Canadian and European versions were called Turbo 4WD.
The All-Trac Turbo was the most powerful and the most expensive Celica ever sold in the US. It does 0 to 60 in 7.9 seconds and runs the quarter-mile in 15.9 seconds at 88 mph.
Torque kicks in as early as 3200 rpm and it's useable thanks to the shorter 1st, 2nd, and 3 gear. The 4th and 5th gears, however, are rather tall. So expect to shift frequently when you need to overtake other cars on the highway.
Toyota AE86 (Corolla Sport GT-S)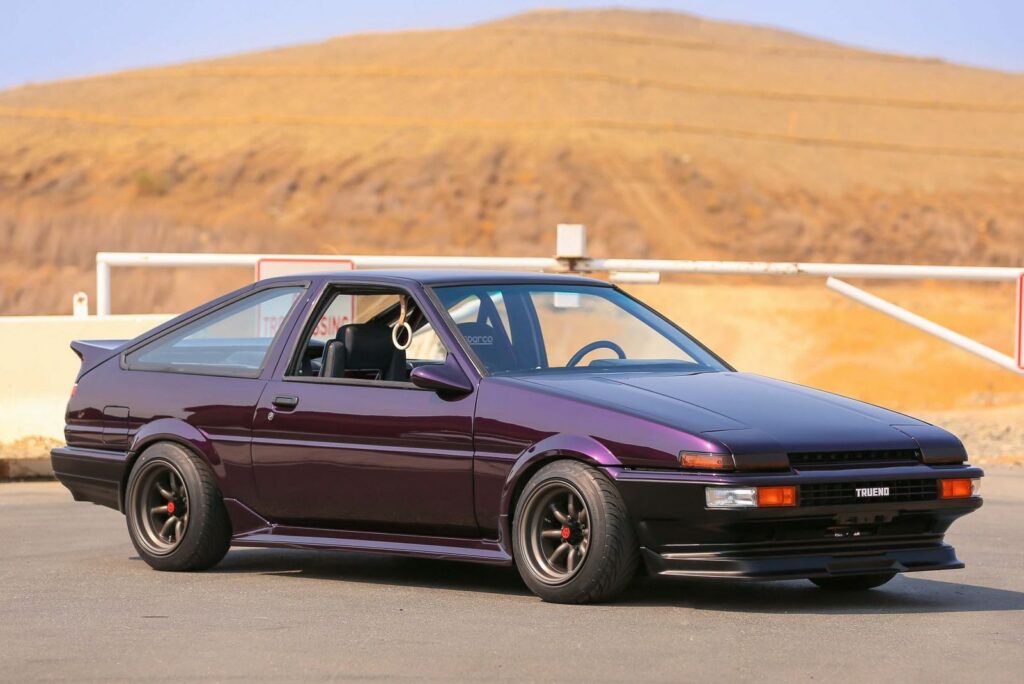 Popular For: Touge, Drifting
Drivetrain: RWD
Power Output: 112 hp @6,600 rpm
Engine: 1.6 L Inline-4 4A-GE
Torque: 97 lb-ft @4800 rpm
Curb Weight: 2,200–2,300 lbs
The Toyota AE86 is arguably the most iconic JDM car on this list. For the longest time, the Hachi-Roku was thought to be a boring economy car.
The next thing you know, it's dominating the world of motorsports — Group A, rally, touring, and, unsurprisingly drifting. Oh, did we mention it's one of the most ideal touge cars as well?
But these only part of the reason why it's so iconic. The main reason is that it starred in Initial-D — an Anime that you will recognize if you grew up watching ThunderCats.
All aboard the Takumi hype train! After Initial-D, the AE86 was a regular feature in many drift games. This car's popularity reached an all-time high, which meant that it got expensive to own. Really expensive. Unless you buy the SR5 and not the GT-S.
Don't get us wrong though, the 86 is not all-sizzle and no steak. This thing rips — with a curb weight of 2,200 lbs, near-perfect weight distribution, and a rev-happy 4A-GE engine, it's one of the most fun and agile cars to drive.
The AE86's success is righteous. It excelled in fiction and in the real world. Get behind the wheel and you'll notice how analog and refreshingly tactile it is.
The AE86 was sold in America as the Corolla GT-S. There were also the DX and SR5 which were basically a lower trim level. Find a relatively well-maintained SR5 for a reasonable price, and you've got yourself a steal.
Honda S2000
Popular For: Time Attack, Canyon Carving
Drivetrain: RWD
Power Output: 240 hp @8,300 rpm
Engine: 2.0 L Inline-4 F20C
Torque: 152 lb-ft @7500 rpm
Curb Weight: 2,809 lbs
The first and the last affordable rear-wheel-drive Honda to ever exist — buying an S2000 is like buying an icon. It is the definition of precision and has all the right ingredients for a perfect roadster.
It's a convertible, it revs like a superbike, and it handles like no other roadster — not even the Miata.
This isn't a fair comparison given the track-focused nature of the S2000 but you get the idea.
There's a huge amount of aftermarket modifications for Honda S2000's. Expect to find tons of upgrades like coilovers, lowering springs, wheels, sway bars, seats, intake systems, turbos, superchargers, roll bars, and a whole lot more.
Finding them in good condition is getting harder by the day though, so if you really want to buy one, waste no time and start looking.
Mitsubishi Lancer Evolution 9
Popular For: Circuit, Drag, Rally
Drivetrain: AWD
Power Output: 287 hp @6,500 rpm
Engine: Turbocharged 2.0 L Inline-4 4G63
Torque: 289 lb-ft @4000 rpm
Curb Weight: 3,285 lbs
In the world of JDM tuner cars, the Mitsubishi Lancer Evo is second to none. This no-frills, performance-focused sedan can outperform some of the fastest Japanese cars with a capable driver behind the wheel.
You'd expect a car like that to throw tantrums at the slightest driver but that's not the case. The Evo is surprisingly forgiving — the AWD and active center differential makes it easier to drive the Evo hard and flat-out.
Another feature that made the Evo so easy to throw around on the track is the active yaw control. Note that this feature never made it onto USDM Evos — which can be a good thing because it is notorious for failure and is really expensive to fix.
That's something to consider if you're importing a JDM Evo that has active yaw control If you want to get your hands on a true JDM Evo, consider looking at the Tommi Makinen Edition Evo 6.5.
As long as you don't choose an Evo X to modify, you'll get Mitsubishi's legendary 4G63 — an engine that all the way back to when Mitsubishi was in its heydays of motorsport.
Toyota MR2 SW20
Popular For: Circuit
Drivetrain: RWD
Power Output: 200 hp @6000 rpm
Engine: Single Turbo 2.0 L Inline-4 3S-GTE
Torque: 200 lb-ft @3200 rpm
Curb Weight: 2,755 lbs
The undisputed mid-engined king of snap-oversteer, and the genesis of the 4AGE, the Toyota MR2 is in a league of its own.
It's one of the most unforgiving cars to drive as it fills you with a false sense of confidence, and makes you feel like a pro-racer until you make a mistake.
But all the hype aside, the MR2 is legitimately a capable car. The transmission on the turbocharged models is capable of handling an insane amount of torque — over 100 lb-ft more than the non-turbo version.
If you plan on buying one of these, be sure to check for rust, specifically on the lower bodywork, right in front of the rear wheels. Check for radiator leaks, engine knock, and perform a coolant flush.
Toyota Supra A70 MK3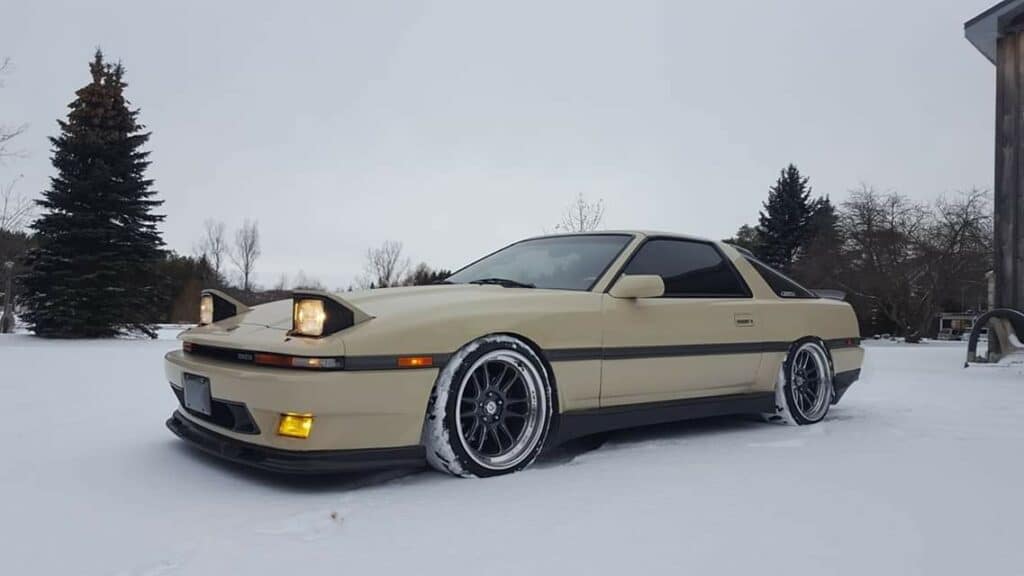 Popular For: Touring
Drivetrain: RWD
Power Output: 235 hp @ 5600 rpm
Engine: Single Turbo 3.0 L Straight-6 7M-GTE
Torque: 254 lb⋅ft @4800 rpm
Curb Weight: 3,219–3,616 lbs
When most people hear the word "Supra" they instantly picture the MK4, and very few ask "what generation?". The A70 or MK3 variant is the underdog of the Supra lineup.
It got overshadowed by the hype that was garnered by the MK4 and never got the attention it deserved. But in hindsight, that's a good thing — it kept its value down.
The MK3 came with 2 engine options — a naturally aspirated straight-six 7M-GE and a single turbo 7M-GTE. Both engines feature 4 valves per cylinder, dual overhead cams, and an alloy head.
Because Toyota sold a quarter-million of these, they're much easier to find compared to the MK4. And a lot cheaper too.
The MK3 has a great aftermarket community and you'll get excellent value for your money so long as you find one in a relatively good condition.
You'll have a Supra, but you won't have the Supra. This straight-6 powered JDM highway missile is a real mile muncher. Its long wheelbase and a large, cushy cabin make it feel more like a GT car than an outright sports car.
Nissan S13: 180SX / 240SX / Silvia
Popular For: Drifting
Drivetrain: RWD
Power Output: 155 hp @5600 rpm
Engine: 2.4 L Inline-4 KA24DE
Torque: 160 lb-ft @4400 rpm
Curb Weight: 2,696 lbs
Nissan's legendary S-chassis lineup absolutely dominated the world of drifting for years. Even today you'll see a bunch of these cars drifting at popular events across the globe.
The legendary Nissan S-Chassis came by many names; 180SX, 200SX, and 240SX, respectively. They were each sold in different markets — Japan, Europe, and North America. Japan also released theirs under the Silvia name too.
The S13 (240SX) is the best of the three S-Chassis cars over the years.
Some may argue that the later model S15 was the best of the three since it was the last S-Chassis model produced until 2002. However, you won't be able to legally import these into the US until 2024.
The S13 sold in Europe and Japan got the legendary SR20DET engine while the one sold in North America came with the KA24DE engine.
That's why most S13 owners in the US end up engine-swapping these, with LS swaps becoming more and more common. Earlier models in Japan also came with the lesser-known but ultra-reliable CA18DET.
If you want to buy one of these, be sure to find a stock, unmodified example, even though it may be hard to come across.
Underrated Japanese Relics
There are many cars in the JDM world that are unpopular and underrated.
These cars never got the recognition they deserved because they got overshadowed by other cars that were manufactured around the same time.
Finding these cars will require research and patience, but it will be well worth your time.
Honda Prelude (4th Generation)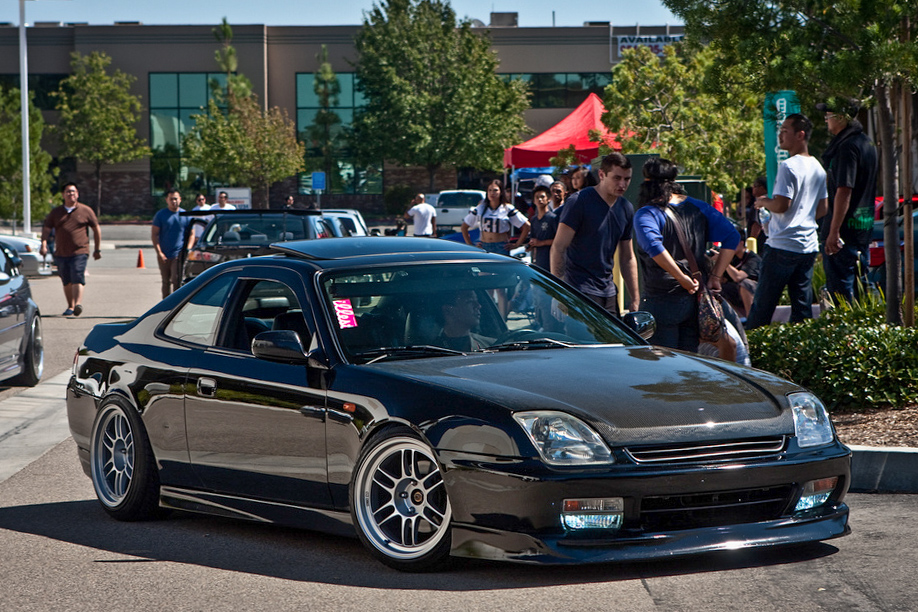 Popular For: Street, Time Attack
Drivetrain: FWD
Power Output: 187 hp @6800 rpm
Engine: 2.2L Inline-4 H22A1
Torque: 153 lb-ft @5500 rpm
Curb Weight: 2,840 lbs
Based on the Accord and rivaling the Celica, Silvia, and Eclipse, the Prelude was one of the most cutting-edge Hondas you could buy in the 90s.
It's no NSX, but it did borrow a few styling cues from it — the long nose, swooped hood, tapered rear windows, sharp lines, and a chunky quarter panel.
The third and fourth-generation models came with optional mechanical 4 wheel steering. That's a part of the reason why it could out-handle some of the Ferraris, Corvettes, and Porsches of that era on the moose test.
But no matter which generation of the Prelude you buy, as long as you find a car that has been taken care of, you'll be getting your hands on an ultra-reliable flagship sports coupe.
Spares are cheap, it's spacious, and it makes an excellent daily driver.
We recommend buying the 4th generation Prelude VTEC manufactured between 1992 and 1996 — possibly without 4-wheel steering if you want something simpler and easier to maintain.
Nissan Pulsar GTI-R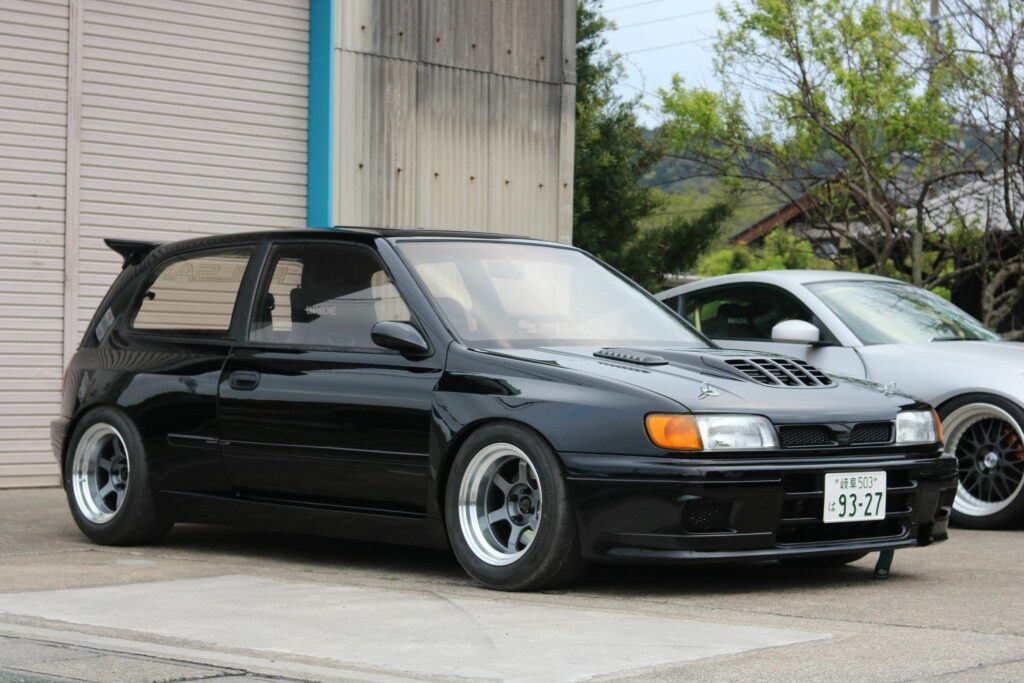 Popular For: Rally
Drivetrain: AWD
Power Output: 227 hp @7800 rpm
Engine: Turbocharged 2.0 L Inline-4 SR20DET
Torque: 210 lb-ft @5600 rpm
Curb Weight: 2400 lbs
The Nissan Pulsar GTI-R is a forgotten JDM hot-hatch of the early 90s. Because it was never sold in the United States, few enthusiasts know about it — except the hardcore Nissan guys.
There's a lot to love about this homologation rally car. It's faster than the Fiesta ST, it can go from 0-60 in under 5.5 seconds, which is in the ballpark as the Porsche 911 from the same era.
The best part is, it comes with a transversely mounted SR20DET under the hood — Nissan's SR series, 2.0 L, DOHC (dual overhead camshaft), electronically fuel-injected, Garret T28 turbocharged engine.
The GTI-R was produced only between 1990 and 1994, with Nissan making fewer than 15,000 of them. The unattainability prevented it from being as popular as, say, the Skyline.
On the downside, these cars tend to have cramped engine bays, so they're not very easy to work on. Also, you might get pulled over for the missing 3rd brake light.
It's not the most fuel-efficient either. But it's super-huckable given the small size and 50:50 weight distribution.
This car is a great Miata alternative if you like small-sized cars. Plus you get back seats, more space, and a turbo. Some say it feels like a smaller R32 GT-R.
Mitsubishi 3000 GT VR4 (GTO)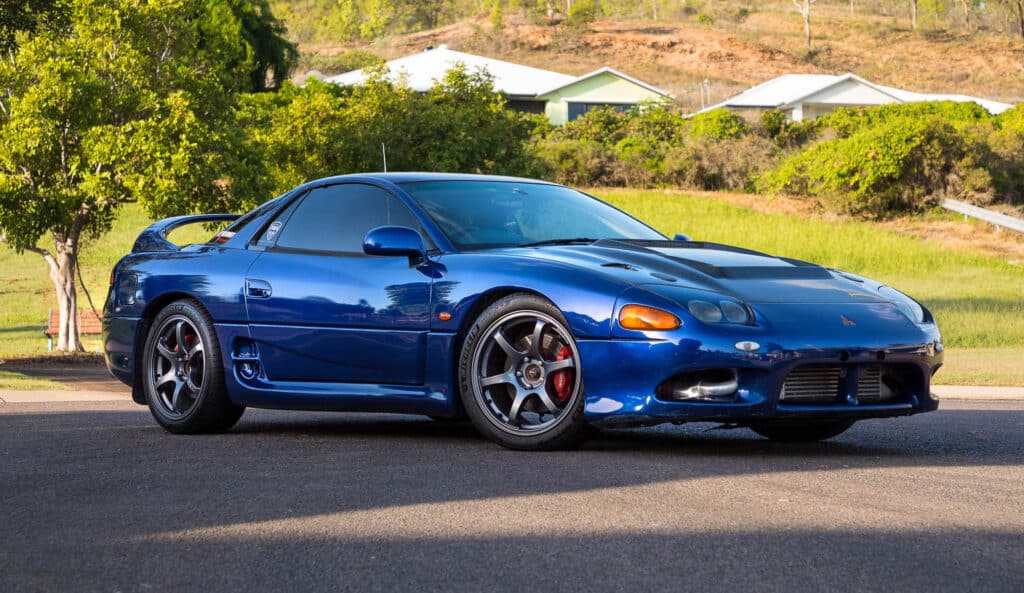 Popular For: Grand Touring, Circuit
Drivetrain: AWD
Power Output: 300 hp @6000 rpm
Engine: Twin-Turbo 3.0L V6 6G72
Torque: 308 lb-ft @2500 rpm
Curb Weight: 3737 lbs
The 3000 GT VR4 is the most underrated car on this entire list. If you disagree, drop a comment and tell us why.
Mitsubishi had their priorities straight — they made the 3000 GT available only with a 6-speed manual transmission. The drivetrain options were AWD or RWD and it came with features that were unheard of in the 90s:
Active Aero: Electronically adjusting front lip and spoiler
Dual Mode Exhaust: A mechanical adjuster that could reroute the flow to make the exhaust sound louder and sportier.
If you manage to find one of these, we'd say buy the 1999 model year because a lot of its flaws were corrected by that time. The main downsides are that there's very little aftermarket support for the GTO, so it's difficult to modify.
You also have the option of choosing between the two engines it came with — a naturally aspirated, DOHC, 24-valve 6G72 V6, and a turbocharged variant of the same engine.
Honorable Mentions
The truth is, there are too many JDM cars to list, and we car enthusiasts are truly spoilt for choice.
There are way more than just 20 Japanese delivered cars that we consider the best that you can buy today. To discuss them all, we'd need to write a book!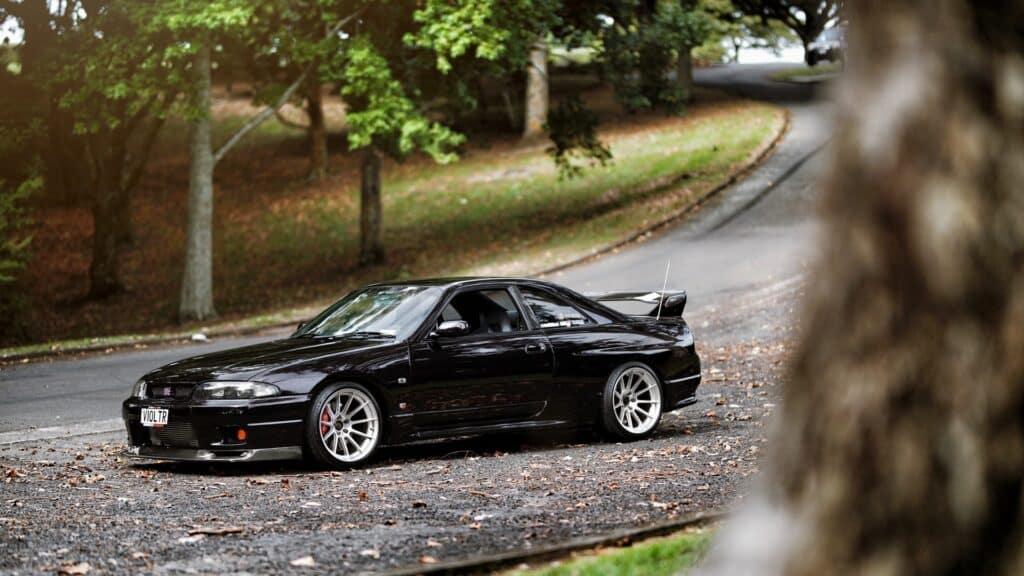 This list wouldn't be complete without mentioning:
Acura (Honda) NSX
Mazda 323 GTR
Mitsubishi Galant VR-4 E38A/E39A
Mitsubishi Eclipse 1G DSM
Nissan Stagea (C34 and M35)
Nissan Skyline (all models)
Subaru Impreza WRX STI (bonus points for 22B)
Subaru Legacy B4 RSK
Toyota Corolla KE70
Toyota Starlet Glanza V
Is there any other car you'd add to this list? What's your take on Japanese street cars? Let us know in the comments below!