Popularly dubbed as the 2JZ of the 4-cylinder world, the 4G63 is a real hoot to have under the hood. The fact that it was built to meet the standards of the World Rally Championships explains why it can be tuned to make over 1000 hp.
One thing we love about this engine is that it is still produced to this day, and most of its parts are easily available even though it's not used in the latest Mitsubishi car models.
So, if you have a car with Mitsubishi's 4G63 Engine, or you want to swap it into your chassis, then this guide is for you. We'll tell you everything about the engine including the specifications, reliability, and how to modify it. Let's get down to it, shall we?
History of Mitsubishi's 4G63 Engine
The 4G63 engine was first introduced in the 1980 Mitsubishi Galant model as a replacement for the 4G52 engine. It's part of the Mitsubishi Sirius 4G6 engine family; a series of inline-four high-performance engines that were produced by Mitsubishi in the late 70s.
Due to its reliability, Mitsubishi fitted the 4G63 engine in most high-performance car models that were released in the 80s and 90s including the Lancer, Conquest, Eclipse, Plymouth Laser, and Eagle Talon.
It has also been used in some Mitsubishi pick-up models such as the L200, Dodge Ram 50, and Mighty Max.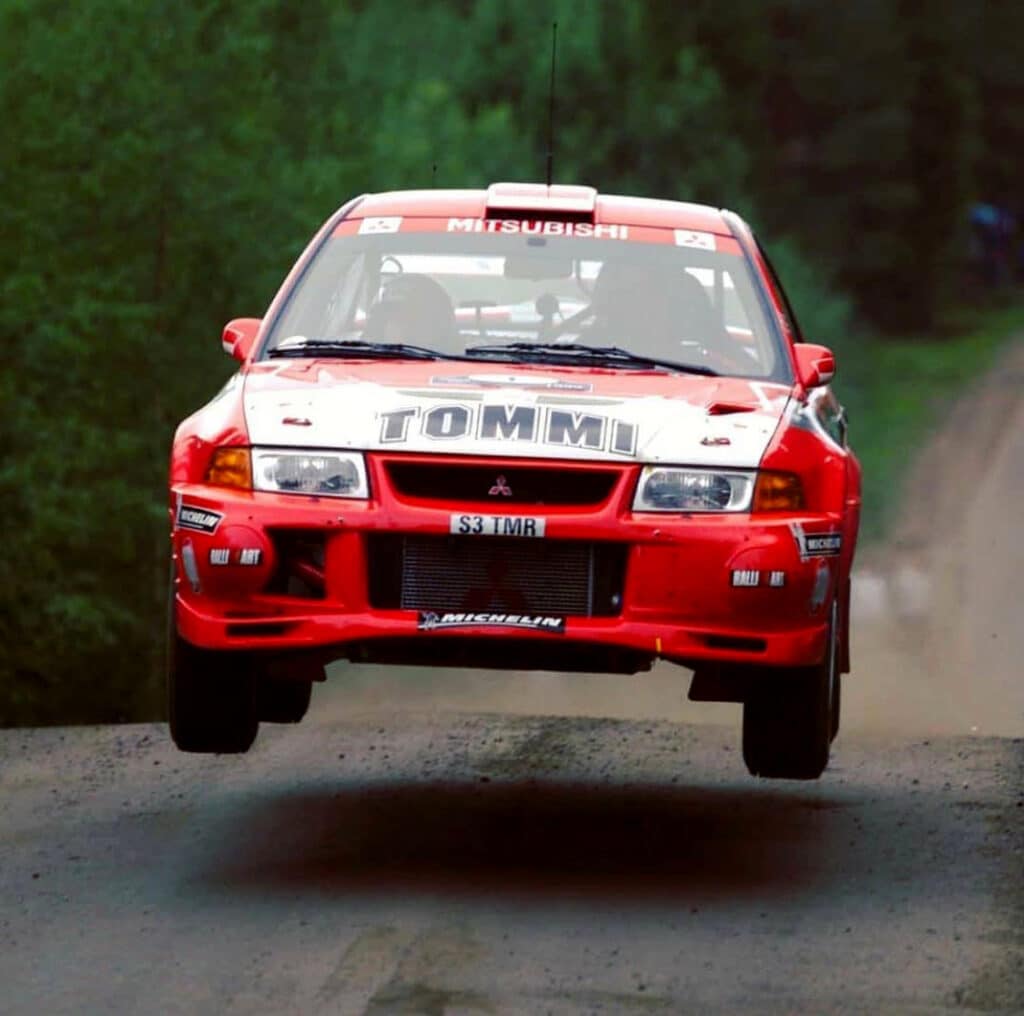 In fact, when Mitsubishi sought to compete in the FIA World Rally Championship, it introduced the turbocharged version of the 4G63 engine in the Galant VR-4, Lancer Evolution, Lancer EX 2000 Turbo, and Carisma GT.
At the peak of its glory, the Mitsubishi Lancer Evolution III fitted with a turbocharged 4G63 engine dominated the World Rally Championship by winning four consecutive titles.
Mitsubishi phased out the 4G63 engine around 2007 when it was replaced by the 4B11 engine. However, the 4G63 is still produced up to date by Chinese automakers.
4G63 Engine Specs
Engine Code: 4G63
Layout: Inline 4 I SOHC (2 valves per cylinder) I SOHC (4 valves) I DOHC (4 valves)
Displacement: 2L (1997 cc)
Fuel System: Electronic multi-point injection
Cylinder Bore: 85.0 mm (3.35 in)
Piston Stroke: 88.0 mm (3.46 in)
Compression Ratio: 9.0, 9.8, 10.0, 10.5
Power: 144 hp (96 kW) at 6,500 rpm
Torque: 170 Nm (133 lb·ft) at 5,000 rpm
Firing Order: 1-3-4-2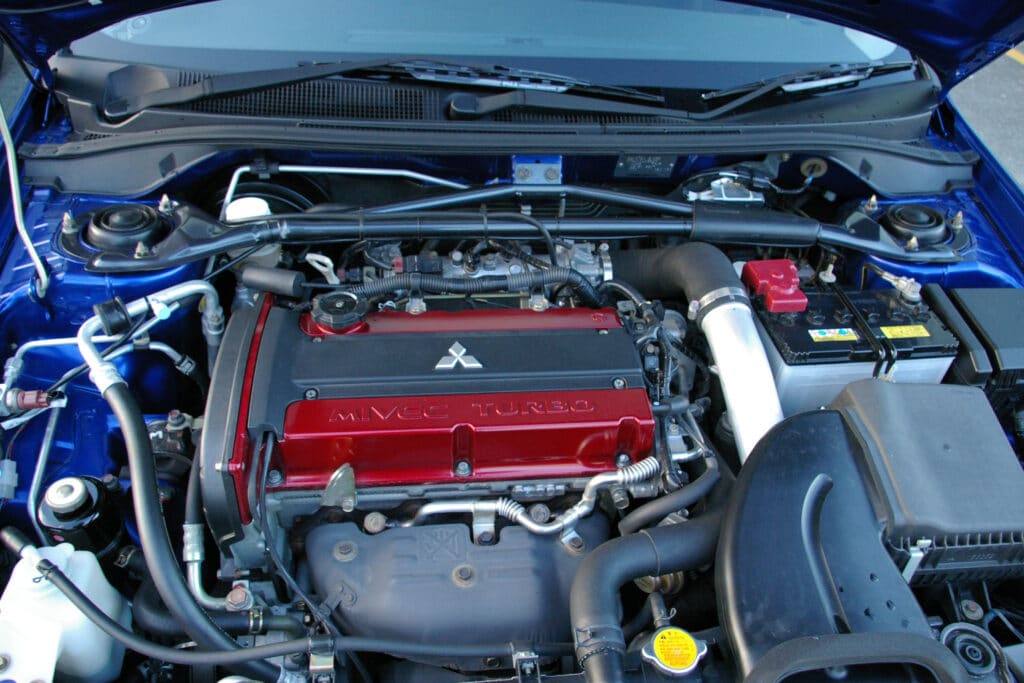 The Mitsubishi 4G63 is a 2L gasoline naturally aspirated engine with four cylinders. It's designed with a cast-iron cylinder block and aluminum cylinder heads; this helps it to prevent overheating. It also features two balance shafts, aluminum alloy pistons, and a forged steel crankshaft.
When it first came out, it was available in single overhead camshaft (SOHC) and dual overhead camshaft (DOHC) modifications. The first SOHC version features 8 valves and produces 92 hp to 109 hp depending on the trim.
There was another SOHC version with 16 valves that was used in Galant E33, Galant E55, Nimbus, Chariot, and Space Wagon; it produced 133 hp to 137 hp.
Afterward, Mitsubishi launched the DOHC version with 16 valves in 1989; this made it possible to match up its power with larger competitor engines at the time. The DOHC engine version was used in the Mitsubishi Outlander, Eclipse, and Galant E33, and it could deliver 135 hp to 144 hp.
Despite the minor differences, all versions of 4G63 engines rely on timing belts instead of a timing chain to drive the camshafts.
All versions also feature an electronically controlled multi-point injection system; also known as ECI-MULTI. Nevertheless, you can find different variations of the 4G63 engine with either 6 bolts or 7 bolts on the flywheel.
4G63 Engine Reliability
4G63 engines are very reliable and it's not unusual if they exceed 200,000 to 250,000 miles with routine maintenance. What's more, 4G63 engines are easy to fix and rebuild since the OEM parts are easily available.
However, like any engine, the 4G63 is not perfect and its most common problems include worn-out balance shafts and faulty hydraulic filters.
If you notice increased vibrations, rough idling, or ticking noise coming out of your engine, those are symptoms that something could be wrong with the balance shaft bearings.
Of course, if the bearings on the balance shaft wear out, the excess vibrations could cause the timing belt to snap and wreak serious damage to your engine.
So what should you do about it? We recommend you delete the balance shafts and replace them with an aftermarket kit.
However, removing the balance shafts is labor-intensive and it would be easier to prevent bearing failure by using high-quality engine oil without skipping routine oil change intervals. In addition to that, don't forget to frequently check the timing belt for any signs of wear and tear even if the bearings are in perfect condition.
It's also possible that the hydraulic lifters could be the cause of the problem if you notice rough idling, cylinder misfires, and ticking noise coming out of your engine.
If that happens, we recommend you replace the hydraulic lifters as soon as possible. Alternatively, you can use high-quality oil if you don't want your hydraulic lifters to break down prematurely before 30,000 miles.
Beyond that, a rough idle could be an indication that you need to clean or replace your fuel injectors, control valve, throttle, or ECT sensor.
But here is the silver lining; you're less likely to experience the common problems we've mentioned with a stock 4G63 engine compared to its turbocharged version.
Obviously, by adding forced induction, it puts a lot of strain on the engine and triggers the common issues.
Modifying a 4G63 Engine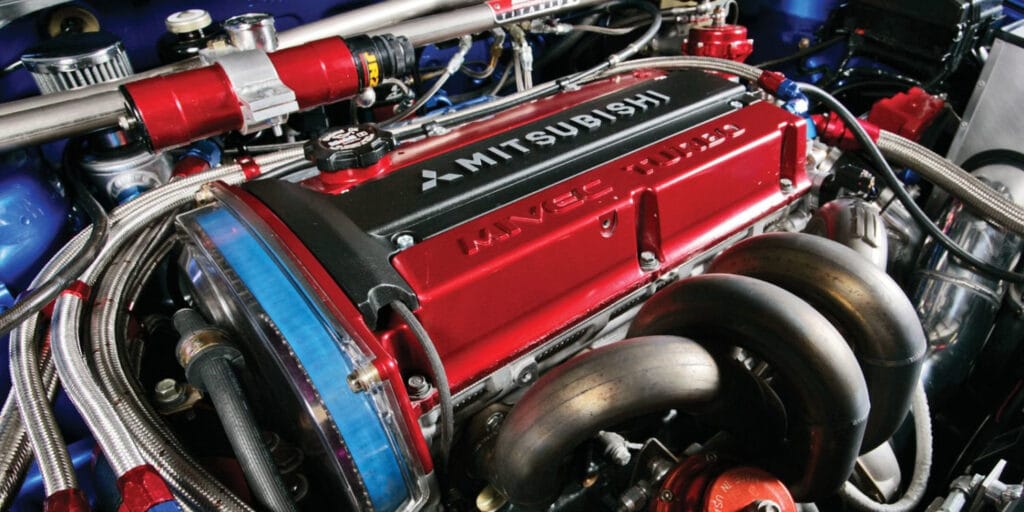 Since the 4G63 engine was engineered as a homologation for the FIA World Rally Championship, we're not surprised that it can achieve over 1000 hp when modified.
Not to mention, the strong cast-iron block and good-quality sleeves make the engine bulletproof to handle the excess power. The big question is, should you opt for a NA or FI build?
Naturally Aspirated Build
If you prefer a naturally aspirated build, it's possible to unlock an extra 50 hp on the stock engine if you work on the following modifications:
Upgraded engine management (consider Haltech ECU)
Aftermarket exhaust manifold
Cold air intake
264/264 cams
Updated cam gears
Higher capacity 390cc fuel injectors
Upgraded valve springs
Hotter spark plugs
Intake headers
High compression forged pistons
However, building a naturally aspirated 4G63 engine has its challenges if you want to add serious power. The small throttle bodies on the NA 4G63 are too narrow and cannot handle big power as a result.
There's an easy fix though, you can install larger throttle bodies. Other NA mods include aftermarket headers, cams, cylinder head porting, and intake system upgrades.
Even if you manage to pull it off, you will probably spend more money than you would if you install a supercharger or a turbocharger.
Because, unlike the turbocharged 4G63T, the NA variant does not have oil squirters for the pistons which means they'll run hot and give out sooner than later. You'd certainly have to swap in the turbo pistons at the very least.
Forced Induction Build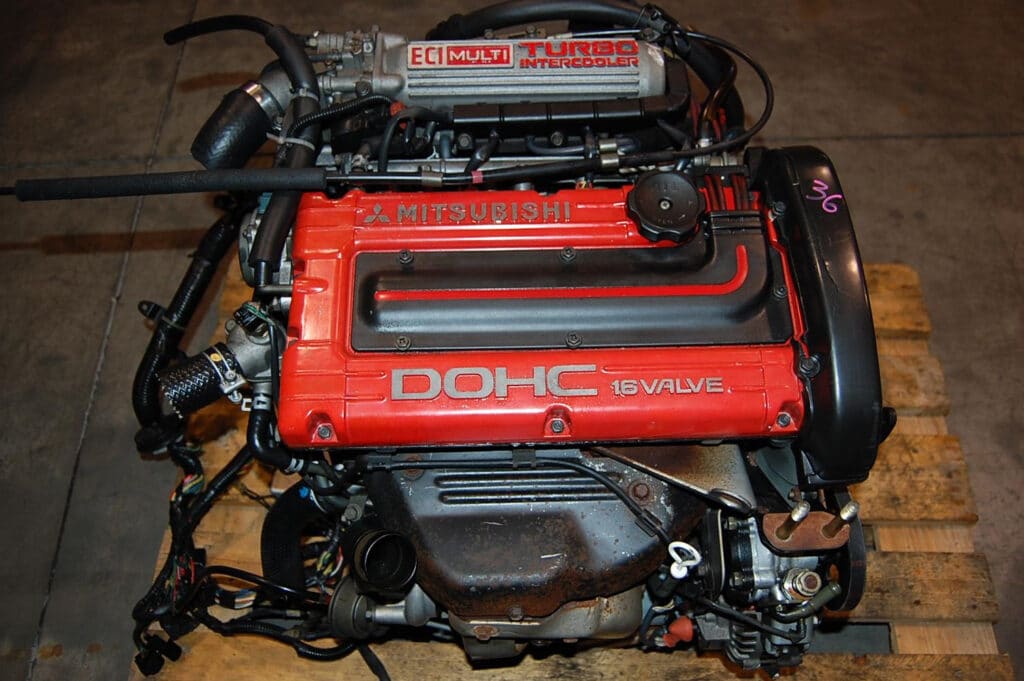 The last version of the factory turbocharged 4G63T engine that came with Lancer Evolution IX can deliver up to 287 hp and 289 lb·ft of torque. But that's just Mitsubishi being moderate for legal and safety reasons.
Let's just put it this way; if you add forced induction mods to a naturally aspirated 4G63 engine, you can unleash the beast and produce over 1000 hp. It all depends on how far you're willing to go.
Since the turbocharged 4G63T was used in the Mitsubishi Lancer Evo, you can borrow the set-up to transform a NA 4G63 engine to a FI version. In fact, you can even make it better to blow your socks off.
If you want to turbocharge it, you need to install:
Oil injectors
Evo main bearings
Evo oil cooler
Evo water pump
Evo oil pump
Evo timing system
Evo conrods
Evo forged pistons
Evo oil pan
Boost controller
Evo intake system
Evo fuel system
Aftermarket Evo ECU
2.5″ exhaust system
Turbo manifold
Of course, the type of turbocharger kit that you install will also determine the power boost. The Tomei BX7967 4G63 turbocharger kit is an excellent option. 350 hp is easily achievable with the right tune.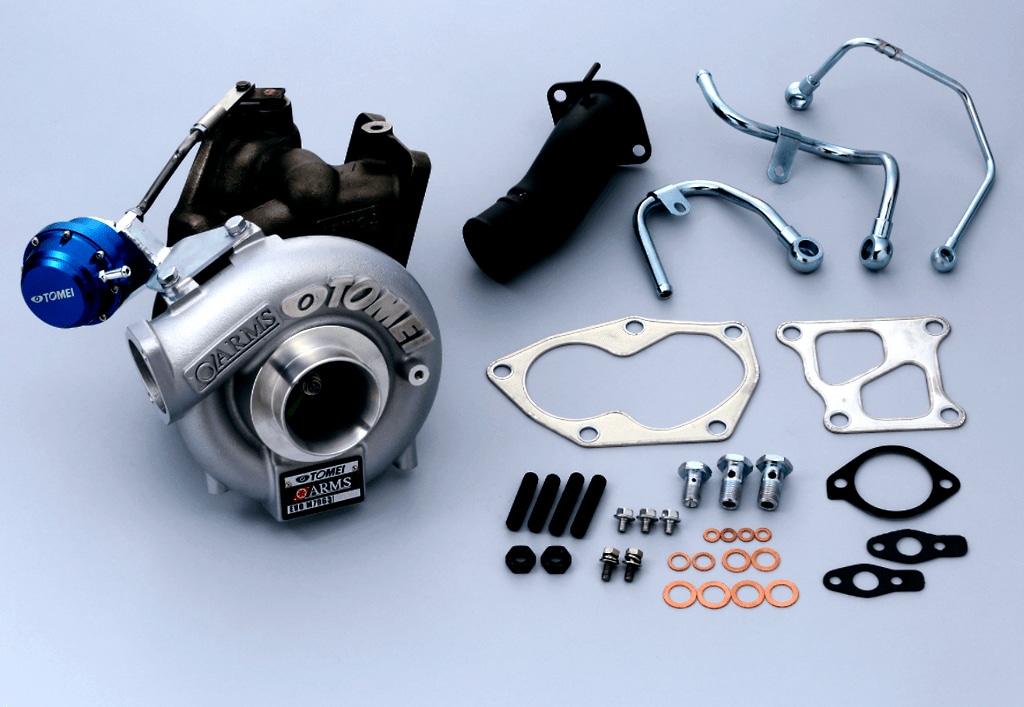 Better yet, if you want to unlock over 400 hp, you can add a 3-inch exhaust system, 255 lph Walbro fuel pump, and 750 cc fuel injectors. Other than that, you can do engine balancing and upgrade the internal parts (cylinder head porting and bigger valves).
Did we mention that you can also install a supercharger? However, there are not many supercharger kits for the 4G63 engine compared to the turbocharger kits.
The most popular option is the Norris Designs Version 3 supercharger kit designed for Evo IV to IX. In fact, you can twin charge your 4G63 engine with both turbo and supercharger on pump gas to produce over 800 hp.
Another thing; the 4G63 engines with 6 bolts are more reliable for high-horsepower builds than the 7 bolt 4G63 variants.
Concluding Thoughts
The Mitsubishi 4G63 is arguably one of the best performance 4-cylinder engines ever made. So good is the engine that the turbocharged version went on to win the FIA World Rally Championship 4 times consecutively.
If you're planning to tune the 4G63 engine, you won't be disappointed with how much power it can handle.
What are your thoughts on Mitsubishi's 4G63 engine? We would love to hear your thoughts in the comment section.