As the predecessor to the acclaimed VQ series, Nissan's VG family has quite the lineup of engines with their fair share of significance in the motoring world.
The V6 range offers several standout motors, but by far the most sophisticated has to be the VG30DETT that powered the 300ZX.
While the twin-turbo V6 may seem dated since development started in 1987, the engine is extremely capable and stands as an engineering feat of the early 90s.
Even today, the V6 garners quite the interest, especially among tuners, thanks to its robustness and versatility.
In this article, we'll take an in-depth look at the VG30DETT engine's specs and reliability.
Nissan VG30DETT Specs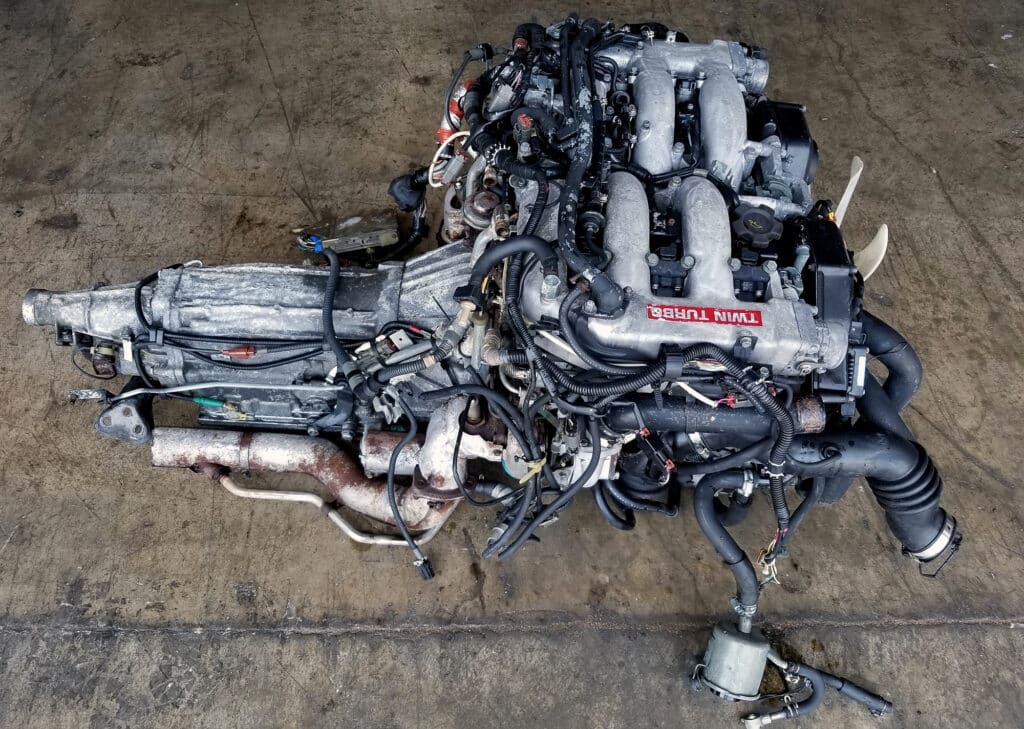 Engine code: VG30DETT
Production: 1989-2000 (street-legal versions)
Layout: Twin-turbo V6 DOHC 24V
Displacement: 3.0L (2,960 cc)
Fuel system: Multi-Point Electronic Fuel Injection
Cylinder bore: 87 mm (3.43″)
Piston stroke: 83 mm (3.27″)
Compression ratio: 8.5:1
Power: 280-300 hp at 6,400 rpm 
Torque: 283 lb-ft at 3,600 rpm
Firing order: 1-2-3-4-5-6
Nissan started the development of the VG30DETT in 1987 for the MID4-II concept car. Although the concept version made over 320 hp, street-legal variants found in the 300ZX twin-turbos were limited to 300 hp, with production starting in 1989.
The V6 was available until 2000. However, not long after, a more sophisticated yet non-street-legal VQ30DETT took its place as the new V6 twin-turbo in Nissan's stable.
It displaces 2,960 cc with a cylinder bore of 87 mm, piston stroke of 83 mm, and a compression ratio of 8.5:1.
The block is made of cast iron and provides a sturdy foundation for further upgrades. The cylinder head is aluminum, while the valvetrain features dual overhead camshafts with a total of 24 valves.
The intake valves are 34.2 mm, while the exhaust system valves measure 29.7 mm across. The VG30DETT weighs around 540 lbs and holds 3.5 quarts of oil with a viscosity of 5W-30.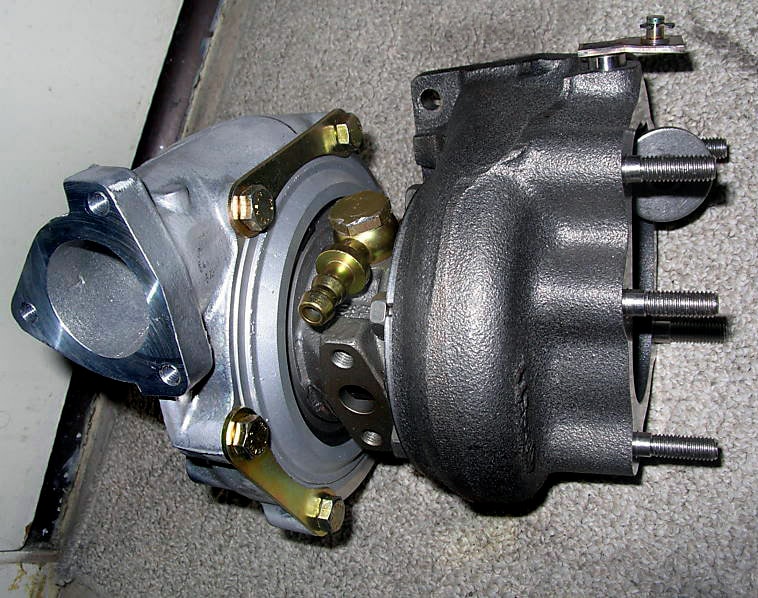 Nissan employed a twin-turbo design, with some engines receiving Garett T22 turbines while others featured Mitsubishi TB02s.
Additionally, the combustion chamber features free-flowing valves, offering excellent airflow characteristics.
You'll also find Nissan's cam-phasing tech VTC (Variable Timing Control) on the intake side, allowing for better top-end performance and smooth idling. This is very similar to the same VTC technology used in Honda's i-VTEC and VTEC.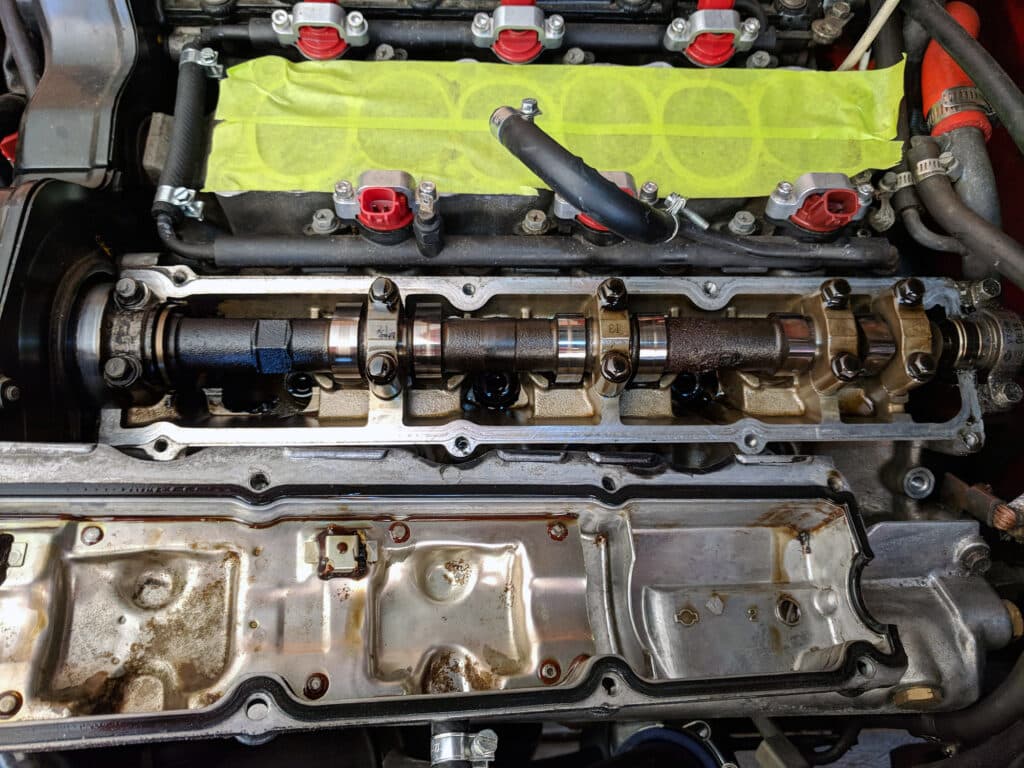 The pistons have oil sprayers, while the crankshaft and connecting rods feature a forged steel design.
The engine also has racing provenance; Nissan used a version fundamentally based on the VG30DETT on GTP race cars that won several IMSA titles in the late 80s and 90s.
While the 300ZX was not short of sporting credentials, you cannot overlook the VG30DETT's role in making the sports car an exciting piece of hardware.
Is The VG30DETT a Good Engine?
The VG30DETT rivals race-spec engines. It is over-engineered, can handle a ton of boost, and is durable.
But since these are interference engines, you might want to keep an eye on the timing belt. A snapped belt can be catastrophic, with bent valves and damaged pistons leading to an expensive repair bill.
To learn more about what happens when a timing belt breaks, read our guide on the subject.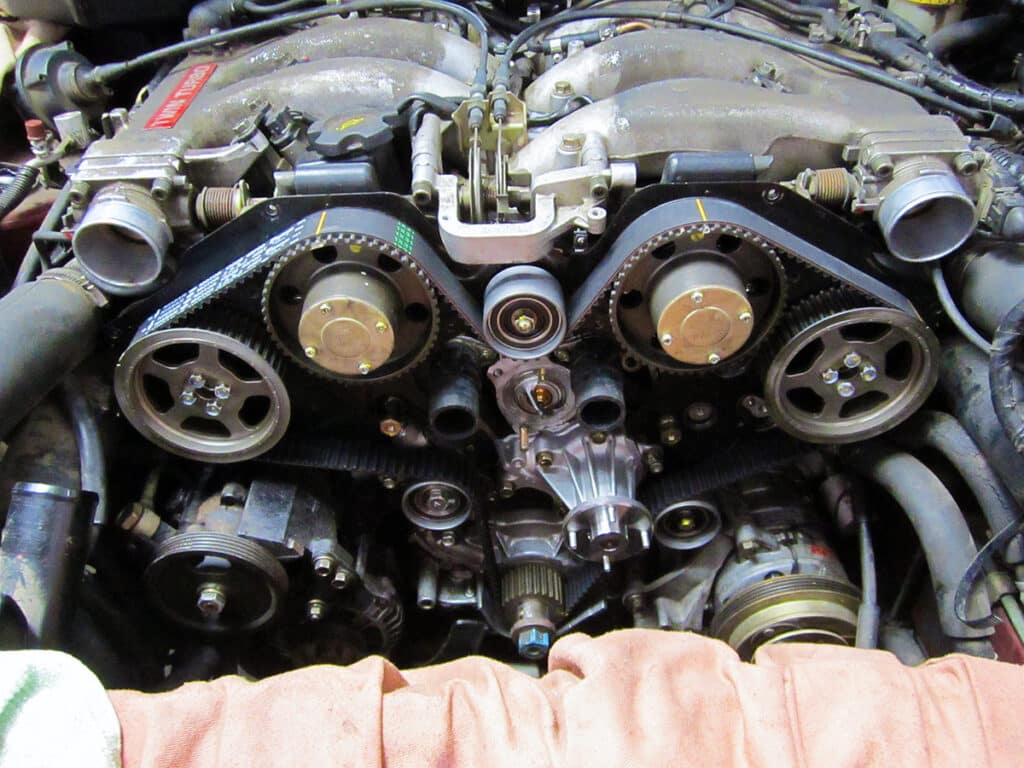 The engine itself is very dependable if maintained. Basic maintenance and timing belt changes will keep the twin-turbo VG going for over 200,000 miles.
A common issue surrounding the VG30DETT is oil consumption, which mostly stems from age-related problems like worn-out seals.
Since these are fairly old engines, some common issues are to be expected, like corroded connectors and faulty fuel injectors.
Again, this could be due to age or excessive carbon buildup, especially if the engine has done a lot of miles. Overall, though, the VG30DETT is a fairly reliable motor.
Nissan VG30DETT Build and Parts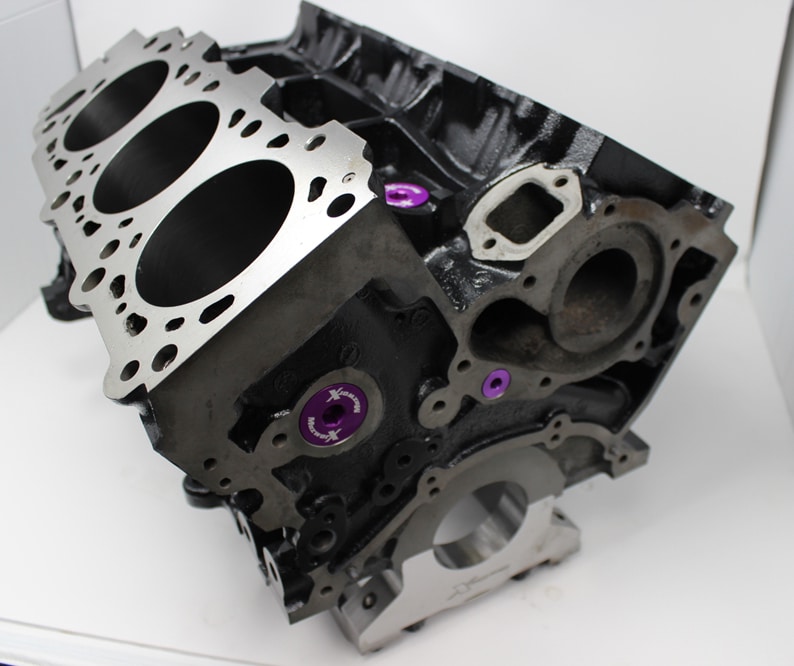 Since the VG30DETT already comes with decent power figures from the factory, most drivers are happy with the motor in its stock form.
That said, pushing a VG30DETT to over 600 whp is entirely possible. However, doing that will require significant upgrades to reliably run long term.
VG30DETT parts are relatively easy to find online. Of course, you can look for used parts. But it won't be as cheap as sourcing an LS alternator, given how sought-after these twin-turbo VGs are.
In terms of mods, the stock block is pretty robust, so a fair bit of boost pressure wouldn't harm it in any way. You might want to look at stage 1 upgrades for a decent horsepower bump.
Mods such as remapping, race cams, high-performance exhaust manifolds or headers, and short ram or cold air intakes are worth considering.
Bear in mind that while race cams do increase top-end performance, they do so at the expense of low-end power and smooth idling.
If your goal is to build the ultimate VG30DETT, consider engine boring, upgraded fuel systems with bigger injectors, larger turbos, and revised heads with ported valves.
Since the VG cylinder walls are relatively thin, it's best to not bore the VG30DETT more than 0.020" or 0.50 mm. You may also consider upgrading to forged pistons and altering the compression ratio to eke out more power.
If the engine's torque specs are not satisfactory, there's always the option of turning to a VG30DETT stroker engine build.
Usually, aftermarket stroker kits are pretty comprehensive since they include pistons, connecting rods, and the whole shebang as part of the package.
Concluding Thoughts: VG30DETT vs 2JZ vs RB26DETT
While the VG30DETT is a desirable Nissan motor, it may not be as coveted as the RB26ETT or the 2JZ-GTE. You're better off buying a twin-turbo VG30 over an RB26 or 2JZ.
Firstly, it's way more affordable, yet you're not sacrificing much. All three engines have cast iron blocks and are over-engineered.
Additionally, the VG30DETT unlocks bragging rights over the 2JZ, given its racing provenance, much like the RB26DETT.
It's no surprise that both RB26 and 2JZ are a bit overhyped. Don't get us wrong, they are fantastic motors, but are they worth the asking price? We don't think so, and it's a general opinion among veteran enthusiasts.
The VG30DETT is definitely one of the best high-performance Nissan engines; it's an equally capable motor and costs a lot less too. You get twin-turbo tech, variable timing, and better packaging versus a straight-6 design.
Against the RB26 and 2JZ, the VG30 has almost no flaws. It may be slightly older, but the engine produces about the same amount of horsepower as the more coveted straight-6 JDM icons.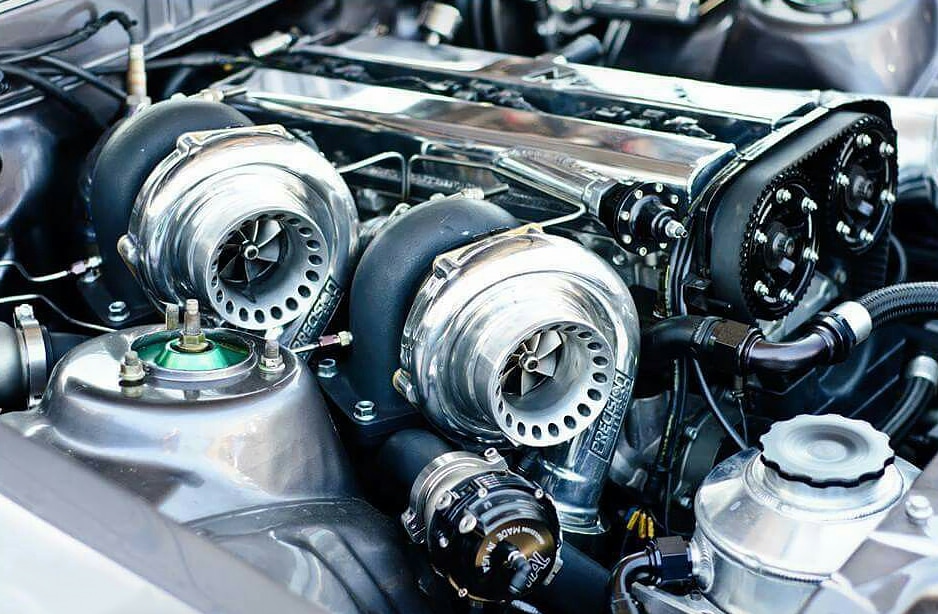 Not to mention the tuning potential. Granted, the aftermarket scene may not be as broad as the RB or JZ. However, there's enough support to fulfill your tuning demands.
The desirability component and drift tax are crazy when it comes to JDM cars. For comparison, just look at the prices of an R34 GT-R or A80 Supra against that of a Z32 300ZX.
The price disparity makes it seem like the 300ZX is a low-budget tuner car. But the reality is that it's not, it's criminally underrated.
Thankfully, unlike the car, the VG30DETT engine is appreciated in the community for its over-engineered JDM perks and robust off-the-shelf performance.
Which one would you choose? VG30, RB26 or 2JZ? Let us know by leaving a comment below. If you enjoyed this post, please share it with your friends on Reddit and Facebook. We appreciate your support!
Feature Image: VG30DETT_001.jpg, by Tennen-Gas, CC BY-SA 3.0