There's a reason why the VQ35DE was Nissan's designated workhorse for several years. They put this engine in many of their production cars like the iconic 350Z, Pathfinder, Murano, Altima, Quest, and Maxima.
It even trickled down into some Infiniti cars such as the G35, FX35, and QX60. This is because the VQ35DE is arguably one of the best naturally aspirated engines Nissan has ever produced.
So if you want to buy a car with Nissan's 3.5L V6 VQ35DE engine, or swap it into your car, then this article is for you. We'll tell you everything you need to know including specifications, reliability, and tuning info. Let's get down to it, shall we?
History of Nissan's 3.5 V6
The VQ35DE engine was first introduced in North America by Nissan in their 2001 Pathfinder and Infiniti Q4X SUV models; although the production for the engine began in 2000 at the Iwaki plant in Japan.
What really fueled the popularity of the VQ35DE engine was when it was updated by Nissan and used in the 350Z and G35 models.
After its debut, the VQ35DE engine received critical acclaim among car enthusiasts and was featured in Ward's list of 10 best engines from 2002 to 2007. Riding on that wave, Nissan decided to use the VQ35DE engine on most car models during that era.
In fact, it's still used to this day in the Nissan Murano, Nissan Pathfinder, and Nissan Maxima; 22 years after it was first introduced. Here is a list of some of the cars that came with the VQ35DE engine in North America:
2001 – 2004 Nissan Pathfinder
2001 – 2004 Infiniti Q4X
2002 – present Nissan Maxima
2002 – 2004 Infiniti I35
2002 – 2018 Nissan Altima
2002 – 2008 Infiniti FX35
2002 – 2006 Nissan 350Z
2003 – 2007 Infiniti G35
2003 – present Nissan Murano
2004 – 2017 Nissan Quest
 2004 – 2008 Infiniti M35
2013 – present Nissan Pathfinder
2013 Infiniti JX35
2013 – 2016 Infiniti QX60
Meanwhile, in Japan and other international markets, the VQ35DE engine is used in the following car models:
2000 – present Nissan Elgrand
2001 – 2009 Renault Vel Satis
2001 – 2007 Nissan Stagea
2002 – 2007 Nissan Skyline
2003 – 2004 Formula Renault V6 Eurocup
2003 – 2004 Tatuus Formula V6
2003 – 2009 Nissan Presage
2003 – present Nissan Teana
2004 – 2007 Nissan Fuga 350 GT
2005 – 2007 Dallara T05
2005 – 2006 Nismo Fairlady Z S-Tune GT
2005 – 2007 Dallara T05
2006 – present Renault Samsung SM7
2008 – present Renault Laguna Coupé
2008 – 2011 Dallara T08
2010 – present Renault Latitude
2012 – Dallara T12
VQ35DE Engine Specs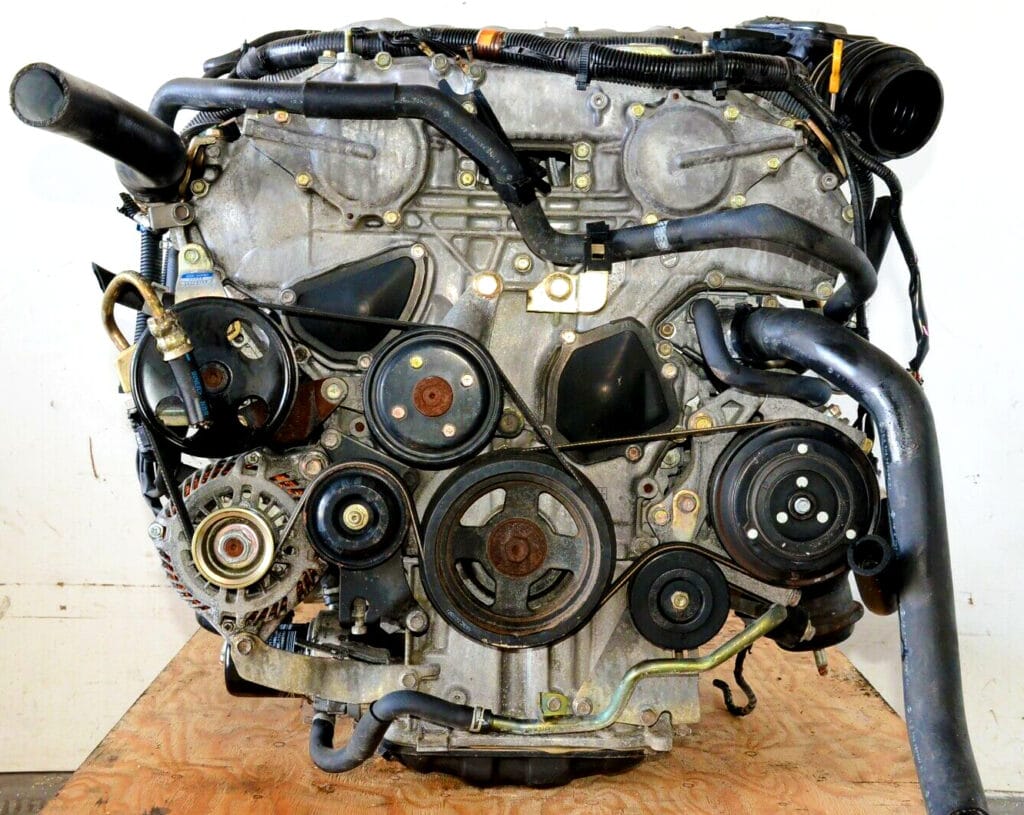 Engine Code: VQ3D5E
Layout: 6 cylinder DOHC 24V (4 valves per cylinder)
Displacement: 3.5L (3,498 cc)
Fuel System: Electronic Port Fuel Injection
Cylinder Bore: 95.5 mm (3.76 in)
Piston Stroke: 81.4 mm (3.21 in)
Compression Ratio: 10.0:1, 10.3:1, 10.6:1
Power Output: 313 hp (230 kW) at 6,800 rpm
Torque: 363 Nm (268 lb.ft) at 4,800 rpm
Firing Order: 1-3-4-5-6
The VQ35DE is a naturally aspirated 3.5L V6 gasoline engine that comprises a lightweight aluminum block and an aluminum head.
More features include dual overhead cams (DOHC), four valves per cylinder, and a variable valve timing system (CVTCS) on the intake valves.
To improve power and efficiency, it utilizes a reliable timing chain instead of hydraulic lifters.
Other than that, the VQ35DE engine is equipped with multi-point fuel injection (MPFI) and individual coils mounted directly on each spark plug; it uses Nissan Direct Ignition System (NDIS).
How much power does it produce? Well, it depends on the engine variant. The earliest version of the VQ35DE engine used in the 2001 Nissan Pathfinder and 2001 Infiniti Q4X SUV models produced 240 hp.
However, Nissan updated the intake manifold, valve springs, cylinder block, and head ports to bump up the power; this made it possible for the VQ35DE engine fitted in the 350Z and G35 to achieve between 260 hp to 287 hp.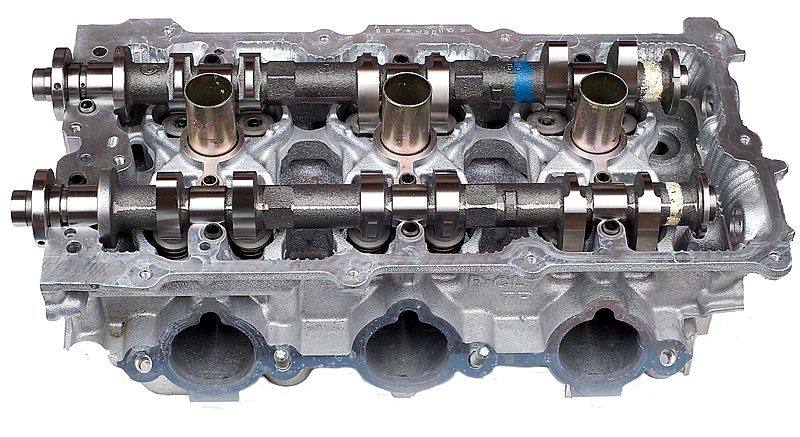 But that's not all; Nissan developed the VQ35DE rev up version which was used in the 2005-2006 350Z and Infiniti G35 car models with manual transmission.
The VQ35DE rev up variant had an upgraded ECU, internals, and intake plenum, along with variable valve timing. This bumped up the power output to 300 hp.
Another limited version is the VQ35DE S1 manufactured by Nismo and fitted in the Fairlady Z S-Tune GT; it's capable of 296 hp at 7,200 rpm.
The most powerful factory-made VQ35DE variant was used in the 2006 350Z GT-S Concept with a maximum output of 383 hp and 313.3 lb-ft of torque; although it was equipped with a radial flow supercharger.
Nissan 3.5 V6 Engine Reliability and Problems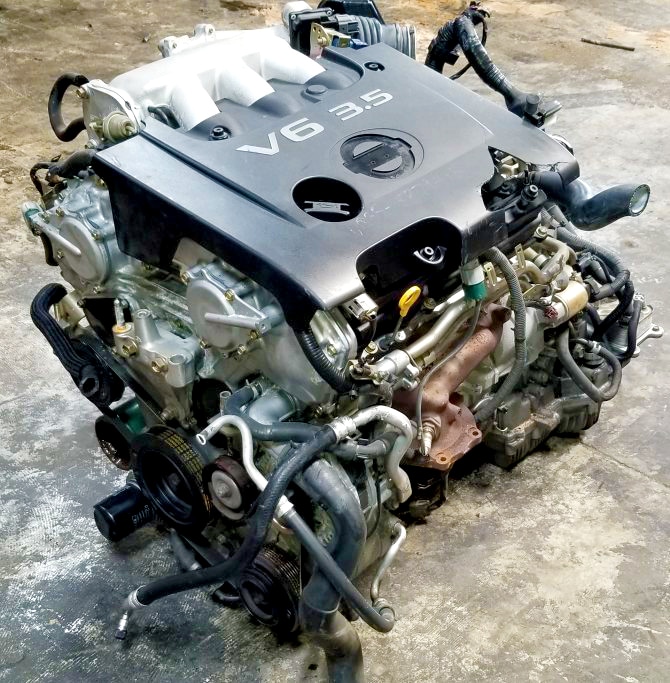 The VQ35DE is a long-lasting engine that can cover more than 200,000 miles with no major issues. Besides that, the VQ35DE is fuel-efficient with an average consumption of 22 miles per gallon.
Nevertheless, some of the most common issues you're likely to experience in a VQ35DE engine include:
High oil consumption: Most VQ35DE engines tend to require oil change faster than usual, especially after they get older with high mileage. However, you can solve this problem by replacing the catalytic converters and using high-quality premium fuel.
Oil leakage: The valve cover gaskets on the VQ35DE engine wear out gradually causing the oil to leak. If you have oil leakage, you should replace the valve cover gaskets as soon as possible before it becomes a bigger problem.
Timing chain failures: Since the VQ35DE engine comes with timing chains instead of hydraulic lifters, you need to adjust the valve clearance every 60,000 miles. Also, the timing chains need to be serviced after 150,000 miles. If you don't do that, you could experience loud rattling sounds coming from your engine; a sign that the timing chain is damaged.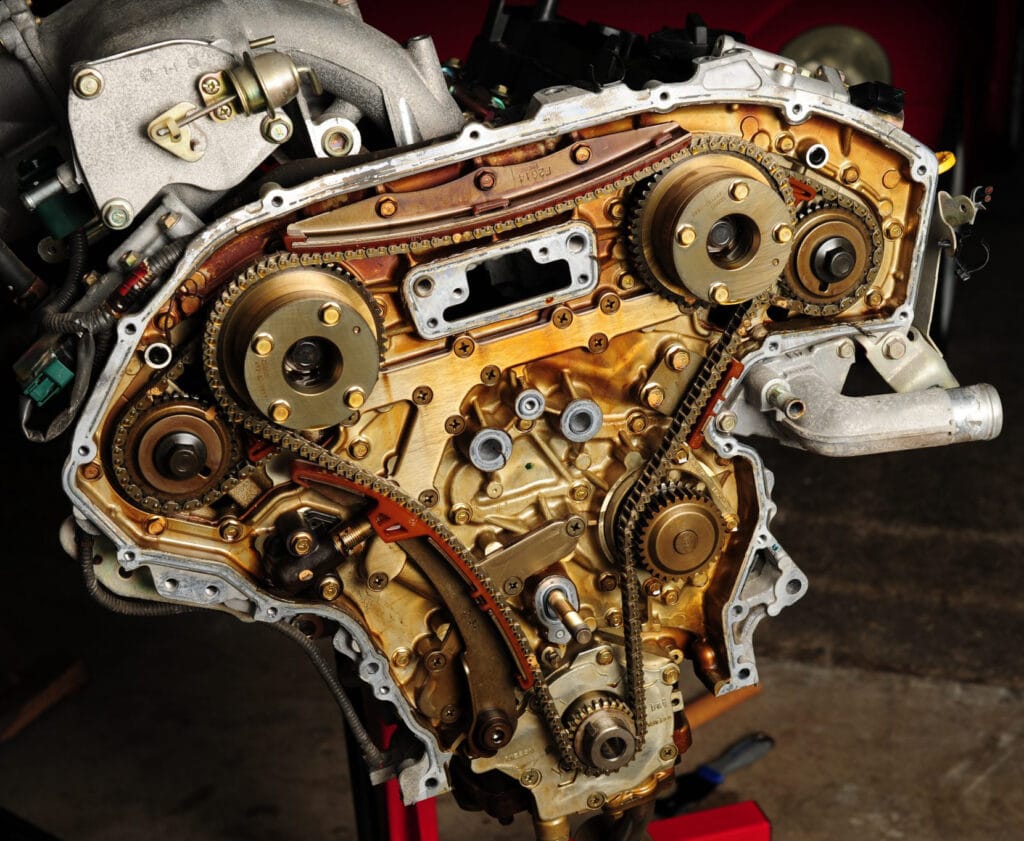 Otherwise, the VQ35DE is a reliable engine and you're unlikely to experience some of those common problems before 100,000 miles.
Modifying the Nissan VQ35DE
Talk about tuner-friendly engines and the VQ35DE engine almost always comes up. Just take a look at any modified Infiniti G35 or 350z and you'll know what we mean.
Nissan overengineered this engine knowing full well that the aftermarket community will do great things with it, and that's exactly what happened.
The result is an enormous variety of parts that let you get the best out of the engine. How you go about comes down to your build — FI or NA?
Naturally Aspirated Build
We've seen naturally aspirated VQ35DE engines that have been modified to achieve up to 480 hp. If that's the kind of power you want, you need to install:
Hotter spark plugs,
Upgraded valve springs,
Full exhaust system,
Intake mods such as larger plenum spacers or a Kinetix intake manifold,
Higher capacity fuel injectors (440 cc),
High compression forged pistons,
Equal length headers,
Performance MAF sensors,
Rod bolts, and
Engine management (look into Motec ECUs).
Better yet, you can take it up a notch higher by adding more aggressive camshafts, bigger valves, and individual throttle bodies. Or one step again to make it a full stroker engine. If you do it right, you could produce 400 – 480 hp at 8,000 – 9000 RPM.
The problem is, getting peak performance out of naturally aspirated engines gets very expensive, very fast. It's a lot cheaper and more efficient to take the forced induction route instead.
VQ35DE Supercharger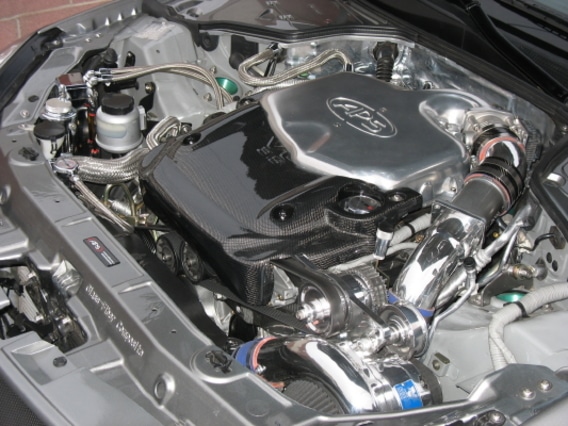 You could install a supercharger in your VQ engine to boost about 6 psi of pressure which would be enough to produce 400 whp. If you take a read of our guide to Nissan 350z superchargers, you'll find that a good option is the HKS GT Supercharger System Pro, which can handle up to 500 hp.
However, the stock internals of the VQ35DE engine can only really handle up to 450 hp. If you want to go beyond that, you need to upgrade the engine with forged pistons, performance cams, ARP head studs, H-beam rods, Darton sleeves, and ARP rod bolts.
Concluding Thoughts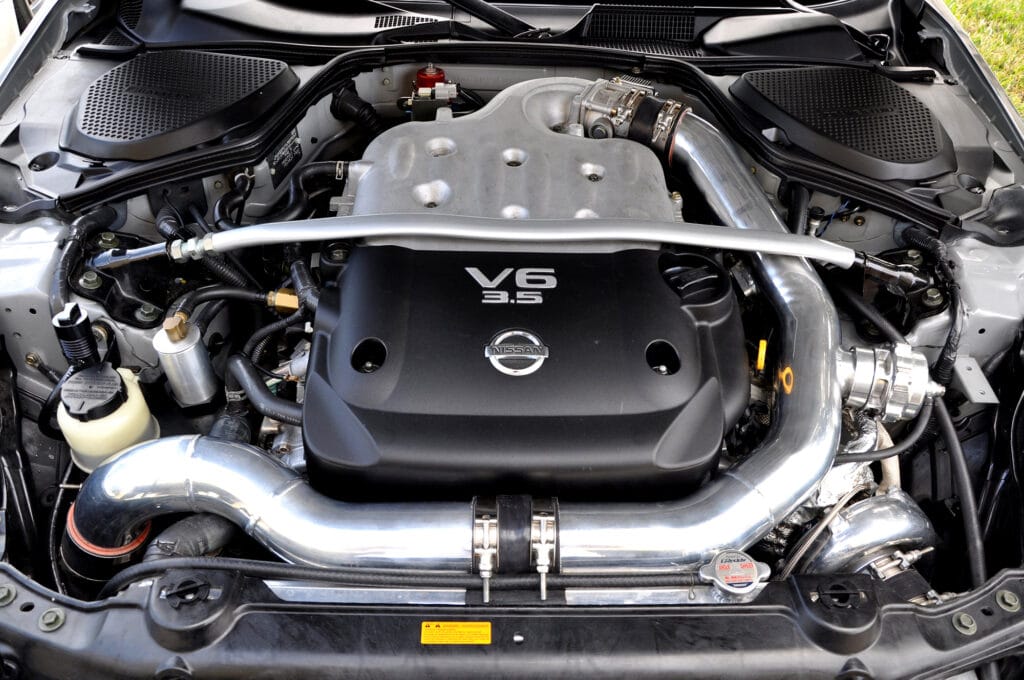 The VQ35DE is the most reliable V6 Nissan has ever produced. It's no surprise why they haven't shelved it yet — even after two decades.
While it can't compete with it's turbocharged brothers out of the box, many still consider it to be one of the best Nissan engines ever made.
If you're planning to swap a VQ35DE into your car, it shouldn't be a problem considering how there are plenty of spare parts and swap kits available on the aftermarket.
What are your thoughts on the VQ35DE engine? We would love to hear your point of view in the comments below!