There's a reason why the Honda S2000 is one of the most iconic sports cars of all time. If you've been behind the wheel of this zippy roadster, you'll know exactly what we mean.
Its sport characteristics aside, the S2000 delivers impeccable performance, reliability, and potential as a tuner car. All thanks to Honda's careful attention to detail and cutting-edge technology for its time.
In this buyer's guide, we dive deep and review the coveted Honda S2000, right from the car's power and specs to common problems, reliability, and so much more.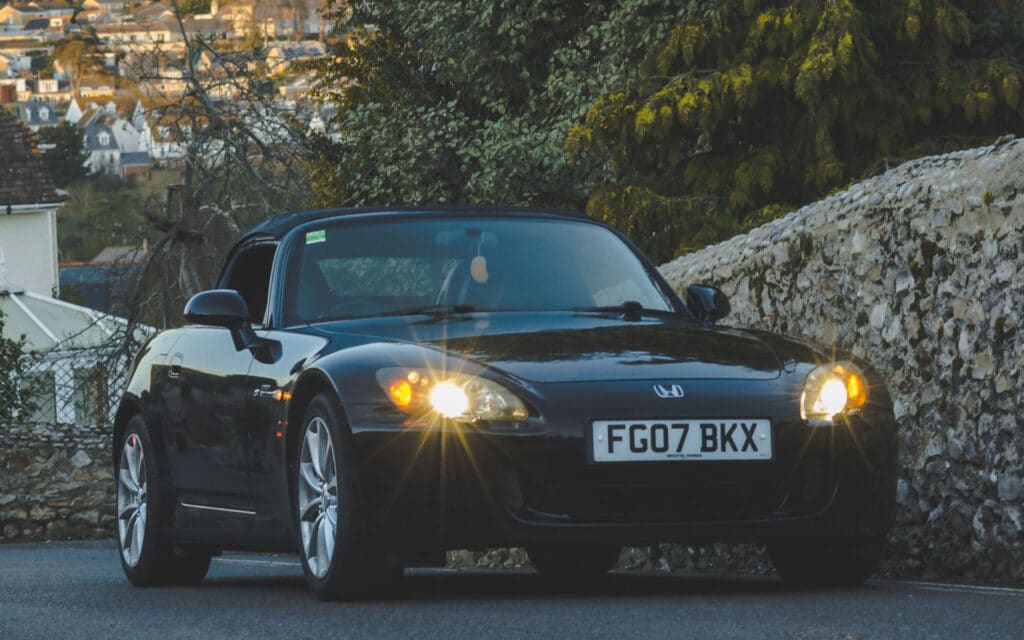 History of the Honda S2000
It was back in the '60s with the release of the S500, S600, and S800 that paved the way for the S2000. The Japanese manufacturer first revealed a concept car (Honda SSM) at the 1995 Tokyo Motor Show and then started the production in 1999 to celebrate the company's 50th anniversary.
Throughout its 10-year production, Honda made several changes to the S2000, which resulted in three different models: AP1, AP2, and CR.
Honda produced the AP1 S2000 from 1999 until 2003, which had minimal updates during the four years. However, Honda replaced the soft top's rear window with glass instead of plastic back in 2002.
The significant changes came in 2004 when Honda introduced the AP2 S2000. The biggest difference between the models was the engine.
The AP2 boasted an updated F22C1 engine of 2.2-liters that pumped out 240 horsepower and redlined at 8,200 rpm.
When it comes to the popular AP1 vs AP2 debate, it's clear to see that the AP1 feels raw and more powerful, whereas the AP2 is more refined.

In 2008, Honda introduced the CR, which stood for Club Racer. It had a lighter, stiffer design that helped the S2000 achieve better track times. Honda produced only 699 units during the CR's two-year production run.
How Much Power Does it Produce?
There's so much to enjoy with the S2000, but its crown jewel is its high revving engine. Considered by many to be the best Honda engine ever built, it won the Engine of the Year award in the 1.8 to 2-liter category in 2003.
It's clear to see that the naturally-aspirated four-cylinder engine packs a punch and with its AP1 version revving to an 8,900 rpm redline.
The AP1 boasted the F20C engine, capable of producing 234 hp in the US and 247 hp in Japan because the JDM version received a better compression ratio.
Honda introduced the F22C1 2.2L engine in the AP2. Not only did the USDM car get a power boost to 40 hp, but it also redlined at 8,200 rpm.
Honda S2000 Specs
Used Honda S2000 buyers have a choice between two cars; the AP1 and AP2.
The AP1 was available from 2000 to 2003, and the AP2 models were from 2004 until 2009. There were several key differences between the two cars which we've broken down below.
AP1 Specs
Engine: F20C 2-liter
Power: 240 hp
Torque: 153 lb-ft
Redline: 8800 rpm
Compression ratio: 11.01:1 (US & EU) and 11.07:1 (JP)
Bore & stroke: 3.4" x 3.3"
Transmission: 6-speed manual
Weight: 2800 pounds
Power-to-Weight: 188 bhp/tonne
0-60 MPH: 6.2 seconds
Top Speed: 160 mph
Priced New: $32,000
AP2 Specs
Engine: F22C1 2.2-liter
Power: 242 hp
Torque: 162 lb-ft
Redline: 8000 rpm
Compression ratio: 11.1:1
Bore & stroke: 3.4" x 3.6" 
Transmission: 6-speed manual
Weight: 2863 pounds
Power-to-Weight: 182 bhp/tonne
0-60 MPH: 6.2 seconds
Top Speed: 160 mph
Priced New: $34,000
The Honda S2000's top speed is 160 mph, and it goes from 0 to 60 in 6.2 seconds. The car's fuel economy is 23 mpg in the city and 26 mpg on the highway.
Honda used a rigid X-one monocoque chassis to construct the S2000's body and fitted a stiff suspension, which gave the car great stability. They also installed their new generation of electric power steering (EPS) to minimize any power loss making the S2000 drive like a dream.
As for its dimensions, the S2000 has a wheelbase and length of 94.5" and 162.2″ respectively.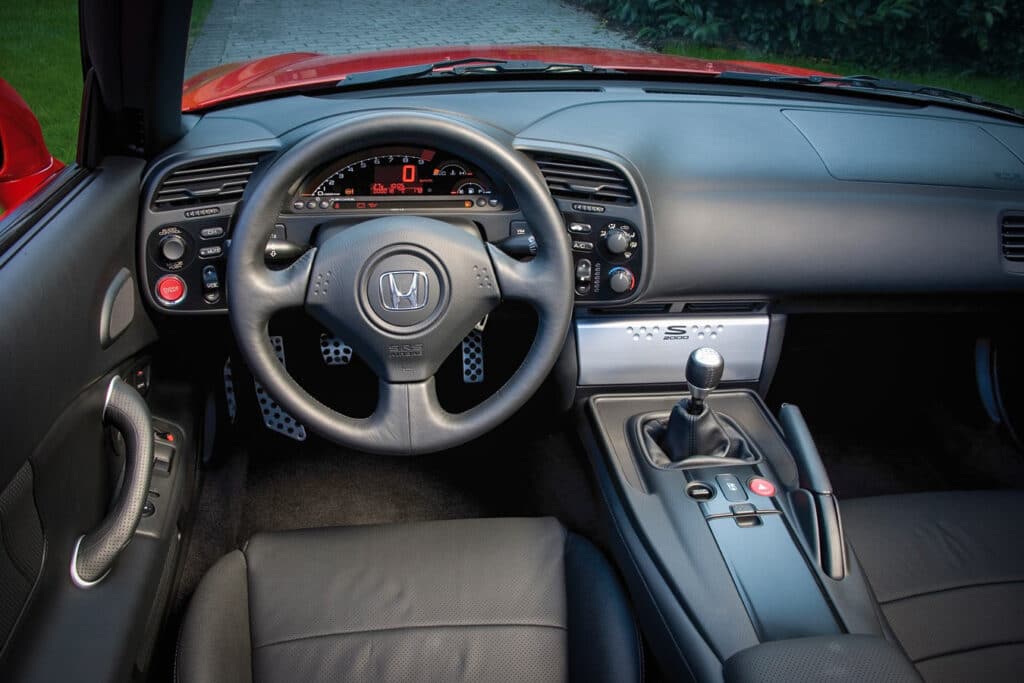 Since Honda aimed to prioritize performance over comfort, the S2000's interior cabin can be cramped for some — with 34.6" headroom and 44.3" legroom. Luckily, there are a number of aftermarket seats for the S2000 to make it more comfortable to drive.
Is the S2000 Reliable?
Not only is the Honda S2000 an exciting car to drive, but you can count on it to stick with you for a long time — as long as you take care of it of course. This also makes insuring your S2000 a whole lot easier.
Keep in mind that it is considered a sports car that requires simple maintenance. You can easily touch 300,000 miles and more, just make sure to change your S2K's oil every 7,500 miles, or 3,750 miles if you're really putting it through its paces.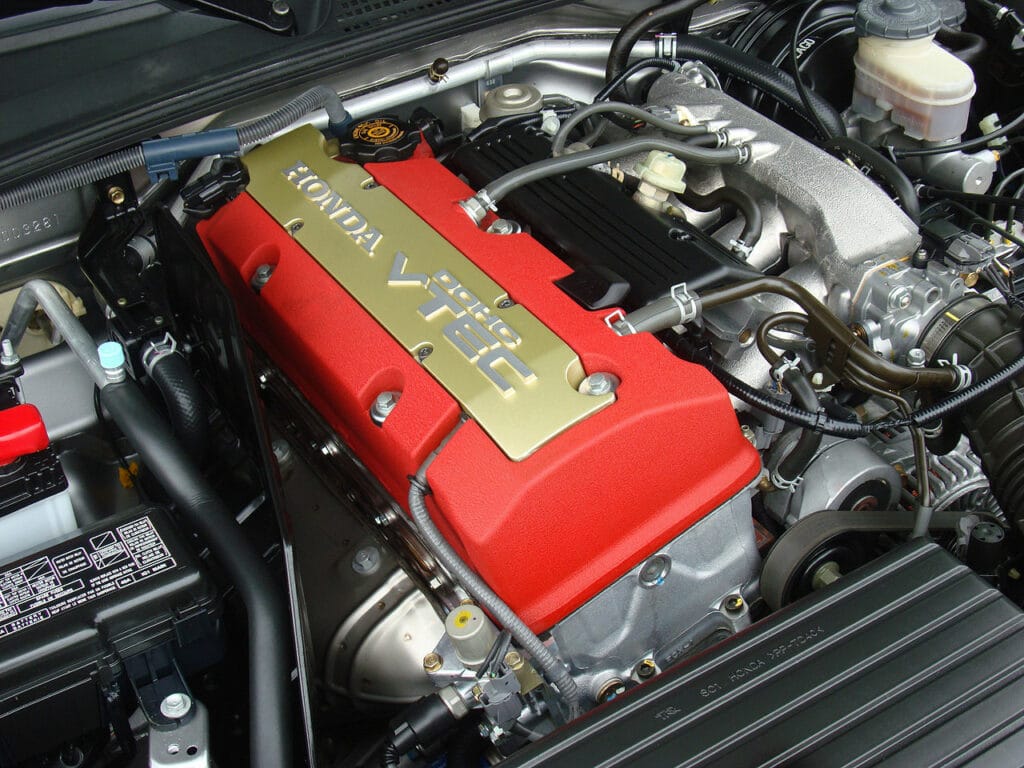 With the right care, don't be surprised if your roadster runs well past 350,000 miles. A quick heads-up though — you'll need to replace the battery, and maybe repair or replace the clutch, brake discs, and suspension around 170,000 miles.
There's also the option of upgrading to coilovers if you're chasing serious performance gains and want to keep it under control.
Common Problems with the S2000
No car is perfect, and Honda S2000 does have its share of problems.
A common problem you'll hear S2000 enthusiasts complain about is rust. Honda's rust protection wasn't that great so it's best to inspect the underside and get your S2000 rustproofed to avoid having its aesthetics compromised.
Some of the other common problems are mentioned below.
Misfiring
Misfiring happens when your car has a vacuum leak, and it struggles to get the right air/fuel mixture. It's also because of old spark plugs, dirty fuel injectors, or worn coil packs. You can get to the root of this problem by simply checking the coil packs.
You might need to replace all the coil packs and carry out standard maintenance such as changing your S2000's spark plugs and ensuring that the fuel injectors are flowing well.
Noisy Rear Wheel Bearings
The rear wheel bearings tend to wear out relatively quickly and this is mostly because the S2000 has a solid, non-vented rear disc brake set up. The heat generated from each disc gets transferred to the wheel bearing, which can take only so much. The result? Annoying noise from the wheel bearings.
This becomes more common if you opt for a set of aftermarket S2000 wheels, especially if they run aggressive widths or offsets which put greater loads on these bearings.
The easiest way to prevent this from happening is by upgrading to a vented big brake kit in the rear and a big brake kit in the front — so that you don't throw off the bias.
Grinding Gears
Another common problem is the fact that the S2000's gears grind when the car is cold. It's most evident when you're shifting into second gear.
The best way to solve this problem is by letting the transmission fluid and shifter grease warm up. If that doesn't happen, use Honda's hi-temp urea grease. Pop off the shifter, grease the entire shifter assembly, and you'll be good to go.
Should You Buy an S2000?
There's no denying that the S2000 has a lot going for it. From its sleek exterior to its near bulletproof engine (even after tuning and modifications), there's a reason why us car enthusiasts drool over this roadster.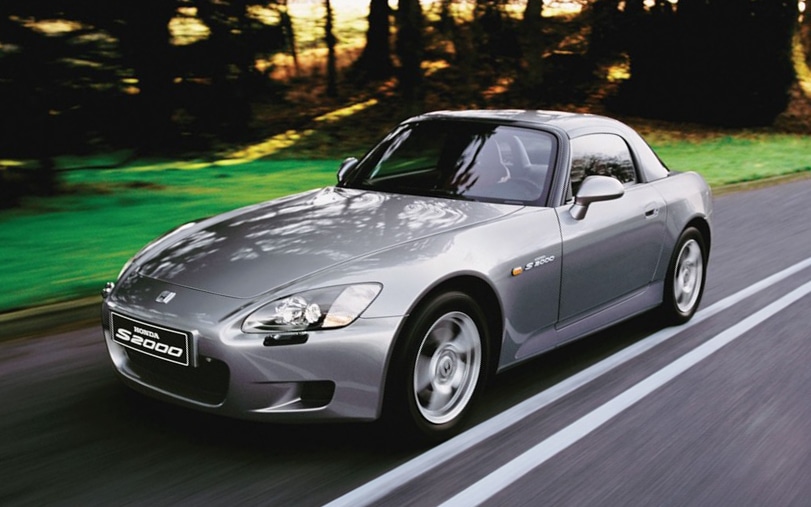 Sure, the S2000 has its share of problems, but which car doesn't? Once you sort them out, you'll be left with a fun ride that will stick with you for the long haul. In a nutshell, it's difficult to find another car that packs this kind of punch given its price.
What are your thoughts on this sporty roadster? Drop a comment below and let us know what you like most about the S2000 and if you're thinking of buying one.