Coilovers are one of the more expensive suspension upgrades out there. However, they offer a ton of advantages over traditional struts and shocks.
Whether you're trying to figure out how to adjust coilovers or you're still not quite sure what do coilovers do — we've got you covered.
In this in-depth guide, we'll explain how coilovers work along with everything else you need to know about this game-changing component.
What Are Coilovers?
Coilovers are similar to shock absorbers in that they are a suspension component that keeps your vehicle from bottoming out as you drive.
They work off the same principle but the most notable difference is that a coil surrounds the strut. This coil sits on an adjustable perch, giving you the ability to adjust the height of the coilovers.
Coilovers also provide a stiffer ride, which lets you lower your car without scraping pavement as you drive. They can also help to mitigate body roll as your vehicle rounds corners.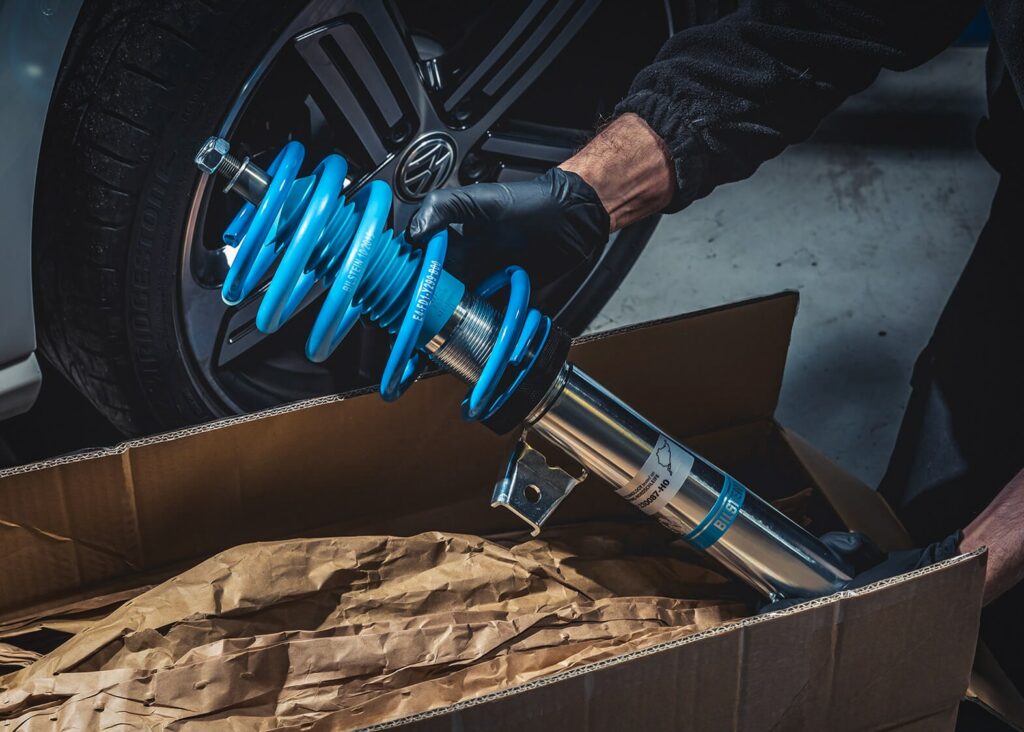 Since these components replace all of the suspension components, another name for them is a full-body coilover.
While coilovers offer plenty of performance advantages, people typically use them to raise or lower their vehicle for aesthetic purposes.
So, what are coilovers? Think of them as adjustable performance suspension components.
How Do Coilovers Work?
Coilovers work in a similar way to both coil springs and shock absorbers. They combine both technologies to give you more control and a more comfortable ride.
Shock absorbers provide a smooth ride by compressing as you drive over differing road conditions, and they automatically expand as road conditions level back out.
Coil springs work off the same principle, except that they are stiffer and don't compress as easily. This sacrifices some of the ride comfort, but you often need coil springs to keep your vehicle from bottoming out.
Coilovers themselves consist of a spring, or the coil, wrapped around a shock absorber. As you hit bumps or divots in the road the coil compresses and when the road levels out again the shock absorber pushes the spring back up for a smooth ride.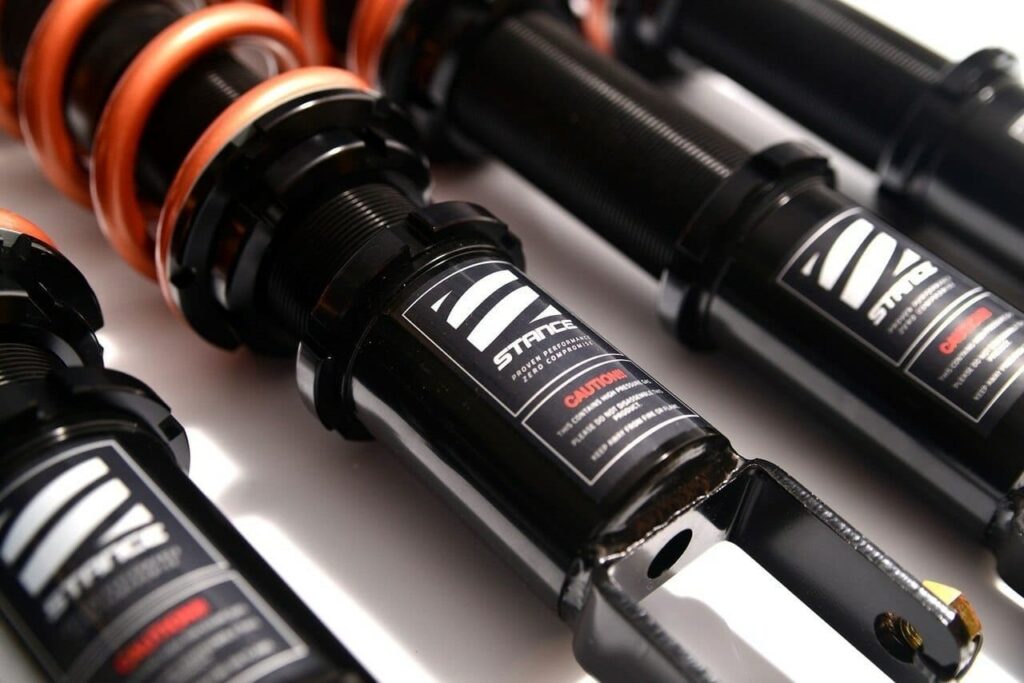 As an added perk to those looking to get their vehicle as low as possible, the lower you adjust the coilover, the stiffer the ride.
This works because as you shorten the coilover you compress the mainspring more. The tighter you compress the spring, the more force it exerts to the top of the coilover.
This force makes it harder for the coilover to compress to match road conditions, giving you a stiffer ride.
Benefits of Coilovers
While performance advocates rave about the advantages of coilovers, most users will notice two distinct advantages.
Of course, you can achieve some of the same results by installing lowering springs instead of coilovers, but there are advantages and disadvantages to each setup.
If you're not into lowering your car and want to install coilovers on your daily driver, you'll probably hate them. But if you're building your vehicle for performance or you love the lowered look, coilovers are a great choice.
Easily Adjustable
If you're upgrading to adjustable coilovers, it's because you want the ability to raise and lower your vehicle quickly.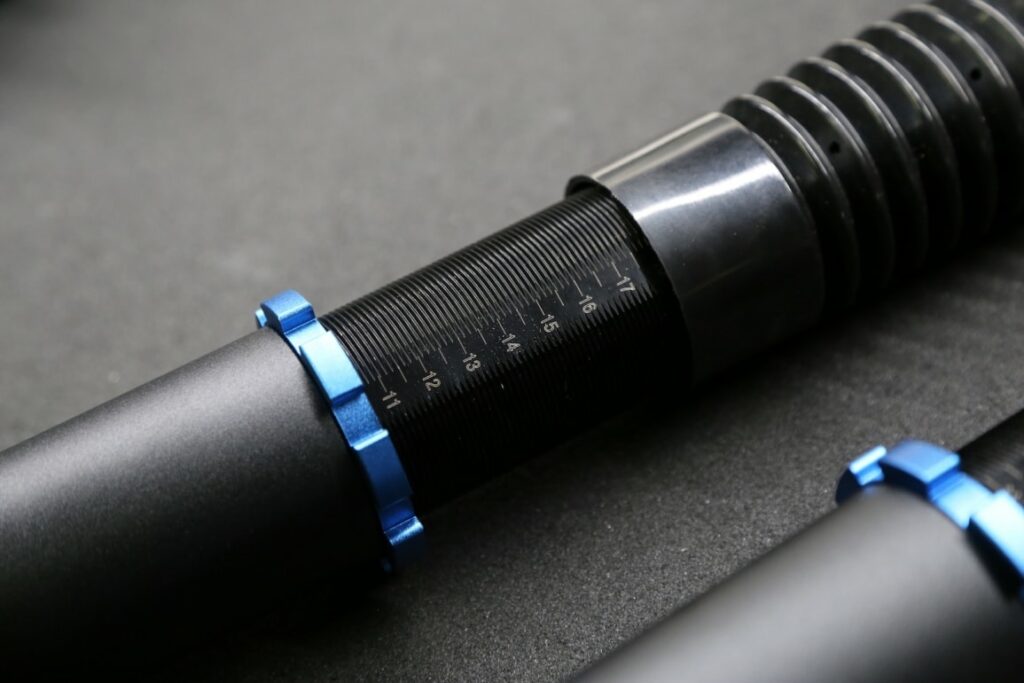 It's easily the most significant advantage. Whether you're looking to raise your vehicle for that long road trip or have it ultra-low while it's at a car show, adjustable coilovers let you make that happen with ease.
Not only can you easily adjust the height of your vehicle, but they work to prevent your vehicle from bottoming out when you lower it too.
Similarly, using different spring rates, and damping adjustment makes a huge difference once you know what's what.
Better Handling
While coilovers are better known for their height adjusting capabilities, they often get a bad rap for creating a rougher ride. However, if you install the coilovers properly, you'll actually get better handling.
Just like high-quality shocks will help your vehicle when rounding corners or turning at high speeds, coilovers help your vehicle take those sharp turns too.
If you're not looking for a rough ride and want a few performance advantages, coilovers can give you what you're looking for. Simply install the coilovers and adjust them to a higher ride height.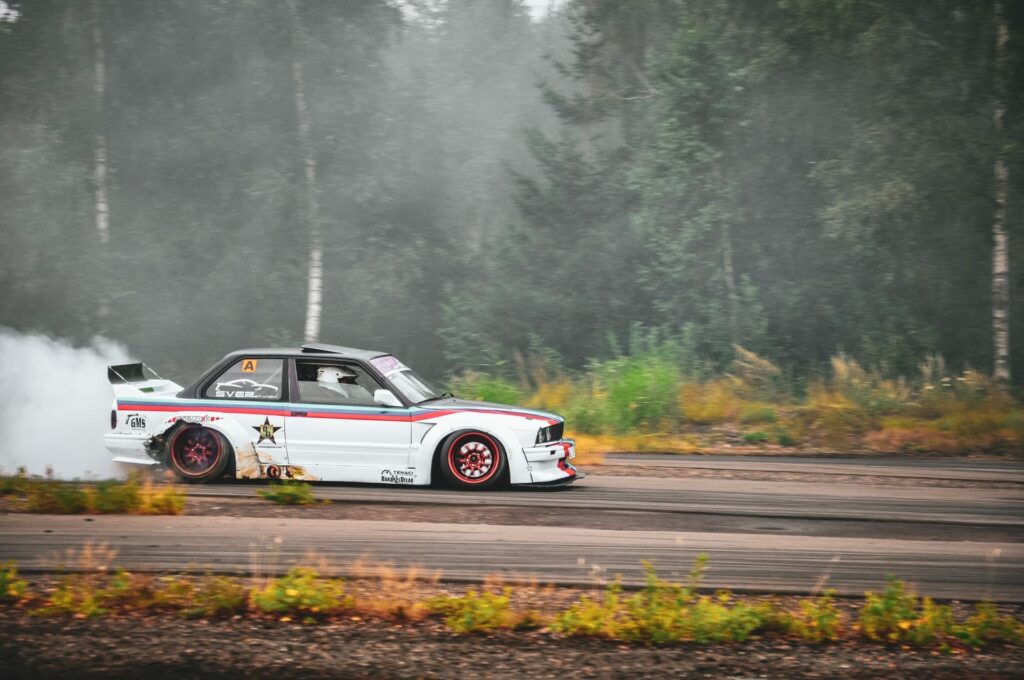 If you're looking to answer how to adjust coilover stiffness, adjusting the ride height is your best option. The higher they are adjusted, the less stiff your ride will be, but you'll still have an advantage over traditional shocks and coil springs.
In addition to this, other coilovers will allow adjustment of rebound and compression. High end competition use coilovers offer a massive amount of adjustment.
Advantages of Lowered Coilovers
There's a reason that NASCAR, Formula 1, and just about every other race car out there has a low ride height.
The lower your vehicle's center of gravity, the better you'll be able to turn corners and handle your vehicle at high speeds. Keep in mind that the lower your vehicle sits, the more likely you will bottom out, even if you're using coilovers.
Racecar drivers can get away with having their vehicles so close to the ground because racetracks don't have the divots and potholes that regular roads have.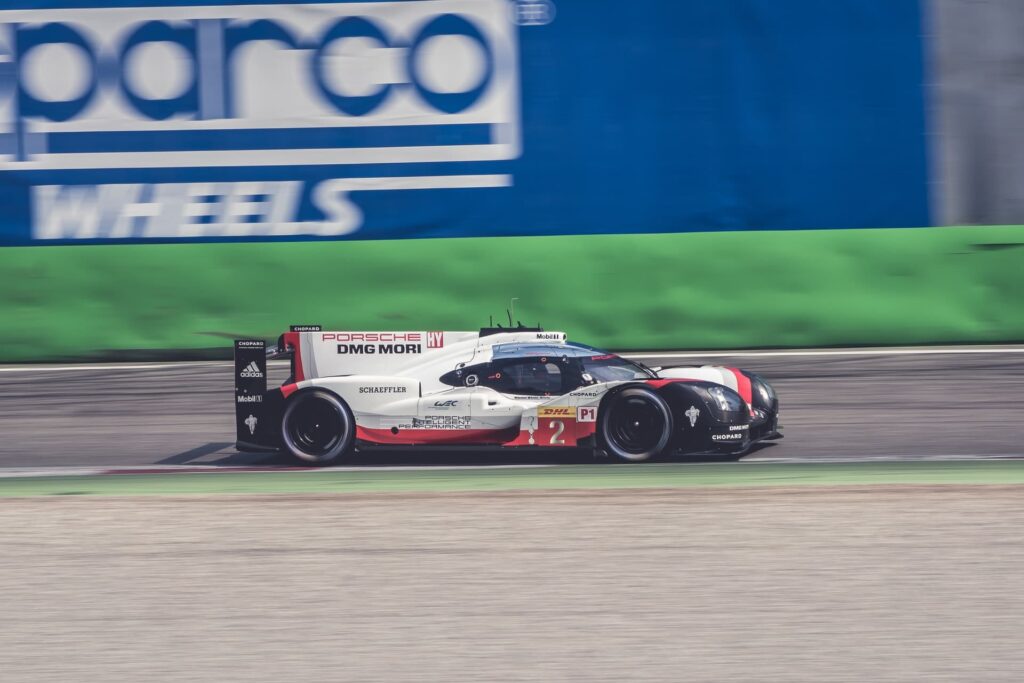 But with coilovers, you can raise your vehicle when you're on the open road and quickly lower them when you take your car to the track!
Of course, not every driver wants to take their vehicle to the track, and some drivers simply prefer the look of a lowered vehicle.
Advantages of Raised Coilovers
If you need to raise your vehicle, coilovers can do the trick. Whether you're looking to fit larger tires or simply enjoy the look of a lifted vehicle, coilovers are one of the easiest ways to do it.
When using coilovers to raise your vehicle, you get all the advantages of a raised vehicle, without the hassle of keeping it raised if you don't want to.
If you're looking to take your vehicle off-roading but want a standard ride height on the street, coilovers let you accomplish this with ease.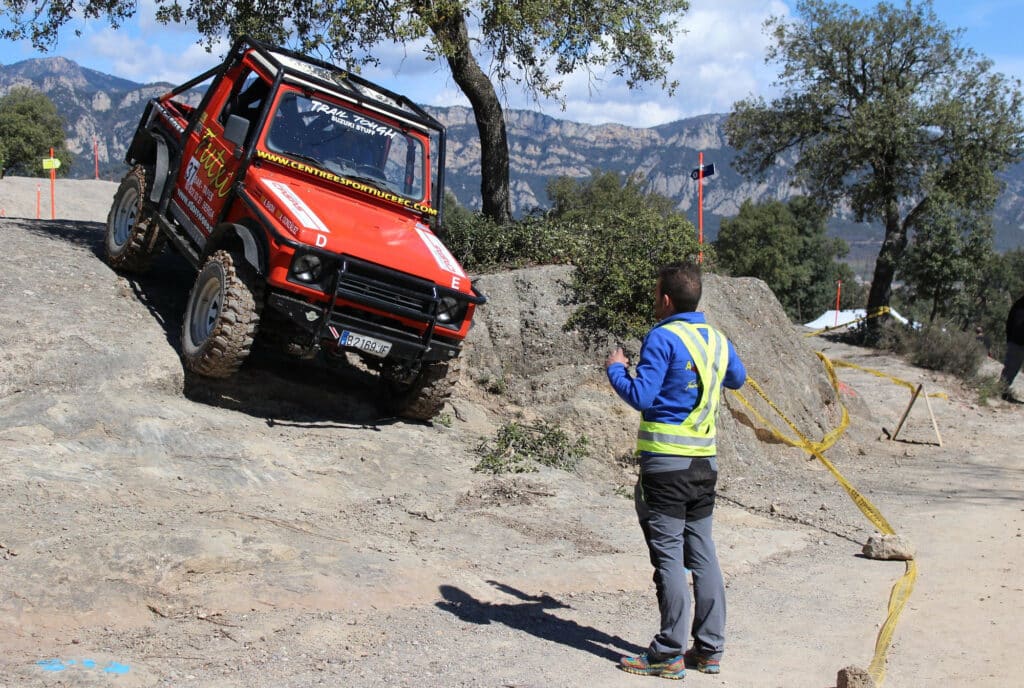 You should realize that you're likely going to have a slightly stiffer ride than you would with the stock suspension, but you should expect this since you're getting performance suspension components.
Another thing to keep in mind is that manufacturers make coilovers for your vehicle's stock weight, so if you're looking to purchase coilovers to "raise" your vehicle due to excessive weight dragging down the stock suspension, it's not as easy as swapping and raising the coilover.
What's the Difference Between a Coilover and a Strut?
Struts, also known as McPherson struts, act as shock absorbers but they also support your vehicle's coil springs. In this way, they are like a coilover.
Do coilovers replace struts? Yes, they are a direct swap.
The most significant difference between a coilover and a strut is that a coilover has the coil spring integrated with the coilover, where a strut simply has a place to mount the coil spring.
Sometimes your struts will have coil springs outside them, but this does not turn them into a coilover.
The springs on a coilover are a perfect match for the valving in the shock underneath. Furthermore, you can adjust coilovers, unlike typical coil springs or struts.
What's the Difference Between a Coilover and a Shock Absorber?
While coilovers perform some of the same functions as a shock absorber, they are entirely different car components.
Shocks don't support your vehicle, but they give your vehicle a smooth ride and are a vital part of driving your vehicle safely and comfortably.
Meanwhile, your coilover has a shock absorber inside the coil. So, your coilover starts with a shock absorber, but it doesn't stop there. Coilovers continue by installing a coil spring directly around the shock absorber.

So, while your coilover has a shock built into it, just because your vehicle has shocks doesn't mean it has coilovers.
Furthermore, you can adjust coilovers, and you can't adjust a shock absorber.
How to Install Coilovers
If you're looking to install or replace your coilovers, there are a few tips and tricks you'll need to follow to do the job safely. Furthermore, you'll need to invest in or rent a few tools to get the job done.
We'll walk you through everything you need to know so you'll be telling your friends how to install coilovers in no time!
Step-By-Step Guide
Installing coilovers is typically straightforward.
Remember that you don't want to compromise on safety when installing new components. The best way to do this is by having all the right tools for the job like:
Once you've got all your tools ready, it's time to get started. While the exact steps vary from vehicle to vehicle, the basic steps to follow are:
Raise your vehicle and remove the wheels to gain access to the suspension components
Remove the old struts and coil springs. If you are removing coil springs, please see the safety tips below.
Install the coilovers. If you need to assemble the coilovers, follow the manufacturer's directions that come with the coilovers. While each coilover is similar, manufacturers will put their own spin on it.
Adjust the coilover to your desired height by adjusting the collars. Ensure that each coilover on the same axle is at the same height — they should have the same amount of threads exposed.
Reinstall the wheels and lower the vehicle.
Adjust the height as necessary, keeping in mind that you may need to take your car for a drive to help your suspension to settle.
Once you're happy with the ride height, ensure your camber settings are correct.
Safety Tips
If you're replacing coil springs or MacPherson struts, there are a few extra safety precautions you'll need to follow.
Your current suspension system has a lot of torque and pressure behind those springs, and if you aren't careful, those springs have enough force to send upper control arm bolts through your arm (we've seen it happen).
Because of this, always make sure that you use a coil spring compressor when removing coil springs. Ratchet straps are not the same thing and extremely dangerous to use to compress coil springs.
Even after installing your coilovers, it's best to double-check that you don't over lower a partially-threaded coilover. Not only will you lose some of their dampening ability, but you risk loosening your spring, which is extremely dangerous!
How to Adjust Coilovers
Coilovers gained popularity because of how easy they are to adjust. Whether you're wondering how to lower coilovers or how to raise coilovers the answer is easier than you think.
Knowing how to make your coilovers go lower or higher depends on which type of coilover you're adjusting — partially-threaded or fully-threaded.
We'll break down the ways to adjust both types below.
Partially-Threaded Coilovers
Partially-threaded coilovers have two different adjustment collars you use to adjust the height of the coilover. You start by loosening up the lower collar with a spanner wrench before adjusting the upper adjustment collar with another spanner wrench.
Once you've lowered or raised your vehicle to the desired height, hold the top adjustment collar tight as you tighten the lower adjustment collar against it.
When adjusting coilovers that are partially-threaded, you need to be careful not to lower the coilover past the lowest possible preset point. Otherwise, you risk loosening the spring and losing a significant amount of dampening.
Fully-Threaded Coilovers
Fully-threaded coilovers have three different adjustment collars that you use to adjust the height of the coilover. You start by loosening the lowermost collar with a spanner wrench.
From there, you loosen the middle adjustment collar with a spanner wrench. Once you have loosened the other two adjustment collars, you can raise or lower your coilover by spinning the top adjustment collar.
Once your coilover reaches the desired height, snug the middle collar against the top collar before tightening the lowest collar against the bottom of the coilover.
Fully-threaded coilovers offer two notable advantages to partially-threaded coilovers. First, by raising or lowering the coilover you don't change any dampening effects. Second, you can't lower your vehicle too far for your coilover with a fully-thread coilover.
At no point will the spring become loose, which is a significant safety advantage if you're lowering the coilover as much as possible.
Should You Get Coilovers?
Coilovers might be expensive, but they've gained popularity for a reason. Whether you're looking for an easy way to raise or lower your vehicle or you're looking for the performance benefits, coilovers are a great option.
Keep in mind that while you can purchase lower quality parts for some components without seeing a notable drop off in performance, this simply isn't the case for coilovers. You get what you pay for, and if you get cheap components, you may not get the best result.
If you're wondering whether you should upgrade wheels first or coilovers, generally we recommend doing any suspension modifications as the priority. This usually gives you a greater range of adjustment, and helps you to be sure that your new wheels will fit correctly.
Do you still have questions about coilovers? Need help deciding if coilovers are right for your car? Leave a comment below!