Get behind the wheel of an S2000, and you'll enjoy its superior handling, seamless gear-shifting, and exceptional fuel economy.
However, to ensure that your S2000 is at its peak performance, you need to service it regularly. A key part of this involves using high-quality engine oil.
In this guide, we've compiled a list of the best motor oil options for your Honda S2000, be it for daily driving or harsh weather conditions.
Recommended Oil for Honda S2000
The recommended engine oil weight for your Honda S2000 is 10W-30. This is the same whether or not your S2K is an AP1 running an F20C or or an AP2 with an F22C engine.
This oil weight should serve you well in normal driving conditions, especially if you live in temperatures ranging from -4℉ to 104℉.
However, if you've got an extensive list of aftermarket upgrades onboard or live in an area where extreme weather conditions are common, a high-performance oil engine oil would be better suited to your needs.
For example, if you live in an extremely cold climate, you can use 5W-30 or 0W-30. Similarly, 5W-40 or 10W-40 works well if your car is exposed to extremely hot conditions.
Another thing to look out for when purchasing engine oil is to ensure that it protects your engine against wear and tear. It's usually the 0W-40 that provides great engine protection, as well as the 10W-40.

It's important to remember that ultimately, your engine oil is only as good as your oil filter. Replacing your OEM oil filter in time comes in handy here, the part number for which is 15400-PCX-004.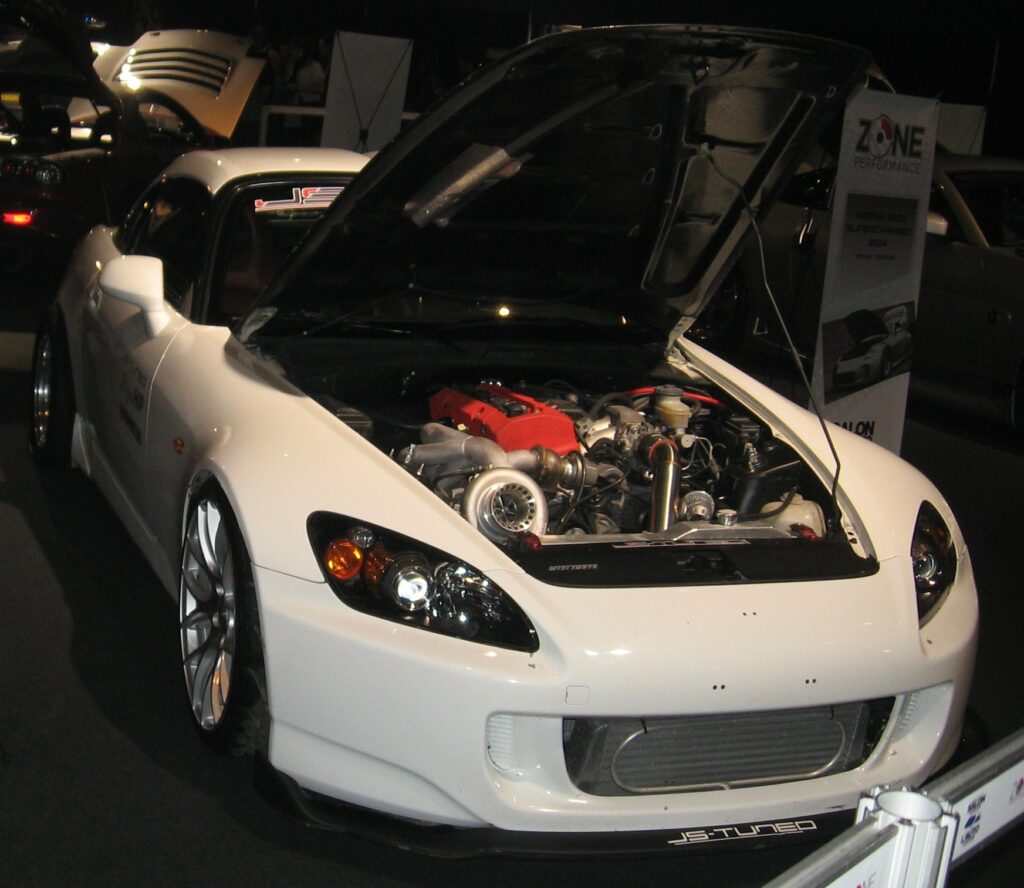 How Much Oil Does Your S2000 Need?
Before diving into the various oils available for your S2000, it helps to know exactly how much oil you really need. Some people don't want to buy more than necessary, and others want to make sure that their engine has enough oil.
The Honda S2000 generally needs 5.07 quarts or 1.26 gallons of oil. That's equivalent to 4.8 liters.
How Often Do You Need an Oil Change?
The Honda manual suggests that you change the oil every 7,500 miles. If you've exposed your car to severe conditions, you should change it every 3,750 miles.
If you're wondering what "severe conditions" includes, this should sum it up:
Driving in extremely hot conditions
Prolonged idling or extended periods of stop-and-go
Driving on inhospitable terrains such as mud and mountainous landscapes
Taking a trip that's less than five or ten miles in freezing conditions
3,750 miles isn't very far. If you're changing fluids yourself, it's worth considering what many S2K owners do, and installing a quick drain oil plug. They can really make oil changes a breeze.
The Best S2000 Motor Oils
Before putting your car on ramps for it's next oil change, consider whether the OEM oil is your best option. When searching for the best oil for your S2000's next oil change, there are a few things to look out for.
For starters, a lot of it depends on weather conditions, where you plan to drive, any aftermarket modifications to your S2000, and of course the quality of the oil in question.
Whether you live in extremely hot or cold climates, we've created a list to suit every need.
Motul Sport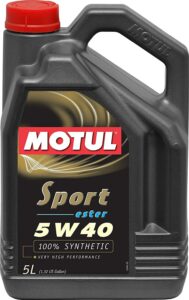 Manufacturer: Motul
Part Number: 104087
Viscosity: 5W-40
Buy on: Amazon
Motul Sport is a 100% synthetic lubricant that's designed for high-performance and turbocharged S2000s.
The manufacturer uses an ester-based formula to ensure good oil film resistance. It's specifically suited for very high temperatures so that you get maximum horsepower and torque output while ensuring protection against engine wear and tear.
Another bonus to this oil is the fact that the oil pressure stays stable regardless of the weather conditions. Also, if your S2000 sees a lot of track days, this oil will serve you well. It's basically the best oil that delivers optimal protection under intense conditions.
Pennzoil High Mileage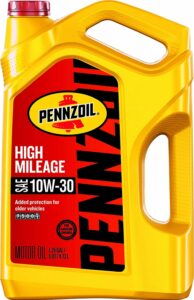 Manufacturer: Pennzoil
Part Number: 550045205
Viscosity: 10W-30
Buy on: Amazon
Pennzoil designed this high mileage oil specially for cars that have more than 75,000 miles on the clock. Older engines are more prone to oil leaks and oil burn off than newer makes so this oil will save your engine internals from wear and tear.
You'll also notice that this oil prevents sludge and other damaging deposits. This is because of its special conditioning seal agents and additives.
Additionally, this fully synthetic oil is the first of its kind to be made from natural gas and it's designed to deliver less oil burn off than other high-mileage engine oils.
Mobil 1 Synthetic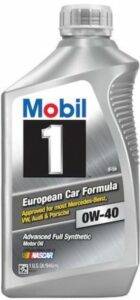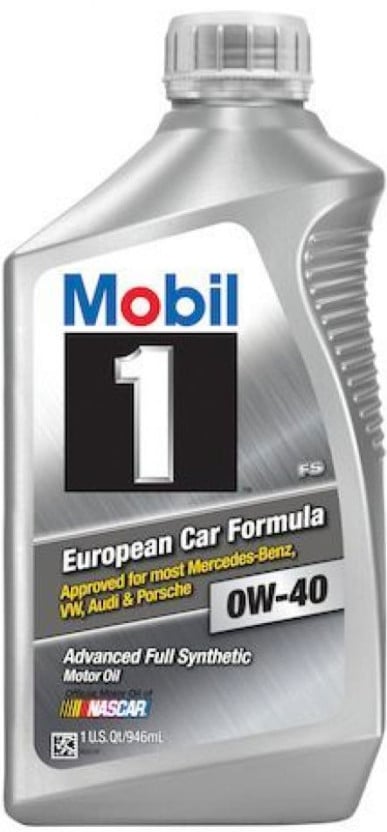 Manufacturer: Mobil 1
Part Number: 120760
Viscosity: 0W-40
Buy on: Amazon
Regardless of your driving conditions, this oil by Mobil 1 has everything needed for optimum performance. It meets both the OEM and industry-approved standards and is great for cleaning out dirty engines.

Given its oil grade of 0W-40, this full-synthetic oil is used by numerous S2000 drivers on the track. This has a lot to do with the fact that it assists fuel economy and reduces engine wear in the long run.
Also, it's perfectly suited for cold weather conditions as it provides engine protection during cold-starts.
Royal Purple High Performance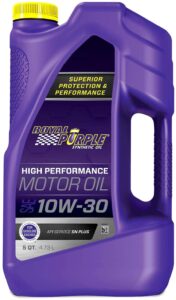 Manufacturer: Royal Purple
Part Number: 51130
Viscosity: 10W-30
Buy on: Amazon
Because this oil has a low coefficient of friction, it optimizes fuel efficiency. Its additive technology minimizes wear and tear of engine internals making it a great option for high-performance S2000s.
You won't have to worry about any rust given its anti-corrosion properties which have a lot to do with its high alkalinity. In addition to this, its anti-wear additive chemistry protects the catalyst from harmful effects that exhaust gases cause.
Royal Purple also ensures that this oil is more compatible with fuels containing ethanol. Combined with some quality S2000 specific spark plugs, it reduces low-speed pre-ignition in supercharged Honda S2000 engines.
Since this oil can easily handle extreme conditions and provides significant protection, you can enjoy extended drain intervals.
Quaker State Synthetic Blend
Manufacturer: Quaker State
Part Number: 550044963
Viscosity: 5W-30
Buy on: Amazon
If you're living in a cold climate, Quaker State's 5W-30 oil will keep your engine running smoothly even on cold starts. It's also a great option for drivers that often take their S2000 on the highway or for long commutes.
The oil's synthetic blend fights engine sludge and deposits while giving your engine rust protection from harmful acids.
This oil works well to maintain its viscosity grade, which gives your engine the best protection. It's proven to be very durable, despite exposure to excessive idling.
Not only will you get good engine protection from corrosion, but you can pick up this oil for a very reasonable price. After looking at all the aspects of this oil, it's easy to say that it provides pretty much everything that most drivers look for in an engine oil.
Castrol GTX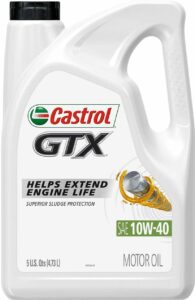 Manufacturer: Castrol
Part Number: 03093
Viscosity: 10W-40
Buy on: Amazon
If you're an S2000 owner who's obsessed with preventing sludge, you'll want to get the Castrol GTX. It's been specifically manufactured to prevent the thick, tar-like substance.
What's more, this oil provides very low friction which will improve your gas mileage in the long run.
It's also got high-quality base oils and anti-wear additives, which work to make your engine durable. Don't be surprised to notice that it also minimizes oil consumption.
With the Castrol GTX, you'll see a noticeable improvement over standard blends on your high mileage S2000.
Red Line High Performance
Manufacturer: Red Line
Part Number: RL11105
Viscosity: 0W-40
Buy on: Amazon | Enjuku Racing
Another popular option among many S2000 owners is Red Line's fully synthetic oil that provides very little friction. Its polyol ester base will help your engine withstand extreme heat.
This oil is known for minimizing engine tear, so you can expect good protection and durability.
Thanks to its high detergency, your S2000 won't need frequent oil changes once you switch to this oil making it the perfect option if you plan to use your S2000 on the track.
What's the Best Motor Oil for Your Honda S2000?
Although weather conditions play an important role in choosing the right oil, it's also important to consider where you'll be driving your S2000 and for what purpose.

In any case, we've listed some of our favorite oils below.
Hot Climates and Competition Use: Motul Sport
This oil is perfect for handling extremely hot weather conditions but doesn't compromise on performance one bit. You'll find that it works really well when you're on the track, where you need all the engine protection you can get.
Regardless of whether you've got a supercharger or a turbocharger on board, this oil will not disappoint.
Cold Climates and Short Drives: Mobil 1 Synthetic
You won't struggle to start your car with this oil even if you reside in the midst of freezing temperatures. It doesn't hurt that this oil also provides great protection in hot climates, as well.
General Daily Driving: Quaker State Synthetic Blend
Designed by Quaker State, this oil has been put to the test in the harshest conditions and has proven to be reliable. If your Honda S2000 is a daily driver, you'll feel right at home with this motor oil.
We'd love to know if you've tried any of the motor oils on our list! Do you have a favorite? Let us know in the comments below.