A rev-happy engine, roaring inline-4 cylinder, and a redline at 9000 rpm. What more could you want from your Honda S2000?
If your answer is more power, then you're reading the right guide.
Once you get a taste of Honda's legendary VTEC, you're only going to want more. It's a tonne of fun to drive anywhere from the race track to twisty mountain roads and even around your neighborhood.
So we're pretty sure that supercharging your roadster must have crossed your mind by now. And as the Honda S2000 celebrates its 20th anniversary, what better time to amp up the power?
Fasten your seatbelts as we take you through the best supercharger kits for the Honda S2000, as well as everything you need to know before you get started.
But first, let's get familiar with the very principle that's going to speed up your S2000— forced induction.
How Forced Induction Works
With great power comes a great need for more air.
Your car's ability to produce more power depends on how much fuel it burns and how fast it can convert this heat to mechanical force. And to burn more fuel, you're obviously going to need more air.
That's where forced induction comes in. As the name suggests, you're literally force-feeding your internal combustion engine more air than it would normally ingest. It's a sure-fire way to instantly produce enough power to get the speed junky in you very excited.
Forced induction can be achieved with the help of both turbochargers and superchargers which are essentially air compressors. What sets them apart is their efficiency, performance and most importantly— how they deliver power.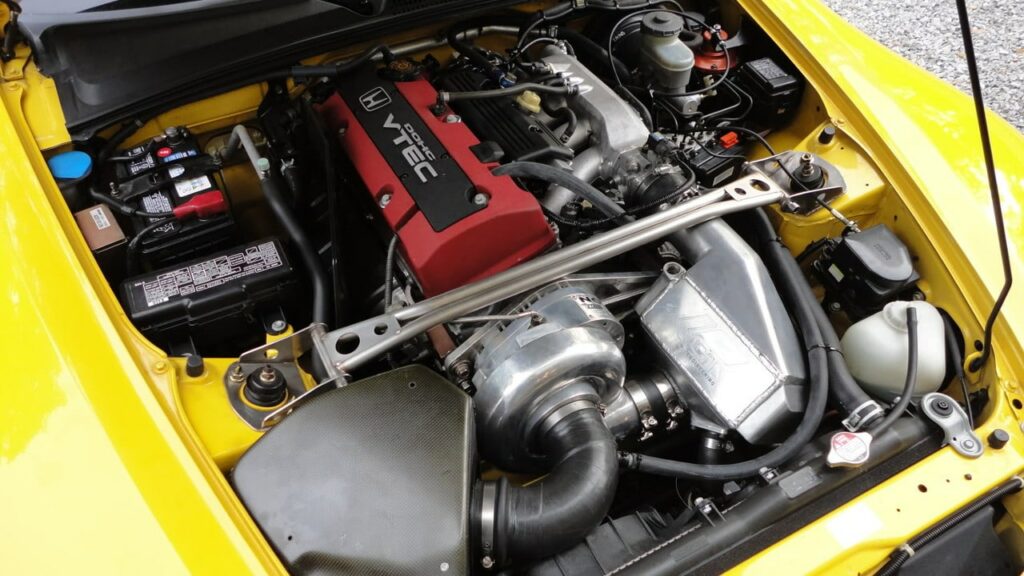 S2000 Supercharger Vs Turbocharger: Which Suits the Honda Better?
Turbochargers and superchargers both help you significantly increase your car's horsepower, it's just that they do it differently.
Turbochargers use your car's exhaust to spool up a turbine, which powers a compressor that draws air into your engine. And since it's turning your exhaust gas into something useful, turbochargers are definitely more efficient — at least in theory.
A supercharger, on the other hand, is connected directly to your engine's crankshaft in order to generate power. It can either be belt-driven or gear-driven but either way, it's the engine that's powering it.
The Clear Winner for the Honda S2000
Given the linear power band and the fact that they retain the same "stock-like" feel of the F20C and F22C, superchargers are a favorite amongst Honda S2000 owners.
Superchargers are also less stressful on your engine and drivetrain. They're more reliable, easier to install and have lower maintenance requirements as well.
Of course, they do make less total power than a turbo but you won't have any lag in power delivery. The boost is instantaneous since the supercharger is directly connected to your engine.
Also, let's not forget how great superchargers sound on a Honda F20C or F22C!
Types of Superchargers
Now that we agree about how awesome superchargers are going to make your Honda S2000, let's get a little familiar with the different kinds.
While they all do the same thing, some are more efficient than others. Especially when it comes to torque delivery.
Roots Superchargers
First up, we have the Roots supercharger systems which are the oldest of the lot. They're usually pretty big and sit nice and snug on top of the engine. But when it comes to efficiency they're not a popular pick.
This is simply because they're too heavy and are going to end up adding a lot of unnecessary weight to your lightweight S2K. Another negative is that their power output isn't linear and smooth but rather sporadic and in choppy bursts.
This gives you a sudden surge in power which is not always predictable and affects comfort for street use.
Twin-Screw Superchargers
Slightly more efficient than the Roots supercharger, the twin-screw system pulls in air through a pair of meshing lobes which fit together like gears. The air is then trapped inside tiny pockets within the housing and even compressed there because of the rotor design.
A twin-supercharger creates more noise than the Roots supercharger which resembles a whine or a whistle. Some people love it, others hate it.
Centrifugal Superchargers
Our favorite of them all? You guessed it!
Centrifugal superchargers are the most common of the three and are way more efficient than its counterparts. They resemble a turbocharger in some ways too.
They boast of a powerful setup consisting of an impeller which works similar to a rotor. This impeller draws in air at high speeds and can reach a staggering 50,000 rpm.
Centrifugal superchargers are better at dealing with heat levels than other superchargers. More than anything else, what really makes them a popular choice is the smooth and consistent torque delivery.
Another important piece of information is that an engine equipped with a centrifugal supercharger will make the most power at its highest rpm. And given the high rev range from your Honda S2000's F20C or F22C, the two fit together rather well.
Do Honda F20C and F22C Supercharger Builds Need Forged Internals?
The more power you add to your car, the more stress it will put on your engine and other parts.
Luckily your Honda S2000 can handle it. Apart from it's strong build, it has forged internals that allows you to considerably increase power without needing any internal engine modifications.
In fact, your stock motor is much stronger than any other OEM Honda out there so it would be a shame not to supercharge it.
Both the F20C and F22C engines can safely handle 400 whp on stock internals with some high quality spark plugs and performance motor oil. To gain anything more than that, we recommend upgrading your engine components.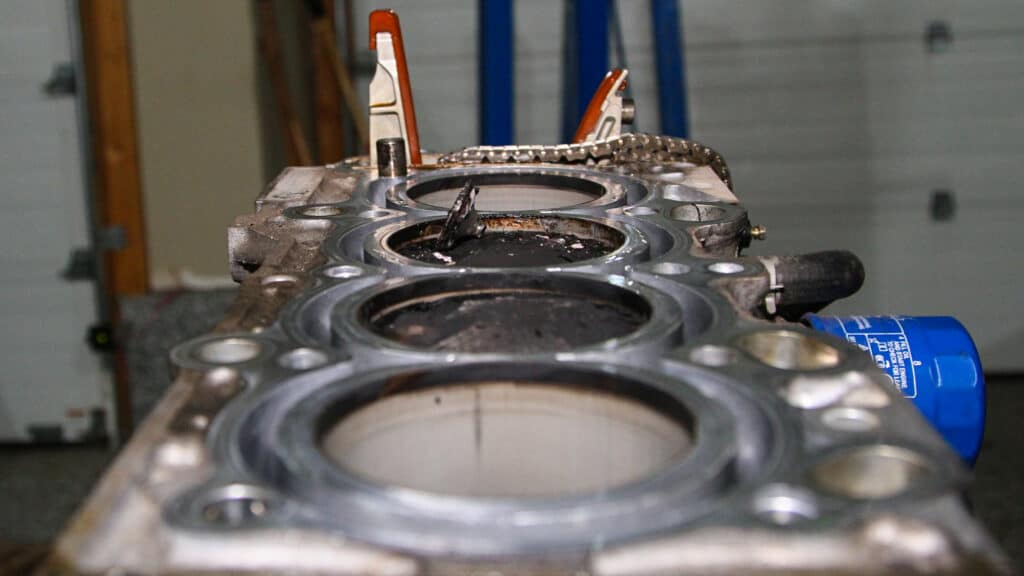 Recommended Supporting Modifications
Before getting your hands on any of the superchargers on our list, there are a couple of supporting mods that you should consider making to your S2K.
With any kind of forced induction system, the first thing you need is a clutch upgrade. An uprated pressure plate and clutch disc will help your S2000 to get the power to the wheels by keeping the clutch from slipping when you are really putting your car under heavy load.
While the OEM headers and exhaust system may serve you well, we recommend at least upgrading to a test pipe or high flow catalytic converter for your S2000 supercharger setup. For more info, read our guide to the best S2000 exhausts.
A few other supporting mods to consider are:
Fuel injectors, fuel pump and rails
Upgraded engine management
Performance S2000 spark plugs
Intercooler and piping
Are S2000 Supercharger Installs Difficult?
The way a supercharger fits on your S2000 depends on the type of blower kit you buy. Most kits bolt on easily while others are a little more complicated.
In comparison to turbochargers, they're easier to install. But while you may be tempted to get your hands dirty, it's best to leave the installation to the pros unless you really know what you're doing.
Most of the top supercharger kits for the S2000 are equipped with a centrifugal setup which is slightly more complicated to install than the Roots setup.
For the best results, make sure your car has been dyno'd or at least street tuned after the installation.
How Much Should I Budget for an S2K Supercharger?
Any form of forced induction is by no means a cheap S2000 performance upgrade. There's a lot more to it than simply purchasing and installing a supercharger kit on your S2K.
When you're budgeting for this upgrade, we recommend that you take into account all the other expenses that come with it. Some of them include:
Labor cost for installation
Shipping cost for the kit (if applicable)
Supporting upgrades
That said, it's best to expect a total cost of $10,000 to $15,000.
Top Honda S2000 Supercharger Kits
A car as popular as the Honda S2000 has a number of kits that promise the increased power performance you're looking for.
But the real reason why these kits made it to the top of our list is that they keep the character of your sporty roadster alive. There's just a lot more power there.
Heavily modified cars can tend to lose their refinement and if you're looking to daily your car, that's a bummer. But with these kits on board, your car still drives like a factory S2000, just quicker.
HKS GT Pro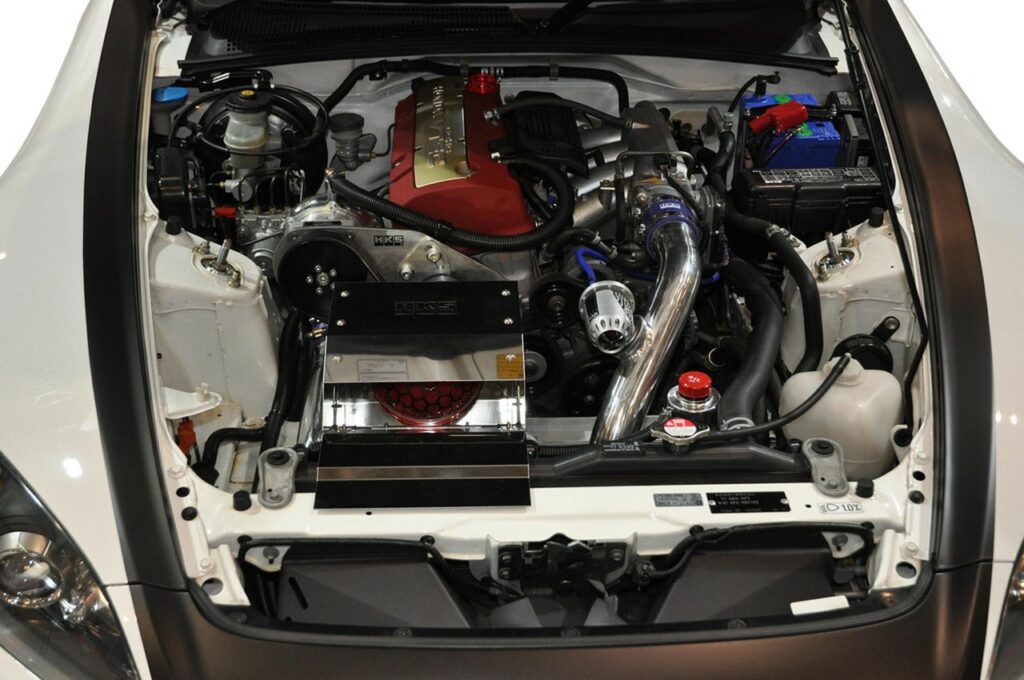 Manufacturer: HKS
Turbine: HKS GTS7040
Type: Centrifugal
Suits: AP1 and AP2
Buy On: Amazon
A solid kit by HKS, the GT Pro keeps up with the spirit of everything that Honda designed the S2000 to be. With an extra layer of power of course.
Above 4000 rpm, you can feel the smooth surge of torque as you climb up the rev range. It's a great buy if you're not big on power goals but care more about consistency. It's got a clean setup that's reliable and low in maintenance.
It fits in seamlessly with the way your Honda S2000 drove out of the factory, to the point you probably won't even realize you've got a kit on board. Except for the fact that you'll have a ton of extra power, that is.
And while it may not be the most powerful S2000 supercharger out there, it still makes for a mean daily driver. Perfect for those looking to have some fun driving around town and occasionally hitting the track.
The torque delivery is smooth and driving your S2000 is a breeze. A great choice for those who want to experience a bit of boost without things getting too crazy.
It's important to know that the kit does not include an engine management system but you can find a few optional systems based on the year of your S2000. If you have a 2000-2005 model, check out the AEM EMS Series 2. For 2006+ models, HKS recommends the Hondata Flashpro.
If you aren't seeking massive power but are hunting for a well-rounded kit, you'll definitely enjoy the HKS GT Pro.
Kraftwerks
Manufacturer: Kraftwerks
Turbine: Rotrex C38-81
Type: Centrifugal
Suits: AP1 and AP2
Buy On: Amazon | Enjuku Racing
If it's more power you're looking for, then this kit by Kraftwerks will do the trick. It's an absolute treat to drive and you probably wouldn't expect this much of a boost from a supercharger but this kit surely delivers.
Kraftwerks improved upon their original S2000 kit and you can't ignore how much better the upgraded setup is. It features a bigger Rotrex C38-81 supercharger, improved intercooler, and a better design that compliments all the components.
It's this bigger supercharger that gives the kit its powerful boost, all throughout the rev range and not just at its peak. With the kit just by itself, expect to make around 420 whp. This will naturally see an increase if you tweak your setup with upgraded internals.
Yet another supercharger system with easy installation, the Kraftwerks kit bolts on without much tinkering around. Fuel injectors, a high flow fuel pump, intercooler, and an oil cooler are all included.
The kit is great for all-round performance and can handle frequent track visits, as well as daily and spirited street driving.
Once you get used to driving with it, it's all very predictable & easy to modulate.
Science of Speed (Vortech)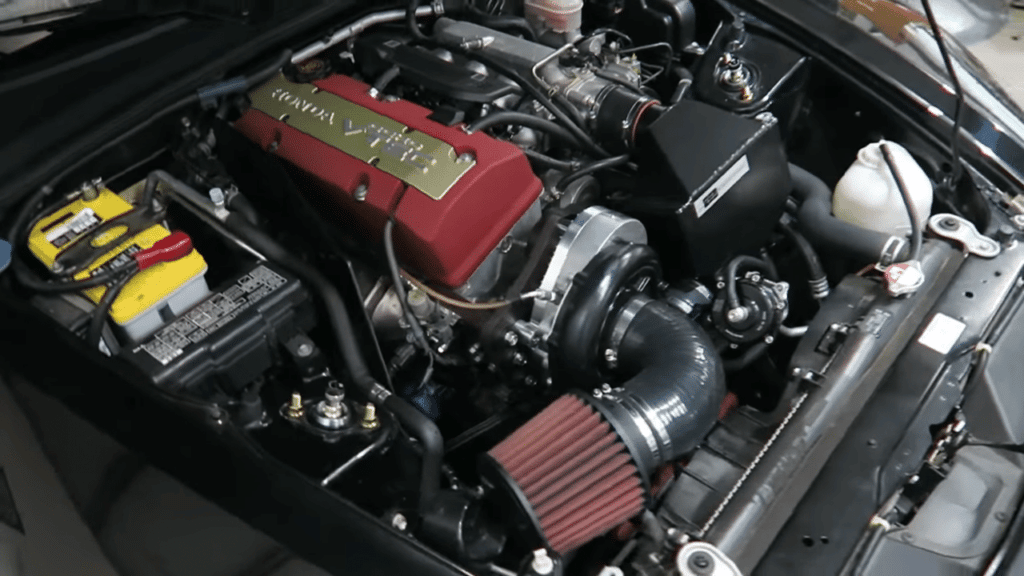 Manufacturer: Science of Speed
Turbine: Vortech Paxton Novi 1220 | 1200
Type: Centrifugal
Suits: AP1 and AP2
Your search for the best Honda S2000 supercharger will inevitably lead you to the Stage 2 kit by Science of Speed. And there are a number of reasons why.
The good folks at Science Of Speed crafted a kit that is more refined, durable and a bit less complicated than other supercharger kits.
Apart from this, the kit is well thought out and all the components are positioned in a way that makes them easily accessible within your engine bay. This is incredibly handy when it comes to servicing your car in the future.
For 2000-2005 models, the kit comes equipped with AEM Series 2 engine management system, and a Walbro 255 LPH high-pressure fuel pump. As for the 2006+ model, you get a K-Tuner Flash along with high fuel pressure regulators. The kit also includes fuel injectors for both the AP1 and AP2 versions.
As for its power potential, the SoS kit easily churns out over 500 whp. Depending on your power demands you can opt for Vortech Paxton NOVI 1220 or 1200 superchargers, but we definitely recommend upgrading to the latter for the added boost.
Another noteworthy thing about the NOVI 1220 is that it can be used as a direct replacement for the famous Vortech V2 kits which were later discontinued.
The keen attention to detail, power-packed performance, and stellar customer service make it a favorite amongst many S2000 owners and rightly so. Be it on the track or the streets, this kit won't disappoint.
For many, Science of Speed's customer service is reason alone to go with this kit. From sourcing replacement parts or choosing the right supporting upgrades, they're always happy to help.
TTS Race Kit
Manufacturer: TTS Performance
Turbine: Rotrex C38-81
Type: Centrifugal
Suits: AP1 and AP2
Looking for a supercharger to transform your lap times? Then we have just the right kit for you.
TTS designed this kit for the track but that doesn't mean they compromised one bit on reliability. They have some different fitment options, one of which is the bottom mount kit, where the supercharger will replace your AC or require it to be relocated.
You certainly won't feel the sudden spiking or surging as with other forced induction systems since the torque delivery is smooth enough for you to forget you have a kit installed.
With up to 500 consistent whp, TTS delivers the boost you've been searching for and perfectly compliments S2Ks built for track days. Similar to Kraftwerks, the TTS kit also features a Rotrex C38 supercharger which makes it a blast to drive.
In addition to being quieter, the Rotrex supercharger operates much cooler than other superchargers.
You will, however, need an upgraded engine management system depending on which generation of Honda S2000 you own. For the AP1, pair it with an AEM EMS Series 2 and Hondata Flashpro for the AP2.
More importantly, this kit is only available for Right Hand Drive cars, so if you're in North America or somewhere else with a Left Hand Drive S2K, their Supersport kits will be a better option for you.
Best Supercharger for Your S2000
A car as reliable as the Honda S2000 demands a supercharger that matches it in every way.
So when it comes to picking the best supercharger kit, it's hard to ignore the setup that fits so perfectly you'd think Honda designed it themselves.
Science of Speed
From its easy installation to the overall performance and longevity, Science of Speed's Stage 2 kit is winning our hearts (and our money).
It is hands down our favorite kit for the S2000 when it comes to reliability, performance and, you guessed it – speed.
It's a complete kit that includes almost all of the important components needed for your setup.
Planning to supercharge your Honda S2000? Have questions? Ask us in the comments below!