Over the years, Toyota has made some of the most coveted drift and tuner cars of all time.
From the plucky MR2 to the anime superstar AE86, this storied automaker is home to a massive subset of everyone's favorite JDM legends.
Thanks to Toyota's legendary status in the JDM world, virtually all of their cars have been used as platforms for some type of custom build at some point.
That said, there is one type of build that arguably towers above the rest when talking about Toyota — drifting. In this article, we'll discuss some of our favorite Toyota drift cars.
Why Are Toyotas So Popular for Drifting?
There's a multitude of reasons why we see so many old Toyota drift cars. A lot of the most iconic Toyota models from the 80s, 90s, and 2000s were all RWD; obviously, this is one of the key attributes of a drift build.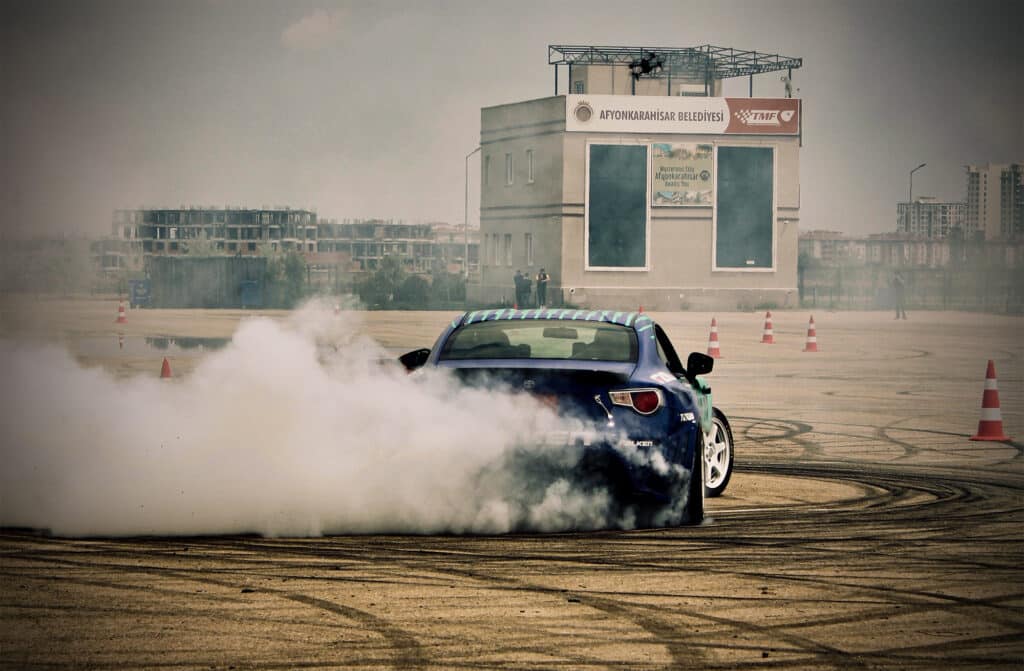 Another reason why some Toyotas are such popular drift cars is the immense aftermarket support, particularly when it comes to the powertrain.
A major chunk of the most popular Toyotas drift builds come from the 90s, and a lot of them use extremely durable powertrains, which means endless opportunities for additional horsepower.
Not to mention, Toyotas are also known for being overengineered and having truly impressive durability, which is crucial if you plan to put the drivetrain through hell and back.
The Best Toyota Drift Cars
In this list, we've included a mix of some of the more popular Toyota drift cars and a few underrated models that aren't typically the first choice for most enthusiasts.
Barring the GR86, every other car on this list is out of production, but you can find low-mileage examples on the used market if you know where to look.
Besides, aftermarket support for each of these is pretty decent, so you'll have plenty of upgrade options to choose from. With all that out of the way, let's jump right into the list.
Z30 Soarer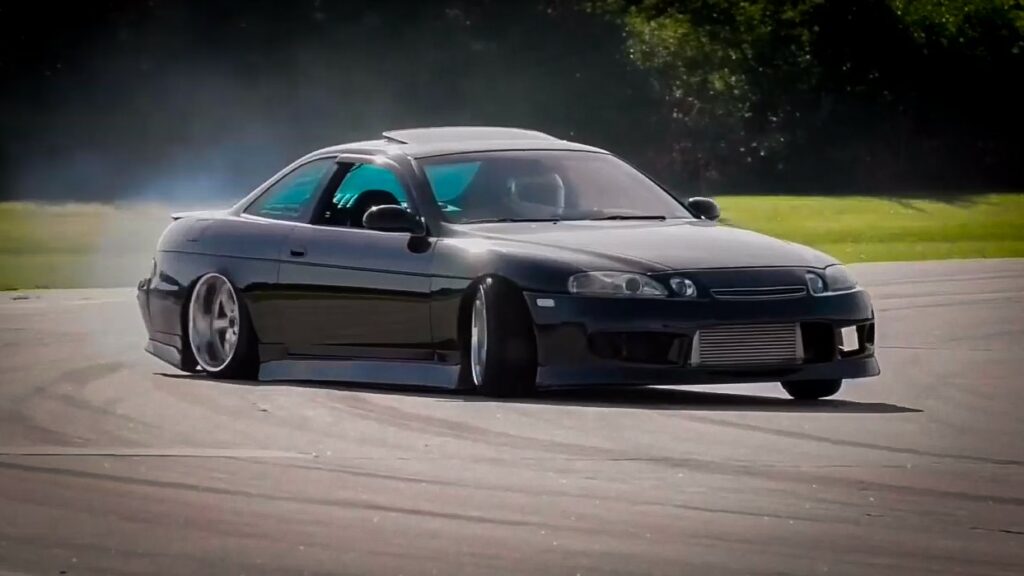 Production years: 1991 to 2000
Body style: 2-door coupe
Powertrain layout: Longitudinal front-engine, RWD
Engine: 2.5L 1JZ-GTE inline-6
Power: 276 hp
Torque: 268 lb-ft to 279 lb-ft
Transmission: 5-speed manual
Weight: 3,395 lbs to 3,814 lbs
Length: 191.3″ to 192.5″
Suspension: Double-wishbone front and rear
A lot of people have forgotten about the Toyota Soarer drift car. It's an underrated coupe that would eventually become known as the Lexus SC in the West.
The Soarer was Toyota's idea of a grand touring coupe, and in some ways, you could consider it a fancier Supra, since the two share the same platform and have several interchangeable parts.
Both the 1JZ and 2JZ were offered in this car, along with the 1UZ-FE V8. Aftermarket support is surprisingly good, and with its excellent RWD platform, it's easy to see why the Soarer is so popular among drifters.
Even though you might have to import one, it won't cost an arm and a leg, and you can bet that the Toyota Soarer will make an excellent drift car.
MK3 Supra A70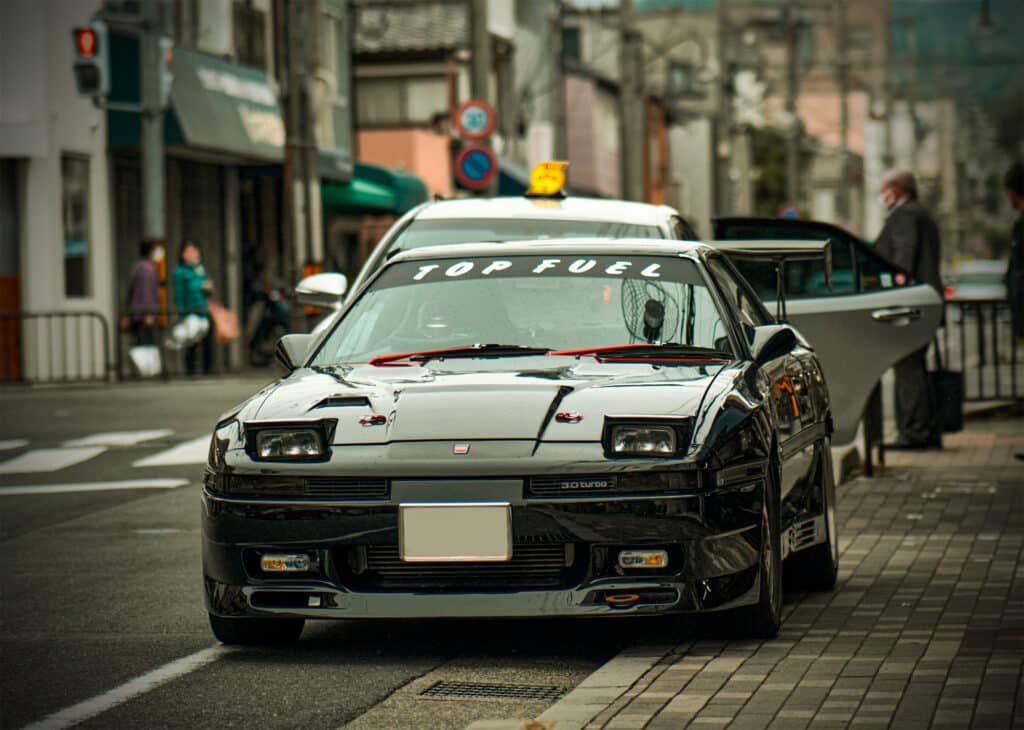 Production years: 1986-1993
Body style: 2-door liftback
Powertrain layout: Longitudinal front-engine, RWD
Engine: 3.0L 7M-GE, 7M-GTE l6
Power: 200 hp to 276 hp
Torque: 196 lb-ft to 264 lb-ft
Transmission: 5-speed manual
Weight: 3,219 lbs to 3,792 lbs
Length: 181.9″
Suspension: Double-wishbone front and rear
As we all know by now, the Mk4 Supra is out of reach for pretty much everyone, as they're now worth more than you can afford.
Following the Mk4's astronomical rise in value, some fans of the 2JZ have resorted to flocking to other Toyota models that also use that powertrain.
The others, meanwhile, have gone to the Mk3 Supra, which is not a bad thing at all, since the Mk3 Supra has plenty to offer. The 1JZ-GTE, a precursor to the ubiquitous 2JZ, is just as durable and has excellent aftermarket support.
That would explain why most cars with 1JZ engines make for an excellent platform to build on.
The A70 Supra's RWD platform and excellent suspension setup make it ripe for drift builds.
Mk3s are also still pretty affordable on the used market, and their boxier 80s styling is arguably cooler than the Mk4 Supra's completely devoid-of-right-angles look.
ZN6 86, ZN8 GR86
Production years: 2012-present
Body style: 2-door coupe
Powertrain layout: Longitudinal front-engine, RWD
Engine: 2.0L 4U-GSE H4, 2.4L FA24D H4
Power: 197 hp to 232 hp
Torque: 151 lb-ft to 184 lb-ft
Transmission: 6-speed manual or automatic
Weight: 2,758 lbs to 2,806 lbs
Length: 166.7″
Suspension: MacPherson struts front, double-wishbone rear
The 86's formula is, very simple; a boxer-4 under the hood, rear-wheel drive, a standard manual transmission, and a standard limited-slip differential. The GR86 also follows the same formula, but modernizes it further.
The GR86 and 86 are among the best first cars for enthusiasts looking to get into drifting. Be warned, however, that these cars aren't cheap to build.
They're truly brilliant to drive, they can take a beating when it comes to mods of any kind, and they're practically born to get the tail out and maintain long, swooping drifts.
Aristo S160
Production years: 1997 to 2005
Body style: 4-door sedan
Powertrain layout: Longitudinal front-engine, RWD
Engine: 3.0L 2JZ inline 6, 4.0-liter 1UZ V8, 4.3-liter 3UZ V8
Power: 225 hp to 276 hp
Torque: 220 lb-ft to 308 lb-ft
Transmission: 5-speed automatic
Weight: 3,703 lbs
Length: 189.2″
Suspension: Double-wishbone front, multi-link rear
If you want your drift car to come with an added dose of luxury, the S160 Toyota Aristo is a pretty good bet. Despite the rather exotic-sounding name, no need to worry, as this car was indeed available in the West as the Lexus GS.
This was the 2nd generation of the GS, and it had a surprising focus on performance, with a stock 0-60 time of 5.7 seconds.
The powertrain lineup was also excellent, especially the 2JZ and 1UZ which are easily among the most reliable Toyota engines ever made.
Aftermarket support is plentiful too; there are even some body kits and drivetrain upgrades available.
Most S160 Aristo owners will typically choose to manual-swap this car to turn it into a proper drift missle. However, if that's too much of an undertaking, you can skip it entirely and still be able to drift.
By locking the stock automatic in 2nd gear, you'll be able to kick the tail-end out surprisingly easily, especially if you've got a V8 under the hood. Used Aristos and GSes are also very cheap on the used market.
Crown S150
Production years: 1995 to 2001
Body style: 4-door sedan
Powertrain layout: Longitudinal front-engine, RWD
Engine: 2.0L 1G-FE l6, 2.5L 1JZ-GE l6, 3.0L 2JZ-GE l6
Power: 135 hp to 276 hp
Torque: 130 lb-ft to 216 lb-ft
Transmission: 5-speed manual, 4-speed automatic, 5-speed automatic
Weight: 3,197 lbs
Length: 184.6″ to 189.8″
Suspension: Double wishbones front and rear
We all know about the JZX100 Chaser as being the go-to old Toyota sedan for drift builds, but another popular choice among drifters is the Crown.
There have been numerous S150 Toyota Crown drift cars over the years, and it's easy to see why. It's powered at the rear wheels, has a long wheelbase just like the Cressida, and was the last Crown to receive a manual gearbox.
The 11th-generation S170 Crown is equally popular, but you'll have to dump a lot of money to turn it into a balanced drift machine. Maybe a JZ-swap mated to an R154 or CD transmission.
Being a JZ-powered car, you can still modify it to oblivion with virtually no problems. You will, however, have to import one, and you'll have to settle for the earlier model years, as it's a little too new.
Final Thoughts
There's a multitude of different ways you can go for a drift build, especially when it comes to the make and model.
To this day, Toyota remains a favorite for a lot of drifters, and there are good reasons why. Durable powertrains, ease of modifying, and affordability are key factors.
Some of them have to be imported, but you can get your hands on a JZ-powered Toyota or Lexus vehicle for very little money, and it won't take a lot to turn it into a seriously capable drift car.
If you're looking at some type of Toyota as a canvas for your next drift builds, one of our top picks should be on your shortlist.
Which is the ultimate Toyota drift car of all time according to you? Let us know by leaving a comment below!
If you liked this article, don't forget to share it with a friend! We appreciate your support.