The general consensus about Toyota among regular car buyers is that they make boring but reliable engines.
On the flipside, JDM enthusiasts will go on a rant about the now-legendary 2JZ that famously powered the Toyota Supra.

Owing to the 2JZ, its little brother, the Toyota 1JZ engine is often overshadowed. That said, it can certainly hold its own and can be modified to pack a serious punch.
The 1JZ inline-6 unit has a 2.5-liter displacement and was manufactured in both naturally aspirated and turbocharged configurations. Over the years, Toyota produced quite a few cars with a 1JZ engine.
There's something for everyone, whether you're looking for a track tool or a fun daily driver. In this article, we'll discuss some of the best cars with a 1JZ engine.
Toyota 1JZ Specs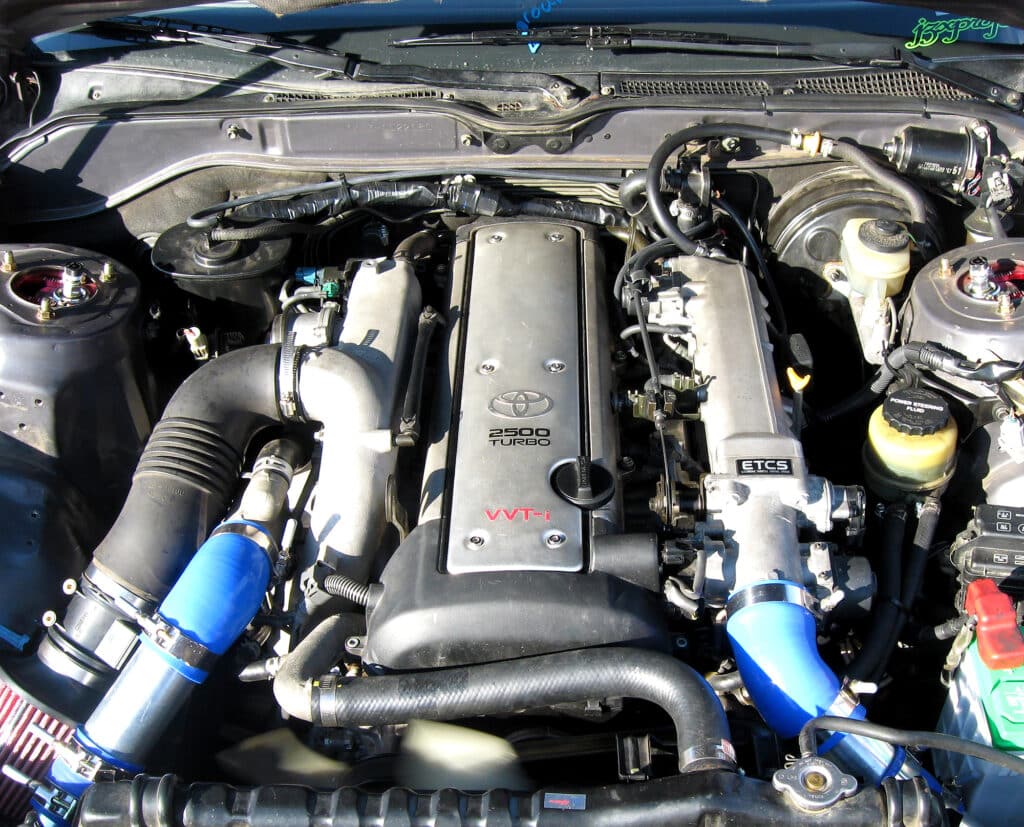 Engine code: 1JZ-GE, 1JZ-FSE, 1JZ-GTE
Layout: Inline-6
Displacement: 2.5L (2,492 cc, 152.1 cu in)
Fuel system: Electronic fuel injection, batch injection and direct injection (FSE only)
Cylinder bore: 86 mm (3.39″)
Piston stroke: 71.5 mm (2.81″)
Compression ratio: 8.5:1 – 10:1
Power: 170 hp – 276 hp
Torque: 173 lb-ft – 280 lbf-ft
Firing order: 1-5-3-6-2-4
Whether naturally aspirated or twin-turbocharged, all 1JZ units consist of a cast iron cylinder block and a 24-valve aluminum cylinder head.
The 1JZ-GE is the most basic version. It produces 170 hp and 173 lb-ft of torque, which went up to 200 hp and 185 lb-ft after receiving VVT-i variable valve timing in 1995.
Then there's the 1JZ-FSE, a little-known version that was introduced in 2000, that featured direct injection and a different cylinder head than the one found on the 1JZ-GE.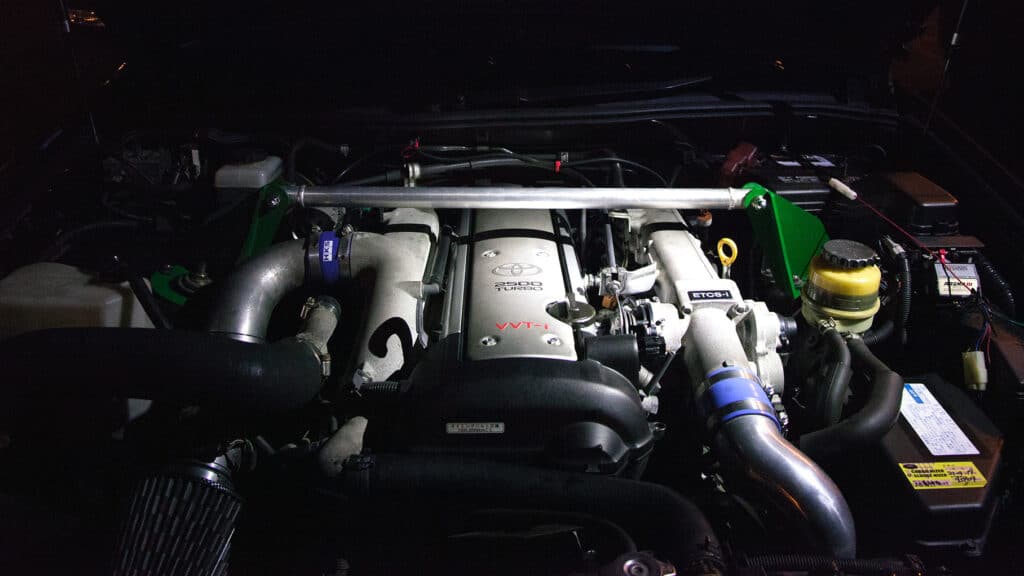 The 1JZ-FSE was supposed to be the more environmentally friendly version, with lower emissions and fuel consumption, but without sacrificing power. It produces 200 hp and 184 lb-ft.
Finally, we have the version real enthusiasts want to get their hands on, and this is the engine that will be the main focus of this article as well: The twin-turbocharged 1JZ-GTE.
This version was introduced in 1990 and stayed in production until 2007. It produced a healthy 276 hp and 268 lb-ft from the get-go, and saw updates over the years, such as Toyota's BEAMS architecture being introduced in 1996.
Officially, power remained the same, and the torque increased to 280 lb-ft, but it can handle a lot more than that.
Best Cars Featuring the Toyota 1JZ Engine
Sadly, Toyota never made any US market cars with 1JZ engines, but since this engine has been around for a long time, many of the JDM cars that had one are now eligible to be imported to the States.
If you're wondering what cars come with a 1JZ and why we like them, here's a roundup list that will answer your question.
Toyota Mark II X80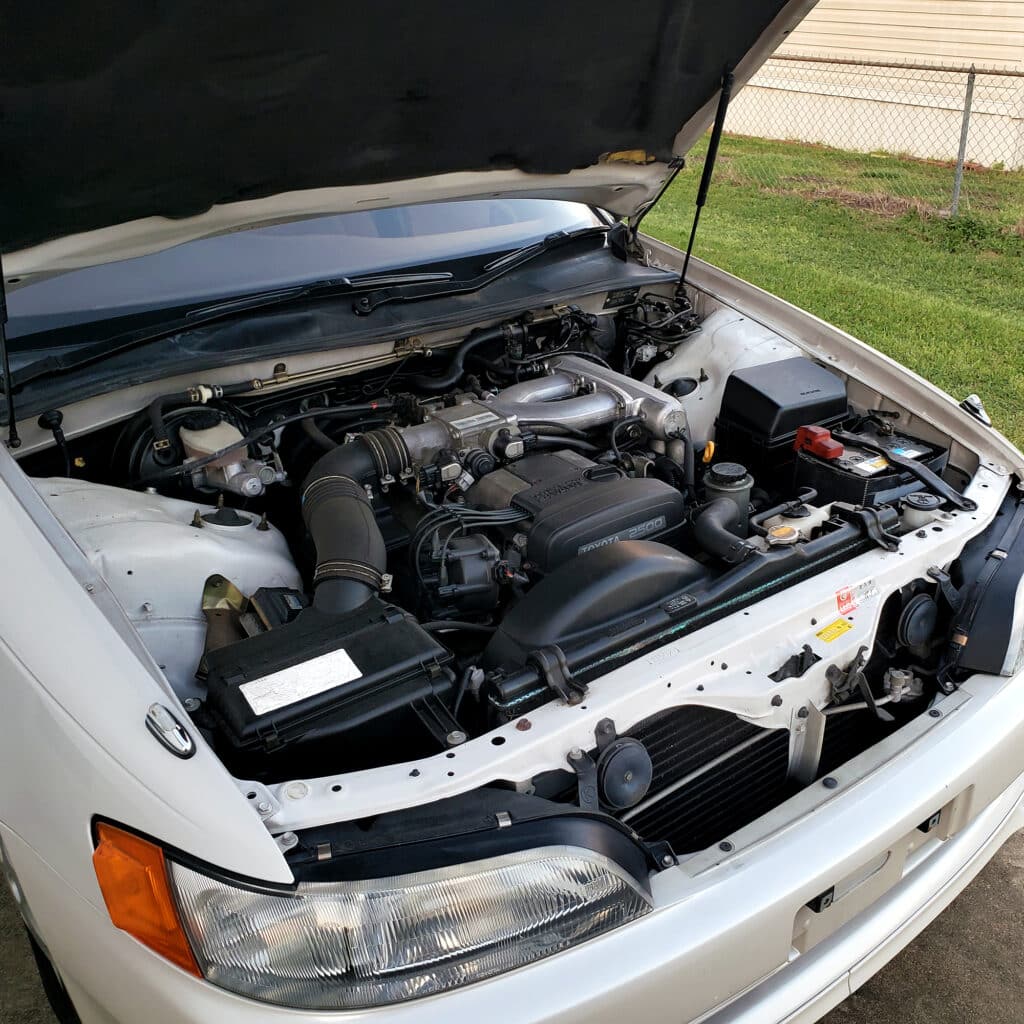 Toyota introduced the Mark II luxury car in 1968, and it remained in production until 2007 (the sedan was discontinued in 2004).
The Mark II was available with the 1JZ engine starting with the 6th generation in 1990, and it remained in the engine lineup until the end of the 9th generation in 2007.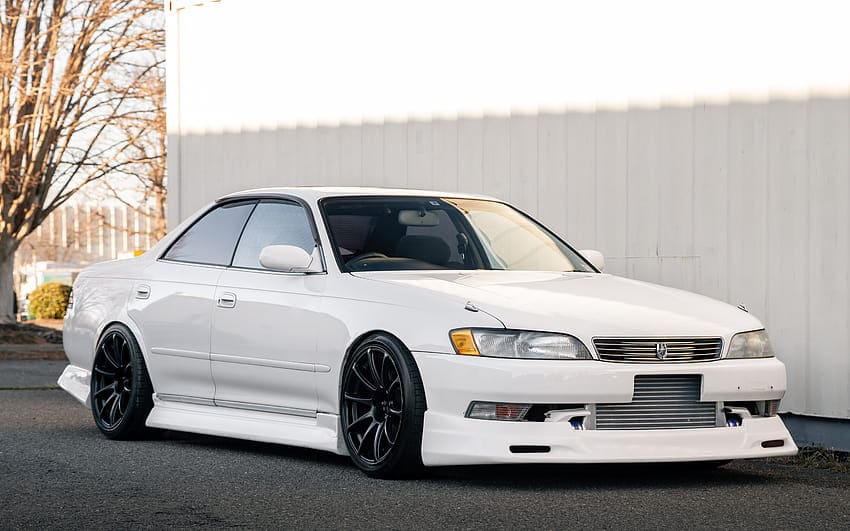 The 7th and 8th generations, also referred to as the X90 and X100, respectively, are arguably the best-looking ones and the versions that are the most popular with enthusiasts.
Toyota Chaser X90/X100
The Toyota Chaser was available from 1977 to 2001, and was built on the same X-platform as the aforementioned Mark II.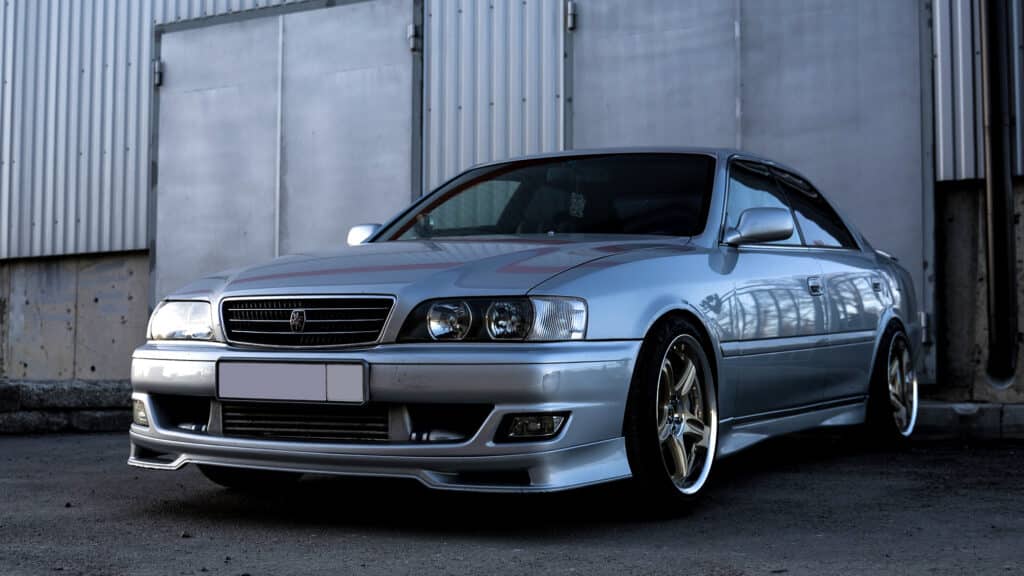 The Chaser received the 1JZ engine in August 1990, halfway through the 4th generation's life.
The 5th and 6th generations are the best-looking ones and easily the most popular among gearheads.
The Toyota Chaser is a great car to modify, both for drifting and for VIP-style builds, and with the right mods, it can leave some serious machines in its dust.
Toyota Soarer 2.5 GT-T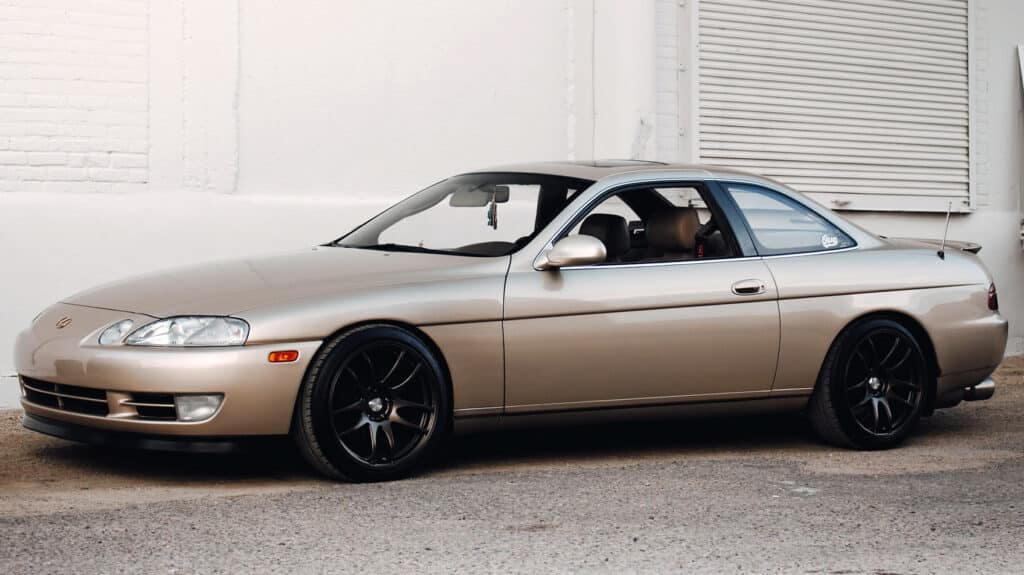 Toyota's luxury GT coupe, the Soarer, was produced from 1981 to 2005, but the 3rd generation they made between 1991 and 2000 is the one you want, as it's one of the coolest cars with a 1JZ-GTE.
Although this generation was available with the 2JZ engine, you could only have that in combination with an automatic transmission.
The 1JZ-GTE-powered version, on the other hand, came with a 5-speed manual and a Torsen torque-sensing limited slip differential, making it the obvious choice for driving enthusiasts.
Toyota Supra MK III 2.5 Twin Turbo R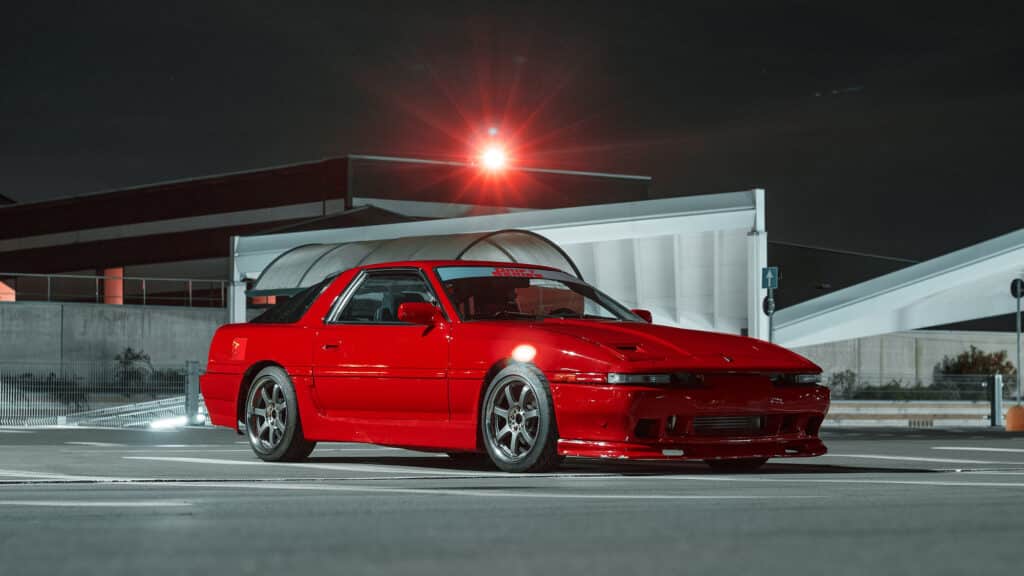 The 3rd generation Supra first saw the light of day in 1986, and it was no longer just a fancy Celica trim level.
In 1990, Toyota introduced the JZA70 version with the 1JZ-GTE engine, and there was the really special 2.5 Twin Turbo R model, better known as the JZA70-R.

The 2.5 Twin Turbo R features a plethora of upgrades over the regular Supra, including the Tein/Bilstein suspension, lighter sway bars, Torsen diff, larger intercooler, Momo steering wheel and gear knob; and Recaro seats.
At the time, the JZA70-R was the lightest, fastest, and most powerful Supra ever made.
Toyota Crown Athlete V S170
The Toyota Crown has been in production since 1955, when it was sold as the Toyopet Crown, and it's currently in its 16th generation.
While the 10th generation did receive the naturally aspirated 1JZ-GE, the 11th generation featured the twin-turbocharged 1JZ-GTE unit, so that's the one to go for.
The Crown version with this engine was known as the Athlete V, and was offered as both a sedan and a wagon, however, the wagon was discontinued in 2003.
Unfortunately, the Crown Athlete V was only available with an automatic transmission, but it's still a great car if you just want to cruise in style.
Best Cars to 1JZ Swap
There are plenty of cool cars to swap a 1JZ into to make them even cooler, whether you want to stay true to the brand and stick with Toyota models, or swap it into an RWD car from a different brand.
If you're on a budget, choosing 1JZ vs 2JZ will usually cost less, but it can still be modified to develop 700+ whp while remaining relatively reliable.
The Toyota Altezza/Lexus IS should be at the top of the list of the best cars to 1JZ swap.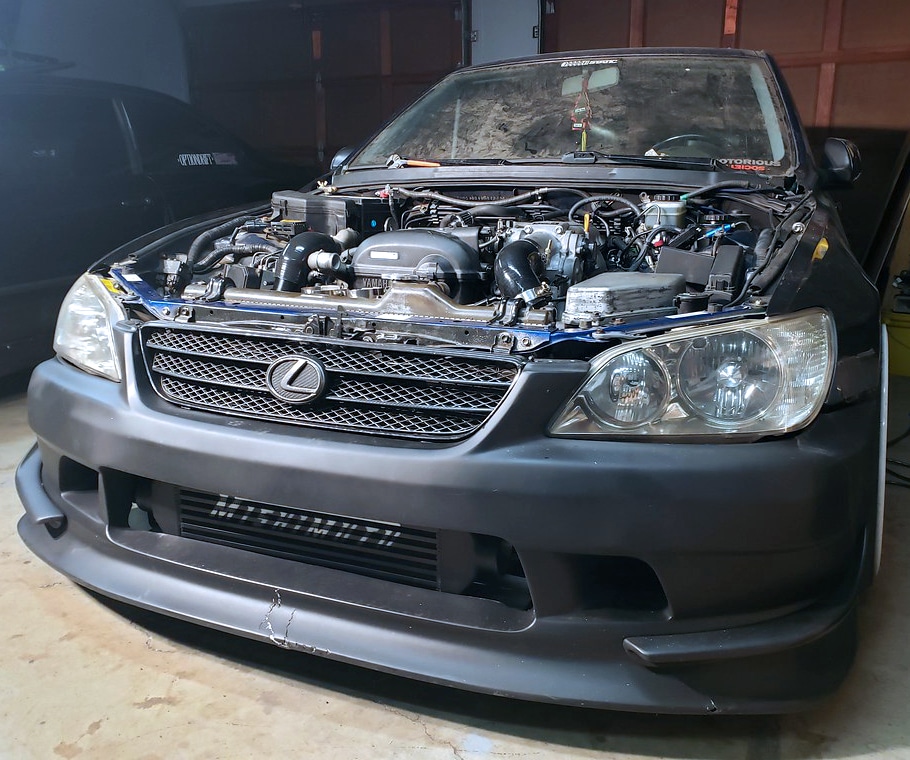 It was sold with other inline-6 engines, such as the naturally aspirated 2JZ, so it shouldn't require too much work to make the 1JZ-GTE fit.
Those who want an old classic to swap a 1JZ engine into should check out the old Toyota Cressida from the 1970s.
If you need something a bit more practical, perhaps an old Toyota Hilux or a Tacoma would fit the bill.
It's also possible to swap a 1JZ unit into other car brands, as long as it's a rear-wheel drive platform, to begin with.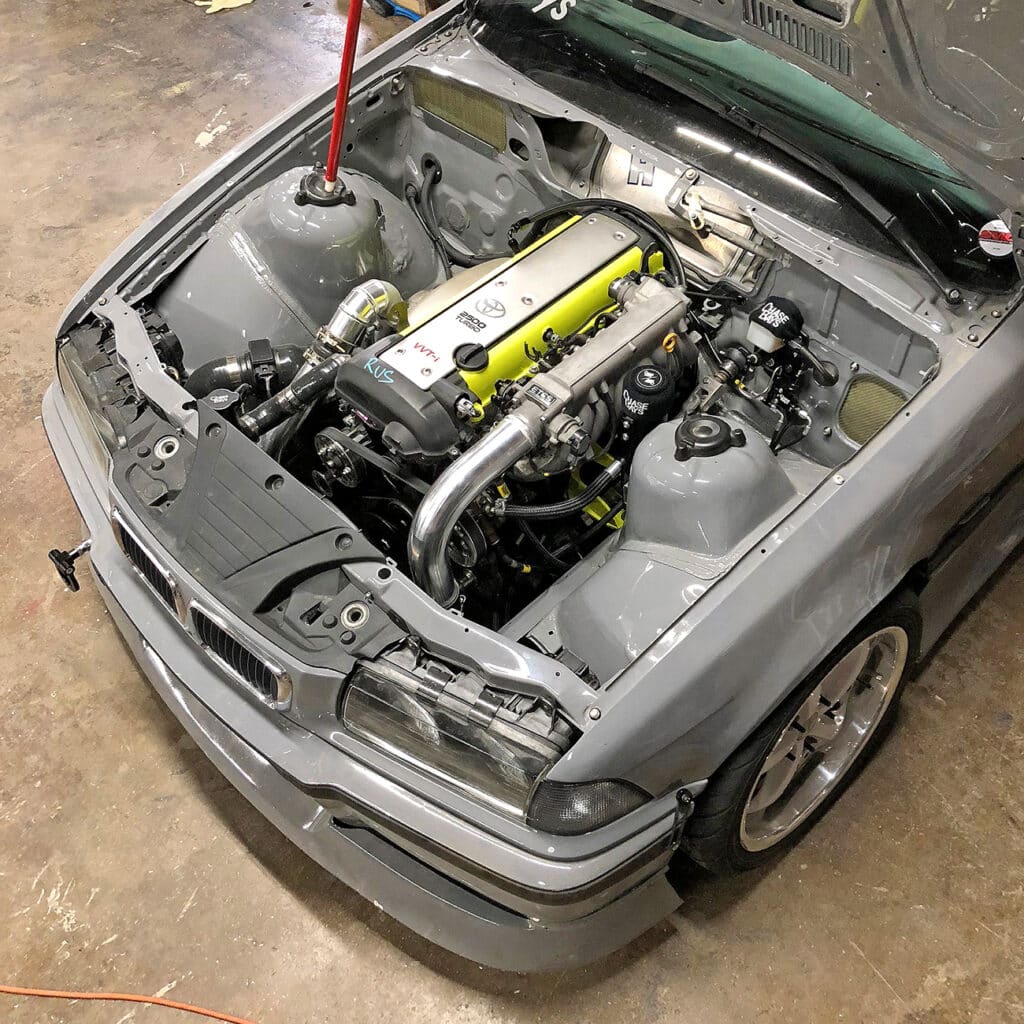 BMW's E30, E36, and E46 models would be well-suited for such a project, especially if it's a drift car. But if you want something really fun, consider a 1JZ Miata engine swap.
At the end of the day, your imagination is the only limit when it comes to cars to swap a 1JZ engine into.
Concluding Thoughts
Whether you buy a Toyota that comes with a 1JZ-GE or GTE from the factory, or you swap the engine into your project car, rest assured that the motor will keep on giving, especially if you stay on top of your maintenance routine.
Toyota engines are known to be bulletproof and over-engineered to a point where they can take a lot more abuse than they were designed for. This is true for most engines in their stable, especially the 1JZ.
What are your favorite 1JZ-engine cars? Let us know by leaving a comment below!
If you find this article useful, consider sharing it with your friends on Reddit and Facebook. We appreciate your support!
Feature Image: MX83 Cressida with a JZX100 front-end swap, by Farrell Small, CC BY 2.0