Toyota has positioned itself as a brand that is synonymous with reliability. This certainly wasn't a fluke; for decades, Toyota has been known for making virtually bulletproof cars that would run forever.
Sure, there have been some issues, but as far as engines are concerned, it's really hard, if not impossible, to find a downright bad Toyota engine.
You may wonder, "Why are Toyotas so reliable?", it's because every component has been extensively engineered, tested, and scrutinized to guarantee that the fully assembled car will live up to the brand's reputation.
Partly due to this legendary reliability, many will have you believe that Toyota only makes boring cars, but nothing could be further from the truth.
Toyota is one of the few automakers known for building exceptionally fun daily driver cars for enthusiasts these days, and they've built lots of exciting performance cars over the years.
In fact, some of their high-performance engines are so good, they deserve to be in the spotlight. In this article, we'll discuss some of the best Toyota engines ever made.
Toyota 3S-GTE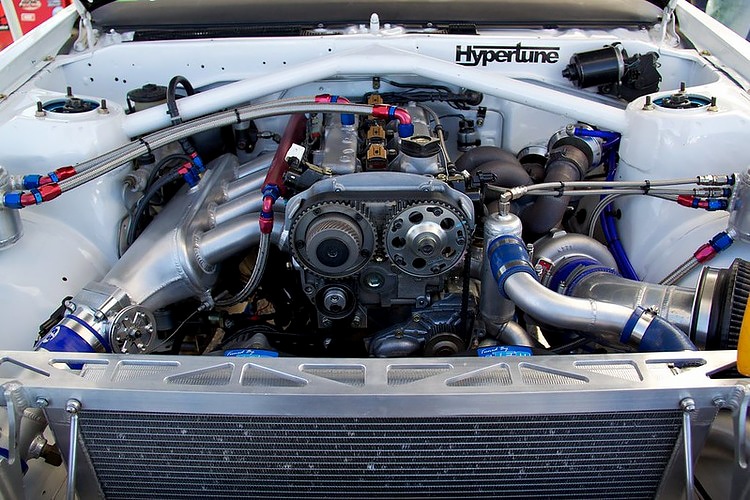 Engine code: 3S-GTE
Layout: Inline-4, DOHC
Displacement: 2.0L (1,998 cc)
Fuel system: Electronic fuel injection
Cylinder bore: 86 mm
Piston stroke: 86 mm
Compression ratio: 8.5:1-9.0:1
Power: 182-256 hp
Torque: 184-239 lb-ft
Firing order: 1-3-4-2
Toyota's S-Series engines are part of the rock-solid foundation upon which the brand has built its reputation.
The 4-cylinder S-Series has had an impressive run, it saw continuous production from 1980 to 2007, and while there are countless variations, we'll focus on the most interesting one: The 3S-GTE.
Toyota's turbocharged 3S-GTE engines were first introduced in 1986 and like all 3S engines, it has a 2-liter displacement and features a cast-iron block with an aluminum head.
While the naturally aspirated 3S engines can be found in both performance models and everyday cars, 3S-GTE engines were exclusively used in some of Toyota's performance models of the time.
3S-GTE Powered Cars
The 3S-GTE was built on a naturally aspirated 3S-GE platform. When developing the 3S-GTE, Toyota added under-piston oil squirters and reduced the compression of the 3S-GE in order to fit a turbocharger.
The 3S-GTE engine can be found in:
1986-1989 Celica ST165
1990-1993 Celica ST185
1994-1999 Celica ST205
1997-2001 Caldina ST215, and
2002-2007 Caldina ST246
The Toyota 3S-GTE engine was updated throughout 5 generations during its life span, and delivered between 182 hp and 256 hp, as well as 184 lb-ft to 239 lb-ft of torque, depending on the version and market.
Toyota 3S-GTE Series Reliability
Although a supremely reliable engine series, the 3S-GTE is getting old now, so some problems are bound to rear their ugly head. The most common issues include:
Toyota 2JZ-GTE
Engine code: 2JZ-GTE
Layout: Inline-6, DOHC, 24-valve
Displacement: 3.0L (2,997 cc)
Fuel system: Electronic fuel injection
Cylinder bore: 86 mm
Piston stroke: 86 mm
Compression ratio: 8.5:1
Power: 276 hp to 330 hp
Torque: 320 lb-ft to 333 lb-ft
Firing order: 1-5-3-6-2-4
There's absolutely no doubt that the 2JZ-GTE is the most famous Toyota engine of all time. It was officially in production between 1991 and 2002, but it debuted in the States in 1993.
This turbocharged inline-6 unit has a massive following thanks to the iconic A80 Supra and its appearance in the Fast & Furious movie franchise, and video game series such as Gran Turismo and Forza.
A cast-iron block and aluminum head means the 2JZ-GTE is extremely durable, and being an inline-6, it runs very smoothly. The stock twin-turbo setup offers acceleration that will push passengers into their seats.
Anyone with a modicum of automotive knowledge will tell you that the 2JZ-GTE engine can be modified to produce rather ridiculous amounts of power and low-end torque — unlike its oversquare predecessor.
The 2JZ and 1JZ engines are often pitted together for that exact reason. However, if top-end power is what you're looking for, then you might also want to consider the RB26DETT vs the 2JZ.
2JZ-GTE Production Cars
Of all the JDM cars that were powered by this engine, it was the Toyota Supra that made the 2JZ-GTE famous.
In 1991, before the first JZA80 Supra was even made, the 2JZ-GTE could be found under the hood of the Toyota Aristo, or Lexus GS as it was called outside Japan.
Unfortunately, the Lexus GS never received the turbocharged version of the 2JZ, it was only available in the JDM Aristo (JZS147).
Toyota continued using the 2JZ-GTE in the Aristo for its 2nd-generation (JZS161) as well. Outside of Japan, the only car sold with this powerplant was the Toyota Supra RZ/Turbo JZA80.
In Japan, the engine developed 276 hp and 320 lb-ft of torque (later increased to 333 lb-ft). In other markets, Toyota gave it different turbochargers, camshafts, and bigger injectors, resulting in 320 hp.
Toyota 2JZ-GTE Problems and Reliability
While the 2JZ-GTE engine is, for the most part, very reliable, there are some well-known issues that may occur.
Engines equipped with ceramic turbos are at risk of the impellers crumbling, leading to the pieces getting sucked into the combustion chamber.
The 2JZ-GTE was given a VVT-i system in 1997, but the reliability is questionable, and it's been known to fail before hitting 100,000 miles.
2JZ-GTE engines also suffer from some minor issues, most notably a weak timing belt tensioner bracket and camshaft oil seal leaks.
Toyota 3B Diesel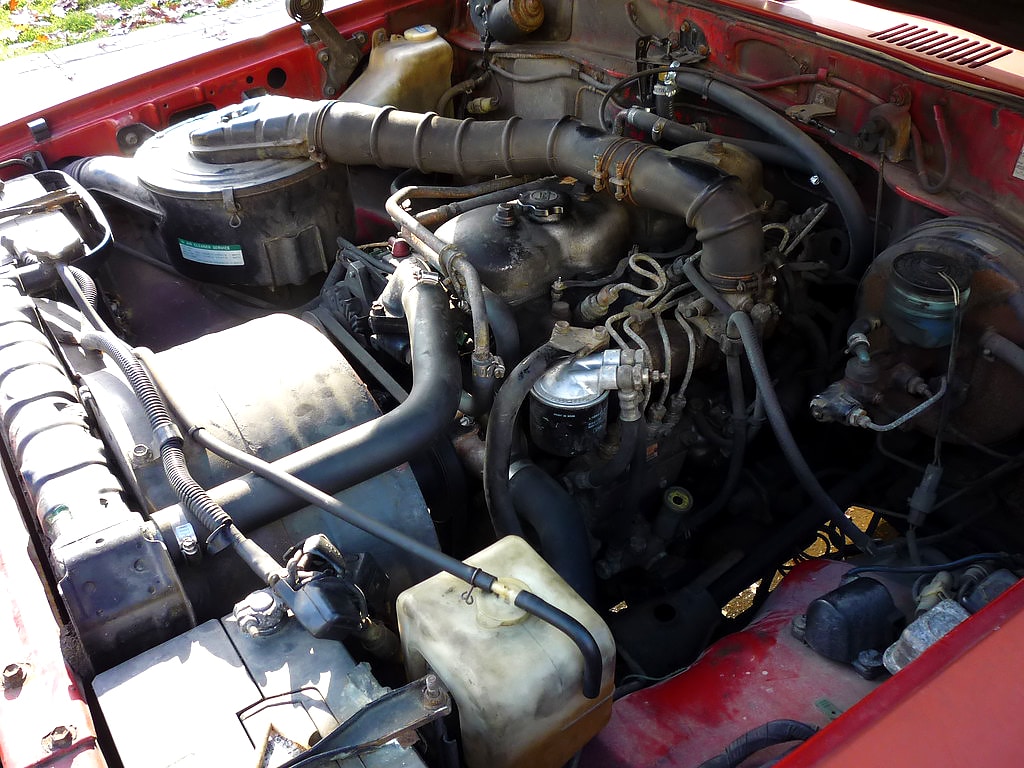 Engine code: 3B
Layout: Inline-4, OHV
Displacement: 3.4L (3,432 cc)
Fuel system: Electronic fuel injection
Cylinder bore: 102 mm
Piston stroke: 105 mm
Compression ratio: 20:1
Power: 95 hp
Torque: 160 lb-ft
Firing order: 1-3-4-2
Unlike the two previous engines, Toyota's 3B diesel unit isn't made for speed and performance.
That's probably why it's, without a doubt, the most reliable Toyota engine. In fact, it may just be the most reliable engine from the Land of the Rising Sun.
The 3B engine is known to last practically forever; 500,000 miles is nothing for this 3.4-liter, 4-cylinder OHV powerplant.
Cars With Toyota's 3B Engine
Toyota built the 3B diesel engine for use in its more utilitarian models, and while it's most famous for powering the Landcruiser 40/60/70 models, it was also found in the 4th, 5th, and 6th-generation Dyna, 2nd and 3rd-generation Coaster, and the 4th and 5th-generation Toyoace.
The 3B diesel produced 95 hp and a maximum torque of 166 lb-ft, which came in at a very low 2,000 rpm. Considering it was fitted in brick-like utility vehicles, the fact that it managed 30 miles to the gallon is very impressive.
Toyota 3B Problems and Reliability
The main problem with the Toyota 3B engine is that it's getting very old, which means it may become difficult to get your hands on parts.
However, it does have a thriving fan base, so we'd expect the aftermarket scene to somewhat solve that problem, although, it should be noted that most of these parts will probably have to be ordered from Australia.
Some say these engines run hot, which can cause the head to crack around the valves. However, there's an updated head available that will resolve this issue.
Concluding Thoughts
If you want a car that'll last you a lifetime, a Toyota will usually be a safe bet. Even if you get one that doesn't use any of the engines we've highlighted in this article, chances are it'll still have a very impressive reliability record.
After all, there's a reason why owners of old Camrys and Corollas never seem to put their cars up for sale or trade them in for something newer.
Which is the best Toyota engine in your opinion? Let us know by leaving a comment below! If this article helps you, consider sharing it with your friends on Reddit, Facebook, and other social media platforms. We appreciate your support!