Your Honda S2000 hates body roll just as much as you do. The quickest and cheapest solution to this is installing sway bars.
The first thing you'll notice after upgrading sway bars is a drastic decrease in body roll. Every corner is going to feel brand new.
It's crazy how a simple upgrade like this one can completely transform the way your S2000 rides.
Read on as we'll explore how they work and list the best ones on the market.
How and Why Sway Bars Work
Sway bars, stabilizer bars, anti-roll bars, or anti-sway bars – call them whatever you like but they do the same thing. Reduce body roll while cornering? Yes. But they also affect the handling of your S2000.
Simply put, a sway bar connects the driver and passenger side chassis and suspension together. This helps balance out the weight distribution on your tires while turning or cornering.
Sway bars also help reduce understeer and unwanted oversteer including snap oversteer, and give your Honda S2000 a more upright stance while cornering.
Picking the Right Sway Bars for Your S2000
Unfortunately, there's no 'one-size-fits-all' when looking for sway bars. It all comes down to where you'll be driving your S2000 and what handling benefits you expect from your upgraded setup.
You'll want a stiffer and bigger S2000 front sway bar while tracking to reduce oversteer and reduce turn in time. Having an adjustable sway bar also helps.
On the other hand, a softer sway bar works perfectly well if you're dailying your S2K, without compromising on comfort.
Along with a stiffer sway bar, it's important to look into other factors that affect handling like shock and S2000 lowering spring or coilover upgrades, aftermarket wheels, adjusting your car's suspension geometry, and selecting the proper tires too.
The Best Sway Bars for Your Honda S2000
For a car that is known for oversteering, especially at higher cornering speeds, a stiffer front sway bar surely does the trick.
In fact, to combat the oversteer, you'll find most S2000s with a bigger front sway bar and either a smaller S2000 rear sway bar, or none at all!
If you're on the search for the best sway bars, for either track or street use, read on to see a list of our top picks.
For Occasional Track Use
If your Honda S2K is an everyday driver that sees the occasional track session, you'll need sway bars that work just as well both ways and aren't too stiff.
Take a look at some of these options.
Cusco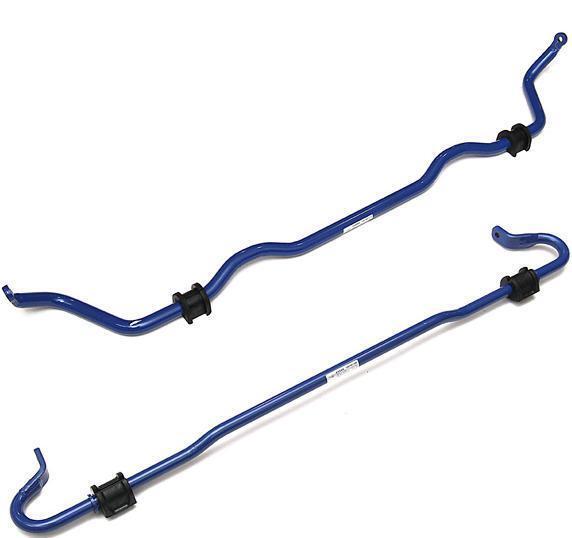 Size: Front 32mm | Rear 30mm
Part Number: Front CUS-380311A32 | Rear CUS-380311B30
Warranty: 1 Year
Construction: Stainless Steel
Suits: 2000-2009
These sway bars by Cusco just go to show you don't have to burn a hole in your pocket to own a great pair of sway bars.
They're great for daily driving, not as stiff as many of the other bars on this list but still make a noticeable difference when it comes to reducing body roll.
Installing them is easy and you can either choose just the front sway bars or get both if your S2000 demands it.
Whiteline

Size: Front 30mm
Part Number: BHF48
Warranty: 3 years
Construction: Solid Spring Steel
Suits: 2000-2009
We have a lot of good things to say about this front sway bar from Whiteline and so will you once you install it.
This isn't an adjustable sway bar but it still delivers when it comes to performance, handling, and safety. It is moderately stiff, 32% stiffer than stock, and offers a nice grip.
You get a 3-year warranty and a price that's hard to beat, making it an instant crowd favorite amongst S2000 owners.
For Competitive Use
When it comes to track days, a thicker sway bar on the front will let you corner faster with less oversteer. This makes your S2000 more predictable at high speeds.
Check out some of the best sway bars for track and competition use.
Small Fortune Racing "Gendron"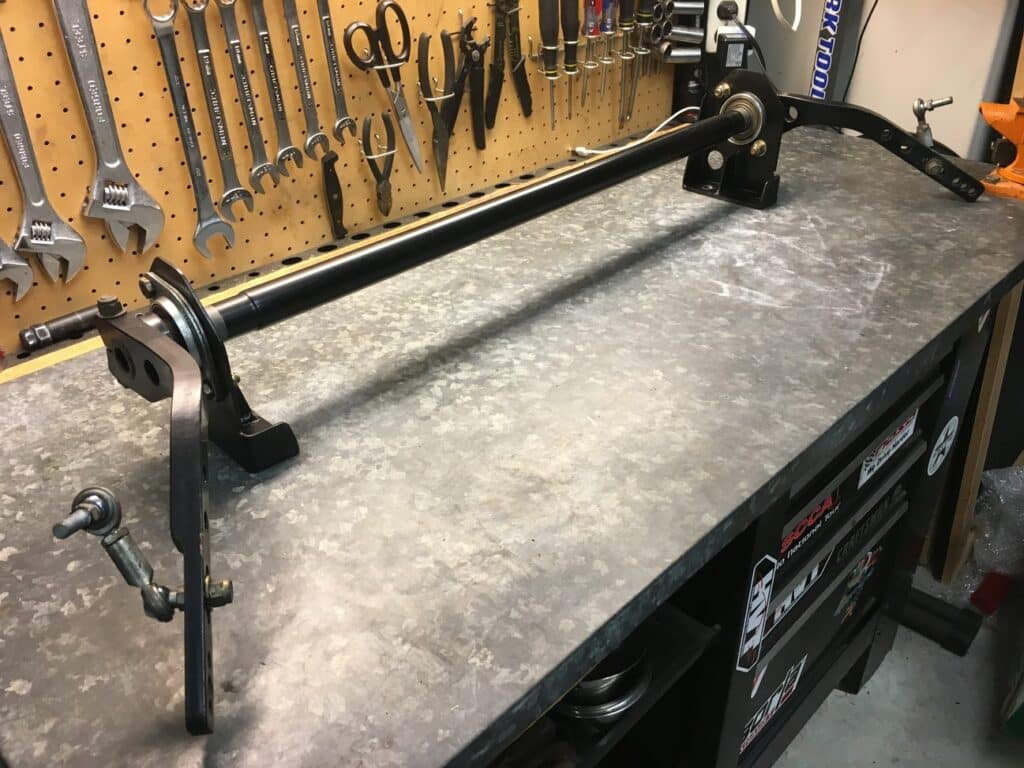 Size: Front 31.75mm
Part Number: NA
Warranty: None
Construction: Solid steel
Suits: 2000-2009
These sway bars by Gendron come pretty close to perfection, making you forget what oversteer even feels like. The installation is smooth, the sway bars are top-notch and everyone serious about autocross has one.
The twitchy oversteer that's a common problem in many S2000s completely disappears and you're left with a neutral balance. They're 6 way adjustable too so you find the sweet spot for yourself.
If you have some extra bucks to spend, definitely go for the Gendron sway bar.
CT Engineering (Comptech)

Size: Front 32mm
Part Number: 140-235
Warranty: None
Construction: Stainless Steel
Suits: 2000-2009
Comptech did a really great job at crafting this high-performance front sway bar, so it was unfortunate that it later got discontinued. If you still manage to get your hands on one, it'll totally be worth the effort.
It's well built, perhaps better than many of the sway bars on this list and is 2-way adjustable. As for the installation, it's as easy as it gets and the fit is perfect. It's tight enough to not rattle or clunk as some other sway bars do.
This one does require maintenance though and keeping it well lubed as well as cleaning it well will do you a lot of good.
Karcepts
Size: Front 32mm
Part Number: KFSB-AP-25
Warranty: None
Construction: Billet aluminum
Suits: 2000-2009
Looking for an impressive change in your lap times? Karcepts has just the right sway bar kit for you.
This one's 11-way adjustable so you can really maximize the tunability. You may need a little help with the installation, but adjusting the settings from soft to stiff won't take more than 2 minutes.
All in all, a great choice for the track once given the superior handling that comes with.
For Daily Driving
The S2000 is and always will be a zippy ride so it only makes sense that your sway bar upgrade stays true to this spirit.
These sway bars not only improve the handling of your S2000 but also retain everything that made you fall in love with his car in the first place.
Swift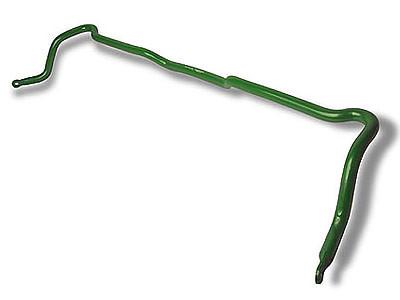 Size: Front 26.1mm | Rear 26.7mm
Part Number: SWIFT-TS003-004
Warranty: 1 year
Construction: Solid steel
Suits: 2000-2009
The reason these sway bars are so popular with many S2000 owners is because they stay true to the spirit of the S2000 without changing too much.
Sure you get more stability and less body roll but it doesn't feel too different from stock in terms of the signature S2000 characteristic.
There's a decent amount of stiffness and they make cruising around in your S2000 much more comfortable.
Godspeed
Size: Front 30.29mm | Rear 30.29mm
Part Number: SB-029+SB-030
Warranty: 1 year
Construction: Solid Chromoly
Suits: 2000-2009
Buy On: Amazon
For most S2000s you'll only need to upgrade the front sway bar since upgrading both front and rear can counteract the change you're looking for. Nevertheless, Godspeed still offers a rear sway bar of the same size, should your setup need it.
The front sway bar is 40% stiffer than stock and is a direct bolt-on unit. The installation is smooth and so is the ride once you have them on.
Eibach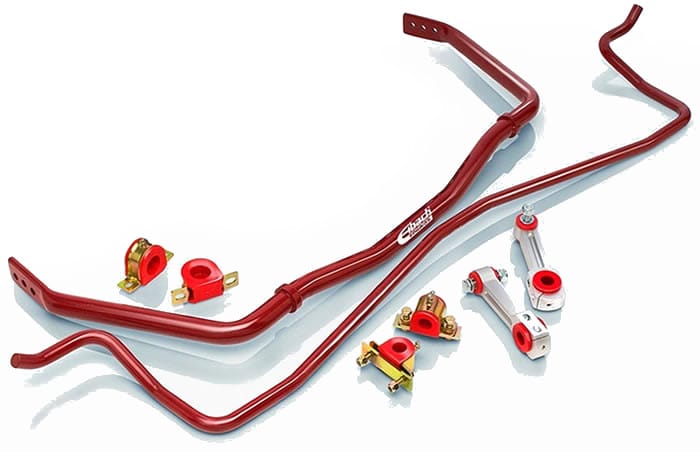 Size: Front 32mm | Rear 29mm
Part Number: 4043.320
Warranty: 1 year
Construction: Cold Form Steel
Suits: 2000-2009
Buy On: Amazon
You can't go wrong when it comes to brands like Eibach and these sway bars do exactly what they promise. You'll notice a drastic decrease in body roll with the S2000 feeling more planted and stable.
It isn't one of the clunky sway bars and fits nice and tight. The installation is really easy since it's a direct replacement for the OEM unit.
Since this is an adjustable sway bar set, you can tweak them to match your setup.
Our Favourite S2000 Sway Bars
The S2000 has a lot to offer and with the right sway bars, you can completely transform your driving experience with it.
Here are our favorite sway bars to make sure you don't have to deal with body roll ever again.
For Occasional Track Use: Cusco
When it comes to overall performance, Cusco is what you need. The sway bars are well built with minimized body roll and smoother transitions even in the twisties. All of this without compromising on ride comfort.
For Competitive Use: Gendron
When it comes to the track, these sway bars by Gendron mean serious business. They're incredibly durable and make cornering a piece of cake. Sure they're not cheap but once you get them, you'll know why.
For Daily Driving: Eibach
It's a tough choice between these and Swift sway bars, but these sway bars are adjustable and the fitment is a dream. They aren't clunky in the least and do a great job reducing body roll for your daily driver.
Are you running an upgraded front sway bar, rear, or both? Let us know by leaving a comment below!