Toyota developed its 5.7L 3UR-FE engine for use in the Toyota Tundra, Sequoia, Land Cruiser, and Lexus LX570 models.
The 3UR-FE belongs to the same UR family of engines as the 4.6L and 5.0L V8 Toyota and Lexus units.
However, this 5.7L version was created specifically for the North American market, and it was even assembled there, making it an all-American engine from a Japanese manufacturer.
The new Toyota V8 engine brought a whole new level of performance to the manufacturer's full-size pickup truck and SUV lineup.
In this article, we'll take a closer look at the Toyota 3UR-FE's specs, where it's made, and which vehicles it's found in, as well as its reliability and the most common issues owners should expect.
Who Makes the Toyota Tundra 5.7 Engine?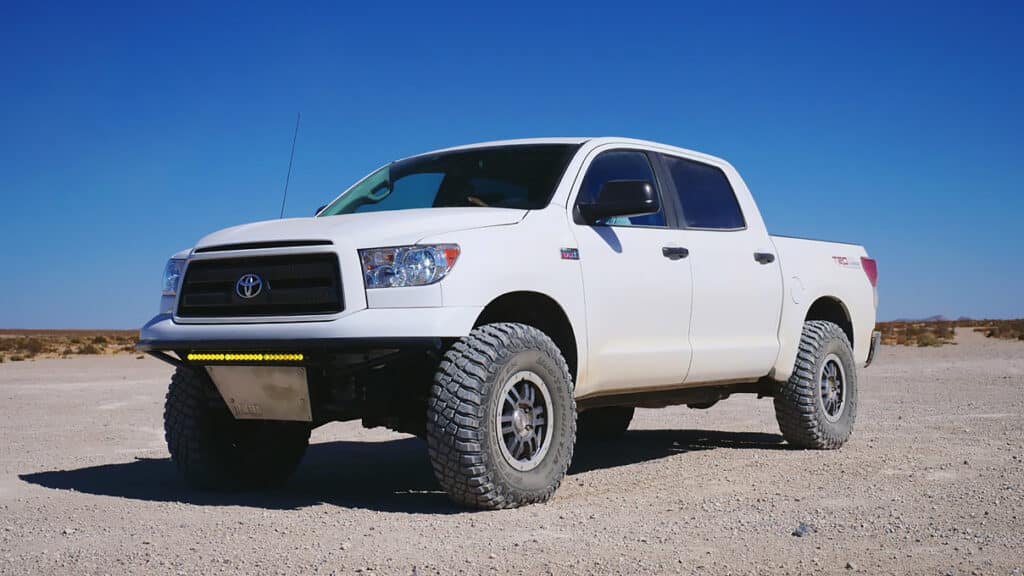 Since it's an all-American engine and it just happens to have the same displacement as the Chevy 350ci small block, some people wonder "did Toyota buy the 5.7 from GM?"
The answer is no. The 3UR-FE was designed and built by Toyota themselves.
Unlike the Chevrolet 350, the Toyota 5.7 engine was a modern unit that featured DOHC and dual VVT-i.
The 3UR-FE engine was cast at Toyota's Bodine Aluminum facility and then assembled at Toyota Motor Manufacturing in Alabama for use in the Toyota Sequoia and Tundra.
While it was developed specifically for North America, certain Toyota models sold in the Middle East also use the 3UR-FE, and those units are cast and assembled in Tahara, Japan.
To ensure the engine was up to the task in both markets, Toyota has performed more than 800,000 miles of durability testing on the 3UR-FE engine.
3UR-FE V8 5.7 Toyota Engine Specs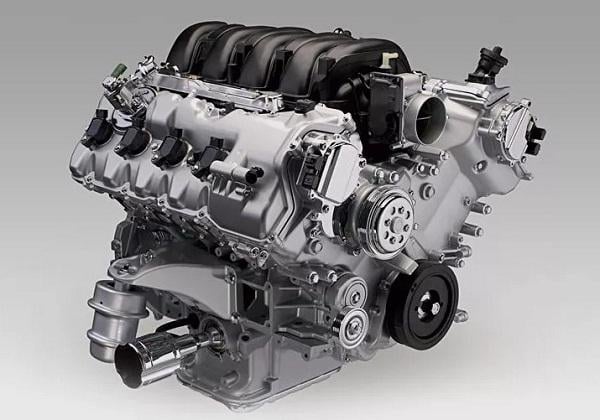 Engine code: 3UR-FE
Production: 2006 – current, Toyota Motor Manufacturing Alabama
Layout: V8, DOHC, 4 valves per cylinder
Displacement: 5,663 cc
Fuel system: Sequential fuel injection
Cylinder bore: 94.0 (3.70″)
Piston stroke: 102.0 (4.02″)
Compression ratio: 10.2:1
Power: 381 hp/5,600
Torque: 401 lb-ft/3,600 rpm
Firing order: 1-8-7-3-6-5-4-2
The 3UR-FE engine has a service weight of 489 lbs, which isn't too bad considering it's a fairly massive unit made specifically for use in trucks and SUVs.
It debuted in the 2nd-generation Tundra pickup for the 2007 model year.
The 2nd-gen Tundra was bigger than its predecessor, and Toyota realized it would need a larger engine in order to compete with its rivals in the U.S. market.
Producing 381 hp and 400 lb-ft of torque, the 5.7 liter V8 Toyota Tundra was a very respectable truck when it hit the market.
From a standstill, it managed to get to 60 mph in just over 6 seconds, which was entry-level sports car territory in 2007.
To showcase the 2007 Tundra's power, Toyota towed a full-size spacecraft, proving beyond any reasonable doubt that it would be capable of daily work-truck duties.
For those who wanted even more power, Toyota even offered a bolt-on TRD roots-type supercharger kit.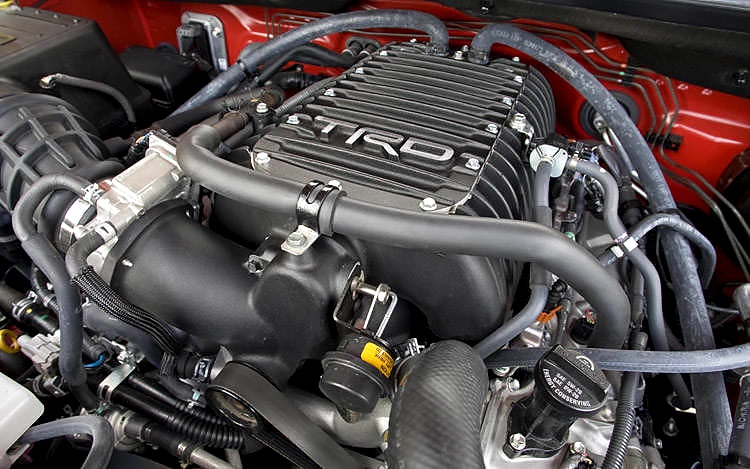 With the supercharger fitted, power increased to 504 hp and torque saw a bump to 550 lb-ft.
The supercharger could be installed by the dealership and was even covered under warranty.
Down the line, Magnuson developed an improved version of the supercharger kit that produced a whopping 550 hp, which is more than enough to keep most gearheads satisfied.
In addition to the Tundra, the 3UR-FE was also found under the hoods of other models in North America.
The Toyota Sequoia SUV used the 5.7L engine, which gave it enough power to give full-size domestic SUVs a run for their money.
It was also used in the U.S. market Toyota Land Cruiser and its Lexus sibling, the LX570.
All the Toyota and Lexus models equipped with the 5.7L engine have an excellent reputation for reliability, which certainly helped the Japanese carmaker snatch up a larger chunk of the market share.
The 3UR-FE uses an aluminum cylinder block with a 90° V angle. It has a forged steel crankshaft, forged connecting rods, and aluminum pistons.
The cylinder heads are also made from aluminum, and they feature 4 valves per cylinder as well as double overhead cams.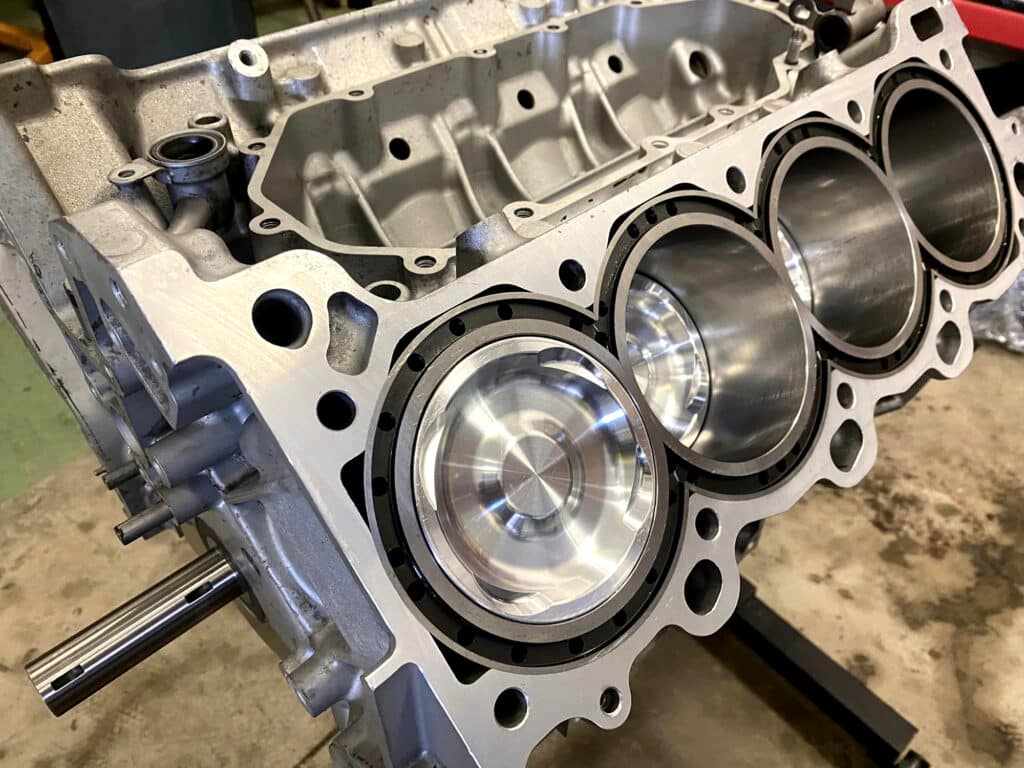 There are two primary timing chains for the intake camshafts, and they drive the exhaust camshaft via the secondary timing chain.
Toyota's (Dual VVT-i) or Dual Variable Valve Timing – Intelligent system controls the intake and exhaust camshaft angles. This is very similar to Honda's i-VTEC and VTEC systems.
The 3UR-FE has a plastic intake manifold with Toyota's Acoustic Control Induction System (ACIS), which changes the length of the intake ports according to the engine speeds.
Exhaust gases are sent through 4-2-1 headers, 2 ceramic 3-way catalytic converters on each side, as well as an EGR valve system before exiting.
Toyota 3UR-FE Reliability
If there's one complaint people have regarding the 3UR-FE powerplant, it's that Toyota didn't really update it as time went on.
Toyota didn't perform any changes to improve the engine's fuel consumption or increase power to keep up with the ever-evolving competition.
Of course, on the opposite end of that spectrum, one could argue that the 3UR-FE engine was great as it was and didn't really require any updates and improvements to stay relevant.
What we can say with certainty is that Toyota's 5.7L V8 engine delivered on its promise. To this day, it's one of the most reliable Toyota engines found in any SUV or pickup truck.
That's why the 3UR-FE engine plays a huge part in why the 2nd-gen Toyota Tundra is so popular on the used car market.
As far as maintenance goes, it's almost as simple as regular oil changes to keep it running forever, and anyone with a basic mechanics tool set can do the needful.
In fact, the 3UR-FE is proven to run more than 400,000 miles without any hiccups, just with regular servicing and using high-quality oil and fuel.
Because of this, we think the Toyota 5.7 engine deserves to be mentioned in the same breath as other legendary Toyota engines, such as the 3S, 4AG, 1JZ and 2JZ units.
As with any car engine, it's not entirely without faults. Especially as the engine gets older, checking its condition with a compression tester is really important.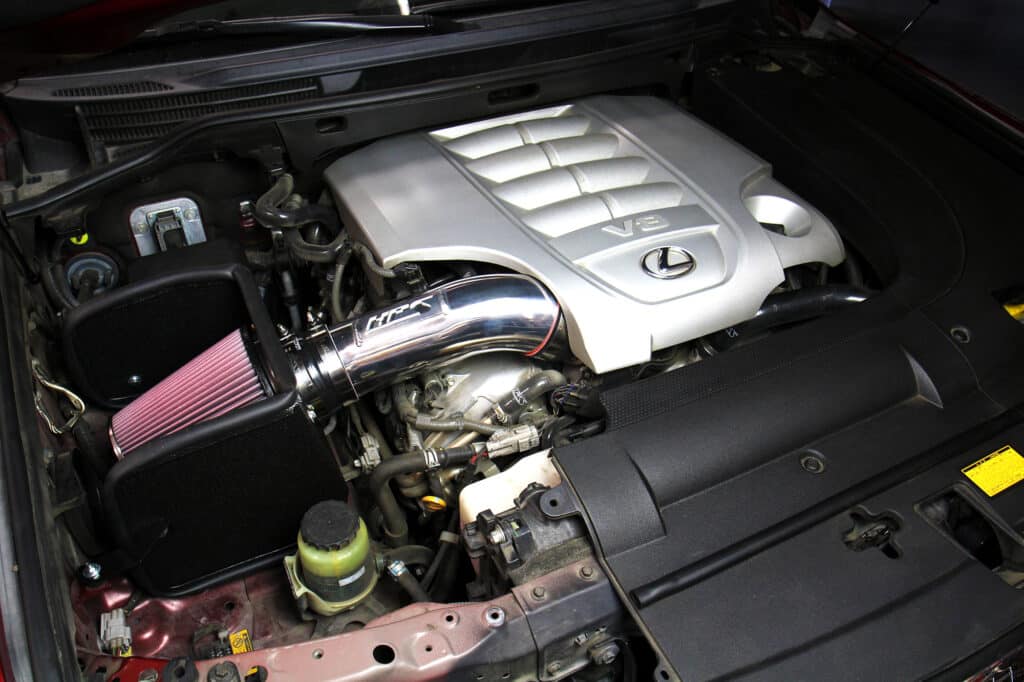 The 3UR-FE engine does suffer from some oil leaks and oil consumption issues.
Increased oil consumption can be caused by coking of the piston rings, but it can be avoided by using high-quality oil, as recommended by Toyota, and keeping an eye on the oil level.
The engine is also known to develop leaks from the valve cover and the gasket between the cam tower and the engine block. This can be fixed with the help of a 3UR-FE gasket sealing kit.
If the cam tower gasket is leaking, it requires a skilled mechanic to fix it, as the top of the engine needs to come out, along with the timing chain, and the cam tower.
Do not attempt to do it yourself unless you can also fix the timing and have the right tools to torque everything down to the proper specs when reassembling.
Another common issue with the 3UR-FE engine is water pump failure, which can lead to overheating and engine damage.
The water pump is a known problem on all Toyota UR engines, and it will only last around 60,000 miles.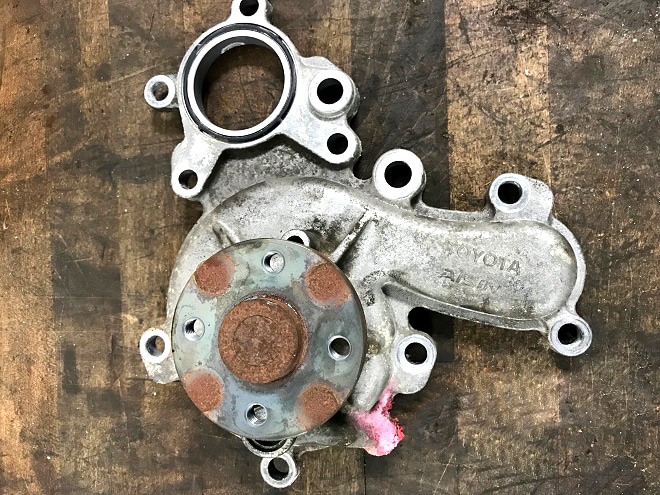 While time-consuming, swapping the water pump is a job that can be done at home by someone with some tools and mechanical skills.
The last issue with these engines is secondary air pump failure, and you can notice it if the check engine light is on, you get poor fuel economy, or the engine won't run properly.
Basically, the secondary air injection pumps help warm up the engine faster and reduce emissions.
Sometimes moisture and debris can accumulate inside the induction tubes, and if it gets into the pumps, it could potentially destroy them.
The debris can even find its way into the engine, where it can cause more serious issues, such as damaging the valves.
This can be prevented by replacing the old air pump inlet tubes with new and improved ones.
If the check engine light is already on, it might be fixed by changing the tubes and cleaning out the pump, but there's also a chance the pump needs to be replaced.
In the worst-case scenario, the valves may have already been damaged.
While all the problems listed above can be serious, it should be noted that these aren't issues that every owner will experience.
In fact, other than the water pump, which has a limited lifespan, it's entirely possible to never experience any 3UR-FE problems whatsoever.
If you're looking to purchase a 5.7 liter V8 Toyota Tundra or any of the other models that came with this engine, you can prevent some of the issues from ever happening just by performing proper maintenance and upgrading some of the parts that are known to cause headaches.
Concluding Summary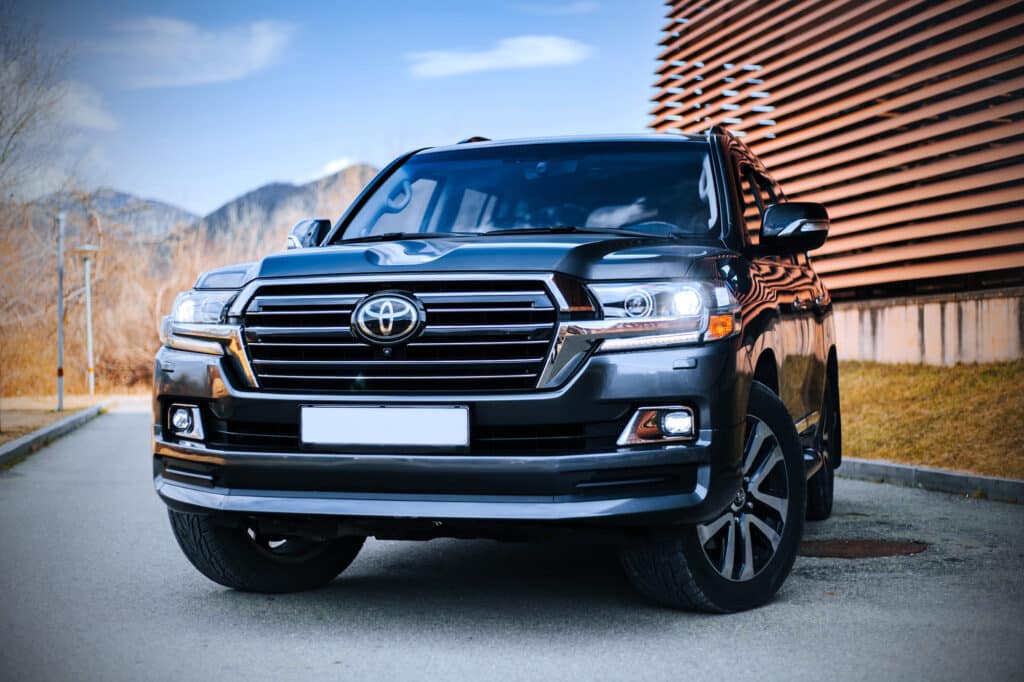 The Toyota 3UR-FE 5.7L V8 engine is one of the most solid and reliable engines available in trucks and SUVs, so if that's what you're looking for, you really can't go wrong here.
This engine also produces plenty of power for regular everyday use, and if the stock unit isn't enough, you can always get your hands on one of the supercharger kits.
Perhaps the only argument against the 3UR-FE is the fact that it hasn't seen any real updates since it first entered production.
That means it may not be the most frugal or environmentally friendly unit out there, but if you're looking for an older truck or SUV rather than a newer one, it's certainly comparable to the competition of that era.
What's your experience been like with the 3UR-FE engine? Let us know by leaving a comment below.
If you find this article useful, share it with your friends on Facebook and Reddit. We appreciate your support!