Toyota introduced the inline-4 AR engine family in the U.S. and Canada in 2008 as a replacement for the outgoing AZ engines.
Being a more modern unit, the 2.5L 2AR-FE offers 11% improved fuel economy compared to its predecessor, the 2AZ-FE, without sacrificing an ounce of performance.
Its predecessor suffered from some serious oil consumption problems, which eventually led to several class-action lawsuits.
Toyota took that to heart, because the 2AR is one of the most reliable engines they've ever made, with owners reporting years of trouble-free motoring, covering hundreds of thousands of miles without as much as a hiccup.
The 2AR-FE engine is so reliable, that it helped cement the myth that Toyota only builds boring cars, which is far from true, but that's a story for another day.
In this article, we'll dive in and take a closer look at the Toyota 2AR-FE engine and its specs.
We'll find out whether it is as reliable as people say, what the most common problems are, and how to fix them — or even avoid them altogether.
Toyota 2AR-FE Specs
Engine code: 2AR-FE
Production: 2008 to 2018, Kamigo Plant, Japan, and Toyota Motor Manufacturing Alabama
Layout: Naturally aspirated inline-4, DOHC
Displacement: 2.5L (2,494 cc)
Fuel system: EFI
Cylinder bore: 90 mm (3.543″)
Piston stroke: 98 mm (3.858″)
Compression ratio: 10.4:1
Power: 169 to 180 hp at 6,000 rpm
Torque: 167 to 173 lb-ft at 4,000 to 4,100 rpm
Firing order: 1-3-4-2
As we already mentioned, the Toyota 2.5 engine was first used on the North American market in 2008, when it was fitted in the RAV4, and by early 2009, it had also found its way under the hood of the Camry.
From there, it would soon prove itself worthy of use in other Toyota models, and over the following decade, it garnered a lot of dedicated fans thanks to its modern tech and next-level reliability.
Perhaps somewhat surprisingly, there aren't any special ingredients in the secret sauce of this Toyota masterpiece. It is just a combination of using the right parts and materials and keeping things sensible.
The 2AR-FE engine series uses a die-cast aluminum engine block and aluminum DOHC cylinder head.
Being a modern engine from the late 2000s, it's almost a given that it features dual VVT-i, which is a fancy way of saying it has variable valve timing on both the intake and exhaust system camshafts, just like Honda's famous i-VTEC and VTEC engines.
Toyota used low-friction technologies when making the 2AR, which included an offset crankshaft, a rocker roller valvetrain, a 3-stage variable oil pump, reduced-tension piston rings, and an auxiliary belt drive.
Another cool tech feature that's found on the 2AR-FE is the Acoustic Control Induction System.
This system changes the length of the intake tract in two stages based on the engine rpm and throttle angle. The setup ensures plenty of torque is available across the rev range, making the car easier to drive.
Tumble control valves improve combustion from a cold start and help speed up the process of bringing the catalytic converters to working temperature.
In addition, working alongside the 12-hole high atomizing long-nozzle fuel injectors reduces fuel consumption and emissions.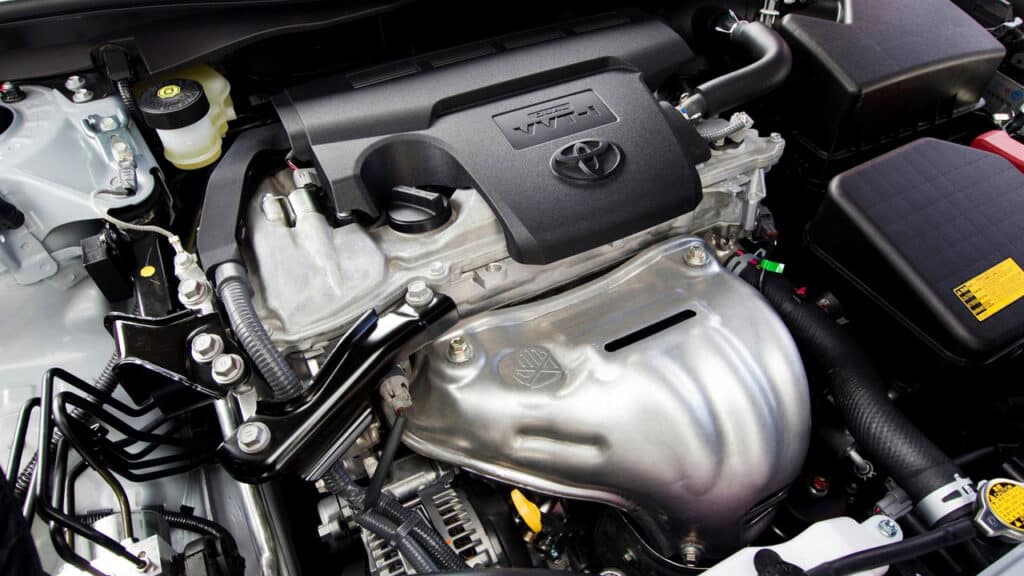 Moving further down, the 2AR-FE has an open-deck, midi-skirt cylinder block with cast iron liners, a die-cast aluminum lower crankcase, and a stamped oil pan.
We'll talk a bit more about the block and its cast iron liners further down in the problem and reliability section, but, spoiler alert, it's not a serious problem.
The engine features a fully balanced forged steel crankshaft that uses 8 counterweights, and it's supported by 5 main bearings. The #3 counterweight has a pressed-in helical gear that drives a pair of contra-rotating balance shafts.
While the 2AR-FE's specs certainly sound impressive, and the Toyota 2.5 engine does feature lots of modern technology, it was never built to be a powerhouse. The 2AR-FE engine is all about everyday reliability.
It was made purely to get owners from point A to point B again and again without any hiccups, problems, or frustrations, and it truly excels at this task.
In fact, we challenge you to find a more reliable naturally aspirated four-cylinder gasoline engine that produces 180 hp.
The 2AR-FE engine weighs in at 324 lbs with the oil and coolant fully topped up. This means it is on the heavier side when compared to modern 4-cylinder engines, but it also packs a 2.5L displacement.
The 2.5L Toyota engine produces between 169 hp and 180 hp, as well as 167 to 173 lb-ft of torque, depending on the model it's fitted in.
While it certainly won't produce any neck-breaking speeds, these figures aren't bad for a commuter and grocery-getter.
Over the years, the 2AR-FE engine found its way under the hood of several Toyota models sold in various markets worldwide, including North America, Australia and New Zealand, and Southeast Asia.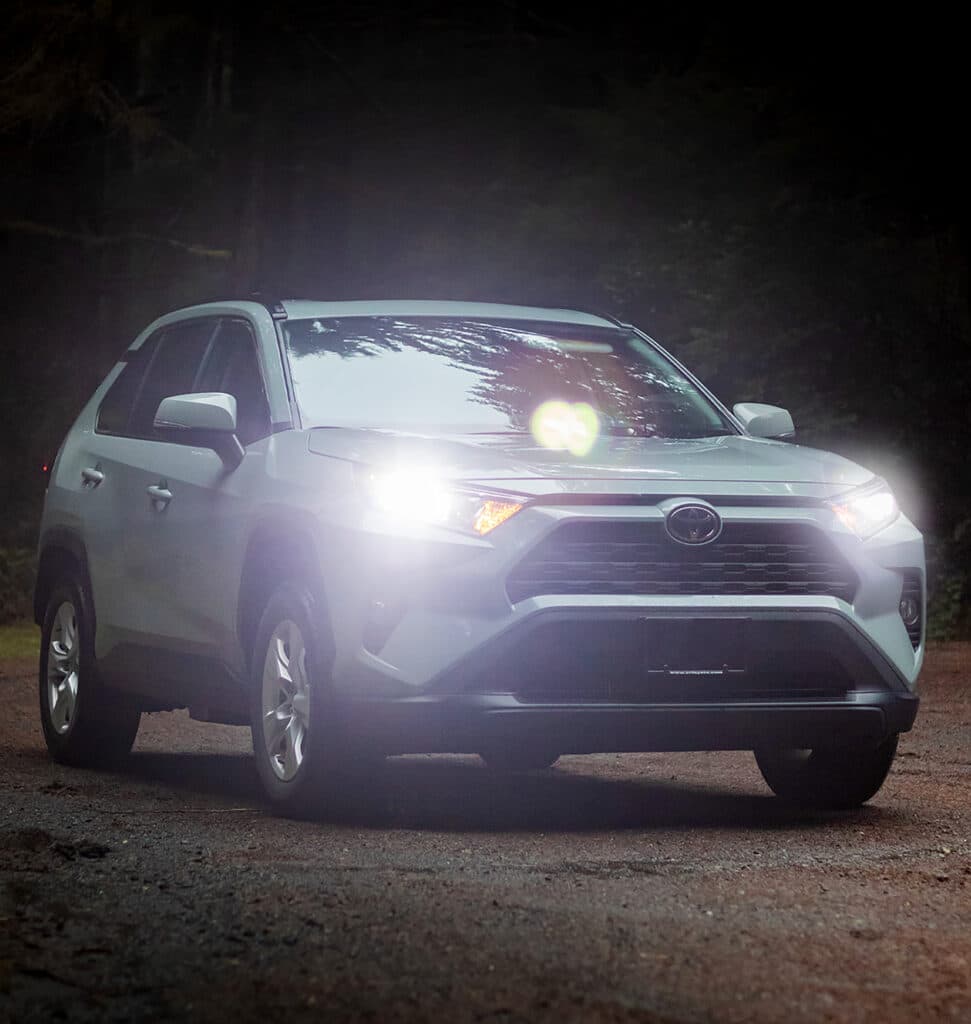 These models include the Toyota RAV4, Camry, Alphard, Vellfire, Scion tC, and Lexus ES250 manufactured between 2008 and 2018.
Thanks to its stellar build quality, the 2AR-FE engine has earned a reputation as one of the most reliable Toyota engines ever made, which speaks volumes.
Toyota 2AR-FE Problems and Reliability
The 2AR-FE reliability has already managed to achieve legendary status, so there aren't any serious problems to speak of, at least not to the point where it's a dealbreaker.
Any Toyota 2.5 engine problems and faults we mention in this article won't affect most vehicles fitted with it, and the majority of owners will probably never experience them.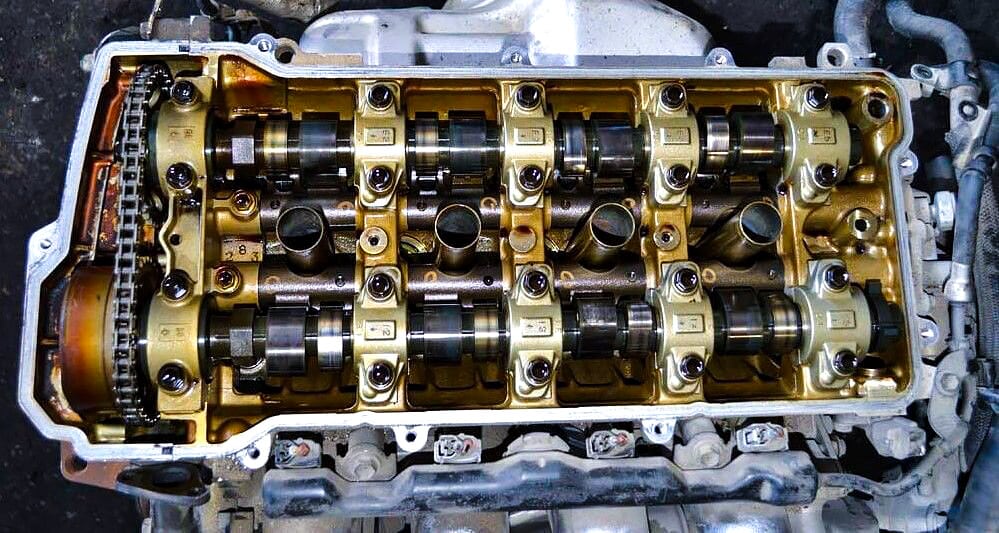 However, when 2AR-FE engine problems do happen, chances are these will be the most common issues, although other minor issues may also occur, as reliability issues are directly related to maintenance, and sometimes even the luck of the draw.
One of the minor Toyota 2.5 engine problems is that the engine block uses cast iron liners that can't be replaced, and the block can't be repaired, making it a "weak spot".
However, that's not something we'd spend any time worrying about, as it'll last for hundreds of thousands of miles before it would even become a problem.
Water Pump Failure
By far the most serious 2AR-FE reliability issue is the potential water pump failure. This isn't unique to this particular engine, as it's a fairly common issue.
There are a couple of reasons why the 2AR-FE water pump may fail — it's either leaking coolant, or it has some internal issues and can't flow enough coolant through the engine.
If it's leaking, you may be able to spot it before it fails, as there will be a coolant puddle underneath the engine after it's been sitting for a while. That means you can get it fixed before causing any damage to the engine.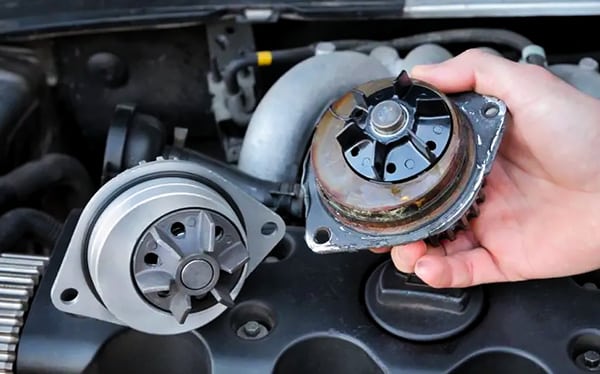 If the pump has internal problems, it can be a lot more serious and expensive to fix.
Without proper coolant flow, the engine will overheat. This can happen quickly, and can potentially cause serious damage to the cylinder head.
To avoid damaging your engine due to water pump failure, be on the lookout for symptoms such as any visible coolant leaks, check engine light, boiling coolant, or overheating.
If you do experience any of these symptoms, pull over to the side and turn off the engine as soon as possible.
If you manage to catch it before the engine is damaged, buying a replacement water pump isn't very expensive — especially if you compare it to some of the European brands.
Labor would be the most expensive part, but if you have the time, tools, and sufficient DIY skills, you can save some money there.
Engine Knocking Sound
Some owners have reported hearing knocking sounds coming from the engine, but it's not a serious issue at all.
The biggest problem with the engine knocking or detonation is that it can be concerning at first, as it's natural to think it's an indicator of a more serious issue, and that it can be annoying.
Looking at various owners' forums, most report that it usually happens when the engine is cold, and the sound will go away on its own within seconds.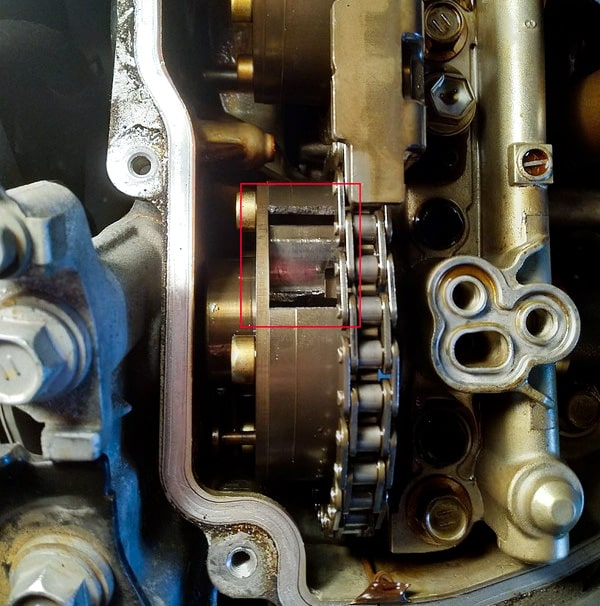 2AR-FE knocking sound stems from a variable valve timing gear issue, and while it isn't known to cause any reliability problems, Toyota still issued a service bulletin to get it fixed.
If you consider buying a used car with this engine, it may be worth checking if the issue was fixed under the Toyota Powertrain Warranty that lasts for 60 months or 60,000 miles, whichever occurs first, from the vehicle's in-service date.
In the rare instances that the previous owner didn't get it fixed under warranty, and it's no longer eligible, you can either pay for it yourself or just accept the tiny risk and live with it.
The parts are reasonably affordable, but there's a fair bit of labor involved, and that will drive up the cost.
In addition, this isn't something an inexperienced DIY mechanic can do on their own, so we recommend leaving it to the pros.
That's really about it as far as 2AR-FE reliability issues go, however, there is one more drivetrain issue that's worth mentioning. Some Camrys and RAV4s with the 2AR-FE engine may experience transmission problems.
Transmission Problems
Torque converter failure is usually the culprit if you experience any transmission issues. The most common symptoms include slipping, rough shifting, hesitation when accelerating, and trouble engaging in reverse.
Some transmission issues were fixed with ECU software updates, but if that doesn't work, you're looking at either a rebuild or replacing it, and neither of those options is cheap.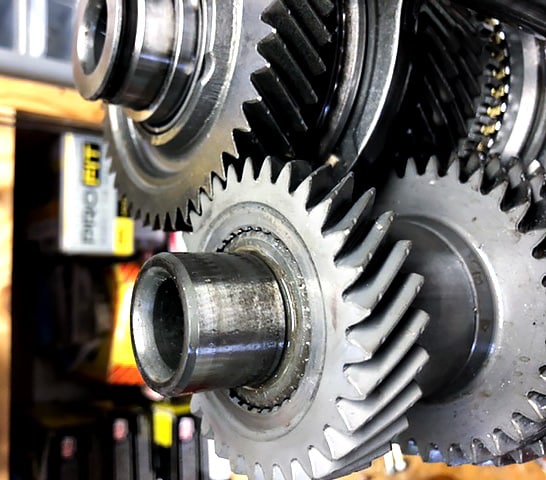 Again, the chances of this happening are slim, so don't let it scare you — just make sure the transmission works properly before you buy it, and take good care of it.
There isn't anything else to worry about regarding the Toyota 2.5 engine, and it is pretty much guaranteed to last you for years to come.
A car's reliability depends a lot on how it's maintained, but if you use high-quality oils and stick with the manufacturer's recommended service intervals, the 2AR-FE engine is virtually bulletproof.
If problems should occur, it's important to take care of them as soon as possible to avoid any further damage to other components.
Concluding Summary
There is absolutely no doubt that the Toyota 2AR-FE is a reliable engine. It may just be one of the most reliable engines ever made.
It doesn't suffer from any common major problems — the issues we've covered in this article certainly can't be considered common, they're rather rare occurrences.
Granted, the 2AR-FE isn't exactly what we'd call an exciting engine, nor does it have to be, as it's only used in cars that are built to be reliable for everyday use, not something that's meant to stir your soul.
At the end of the day, we can't think of many engines that we'd recommend over the 2AR-FE, so that's something to keep in mind if you're in the market for a fun daily driver.
Is the 2AR-FE something you'd consider swapping into your next project car? Let us know by leaving a comment below! If you found this article informative, share it with a friend! We appreciate your support.