Back in the early 00s, Toyota wanted to do something about its "Buick of Japan" image in order to appeal to Gen Y. They wanted to demonstrate their ability to make quirky and youthful cars.
Enter Scion — Toyota's entry point for budget-conscious Millennial buyers. Despite its initial success, the brand eventually reached a point of irrelevancy and rendered itself obsolete owing to unsuitable marketing decisions.
You can still find used Scions for sale, but the brand is officially defunct. However, some of them can still be purchased new as badge-engineered Toyotas.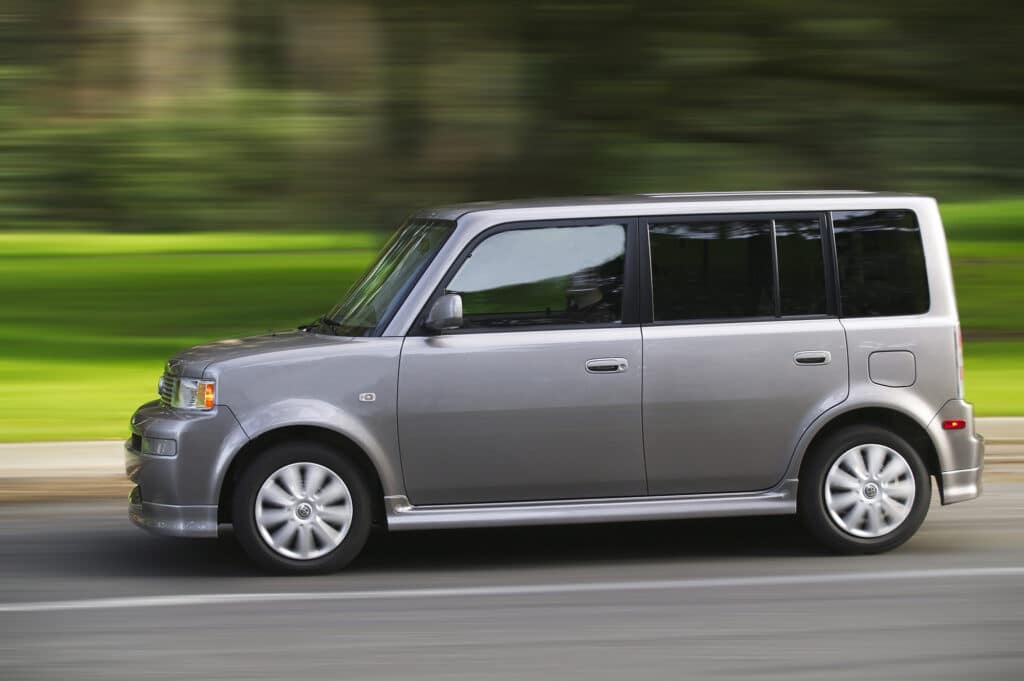 The flagship car for the enthusiast community is without a doubt the FRS, but Scion did have a small fleet over the years, including the popular tC, which spanned two generations and fostered its own community.
In this article, we'll discuss all things Scion and take a closer look at who owns it, what car manufacturer makes it, and what its line-up was like when it was functional.
Who Makes Scion?
Scion was established as Toyota's test laboratory division back in 2003. The brand was a way for Toyota to market to younger customers because it primarily catered to older buyers.
The company debuted at the 2002 New York Auto Show, and the first production cars were sold for the 2004 model year.
It used a new "pure price" sales concept that followed the simple premise of:
Low price
No trim options
Lots of customization
Non-negotiable base price
As a result, profit margins for dealers were low, but the idea was to compensate for that by means of a faster turnover. This was initially achieved through guerilla marketing and viral marketing techniques.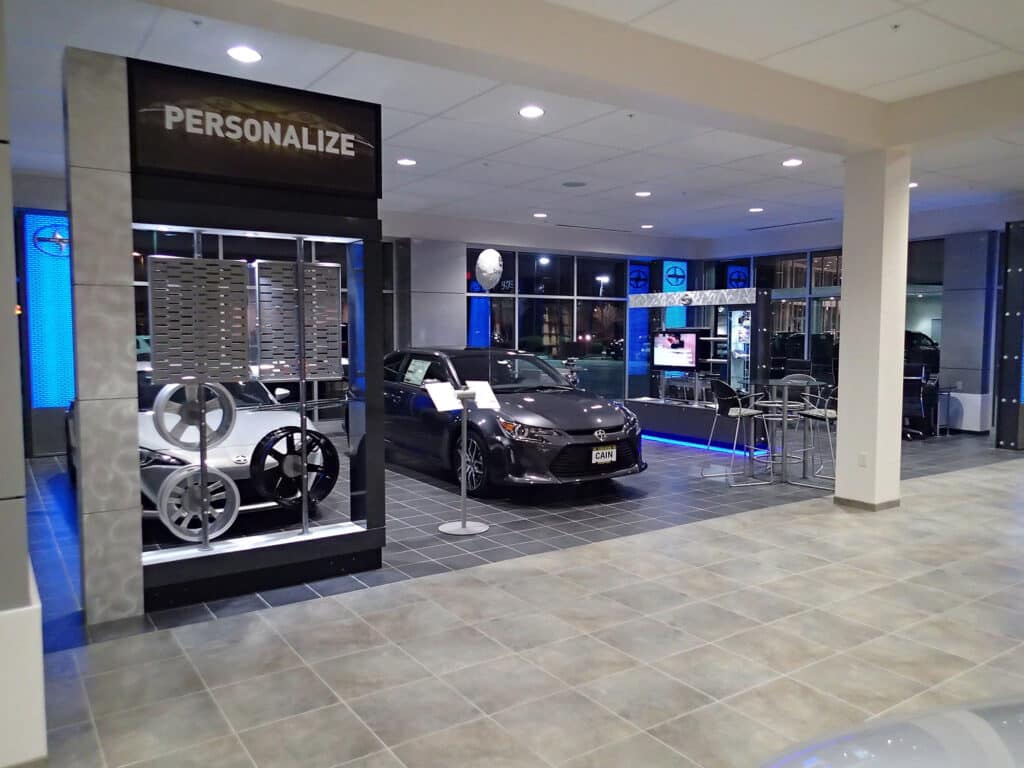 The main goal for the parent brand was to appeal to a younger audience, as the Toyota name itself primarily catered to older customers.
Before Scion, Toyota tried to market to younger drivers with Project Genesis. The Celica and MR2 Spyder were both a part of this project, serving as more youthful Toyotas than the others in the lineup.
However, this was not as successful as Toyota might have hoped. Although ever-increasing MR2 Spyder prices in today's market suggest that it might just be a future classic.
Eventually, they decided to try out a new brand altogether with Scion. This gave Toyota the ability to experiment with a whole new design language without the risk of alienating its existing buyer demographic.
The brand was initially successful with high sales, but by 2010 those sales had plummeted.
Scion stayed in production through 2016, but never returned to its original success, leading Toyota to cease the manufacturing of new vehicles under the Scion brand.
The Scion Lineup
With the exception of the FRS, Scion produced small economy cars meant primarily for commuting, especially in cities. They were all naturally aspirated 4-cylinder engines, and all but the FRS (boxer engine) had an inline configuration.
The highest selling Scion in the North American market was the tC, which sold over 400,000 units.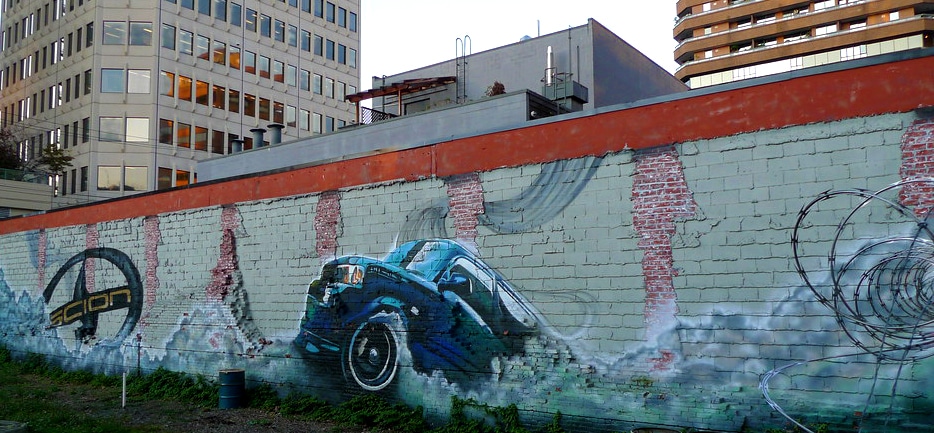 In fact, barring the FRS, the tC is the 2nd most popular Scion in terms of car enthusiasts.
While it lacks the prestige and heritage of the Honda Civic, it's often compared to it, having ample power and a small chassis powered by a 4-cylinder engine.
The tC has plenty of aftermarket support and lots of mods to choose from. It makes for a decently affordable FWD platform for new drivers who want a car they can modify and grow with before upgrading to a different vehicle.
What follows below are the specifications for each Scion ever produced. Many of the vehicles were actually rebadged versions of Toyotas in other countries, and even a Mazda2, oddly enough.
Scion xB (Rebadged Toyota bB and Toyota Corolla Rumion)
Years: 2004-2006 (1st gen); 2008-2015 (2nd gen)
Drivetrain: FWD
Engine: 1.5L 4-cylinder (1st gen); 2.4L 4-cylinder (2nd gen)
Category: Subcompact hatchback (1st gen), compact hatchback (2nd gen)
Power: 108 hp (1st gen); 158 hp (2nd gen)
Torque: 105 lb-ft (1st gen); 162 lb-ft (2nd gen)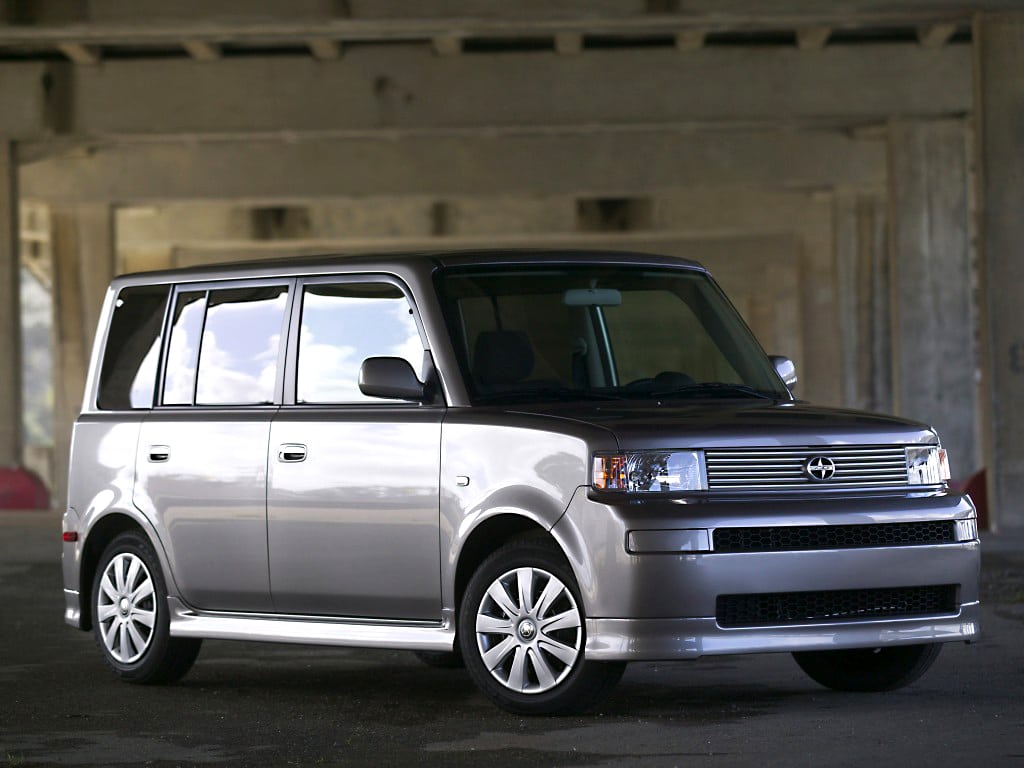 Scion xA (Rebadged Toyota IST)
Years: 2004-2006
Drivetrain: FWD
Engine:1.5L 4-cylinder
Category: Subcompact hatchback
Power: 108 hp
Torque: 105 lb-ft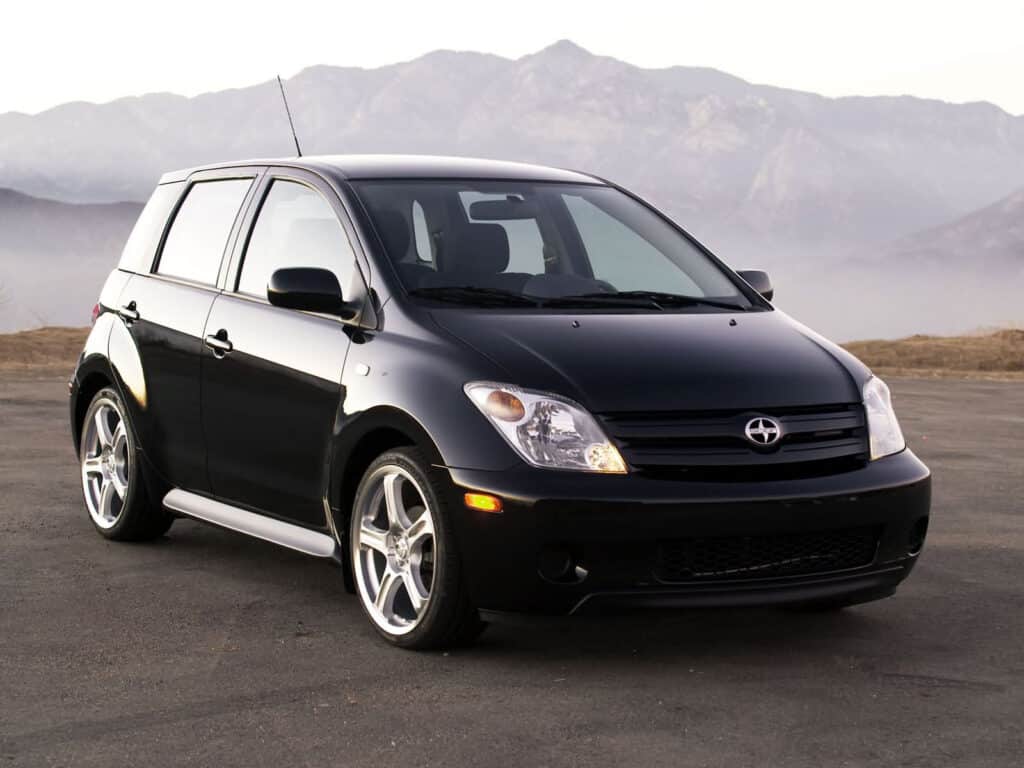 Scion tC (Rebadged Toyota Zelas)
Years: 2005-2010 (1st gen); 2011-2016 (2nd gen)
Drivetrain: FWD
Engine: 2.4L 4-cylinder (1st gen); 2.5L 4-cylinder (2nd gen)
Category: Compact hatchback/coupe
Power: 161 hp (1st gen); 180 hp (2nd gen)
Torque: 162 lb-ft (1st gen); 173 lb-ft (2nd gen)
Scion xD
Years: 2007-2014
Drivetrain: FWD
Engine:1.8L 4-cylinder
Category: Subcompact crossover SUV
Power: 128 hp
Torque: 125 lb-ft
Scion FRS (Rebadged Toyota 86)
Years: 2013-2016
Drivetrain: RWD
Engine: 2.0L boxer 4
Category: Sports coupe
Power: 200 hp
Torque: 151 lb-ft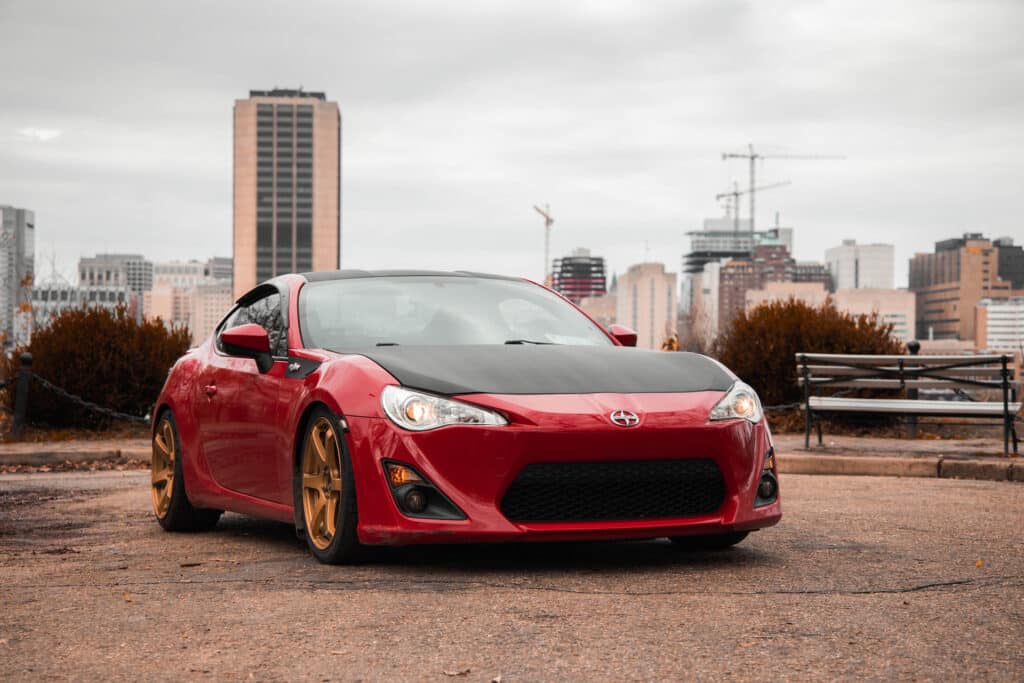 Scion iQ
Years: 2012-2015
Drivetrain: FWD
Engine:1.3L 4-cylinder
Category: City hatchback
Power: 94 hp
Torque: 89 lb-ft
Scion iA (Rebadged Mazda2)
Years: 2016
Drivetrain: FWD
Engine:1.5L 4-cylinder
Category: Subcompact sedan
Power: 106 hp
Torque: 103 lb-ft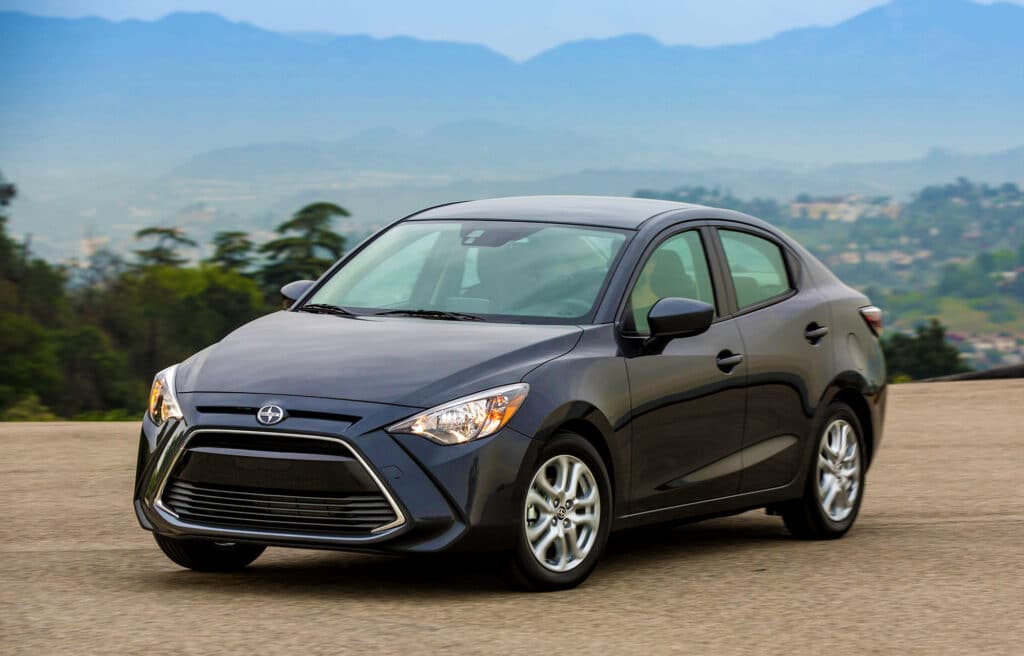 iM (Rebadged Toyota Auris)
Years: 2016
Drivetrain: FWD
Engine:1.8L 4-cylinder
Category: Compact car
Power: 137 hp
Torque: 126 lb-ft
Toyotas With Scion Heritage
Even though Scion no longer exists, Toyota obviously does, and some of the vehicles produced under the Scion name technically still exist today as Toyotas:
The FRS is a rebadged Gen 1 Toyota FT-86,
iA is the Yaris iA, and
iM became the Corolla iM.
While Scion as its own brand is gone, the heritage lives on in those three models, and many in the car enthusiast community still buy, build, modify, and track the FRS.
Concluding Thoughts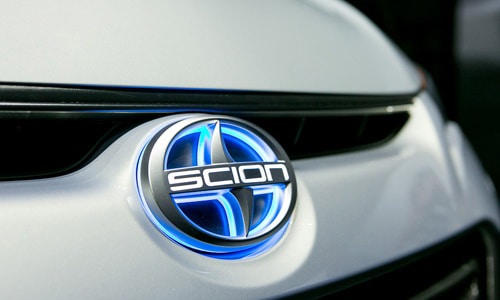 It is likely that Scion will live on for many more years in this way, and maybe even elevate the FRS to collector status in the decades to come.
The Subaru BRZ and Toyota GR 86 now have a 2nd iteration that's developed on the ZN8 and ZD8 platforms. We'll have a review for those two coming out soon.
Meanwhile, if you want to know more about Scion's flagship car, check out our guide to Scion FRS specs and reliability.
What's your favorite Scion car? Let us know by leaving a comment below.
If you enjoyed reading this post, do consider sharing it on Facebook, Reddit, and your favorite car forums. We appreciate your support!