When it comes to finding like-minded individuals that live and breathe cars just like you do, nothing beats online automotive forums.

From discussing different car parts to comparing aftermarket upgrades and even finding insurance to cover your new modifications, the sky's the limit with these websites.
But what makes for an awesome automotive website community? And why are some forums more active than others?
In this guide, we answer all your questions and list some of the best automotive forums for car enthusiasts like you.
What Qualifies as an Active Car Forum?
While there are a number of automotive forum websites out there, some are far more active and engaging than others. Take a closer look and you'll realize that the best car forum websites have a few things in common such as:
Frequency of posts: The easiest way to spot an active forum is by looking at the frequency of posts. If there's a constant flow of information and threads popping up, you're more likely to find the answers you're looking for.
Significant member pool: When a forum has a significant number of members, you can expect a lot of high-quality content than one with a modest number of members.
Moderation: No one likes a forum littered with spam which is where a moderator steps in. Moderators also help sort posts into categories so that the content remains relevant to the thread.
The Most Active Car Forums
The internet may be home to some of the most riveting automotive websites, but below we've listed some of the most popular forums — ones that get a consistently high member engagement and post frequency.
After all, you're much more likely to find your question answered by a professional on a popular discussion site, than one with only a few members.
Bimmerforums
Website: Bimmerforums
For: BMW cars
Members: 776,000+
Frequency: Very active
BMW junkies will love this forum. Discussions on Bimmerforums revolve around all the BMW models, and you're bound to have your questions answered in no time.
You'll find discussions about forced induction, track and drag racing, motorsports, and advice on different fitments.
Besides the fact that Bimmerforums has a large membership pool, its members are incredibly active. It doesn't matter how old or new your BMW is — scroll long enough and you'll find the information you need.
Additionally, this forum also has a dedicated Mini section.
Automotive Forums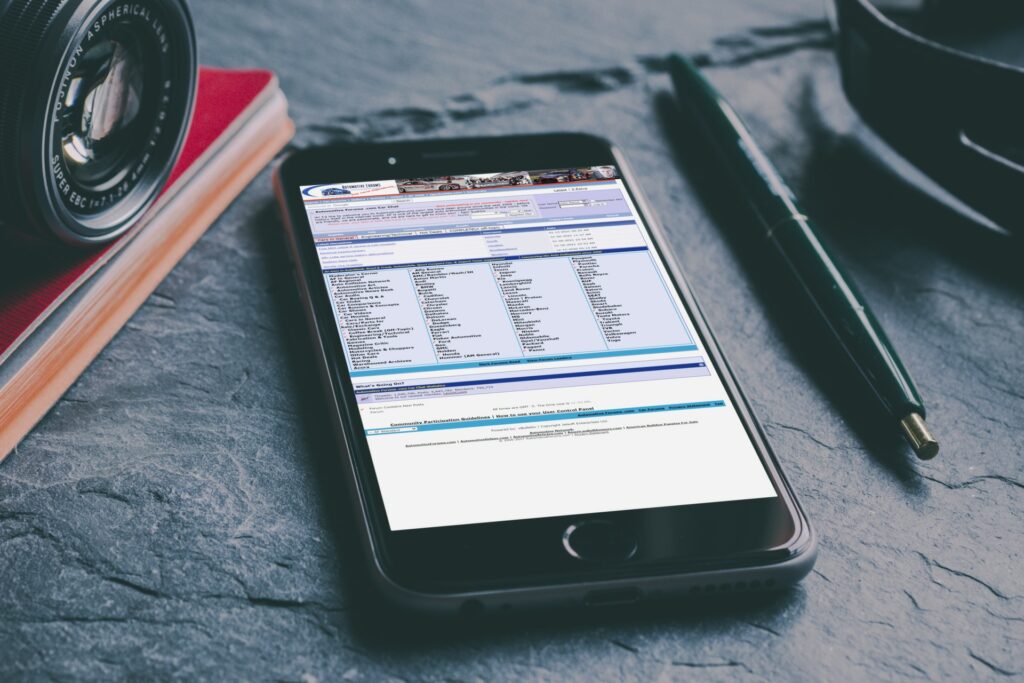 Website: Automotive Forums
For: All cars
Members: 795,000+
Frequency: Moderately active
Automotive Forums is one of the biggest auto communities on the web and boasts of almost 800,000 members.
It has a category for just about everything car-related — from advice on buying used cars to fabrication tips and even threads discussing popular car movies. A great place for gearheads to unite if you ask us!
There was a time this forum used to be very active, with hundreds of threads popping up every now and then. While things aren't exactly what they used to be, you'll still get your question answered fairly quickly.
VWVortex
Website: VWVortex
For: VW cars
Members: 1.3 million+
Frequency: Very active
VWVortex has been around for decades and is an old school forum where you'll find plenty of knowledgeable users that can guide you on your next fitment or upgrade.

Don't let the name fool you — this forum has a number of boards for Audi, Seat, Skoda, and even Lamborghini too.
The members of this automotive forum are very active with over 83 million discussion posts that explore every topic a Volkswagen enthusiast would ever need. The only downside about this forum is that it can be slightly challenging to navigate.
Corvette Forums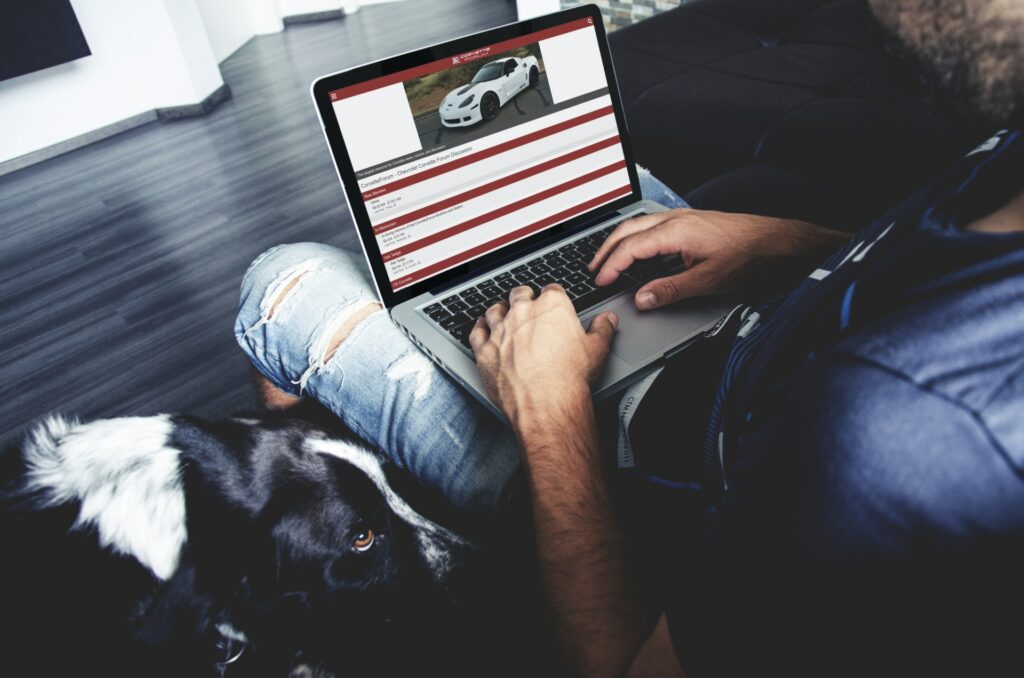 Website: Corvette Forums
For: Chevrolet Corvette
Members: 513,000+
Frequency: Very active
Regardless of how old your Corvette is, here you'll find members discussing performance, parts, forced induction and a lot more.
Considered as the largest Corvette enthusiast forum, the members here are highly active and quick to respond to questions. Expect to find really useful information from this tightly-knit Chevrolet community who know a lot about the car.
If you're lucky you may even be able to bag a great deal on a Corvette or get in touch with a vendor in your area.
As for the forum itself, it's easy to navigate and divided into different sections for the various Corvette models.
Ford F150 Forum
Website: Ford F150 Forum
For: Ford 150 
Members: 346,000+
Frequency: Very active
The Ford F150 is undoubtedly one of the most popular pickups, so it makes sense that there's a forum dedicated solely to it. The membership pool may not be as big as other popular forums but the members here are very active.
You'll find just about everything you need to know about an F150, and the forum is categorized based on the models.
Everything from aftermarket part reviews to off-road and maintenance shops is discussed. If you want to learn about lift kits or compound turbo setups for your F-truck, this is the place.
Toyota Nation
Website: Toyota Nation
For: Toyota cars
Members: 431,000+
Frequency: Very active
Considering Toyota is one of the best-selling car brands in the world, it's no surprise that it has a dedicated forum.
Besides the regular interaction of members, the Toyota Owners Club forum is user-friendly as it has threads for each model which will simplify your search.
This forum also contains a workshop section, which is categorized into different parts, so it's a great place to ask questions about Tacoma tire sizes or Tacoma roof racks.
Aside from this, you'll see a general discussion thread where you can talk about anything.
Kia Forum
Website: Kia Forum
For: Kia cars
Members: +143,000
Frequency: Very active
If you need any information about Kias, you're bound to find it on the Kia Forum. More than 143,000 active members mean that you'll find people who are quick to answer your questions.
Popular threads revolve around the Kia Sorento, Rio, and Sportage amongst others. Whether you're looking for help with braking issues or a loose battery connection, you've got more than 606,000 posts to scroll through to find the answers you need.
Car Talk Community
Website: Car Talk Community
For: All cars
Members: 100,000+
Frequency: Very active
Car Talk Community is a highly active and popular forum. You can expect members to respond relatively quickly, and you don't be surprised to find a goldmine of information here.
Aside from the general discussions, threads on this forum cover just about everything from sports cars to pickup trucks. You'll find nifty tips, answers to all your mechanical questions, and troubleshooting advice from experienced car enthusiasts.
Members are supportive and understanding, so there is no such thing as a "dumb question" here.
The Nissan Club
Website: The Nissan Club
For: Nissan cars
Members: 163,000+
Frequency: Moderately active
As the name suggests, if you're a Nissan owner looking for a community of your own, this is the forum for you.
There are more than 163,000 like-minded members on this forum, who can help you out with all sorts of information and advice. The forum has been categorized into various sections such as technical and specific interests, members, classifieds, and general discussion.
Navigating this forum is relatively easy, with threads dedicated to every Nissan model out there.
Pirate 4×4
Website: Pirate 4×4 
For: Off-road vehicles
Members: 328,000+
Frequency: Moderately active
Owners and enthusiasts of custom off-road vehicles will find a home at Pirate 4×4. With more than 18 million posts, the forum has just about everything you need to know regarding off-roading and overland vehicle use.
This is an awesome place to ask questions like which camper shell is best for your Toyota Tacoma, or if a certain leveling kit will fit your model of car.
Apart from discussions about modifications, fabrication, and drivetrain, you can also find classified posts of some of the most popular off-roaders. Members are friendly, active, and always ready to help out a fellow off-roader.
Automotive Forum Websites: What Matters?
Whether you're searching for forums about modifications or to get advice on wheel offset for the perfect fitment, the automotive community never fails to disappoint.
But for many, finding a reliable automotive discussion forum is much more than getting your car questions answered — it's a great way to build a community of people that share your interests.

You'll frequently see members sharing pictures of their custom builds, talking about the latest in car tech, and helping other members out of a sticky situation. So if you're looking for a global family of car lovers, look no further.
Got a favorite automotive discussion forum that we missed? Tell us in the comments below.