Scion's FRS is an affordable entry-level sports car with just the right amount of everything — power, driving dynamics, aesthetics, and tunability.
It's a staple in the RWD-tuner community thanks to its jack-of-all-trades status. You can drift it, stance it, hardpark it, or simply leave it stock and use it as a daily.
The FRS is the same car as the ZN6 and Z6C-based Gen 1 Subaru BRZ and Toyota FT-86 with a different badge. Nearly everything between the three cars is the exact same.
That said, we are slightly biased towards the FRS. In this article, we'll tell you why that's the case, and we'll discuss why the FRS is touted as even more of a driver's car than the NA and NB Miata.
We'll also go over the specs, reliability, and maintenance best practices for these cars.
History of the Scion FRS
Even though the FRS was first manufactured from 2013 to 2016, its story actually began in 2007.
The goal was simple: to create a driver-centric sports car with a front engine, rear-wheel drive layout. However, making this a reality was very difficult as it took years to come to fruition.
Toyota and Subaru collaborated by combining their engineering and design efforts; with Subaru contributing towards chassis development and Toyota with their styling and 4Ds fuel system.
The Subaru boxer engine, which is usually powered by AWD cars, was given the unique task of powering an RWD chassis. Interestingly though, Toyota is no stranger to boxer engines.
From 1966 to 1969, Toyota produced the Sports 800 which featured an RWD drivetrain and a 2U-B H2 flat-twin, which is the most common type of boxer engine.
While the FRS was still being designed, the Sports 800 was taken into consideration. The ever-popular AE86 also served as a major inspiration for the new sports car.
That's why the project was referred to as "86" when in development, and when Scion became defunct, we were left with the Toyota 86.
Why the AE86? Because it was a relatively low-powered but great handling car that took well to modifications.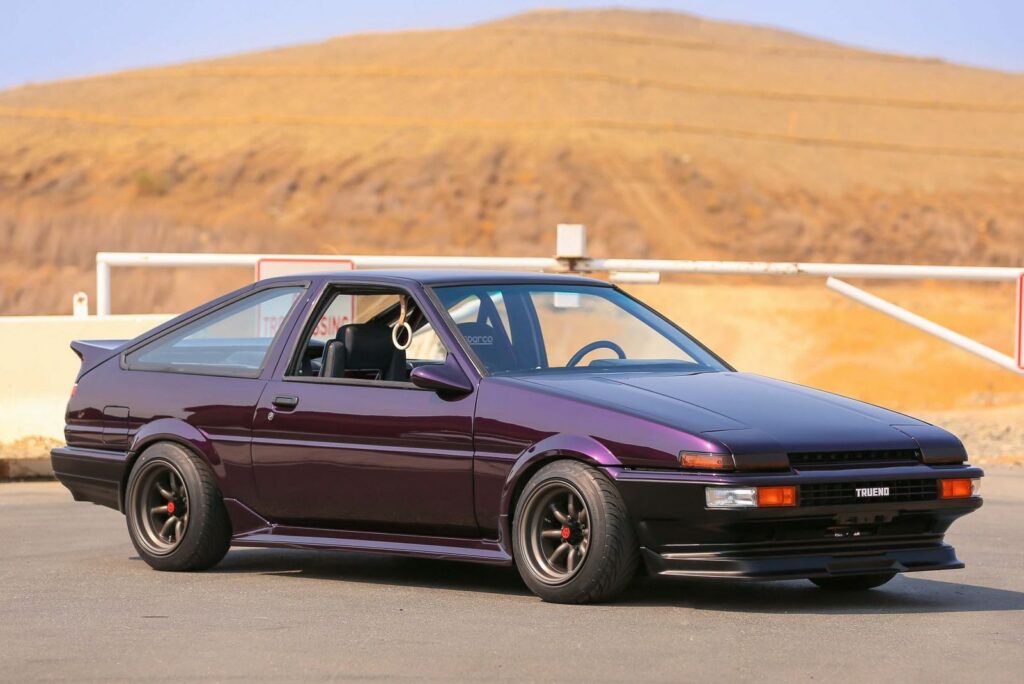 Toyota realized that it is impossible to build a sports car that suits every driver perfectly; the only way to do that would be to build a one-of-a-kind car for each customer, which is impractical and very expensive for both the company and the buyers.
Instead, they reasoned; why not build a car that is balanced from the factory and performs well, but is easily modifiable so each driver can fine-tune their FRS to their own liking?
This is exactly what the Toyota and Subaru partners did with the FRS, which has a huge aftermarket. If you like the car as is from the factory, you have a great sports car that can carve canyons with ease.
If, however, you want more power, you have a myriad of options, from intakes and exhausts all the way up to a variety of forced induction kits. If you want to dial in the suspension, even more, there are sway bars, control arms, and aftermarket coilovers for your FRS.
In fact, there are subtle design cues that indicate that the car was made to be modified for racing. For example, the door handles on the inside of the FRS are set a little further back, and this was done on purpose so they would not be in the way should the driver choose to install a roll cage.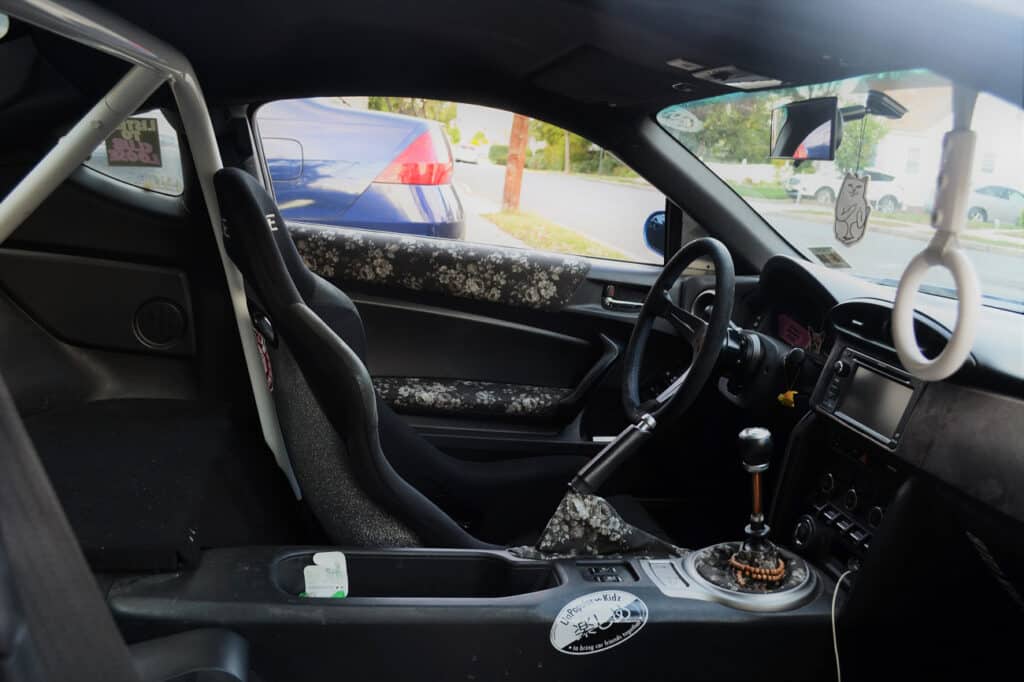 While the rear seats in the FRS are considered unusable for most adults, they do fold down to provide some extra storage space with the trunk. Believe it or not, the trunk space was actually measured by the millimeter to ensure it could fit exactly four tires in the back.
The goal was to make it as easy as possible for those who take their car to the track on the weekends to carry an extra set of tires along with them, a luxury many other sports cars simply cannot offer.
Scion FRS Specs
Production years: 2013-2016
Manufactured in: Japan
Body style: Coupe
Layout: Front-engine, rear-wheel-drive
Engine: 2.0 L 4-cylinder naturally aspirated FA20/4U-GSE boxer
Power: 200 hp
Torque: 151 lb-ft
Transmission: 6-speed manual or automatic
Weight: 2,758 – 2,806 lbs
Height: 50.6"
Width: 69.9"
Length: 166.7"
Ground Clearance: 3.8"
0-60 (s): 6.2
The FRS kept its overall engine displacement and performance consistent for each year, with some updates in 2014 and 2015.
In 2014, a touch screen stereo system was made standard. For the 2015 model year, the suspension was revised by stiffening the front and recalibrating the rear shocks for a reduction in body roll.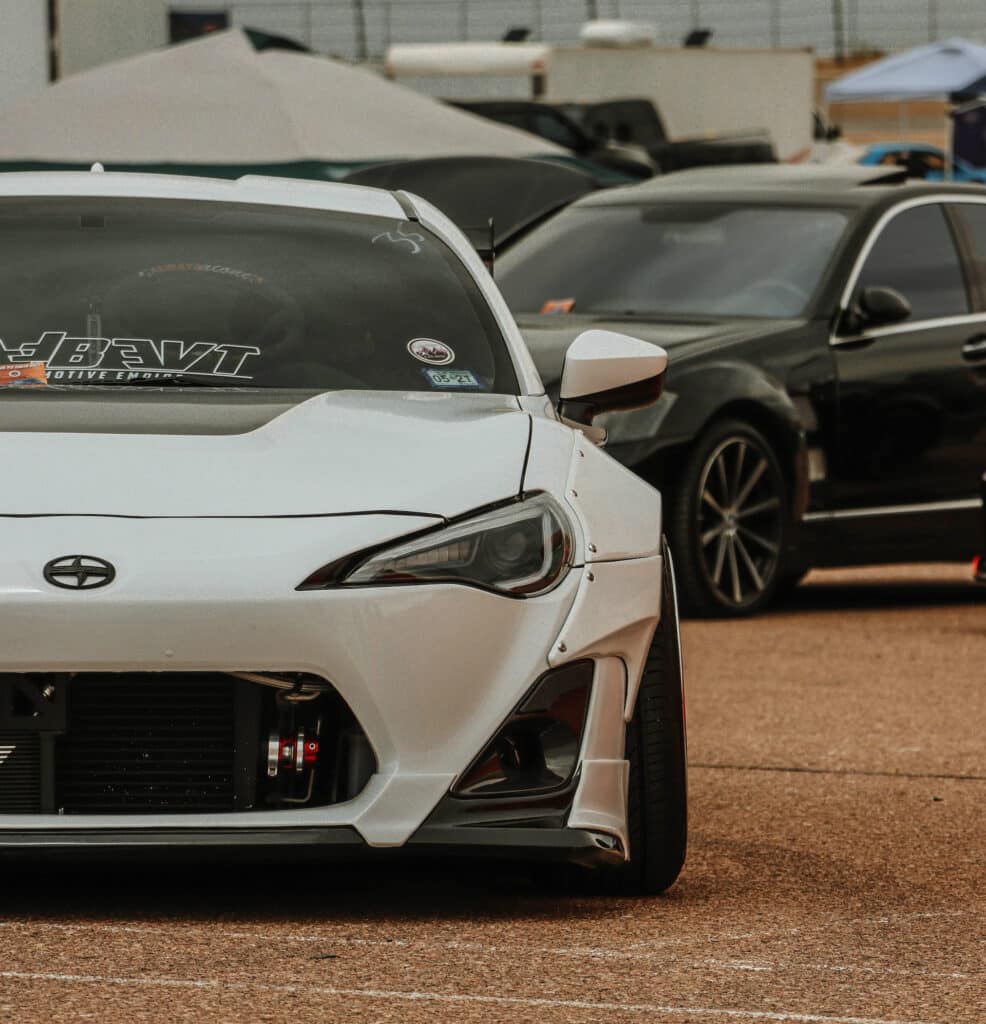 There were also a few special editions released along the way:
2013 Series 10: Commemorated the 10th anniversary of Scion. The car had a unique silver finish, glowing FRS badging, and even a solar-powered illuminated shift knob.
2014 Monogram Series: Like the Series 10, this special edition came with creature comforts such as keyless start and climate control upgrades. It also featured a color-matched spoiler and leather seats with Alcantara inserts.
2015 Release Series 1.0: The 2015 special edition featured a yellow finish and plenty of TRD upgrades, including an aero kit, exhaust, steering wheel, and lowering springs.
2016 Release Series 2.0: The car came in a lunar storm finish and was outfitted with an aero kit, TRD wheels, and even an Alcantara dashboard.
Though the Series 10 is a special edition, the 2013 is a key year to avoid as Scion were still working out some teething issues with the FRS. Buying a 2014 onwards will help you to avoid picking up a car with these small issues.
The Scion FRS does have a 50:50 weight distribution, but it's worth mentioning that weight distribution is typically something that the marketing department promotes. These figures are calculated when the car is stationary.
Knowing the difference between static and dynamic suspension geometry will make it clear why stationary weight distribution doesn't matter. For street-driven cars, corner balancing is far more important.
Scion FRS vs BRZ vs FT-86
The 3 cars are practically the same, with very minor cosmetic differences that don't impact aerodynamics in the slightest.
One mechanical difference worth noting is that the spring rates on the FRS and BRZ are slightly different. The latter is tuned more like a WRX, being a Subaru and all.
The BRZ tends to understeer because it has softer springs, while the FRS has stiffer rear springs which makes it more tail-happy as a result.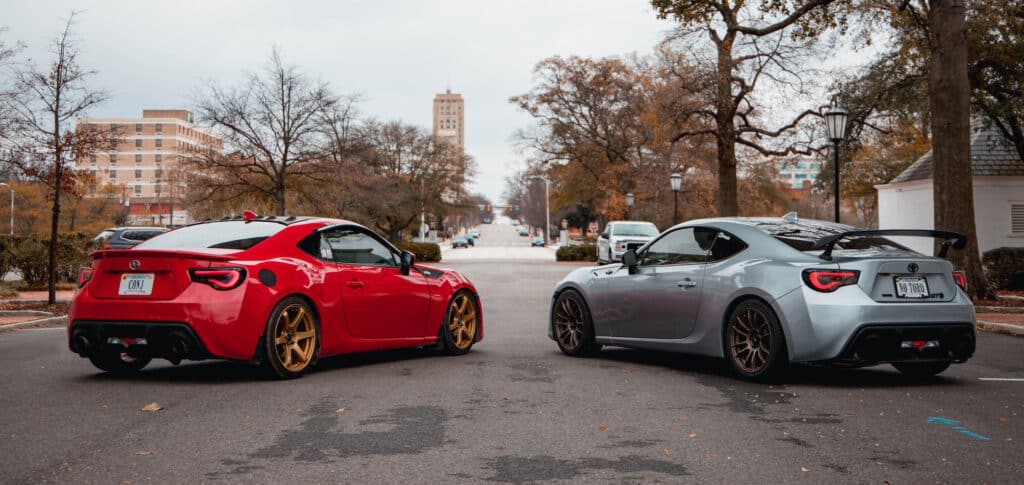 Here are the front and rear spring rate differences between the two:
BRZ Front: 27 N/mm (153 lbs/in)
FRS Front: 23 N/mm (131 lbs/in)
BRZ Rear: 34 N/mm (195 lbs/in)
FRS Rear: 37 N/mm (211 lbs/in)
Check out our spring rate conversion guide if you're unsure what the above numbers mean.
Is the Scion FRS Reliable?
Overall, the FRS is a reliable car. The only major problem it had was valve spring failure, and this was present only in the 2013 model year.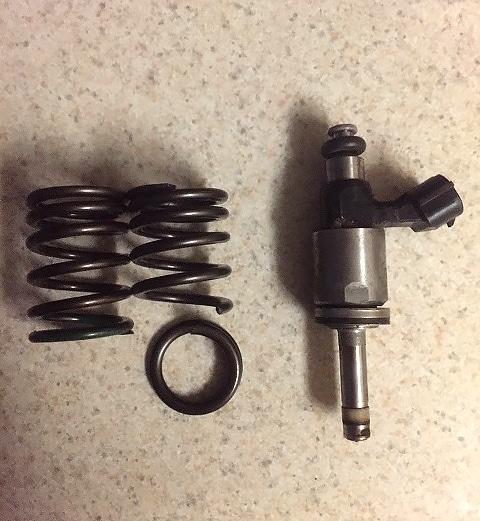 Toyota issued a recall on 2013 Scion FRS models and addressed the issue. Engines that were affected by the issue of valve spring fracture would struggle to keep and stall randomly, which is not ideal and extremely unsafe.
To make matters worse, this also meant that other parts of the engine could get damaged, making the repair costs unreasonably high.
However, many owners reported their FRS engines were failing shortly after having the recall work done.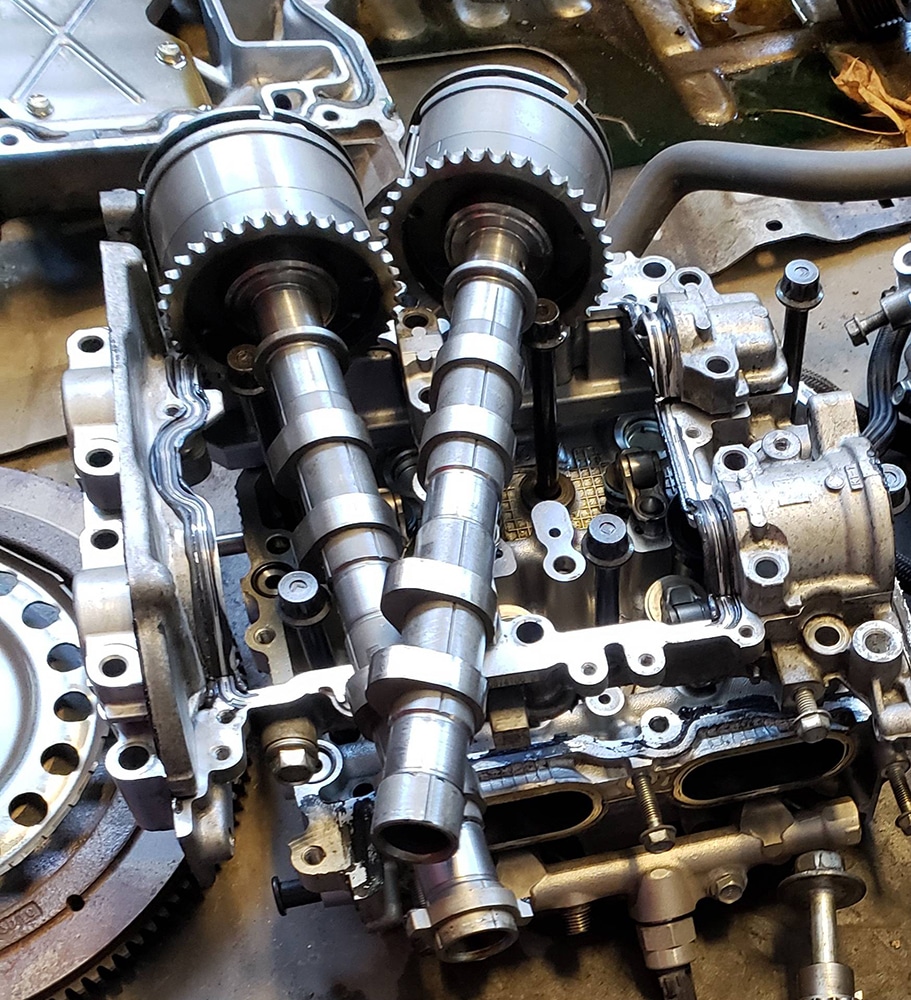 The situation escalated to a point where a class action lawsuit was filed for this problem, as FRS owners were being handed huge engine repair bills which they felt were unnecessary.
What this means is that if you are a prospective buyer, avoiding the 2013 model year is a wise move.
Another recall concerning automatic transmission-equipped FRS models from 2013 to 2016 was made, as well.
This time the concern was that the ignition key could be removed even when the car was not in park. You can visit Toyota's official website and enter the VIN number to check the recall status.
Otherwise, the Scion FRS serves owners well as a daily driver and as a track toy. Of course, the promise of reliability comes with the assumption that it will be maintained with care regularly.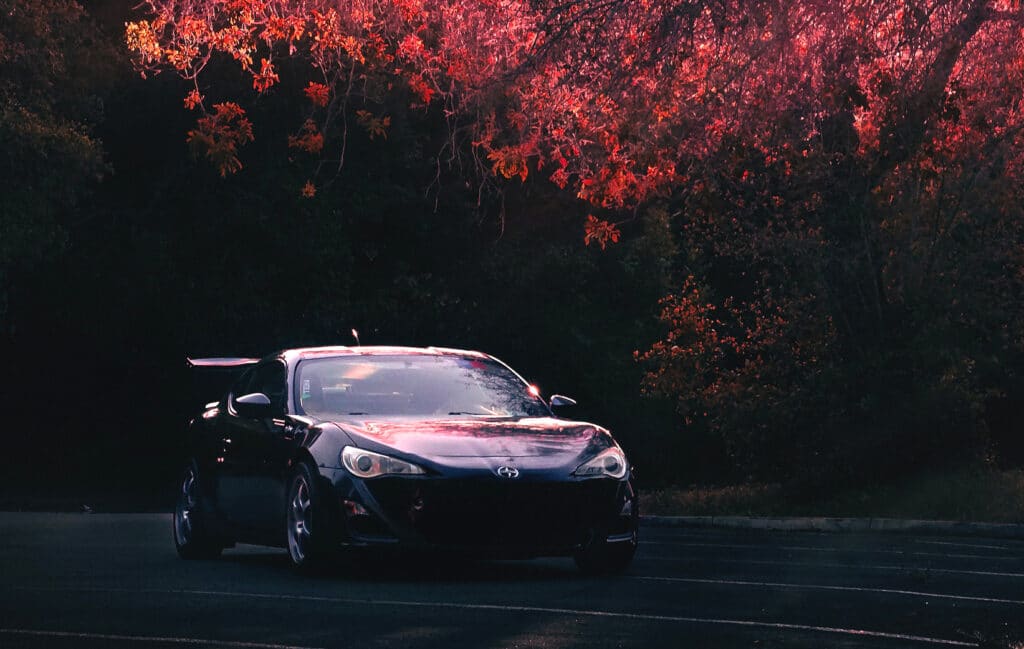 Another factor that the Scion FRS's long-term reliability depends on is modifications. For example, a turbocharged FRS pushing 400 horsepower is obviously going to be less reliable than a completely stock, naturally aspirated FRS.
This is not to suggest that you should avoid modifying your FRS or even trying to get crazy power out of it; that is exactly what the platform was designed for.
How to Maintain Your FRS
Just like any other vehicle, you want to make sure you tend to several key things like changing your engine oil (6 quarts of 0W20), topping off all fluids in a timely manner, being alert for symptoms of bad spark plugs.
Refer to the scheduled maintenance guide in the FRS owner's manual for the main items that ought to be periodically checked and/or replaced, especially if you take your car to the track often.
Some common maintenance items and their corresponding mileage are as follows:
7500 miles: Brake rotors, lines, and pads (depending on the type of brake pads).
15,000 miles: Cabin air filter and intake filter replacement | Replace axle boots, exhaust hangers, ball joints, and dust covers.
30,000 miles: Brake fluid change.
50,000 miles: Change spark plugs (learn about spark plug replacement costs) | Manual transmission and differential fluid change if needed.
60,000 miles: Change Automatic transmission fluid.
For more detailed information, here's a copy of Scion's official FRS maintenance schedule.
Routine maintenance aside, there are some things specific to the FRS that you need to know about.
Towards the rear end of the FA20 engine, there's an oil pump that circulates oil to the automatic transmission. But on manual cars, a cam plate is used to block that opening off because it's not required.
Firstly, the cam plate is poorly designed, and secondly, it is sealed with a weak RTV sealant as a gasket which makes it prone to leaking.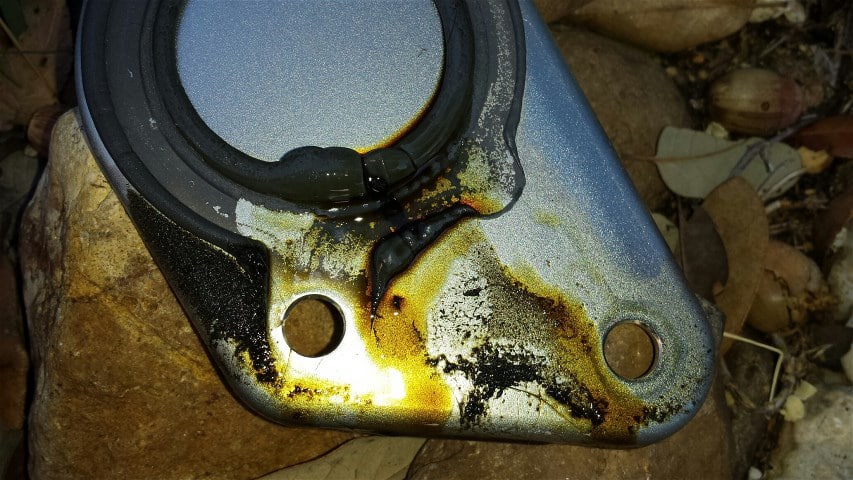 This is a common problem when these cars are boosted. One way to tell if the cam plate is leaking is if you can smell burning oil. Undetected, it can wreak havoc with the engine.
There are aftermarket cam plates that come with o-rings that fix the leaking issue, we recommend installing one of those.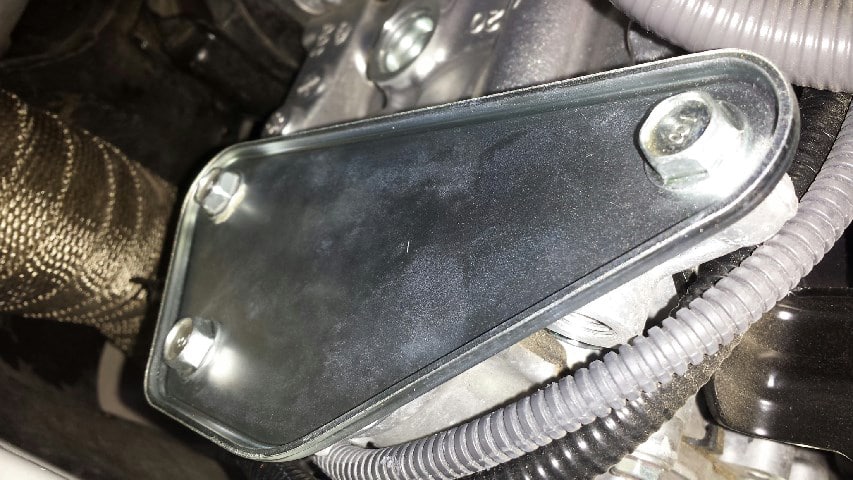 Other than that, the OEM batteries aren't great, they're known to fail in 4 years. The coil packs on model years 13,14, and 15 are known to overheat. This causes premature wear on the spark plugs which will snowball into more problems.
Another significant issue is weak synchros. If you hear any sort of grinding noise while shifting, especially when the engine hasn't reached optimal operating temperature, chances are that the previous owner has driven the car really hard.
In this case, several transmission components will need to be replaced. Thankfully, they aren't all that expensive.
Some more things to inspect:
OEM bumper bar: This part is weak, check to see if the car has been in a crash or not.
Rear subframe rust: Being RWD, this is a stress point that needs to be taken care of.
Fragile factory wheel studs: Stick to OEM torque spec or swap them out with aftermarket hardened with the help of wheel stud replacement tools.
Summing Up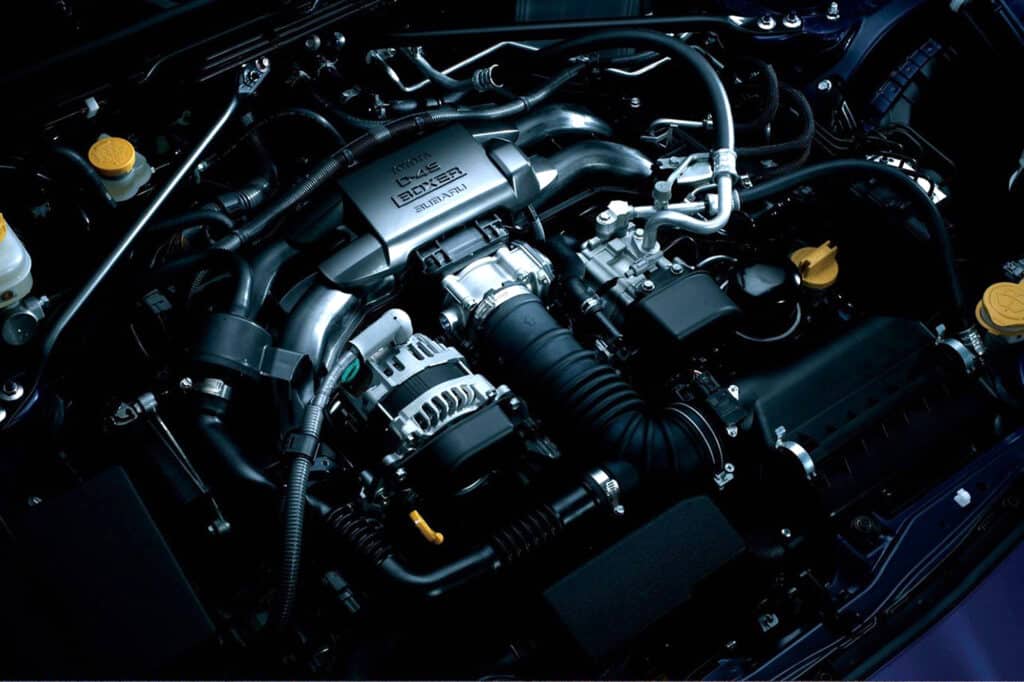 You can't really go wrong with the FRS. It's not as powerful as some of the other tuner cars and drift cars in its segment, but it's the perfect driver's car.
It's meant to be modified, and it can take on pretty much anything you throw at it. As long as you know what you're doing and choose the right supporting mods, you'll have a car that'll plaster a grin on your face every time you drive it.
What are your thoughts on the FRS? Would you rather keep it stock? Let us know by leaving a comment below!