Nissan's VQ30DE was introduced in 1994 as a replacement for the VG and VE series, specifically, the VG30DE and VE30DE. The naturally aspirated 3.0L V6 offered plenty of power with a healthy dose of torque.
In later VQ30 variants, efficiency and power delivery saw a significant improvement thanks to the introduction of direct injection and variable valve timing.
The VQ30DE had a more powerful version dubbed the VQ30DE-K. While the standard VQ30 put out a maximum output of 217 hp, the DEK was tweaked to 227 hp from the factory.
Its robust all-aluminum chain-driven design made it a favorite amongst tuners around the world.
In this article, we'll discuss the Nissan VQ30DE's specs, reliability, and tuning potential.
Nissan VQ30DE: Specs
Engine code: VQ30DE, VQ30DE-K
Production: 1994-2003
Layout: V6 DOHC 24V
Displacement: 3.0L (2,987 cc)
Fuel system: Electronic Fuel Injection (Sequential Multi-Point)
Cylinder bore: 93 mm (3.66″)
Piston stroke: 73.3 mm (2.89″)
Compression ratio: 10.0:1
Power: 190 hp to 227 hp at 6,400 rpm 
Torque: 205 lb-ft to 217 lb-ft at 4,400 rpm
Firing order: 1-2-3-4-5-6
The VQ30DE features 4 valves per cylinder and an all-aluminum design. The DOHC engine also gets a fully balanced 4-bearing crankshaft in addition to Nissan's EGI (Electronic Gasoline Injection) system.
Other highlights of the VQ30DE include forged steel connecting rods and a micro-finished 1-piece forged crankshaft.
Compression stands at 10.0:1, with the engine having an oversquare design. While earlier versions put out 190 hp, later variants of the VQ30DE were known to make 227 hp, especially in the improved DE-K model.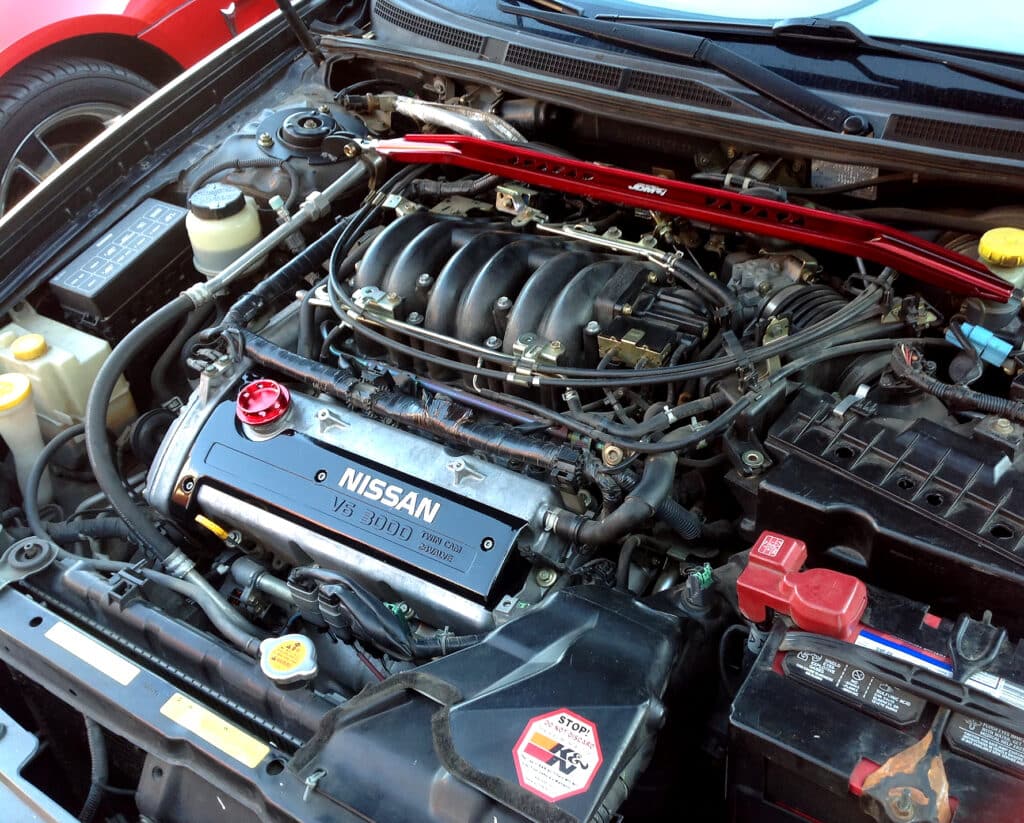 So the question is, what's the difference between the VQ30DE and DE-K? The VQ30DE-K adds a dual-runner intake manifold, with certain variants featuring an additional fenderwell intake.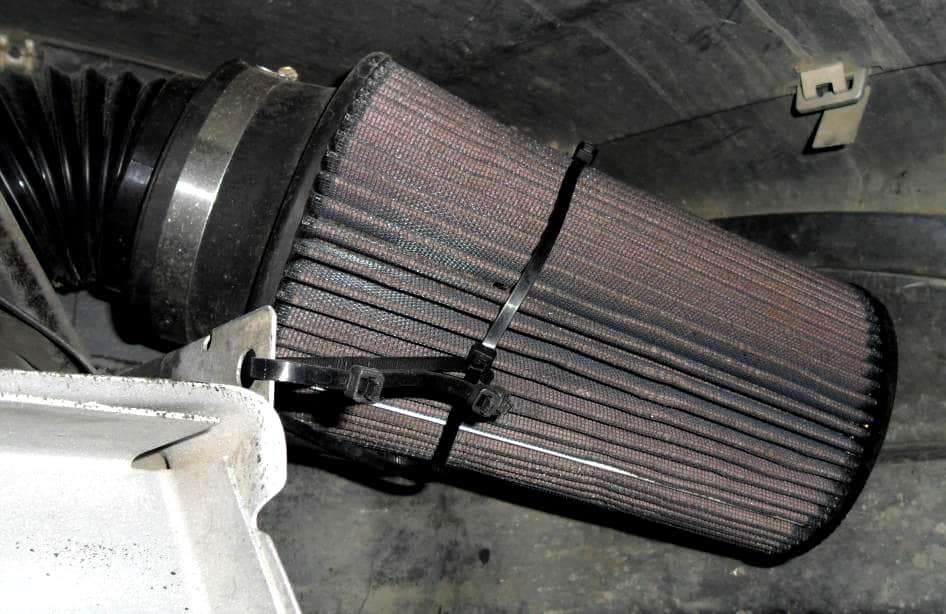 It's worth noting that U.S-spec VQ30DE engines were only equipped with a single-runner intake manifold. The VQ30DE holds 4.2 quarts of oil with a recommended viscosity of 5W-30.
Here's a breakdown of the engine code:
VQ: Engine series
30: 3.0L Displacement
D: Dual overhead camshafts
E: Multi-point fuel injection
K: Kaizen, which is Japanese for improvement
The same applies to other high-performance Nissan engines from the same series, such as the VQ35DE, VQ35HR, VQ30DET, and VQ37VHR.
Cars featuring the VQ30DE include:
1994-1998 Nissan Cefiro 
1995-1999 Nissan Maxima
1996-1999 Infiniti I30
1998-2003 Nissan Bassara
1998-2003 Nissan Presage
VQ30DE Reliability
The VQ30DE was on Ward's 10 Best Engines list from 1995 to 2001, and is considered to be a very reliable engine.
There are accounts of stock motors lasting around 200,000 miles just with routine maintenance. It might just be among the most durable V6 engines Nissan has ever made.
But as with any motor, the VQ30DE is not perfect — carbon buildup, alternator malfunctions, uneven belt wear, and hose leaks are some common problems.
VQ30DE Tuning Potential
The general consensus is that the VQ30DE's internals are quite receptive to mods. You can go up to 350 whp without pushing the engine to its limit.
There are VQ30DE builds with around 500 whp, but those are equipped with a supercharger or turbo with 12+ PSI of boost.
450 to 500 whp is considered the upper limit for VQ30's stock internals. If you're looking to push for those numbers, consider upgrading some of the engine's internals, particularly forged pistons and race cams.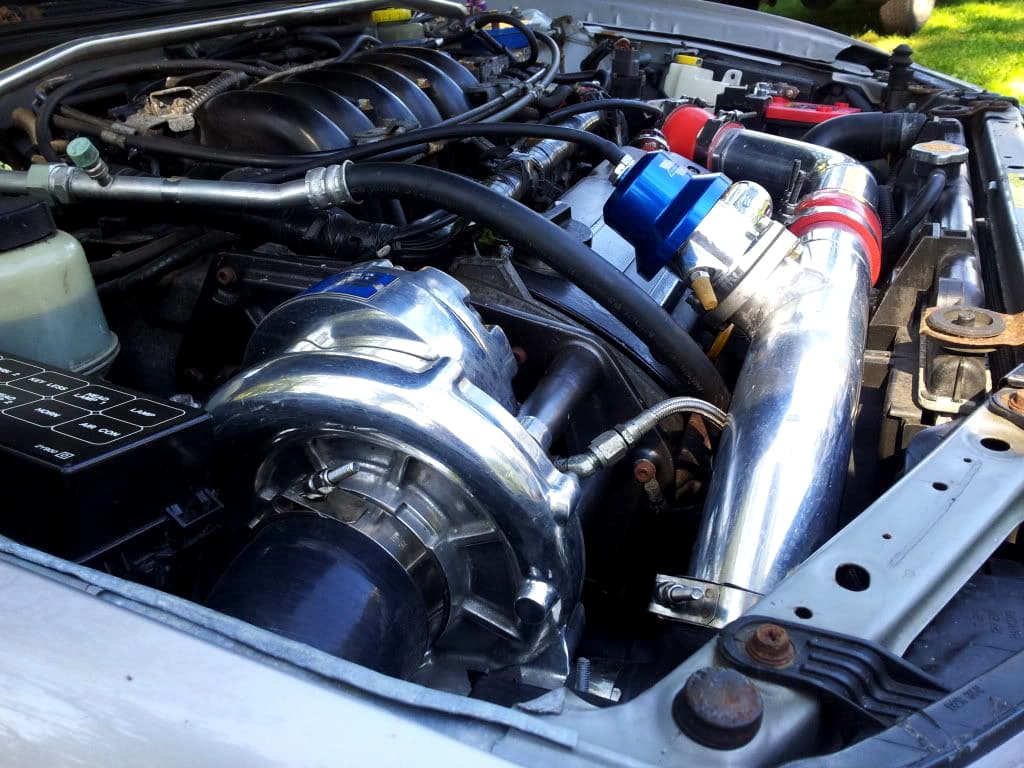 We also recommend upgrading the cooling system, headstuds, and gaskets, just to be on the safer side.
A more rational approach, budget-dependent, of course, is to start with basic mods such as short ram or cold air intakes, bigger fuel injectors, and aftermarket exhaust systems or test pipes.
Work your way to a Stage 1 map and then look at the more expensive stuff if you're still unsatisfied with the power output.
Nissan VQ30DE: Conclusion
Perhaps the best V6 in the swap scene, the VQ30DE is undoubtedly an excellent piece of hardware. You get decent pulling power and a bulletproof design to go along with it.
You can pull off insane numbers from a VQ30DE, but it all depends on the intent and how much you're willing to spend.
It's well-engineered from the factory, and with routine maintenance and carefully curated upgrades, the VQ30 could very well be the best choice for a fun and reliable V6 daily driver.
Would you choose the RB25DET over the VQ30DE as your preferred 6-cylinder Nissan engine? Let us know by leaving a comment below.
If you enjoyed reading this post, share it with your friends on Facebook and Reddit. We appreciate your support!