Honda's D16Y8 engine is part of the Japanese carmaker's D-series lineup. The 1.6-liter four-cylinder SOHC unit features Honda's famous VTEC system on the intake side, giving it better performance than most D-series engines.
The D16Y8 replaced the D16Z6 when Honda launched its 6th generation Honda Civic in 1996. It was in production until 2001, when it was replaced by the larger-capacity D17A2.
Although the D16Y8 only had a short four-year production run, it's still very popular among D-series enthusiasts thanks to its reliability and power, rated at 127 hp and 107 lb-ft of torque.
D16Y8 Engine Specs
Displacement: 1590cc
Layout: 4-cylinder, SOHC, 16v, VTEC
Power: 127 hp at 6,600 rpm
Torque: 107 lb-ft at 5,500 rpm
Compression ratio: 9.6:1
Firing order: 1-3-4-2
Fuel system: OBD B2, electronic fuel injection
Cylinder bore: 75.0 mm
Piston stroke: 90.0 mm
In the US, the Honda D16Y8 engine was fitted in the '96-'00 Civic EX, as well as the '96-'97 Del Sol Si.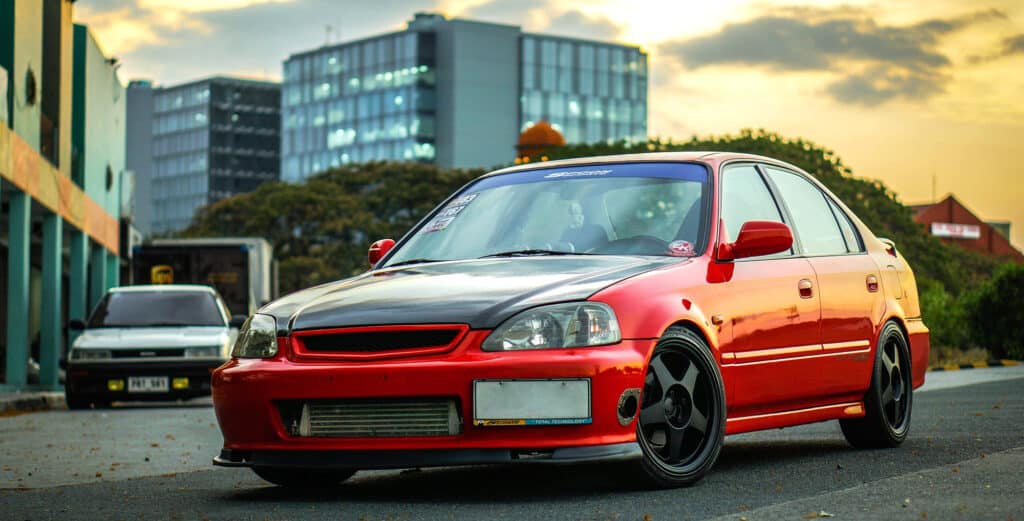 It was also found under the hood of the Civic Si and Acura 1.6 EL in Canada, and the European Civic EX and Coupe.
Honda D16Y8 Performance
Some enthusiasts consider the Honda D16Y8 engine to be a high-performance version of the D-series.
They're not exactly wrong, but the engine is better known for being fuel efficient and having lower emissions than all-out power.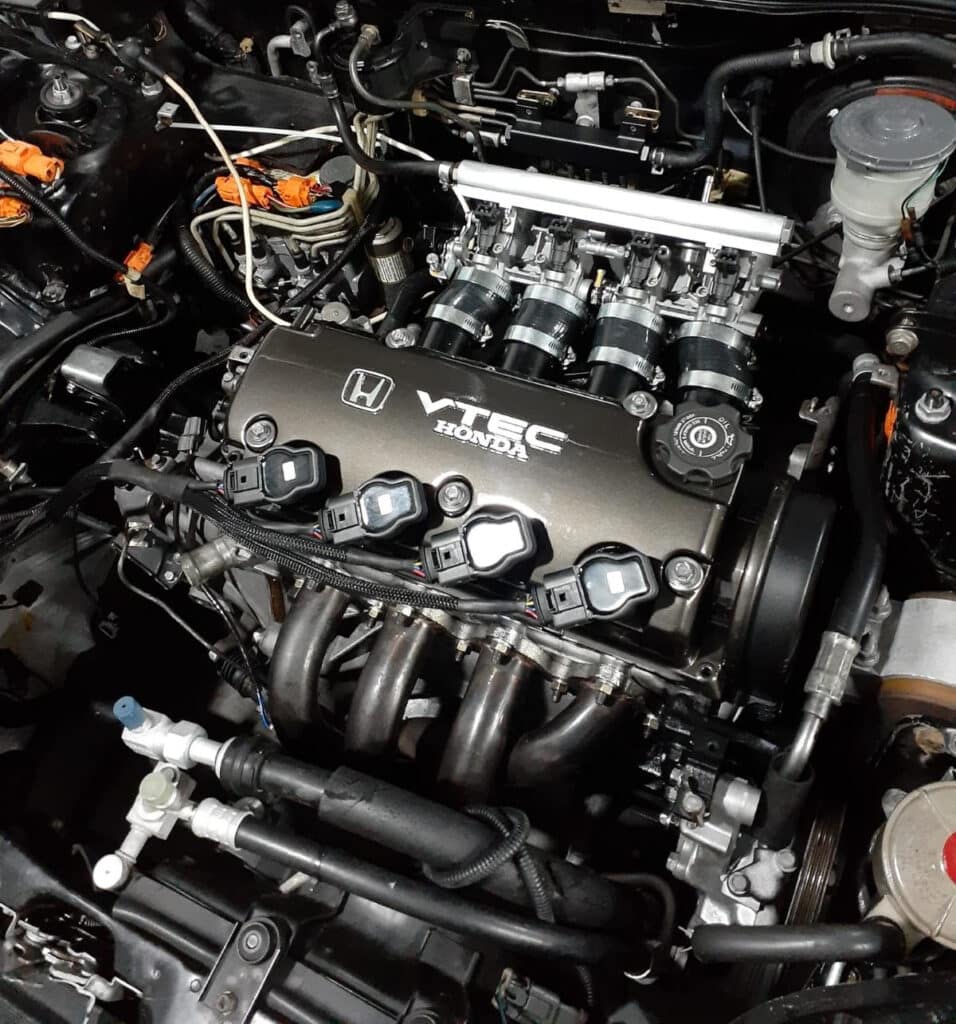 Those looking for power should know that there are better Honda engines to build, such as the B-Series or K-Series, especially the K20 engine.
That being said, the Honda Civics that featured the D16Y8 block had a lot more power than the base model.
The D16Y7 base model engine in the US market makes 106 hp, and in Europe, the base model has a 1.4-liter D14A3 making only 75 hp.
The D16Y8 VTEC unit packed 127 hp, making it a proper high-performance option in comparison.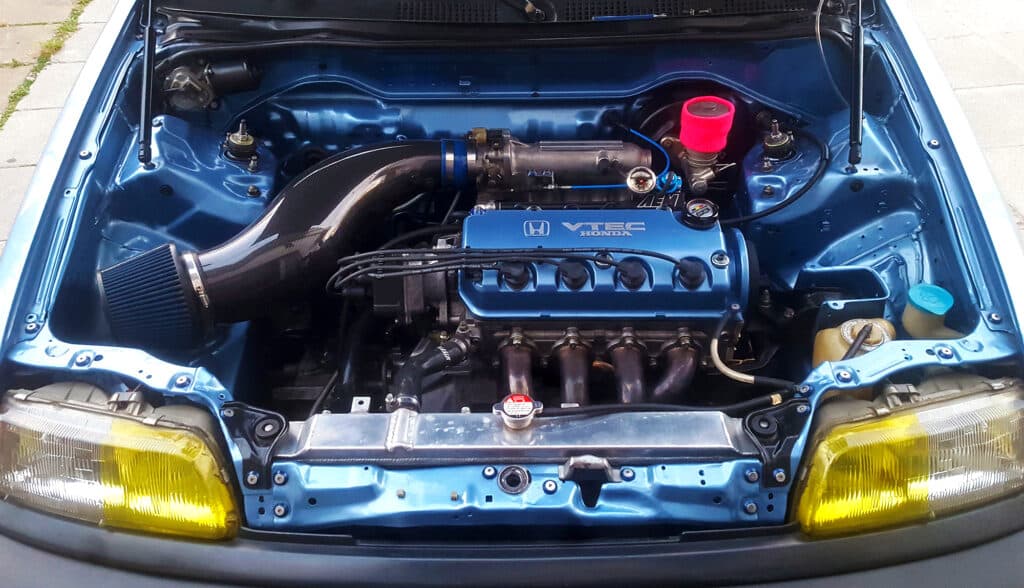 What made the D16Y8 special was the VTEC system — Variable Valve Timing and Lift Electronic Control.
Thanks to this, power output can easily be improved upon, either with some simple bolt-on parts or by adding a turbo kit.
Going down the naturally aspirated route can tease out somewhere in the region of 150+ whp.
While that's not a lot by today's standards, it would make it a reliable and fun car to drive daily, and along with some supporting mods, it could be a proper canyon carver and track day tool.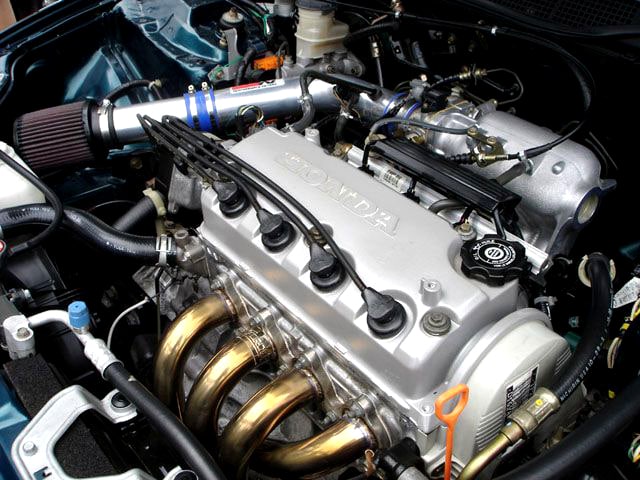 Those looking for a lot of power should install a turbo. There are some really affordable turbo kits on the market for the D16Y8, or you can cobble it together yourself.
The engine can handle around 200-220 whp before you need to upgrade the internals.
Past that point, you'll need a forged crank, Vitara pistons, and more — depending on how much power you want.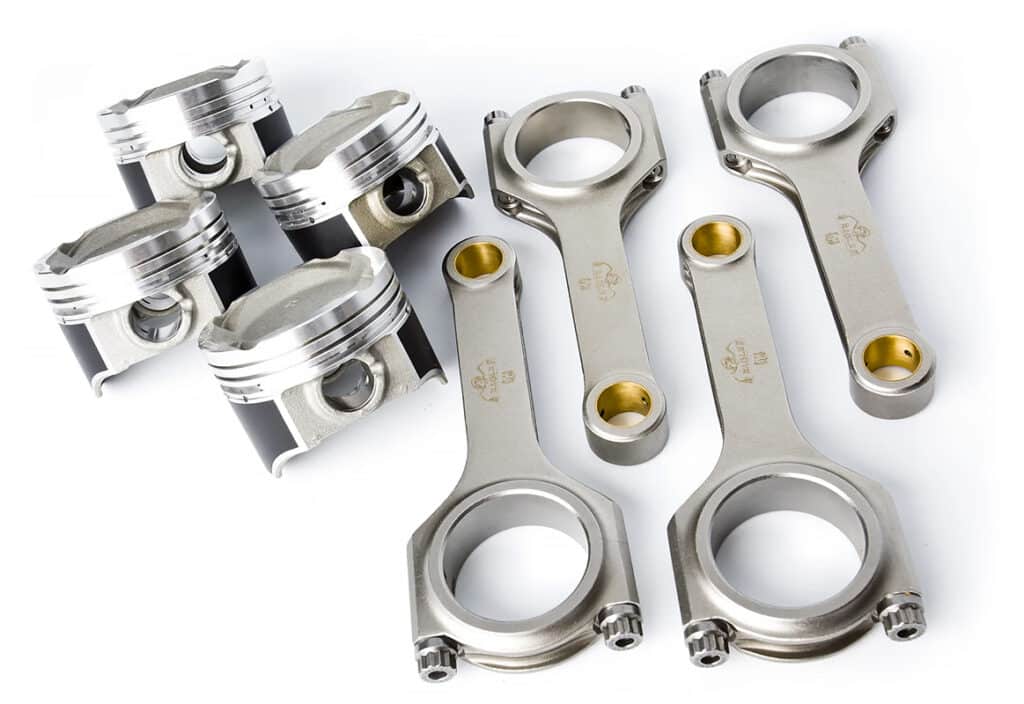 It's also worth keeping in mind that extracting a lot of power can potentially have a negative impact on reliability and drivability.
Whether you want to keep it stock or tune it, it's worth giving the D16Y8 engine a good inspection to make sure it'll be reliable, as there are a couple of well-known issues to keep an eye out for.
D16Y8 Common Problems
Honda's D16Y8 engine is, for the most part, very reliable. That being said, it has been 23 years since the last unit was made, and even the best engine can develop certain issues over time.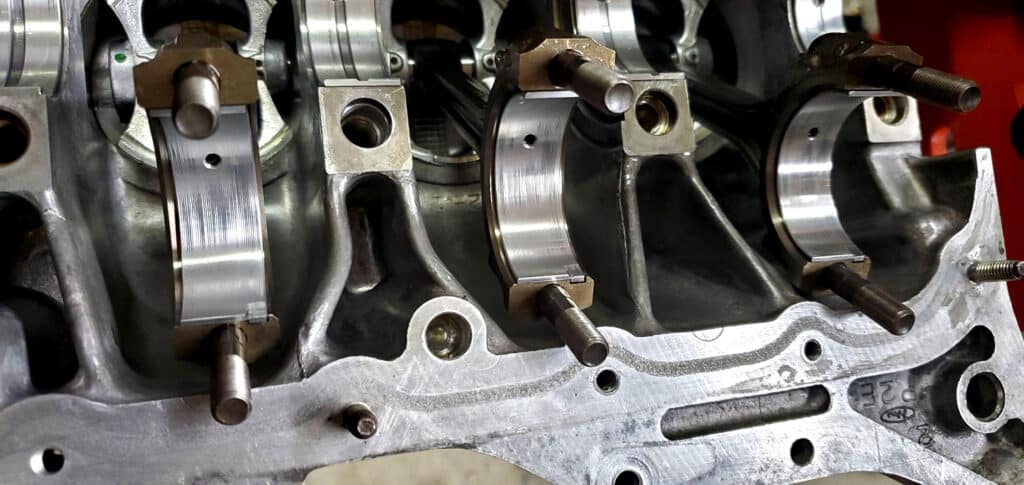 Other than age-related problems, there are also problems that can occur from a lack of maintenance, and a handful of issues appear due to weakness in its design.
For instance, poor bottom end oiling can happen due to a flaw with the D16Y8's design. In essence, dirt or other objects in the oil restricts the flow to the rod bearings, starving them of oil.
The end result is spun rod bearings and engine failure, and requires a rebuild. The D16Y8's timing belt is known for premature wear, which can result in internal damage and engine failure.
Oil leaks are another common problem with the D16Y8, especially if it hasn't been serviced regularly — changing worn gaskets and seals will sort out the problem.
The D16Y8's engine mounts wear out, causing vibrations, which can also affect the car's handling.

Head gasket failure is another known issue on the D16Y8 engine. This could potentially be fatal to the engine if coolant leaks into the combustion chamber.
While this may seem like a long laundry list of problems, you should keep in mind that these problems won't occur in all D16Y8 engines.
Many of the issues can be prevented with proper maintenance, and any fault that's not fatal can be fixed by replacing worn out parts.
Honda D16Y8 Rebuild Kit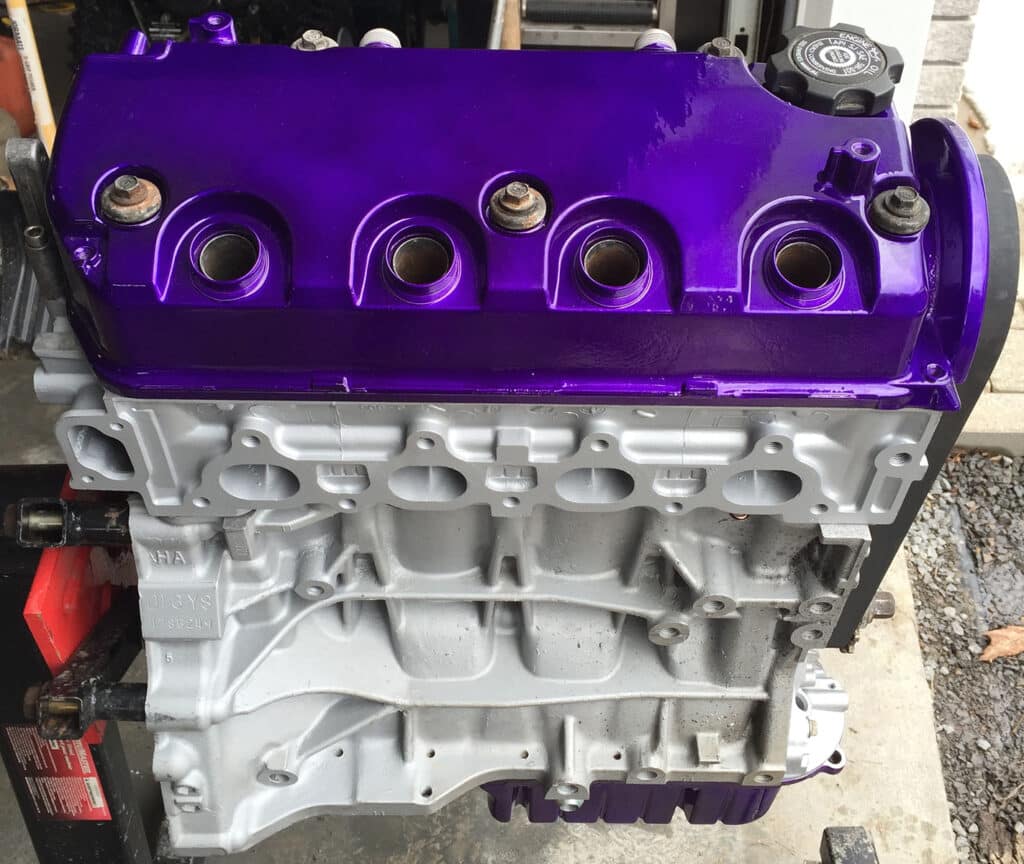 If you ever do find yourself in a situation where your Honda D16Y8 engine requires a rebuild, you'll be happy to know that there are engine rebuild kits readily available.
These kits address most of the problems listed above. If you've just bought an old car, or you intend to swap this engine into your current car, it might be a good idea to buy one.
If you don't know the engine's service history, it could very well end up saving you money in the long run.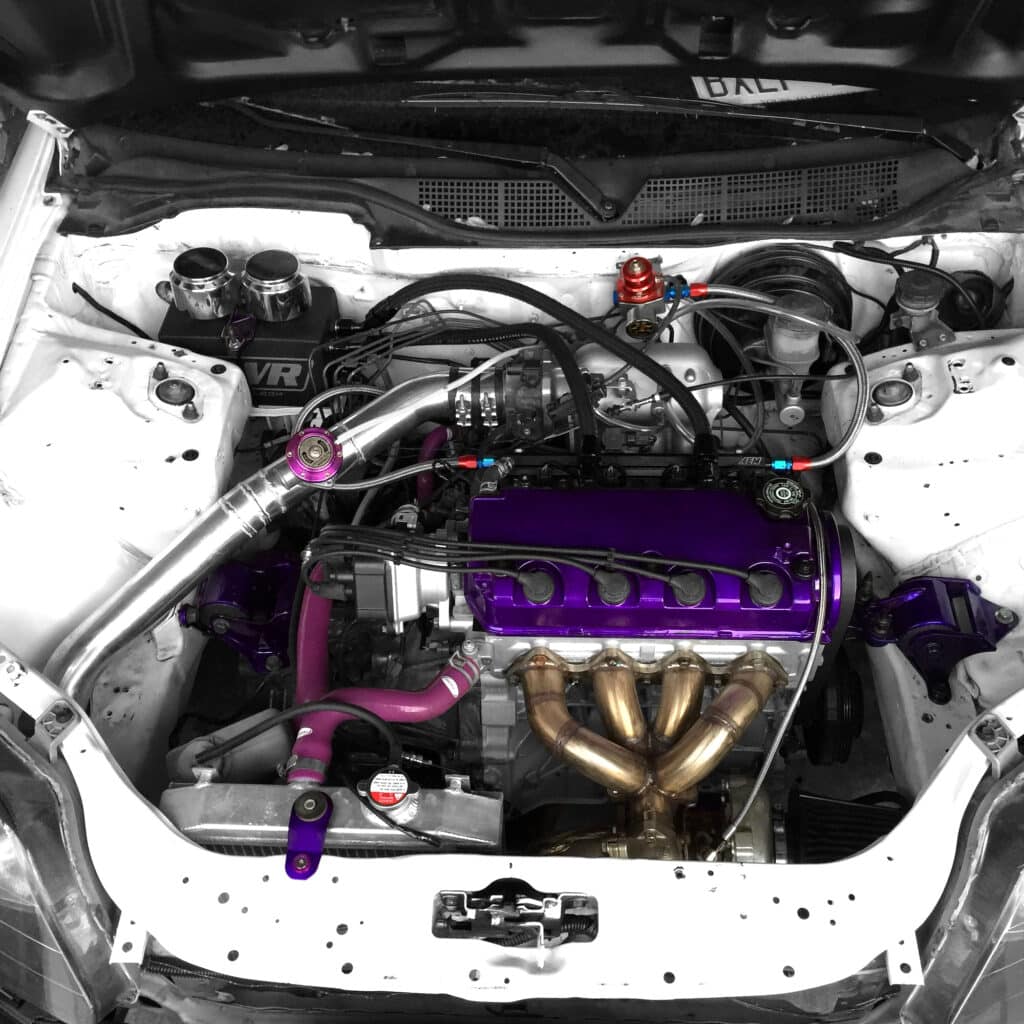 Each kit contains a full set of gaskets. Quite literally, every gasket you'll ever need for your D16Y8 motor can be found there.
There's also a complete set of pistons with rings, a full engine bearing set, a timing belt kit, a water pump, and an oil pump. Most D16Y8 engine rebuild kits claim to meet or exceed OEM specifications.
It should last more than 150,000+ miles, which means it can be driven daily for quite a few years.
The best part is that these kits are surprisingly affordable — it can potentially cost you a lot more to rebuild the engine after it blows up.
Concluding Thoughts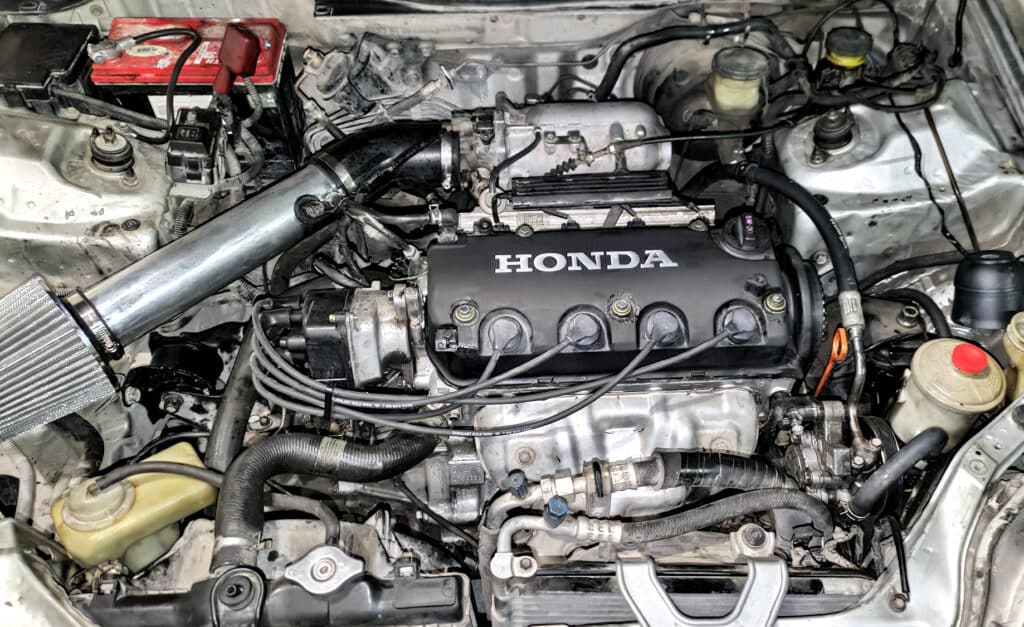 If you have your eyes set on Honda's D-series motors, the the D16Y8 is the one to go for. It's the most powerful of the entire bunch.
Alternatively, you can fit the D16Y8 head onto the D16Z6 block. There are manufacturers that make head stud kits for this exact combo.
If you enjoyed reading this post, don't forget to share it with your friends on Facebook, Reddit, or post it on your favorite car forums. We appreciate your support!