Nissan's KA engines, especially the KA4DE, are very commonly swapped into all kinds of project cars. However, the KA24E, although similar to the KA24DE in its displacement, is quite a different engine altogether.
The KA24DE is a heavily revised version of the KA24E, which came in as a direct replacement to Nissan's Z-series engines, the Z24, to be specific.
But unlike the Z-series, the KA24 was never offered in a carbureted form. The fuel system of choice was sequential electronic fuel injection, supplied by both Hitachi and Mitsubishi.
In this article, we'll discuss Nissan's KA24E engine in detail, including its unique quirks and features alongside the specs, tuning potential, and other related info.
KA24E Specs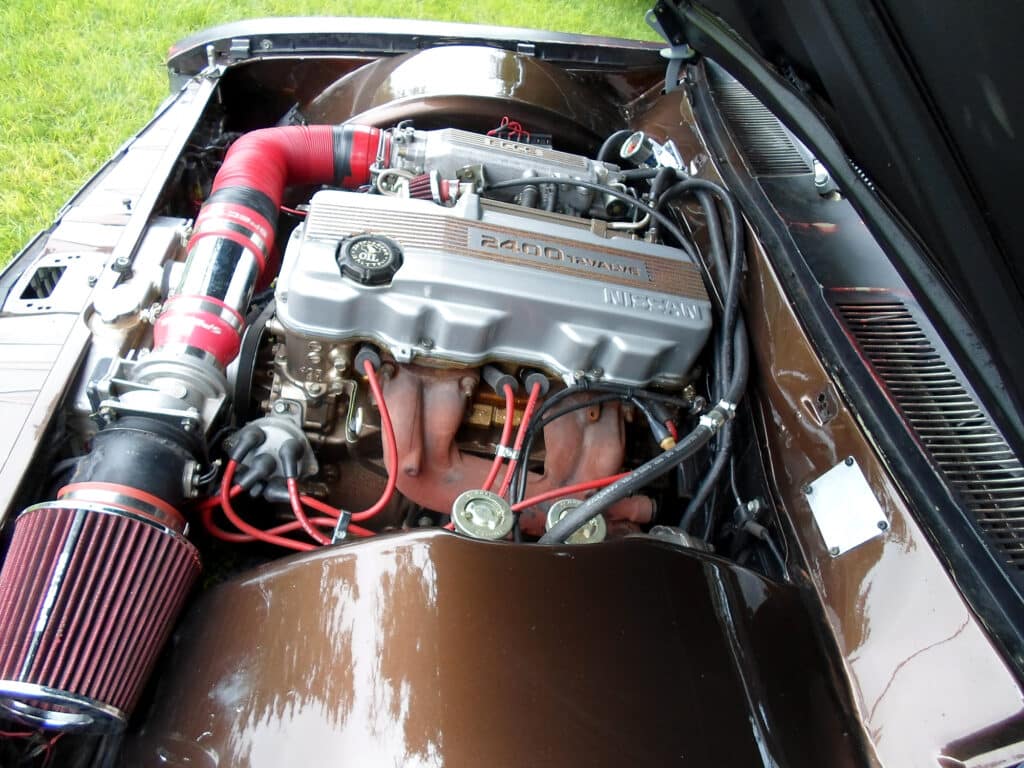 Engine code: KA24E
Production: 1988-1997
Layout: Inline 4 cylinder SOHC 12V (3 valves per cylinder)
Displacement: 2.4L (2,389 cc)
Fuel system: Sequential Electronic Fuel Injection
Cylinder bore: 89 mm (3.50″)
Piston stroke: 96 mm (3.78″)
Compression ratio: 8.6:1 (9.1:1 early 1989 240SX)
Power: 134 hp at 5,600 rpm, 140 hp at 5,200 rpm
Torque: 152 lb-ft at 4,400 rpm, 154 lb-ft at 3,600 rpm
Firing order: 1-3-4-2
The KA24E was a four-stroke SOHC engine that remained in production from 1988 through 1997. What's unique is that the 2.4L inline-4 has a 12-valve layout, translating to three valves per cylinder.
The chain-driven engine featured two intake valves and a single exhaust valve, measuring 34.0 mm (1.34″) and 40.0 mm (1.57″) respectively.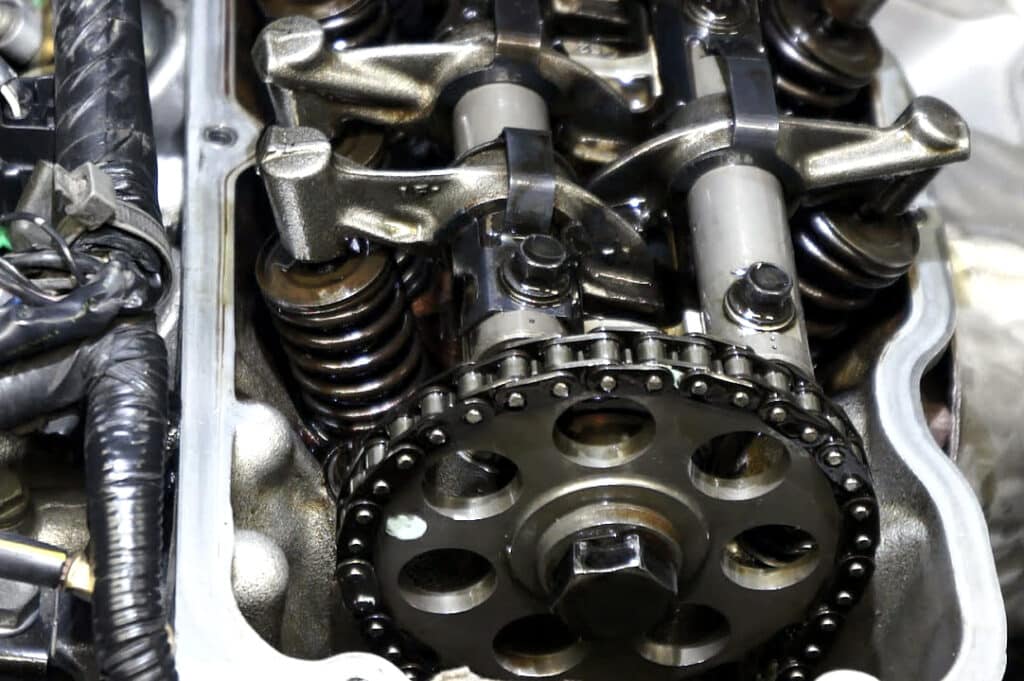 Nissan engineered the KA24E with a cast-iron cylinder block, cast steel connecting rods, a half-counterweighted forged steel crankshaft, and a cast aluminum cylinder head.
Depending on the application, the KA24E is available in two states of tune: 134 hp and 140 hp. Engine specs, including the bore, stroke, and firing order, are shared among the two variants.
However, things like compression ratio, fuel cut-off, valve lift, and valve duration are different for certain KA24Es, especially those used in SUVs.
Difference Between KA24E and KA24DE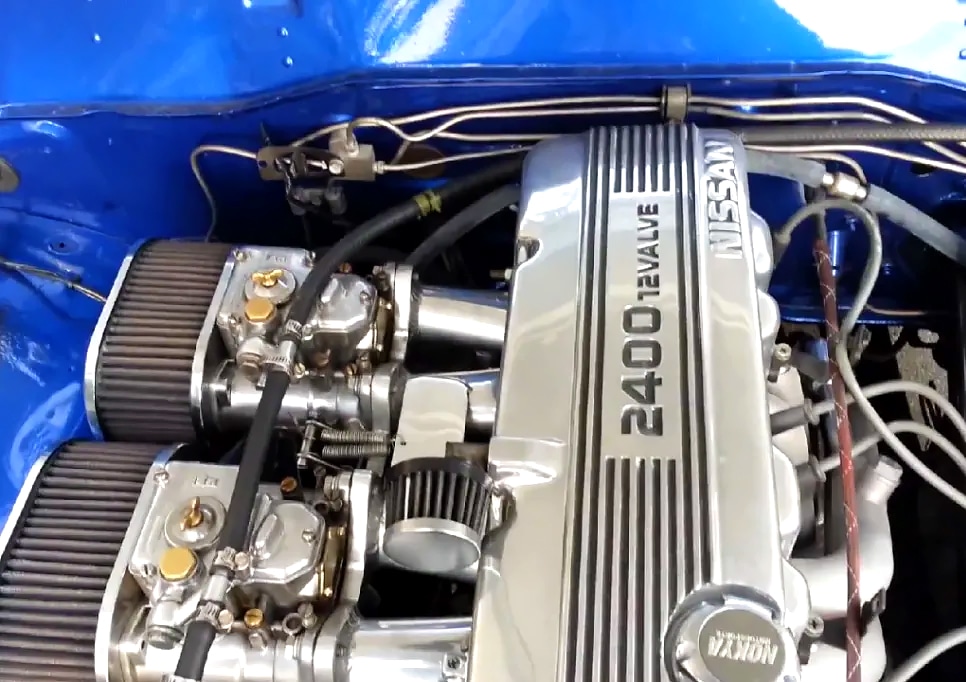 There are quite a few differences between the two engines. For instance, the stock KA24DE makes more power: up to 155 hp and 160 lb-ft of torque.
Perhaps the most significant difference is the dual overhead cams and four valves per cylinder layout.
Moreover, the KA24DE incorporated a better knock sensor, larger diameter girdled main bearings, and revised oil pickup/dipstick location compared to the KA24E.
Additionally, the former got a higher redline (6,900 vs 6,500) and ran a higher compression ratio.
KA24E HP and Tuning Potential
It's worth mentioning that the KA24E engine is not a performance engine. Even though the motor found its way into a 240SX, this Japanese 4-pot is better suited for torque-rich applications.
That's why Nissan employed the unit in many trucks and SUVs. You can tune the motor quite extensively since the internals are pretty robust and can withstand some serious abuse.
Turbo kits are one way to dramatically increase the KA24E's horsepower. At the time of writing, CXRacing makes a turbo intercooler kit specifically for the KA24E, for under $1,700 with a T3/T4 hybrid turbo, allowing up to 350 whp.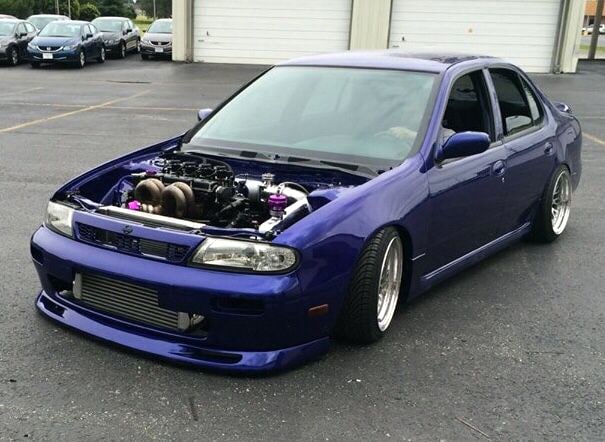 Of course, to unlock its full potential, you'll want to add supporting mods like bigger injectors, an aftermarket exhaust system, and an ECU remap.
Additionally, cammed KA24Es are a thing, with aftermarket Stage 2 lifters improving upon the stock 240/248-degree cam. An aftermarket intake manifold paired with a decent set of headers or exhaust manifold is also worth considering.
All these mods will certainly improve the engine's output, but make sure to keep it sensible. Although the cast-iron block is pretty robust, you don't want to test its limits, especially if you're on a budget.
Nissan KA24E vs KA24DE: Which One Is Better?
Truth be told, the KA24E has nothing going for it in this comparison. The KA24DE is readily available compared to its predecessor.
That said, sourcing a KA24E engine isn't too difficult, but most people prefer the KA24DE for its DOHC setup and stock output, all while sharing a similar construction.
Additionally, the latter gets better aftermarket support and costs about the same as the KA24E, depending on where you source it. So why would anyone specifically choose the outdated and underpowered motor?
The KA24E is not a bad motor by any means. It's built to last, especially if you look after it. However, the KA24DE offers all that the KA24E has, but with a modern design, more power, and plenty of headroom for upgrades.
Concluding Thoughts
Even though the KA24DE is a better option, if you're keen on the KA24E for some reason, you can purchase a remanufactured engine. This option is not cheap, but it can be done.
These motors are ideal for torque heavy applications and will definitely make for a very fun daily driver project car.
What are your thoughts on the KA24DE? Do you think it's better suited for trucks? Let us know by leaving a comment below.
If you enjoyed reading this article, consider sharing it with your friends on Facebook, Reddit, and other social media platforms. We appreciate your support!