As a BRZ owner, you probably already know that your car is more about driving pleasure than outright performance. That said, you don't simply buy a BRZ to keep it stock.
Subaru's BRZ has been adopted by an overly enthusiastic aftermarket community for all the right reasons.
There are plenty of performance parts to throw on your credit card — especially coilovers. If you want your BRZ to handle like it's on rails, consider this simple but effective suspension modification — you won't regret it.
If you do anything remotely spirited with your car, this suspension upgrade will really help. When kept stock, the ride is cushy, but with coilovers, expect it to get much stiffer, making your ride more playful and agile.
Not sure where to begin? Start by asking yourself what you want to achieve with your car. If you simply want to lower your BRZ, then you're better off with lowering springs.
But if you want to have more fun during your weekend canyon runs, or improve your lap times, then coilovers are the right option for you.
Read on to take a closer look at some of the best coilovers options for your BRZ. The list is broken down from best value for money right up to high-performance driving.
What To Look For When Choosing Coilovers
The two main benefits of installing coilovers are aesthetics and performance. Price aside, there are a few critical factors that you should consider when comparing coilovers for your BRZ.
But what factors into aesthetics, performance, and price? Ultimately, these are affected by:
Adjustment options: More levels of damping adjustments mean more tuning range for you to play around with.
Construction type: Whether monotube or twin-tube is better than the other is up for speculation, but it mostly comes down to personal preference.
Build quality: The higher up you go in the price range, the more the quality improves. Better build quality means a longer lasting suspension package and an better driving experience overall.
Let's look at these points in a little more detail.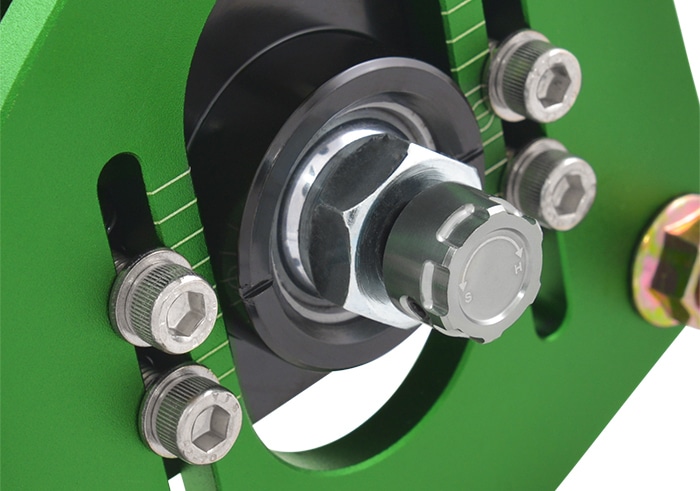 Adjustment Options
It goes without saying that a wider range of damping levels gives you more options to play with and more flexibility in how your car rides both on the street and track.
With multiple damping adjustments, you're always just a few clicks away from making your BRZ feel more like stock, or a track machine.
You can also use coilovers to adjust your ride height. Lowering your BRZ's ride height will bring with it a lower roll center and less body roll.
It will also bring with it more negative camber, allowing you to fit wider, more flush-fitting wheels before needing to roll your fenders.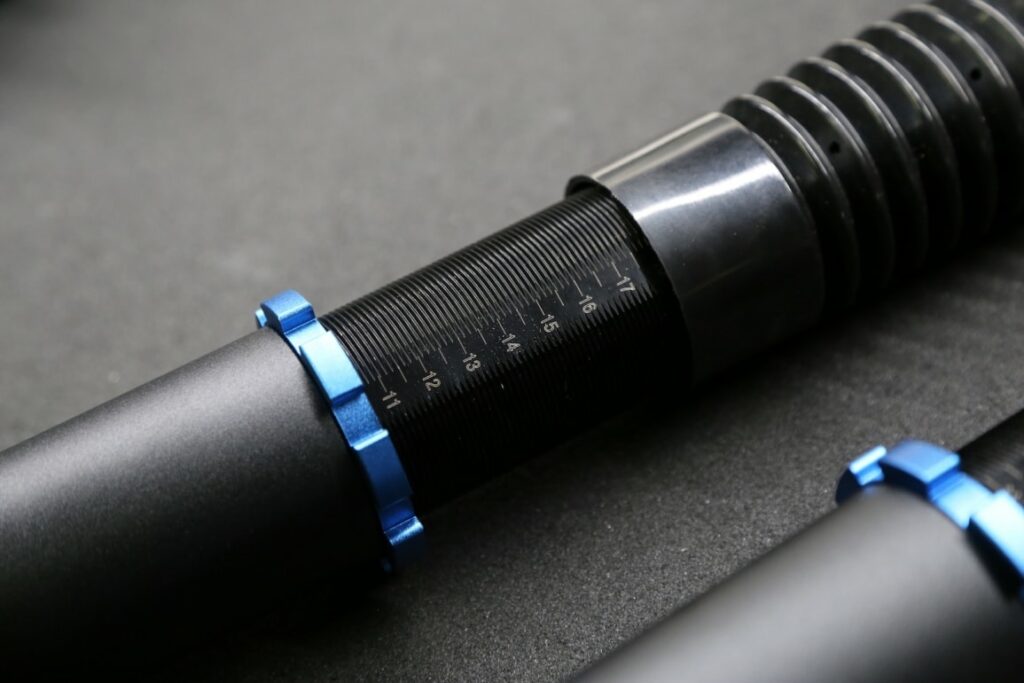 Generally, the more you spend on a set of coilovers, the wider range of adjustment they will have.
Construction Type
There are two main types of coilovers on the market:
monotube, and
twin tube.
With monotube dampers, you get only one chamber that contains both the hydraulic fluid and gas. With twin tubes, there is an inner chamber for the fluid and a separate outer chamber for gas.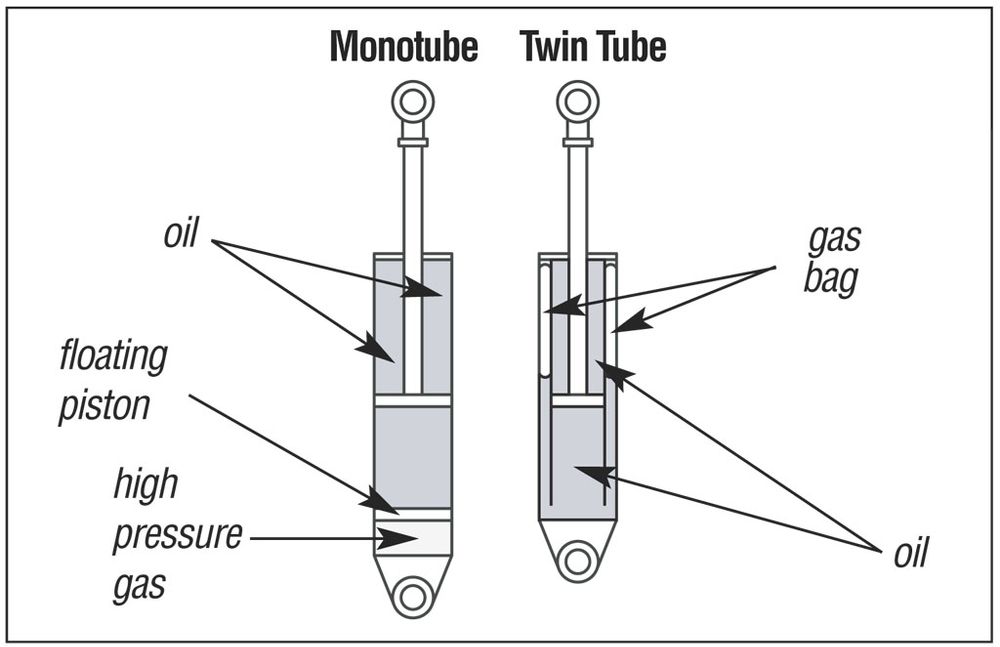 Monotubes are considered more stable, reliable, and simpler to repair if something goes wrong. Twin-tube dampers are slightly more complex and tend to misbehave when the ride gets rough and bumpy — conditions that you seldom experience on the track.
Now keeping these factors in mind, let's look at some coilovers for your Subaru BRZ.
Best Value Coilovers for Your BRZ
Understandably, not everyone is looking at coilovers for competition or frequent track use. You probably just want to lower your car for the aesthetics, because why not? Besides, you also get to enjoy some of the performance benefits.
If you want basic adjustability and reasonably good quality, without breaking the bank, consider these cheap BRZ coilover kits.
TEIN Flex Z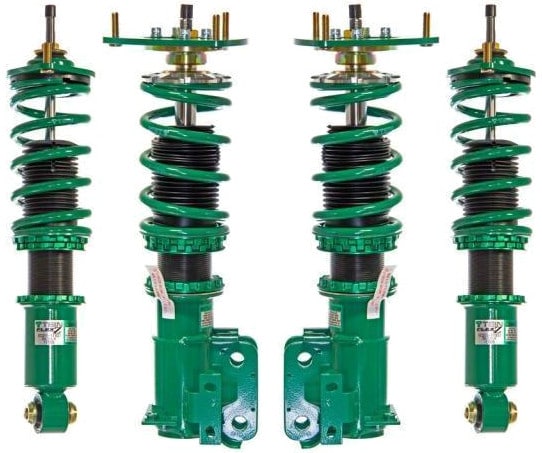 Manufacturer: TEIN
Part Number: VSQ54-CUSS4-1
Damping Adjustment: 16 Levels
Construction Type: Twin Tube
Spring Type: Linear
Warranty: 1 Year
Buy On: Enjuku Racing
TEIN's Flex Z coilovers bring to the table a legacy of exceptional Japanese R&D, assuring both performance and quality.
These coilovers are primarily road-oriented but that doesn't mean they can't perform on the track. The Flex Z series is more than capable for when you want to take your BRZ around the track.
These coilovers feature a reasonable range of damping adjustments. For the money you're paying, the Flex Z is a proper all-rounder. And despite the twin-tube configuration, most BRZ drivers feel that the ride quality is great right out of the box.
BC Racing BR Series
Manufacturer: BC Racing
Part Number: BC-F-20-BR
Damping Adjustment: 30 Levels
Construction Type: Monotube
Spring Type: Linear
Warranty: 1 Year
Buy On: Enjuku Racing
30 levels of damping adjustment. Nuff said.
BC Racing is playing in the big leagues and winning. Their BR Series coilovers are globally recognized as a crowd favorite for one important reason — bringing together premium quality and competitive pricing.
This kit is user-friendly too. The adjustment knobs are easily accessible to fine-tune the rebound and compression, while also adjusting the ride height. These coilovers offer your BRZ a firm ride but are still comfortable for street use.
Although quite a few BRZ enthusiasts swear by setting your BR Series coilovers at the mid-level damping range and just enjoying the drive from there on out. We suggest tinkering around a little to find a damping level that is perfect for your local roads.
Best Coilovers for Street and Track
Balancing street and track use require a good range in damping levels, among other things.
Along with the aesthetics and improved performance for your Subaru, you also want better handling for when you push for higher speed and performance around the corners of a track.
For that, the following coilovers are the perfect options.
Fortune Auto 500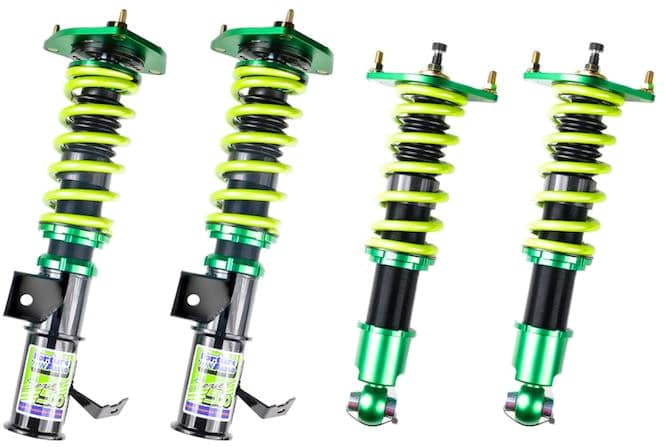 Manufacturer: Fortune Auto
Part Number: FA500-BRZ
Damping Adjustment: 24 Levels
Construction Type: Monotube
Spring Type: Linear
Warranty: 5 Years
Buy On: Enjuku Racing
Fortune Auto has established itself as a premium brand that offers super competitive pricing. The 500 series coilovers are attention-grabbing for all the right reasons — soft and smooth for regular street use with 24 damping levels to adapt to some track time in your BRZ.
Additionally, these coilovers allow you to upgrade to 2-way remote canisters or Swift springs, which means you can orient your BRZ to a more competitive driving style later on without having to pick up a new set of coilovers!
And if all that wasn't enough, the 5-year warranty further sweetens the deal.
HKS Hipermax IV SP
Manufacturer: HKS
Part Number: 80250-AT001
Damping Adjustment: 30 Levels
Construction Type: Monotube
Spring Type: Linear
Warranty: 1 Year
Buy On: Enjuku Racing
Looking for the perfect balance between street and track driveability? HKS has the perfect coilover kit for you. Think of it as a street to sport crossover kit in terms of performance, comfort, and handling.
The legendary tuning house from Japan claims to have crafted these coilovers at the Fuji Speedway. Built primarily for comfortable street use, these coilovers give you many possibilities thanks to a damping range of 30 levels.
You'd be hard-pressed to find another kit at the same price, that gives you this much flexibility.
Stance XR1
Manufacturer: Stance
Part Number: ST-ZN6-XR1
Damping Adjustment: 15 Levels
Construction Type: Monotube
Spring Type: Linear
Warranty: 2 Years
Buy On: Enjuku Racing
The Stance coilovers truly stand out if you want to take your BRZ as low as you can possibly go. This kit allows some crazy damping adjustments to help you maintain great handling and comfort even when the car is just about skirting the ground.
These might seem a little too stiff and bumpy for street use, but that's all part of the game if you're wanting to go super low. Improving on their SS coilovers, the XR1 kit is made of better material, and the new design promises longevity, durability, and an overall boost in performance.
Competition Use Coilovers
When it comes to high performance and competitive use, you really do want the best coilovers for your Subaru BRZ. If you spend more time around a track than you do out on the street, these coilovers are definitely worth looking into.
Of course, it goes without saying that these come at a price. But they come with the undeniable promise of reliability, quality and performance delivered. Time to pamper your BRZ!
Bilstein B16 PSS10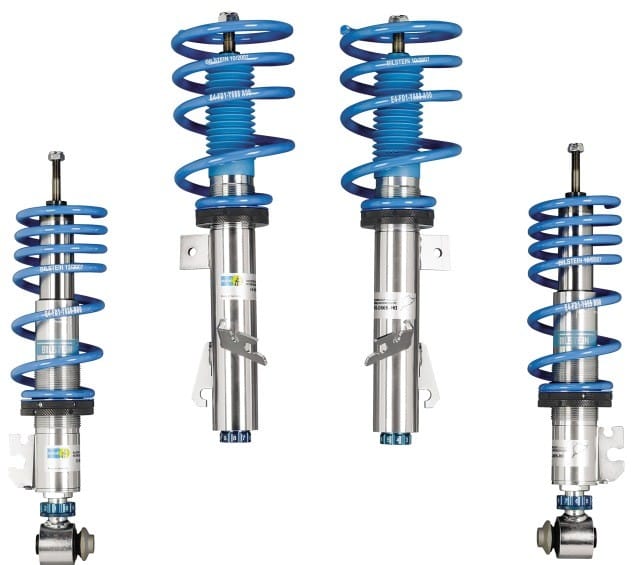 Manufacturer: Bilstein
Part Number: 48-228299
Damping Adjustment: 10 Levels
Construction Type: Monotube
Spring Type: Progressive
Warranty: Lifetime
Buy On: Amazon
Bilstein designed this coilover kit especially to suit the chassis of your BRZ. This means the compression and spring rates are perfectly dialed in. The B16 system gives you complete control with a decent range of damping levels.
At first glance, these are a simple set of coilovers. But they will give your Subaru BRZ a smooth drive on the street and highways but will give you an edge for the occasional track time too. Even though it's a little softer than its competition, it still is a great kit for the price.
KW Variant 3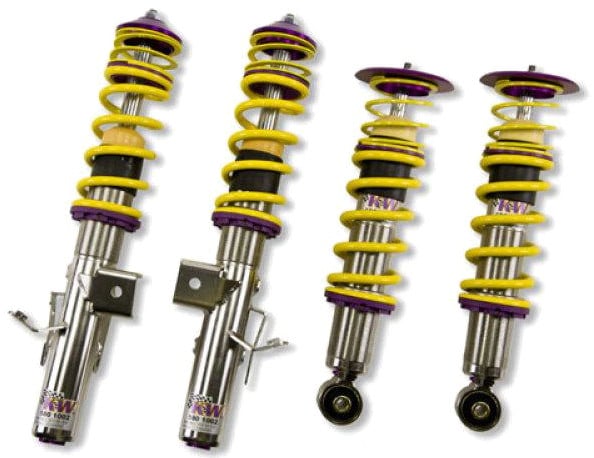 Manufacturer: KW Suspensions
Part Number: 35258004
Damping Adjustment: 14 Levels
Construction Type: Twin Tube
Spring Type: Progressive
Warranty: Lifetime
Buy On: Amazon | Enjuku Racing
The KW coilover kit is on the expensive side but it totally lives up to the hype. The stainless steel build promises top-shelf quality and reliability. If you want a coilover kit that you can't go wrong with, and if money is no object, look no further than KW Variant 3.
Although some BRZ owners find this kit a little soft for extended track use, we find that it provides adequately superior handling characteristics even in the most challenging driving conditions.
However, if you do want to make the ride stiffer still, KW has you covered with alternate spring rates that you can choose from. This kit really does check off all boxes for the best coilovers for your BRZ.
The Top Subaru BRZ Coilovers: Our Favorites
Understandably, given the primary objective of coilovers, most kits are within a close range of promised performance and drive quality. But, as always, when it comes to picking the perfect mods for your BRZ, it's all about the little details.
Keeping those little differentiators in mind, and your requirements, here are our absolute favorite coilovers for the Subaru BRZ.
Cheap BRZ Coilovers: TEIN Flex Z
TEIN's popularity among car enthusiasts isn't just for talk. They give you quality coilovers at unmatched prices, that too with a wide range of damping levels. If you're looking at the best coilovers for your BRZ, while shopping for a bargain, TEIN it is!
Most Versatile Option: Fortune Auto 500
Top-shelf build quality, reliability, and an overall boost in performance is what you can expect out of the Fortune Auto 500 coilover kit. To top that, you also get a 5-year warranty and a "made in USA" badge.
Competition BRZ Coilover Kit: KW Variant 3
The famed German precision and engineering come in at the top. KW doesn't mess around when it comes to building coilovers that can withstand it all. Great track performance, perfectly balanced with daily driveability. If you're planning to take your BRZ to the track more than the streets, these coilovers are for you.
Remember, any modifications you make are likely to affect your BRZ's insurance policy. After installing, be sure to give your insurer a call and let them know.
If you're setting your car up for competition use, don't forget to read our guides to suspension geometry, corner balancing, wheel weights and tire balancing, too.
Did we miss any of your favorite coilovers? Are looking at coilovers more for street use or track time? Let us know in the comments below!