Barring its legendary status, the most celebrated part of a Nissan Skyline GT-R is the RB26 engine. But what if we told you there are extremely rare GT-Rs with an even better version of the RB?
It's not uncommon for GT-R enthusiasts to sidetrack and discuss Z-tunes and 400Rs. Fans of the brand are fully aware of these limited-run GT-Rs and the significance they hold in the motoring community.
So, what is this mysterious engine? It's a 2.8L RB26, a.k.a, the RB-X GT2. While most people know of 2.8L RBs built using stroker kits, this one's quite different. It's a top-tier performance motor that's almost as rare as hen's teeth.
For the less fortunate among us, the only chance of getting close to an RB-X is through HKS and their fully-built RB28 engines. However, if you find that's a bit out of budget, there's always the good old 2.8L stroker kit.
In this article, we'll take a detailed look at the RB28 and discuss its various iterations, including the RB-X GT2 and the more common RB28 stroker.
Is There an RB28 Engine?
Although not officially recognized by Nissan, RB28 engines exist in both DET and DETT forms.
The former, also called RB28DET, was based on the RB25DET and built to order by REINIK (now REIMAX) which is an aftermarket engine development company.
For anyone wondering what car has the RB28, 20 units were built for the Prince Nissan Dealership to feature in a special edition R33 GTS25-T, called the 280 Type-MR. Power figures for the RB28DET stood at 296 hp and 260 lb-ft.
REIMAX also developed a heavily modified version of the RB26DETT engine, dubbed the RB-X GT2. Built specifically for the NISMO 400R, the engine is, essentially, an RB26 stroker engine, with the displacement bumped to 2.8L.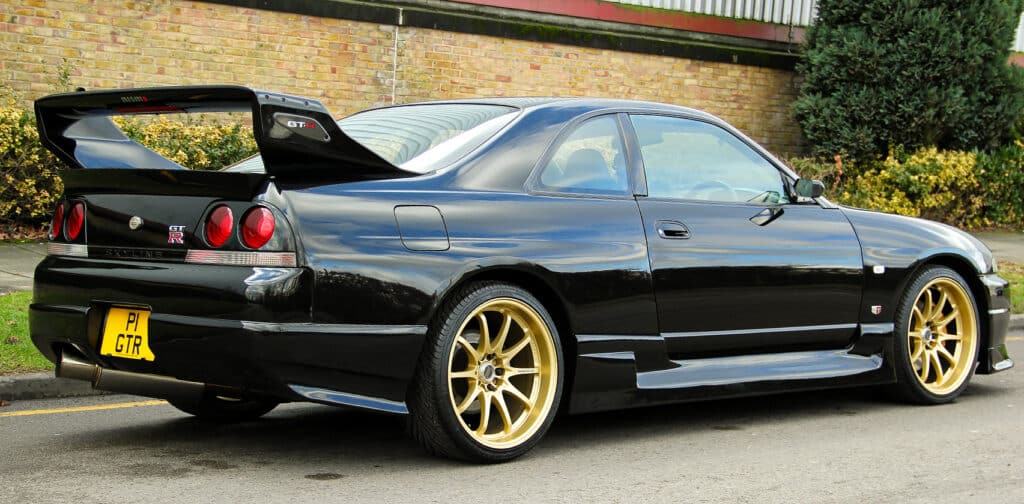 So you can technically call it a biturbo or twin-turbo RB28. The engine, though, puts out significantly more horsepower than a stock RB26.
Also, it's worth pointing out that the modifications done by REIMAX go beyond just the usual stroker trick.
Before we discuss the RB28DETT in detail, let's take a gander at the significance of this RB-X special.
The RB-X GT2 engine, much like the RB26, has quite the racing pedigree, competing in 24 hours of Le Mans and hill climb events at Pikes Peak, among other forms of motorsport.
As you can see, this custom RB28 is quite special. After all, getting your hands on a NISMO 400R is almost impossible, given its ultra-low production number (just 44 units) and the fact that no one's selling it.
Even if the car hits an auction lot, its price tag is usually in the millions.
How Much Horsepower Does an RB28 Have?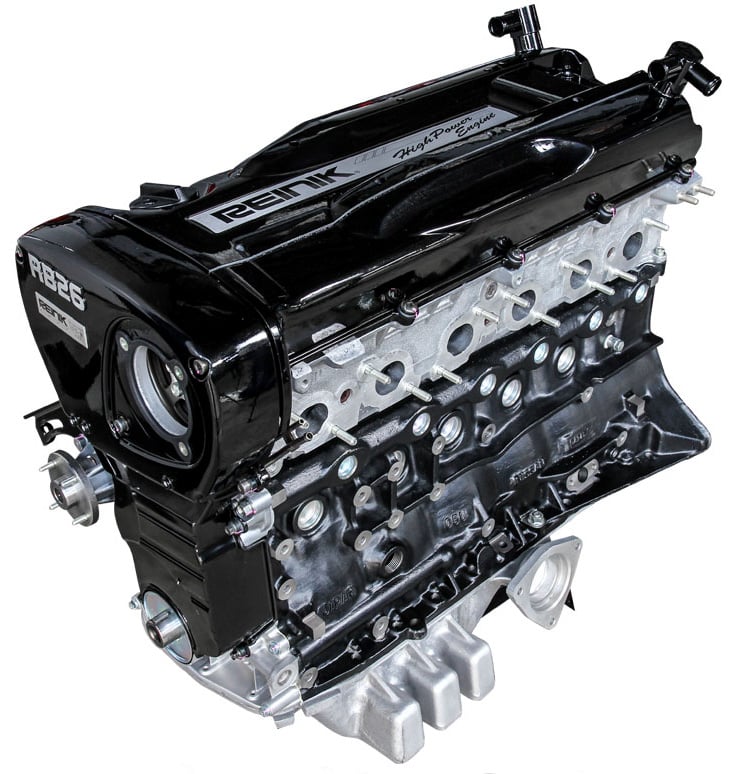 Engine code: REINIK RB-X GT2, Z2, RB28DET, RB28DETT (unofficial)
Layout: Inline 6-cylinder single turbo/twin-turbo DOHC 24V
Displacement: 2.8L (2,771 cc)
Fuel system: Electronic fuel injection
Cylinder bore: 87 mm (3.42″)
Piston stroke: 77.7 mm (3.05″)
Compression ratio: 8.5:1
Power: 444 hp at 6,800 rpm, 493 hp (Z2), 296 hp (DET)
Torque: 347 lb-ft at 4,400 rpm, 398 lb-ft (Z2), 260 lb-ft (DET)
Firing order: 1-5-3-6-2-4
Now let's discuss the RB28's specs. While there are multiple versions of the motor, our focus is on the twin-turbo RB26 derivative, specifically the RB-X GT2. REINIK introduced quite a few significant changes to the RB26DETT.
The RB-X uses the N1 engine block, evident from the 24U identification mark. As a result, the engine, in contrast to a stock RB26, receives improved water and oil channels within the block.
Additionally, the RB-X gets a forged crankshaft and connecting rods, alongside a high flow intake and metal head gaskets.
The exhaust system goes through a pair of turbos with N1-spec turbines, in addition to stainless steel downpipes and low-resistance sports catalytic converters.
The package also includes a REINIK V Spec oil pump and bigger injectors with a capacity of 555, upping the performance credentials of an already capable factory motor.
As for the rest of the specs, the RBX-GT2 features an 87 mm bore and 77.7 mm stroke, noticeably more than a stock RB26's 86 mm cylinder bore and 73.7 mm piston stroke.
This increases the engine capacity to 2.8L, which effectively makes the RB-X a sort of RB28DETT, albeit unofficially.
Compression ratio is shared between the two engines at 8.5:1. Power figures, however, see a dramatic improvement in the RB-X. The engine powering the NISMO 400R clocks in at 444 hp and 347 lb-ft of torque.
Z-tune engines in the R34 GT-R, essentially the same RB28 based on REINIK's GT2 design, produce 493 hp and 398 lb-ft of torque, significantly overshadowing the 276-hp RB26DETT.
A Peek Inside the HKS RB28
It's nearly impossible to find a genuine RB-X GT2 engine. But the company does sell 2.8L stroker kits, which include the crankshaft, pistons, connecting rods, and head gasket for a sum of around $6,500.
But that's far from what an authentic RB-X engine is supposed to be.
However, you can get very close to an RB-X engine with the HKS RB28. This is largely a complete RB28DETT from HKS.
Dubbed the RB26DETT 2.8L H-Response (HR) V-Cam, the engine is basically a 2.8L RB26 with a 9,000 rpm redline.
Engine displacement is very similar to the RB-X, as are the cylinder bore and stroke dimensions.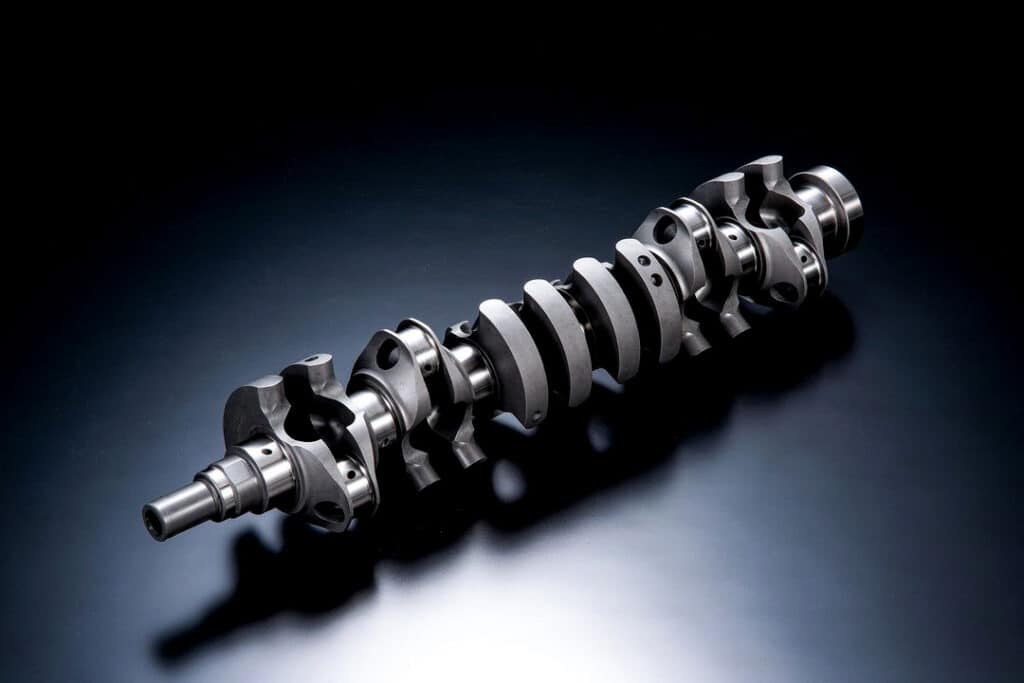 The HKS RB28 is available as Version 1 and Version 2, with the latter featuring an improved intake/exhaust balance by adopting a bigger exhaust valve and optimizing the port shape.
The H-Response is available as V-Cam and V-Cam Pro, with the V-Cam Pro offering noticeably better response in high-boost pressure situations.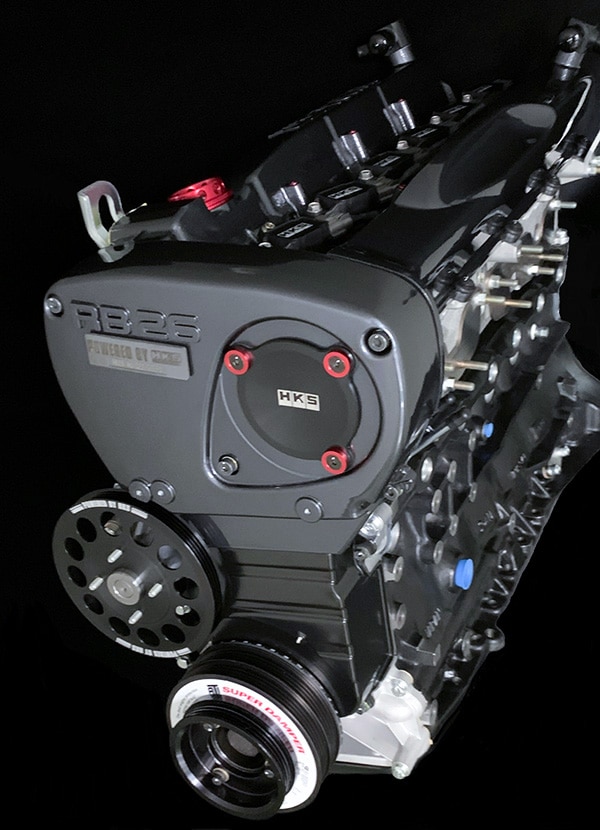 As for specs and highlights, the HKS RB28 gets a ton of bespoke equipment. HKS has employed a CNC-machined combustion chamber to prevent pre-ignition and detonation.
Of course, the engine features the N1 24U block, just like the RB-X.
You'll also find a high-strength large-capacity oil pump, high-lift camshafts, and lightweight billet pistons made from a highly heat-resistant aluminum alloy.
The engine uses reinforced valve springs and titanium retainers to prevent surging at high revs.
HKS has also developed a new camshaft position sensor with a flush anodized mount, giving the engine a signature look.
Now comes pricing. As you'd imagine, these HKS items are not cheap. The HKS RB28 Version 2 non-H-Response costs just under $40,000, while the H-Response V-Cam costs a whopping $61,500.
That's a lot of money. But in the grand scheme of things, it's relatively affordable, especially when put against a genuine RB-X GT2. Plus, you're getting a brand-new engine.
RB28 Build Info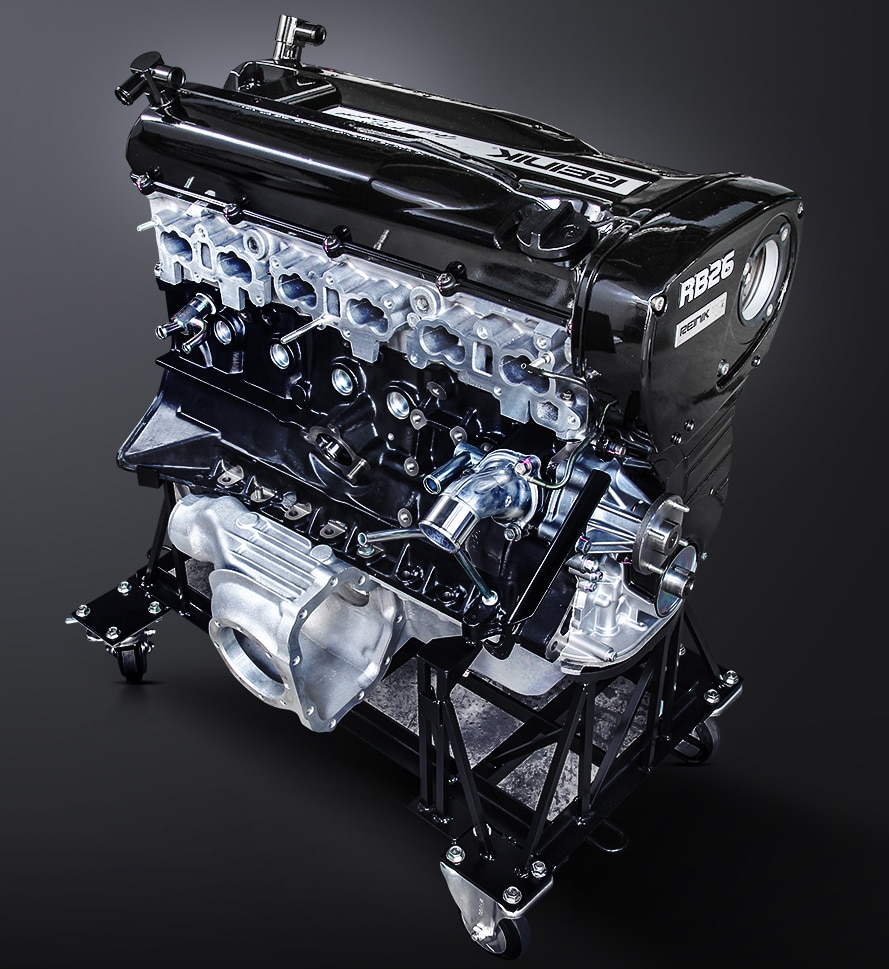 So you're contemplating an RB28 build. As with any engine mod, the job won't be as straightforward, unless you get it done from a shop.
The build will largely depend on what you plan on doing with your car. Street, track, time attack, drift, etc.
If you find the bottom end a bit lacking, a stroker kit could fix things. You may also try running a custom map or setting up different cam profiles.
Although not a common concern, some RB26 owners have noticed a bit of sluggishness lower down in the rev range. It's mostly due to the large turbos causing a noticeable lag. Getting a 2.8L stroker kit should fix that to a great extent.
Pair it with better fuel supply, advanced timing, and aftermarket cams, and your engine should start responding well at low RPM.
Reducing rotational inertia and installing a better exhaust system for enhanced scavenging will also help to improve overall engine performance.
Lightweight cams, pistons, and connecting rods are worth the shot. Most stroker kits include them as part of the package.
Also, a lightweight billet crank, clutch plate, titanium valve springs, guides, and retainers will all improve response and help the engine rev more freely.
You can potentially eye for 700 whp or more with an RB28 build, depending on your intent and budget.
When done correctly, the RB28 is an excellent platform for crazy numbers. Even a simple stage 1 system with an aftermarket exhaust manifold or headers and a short ram or cold air intake should free up a bit more power.
RB28 Stroker Kits vs RB-X Complete Engines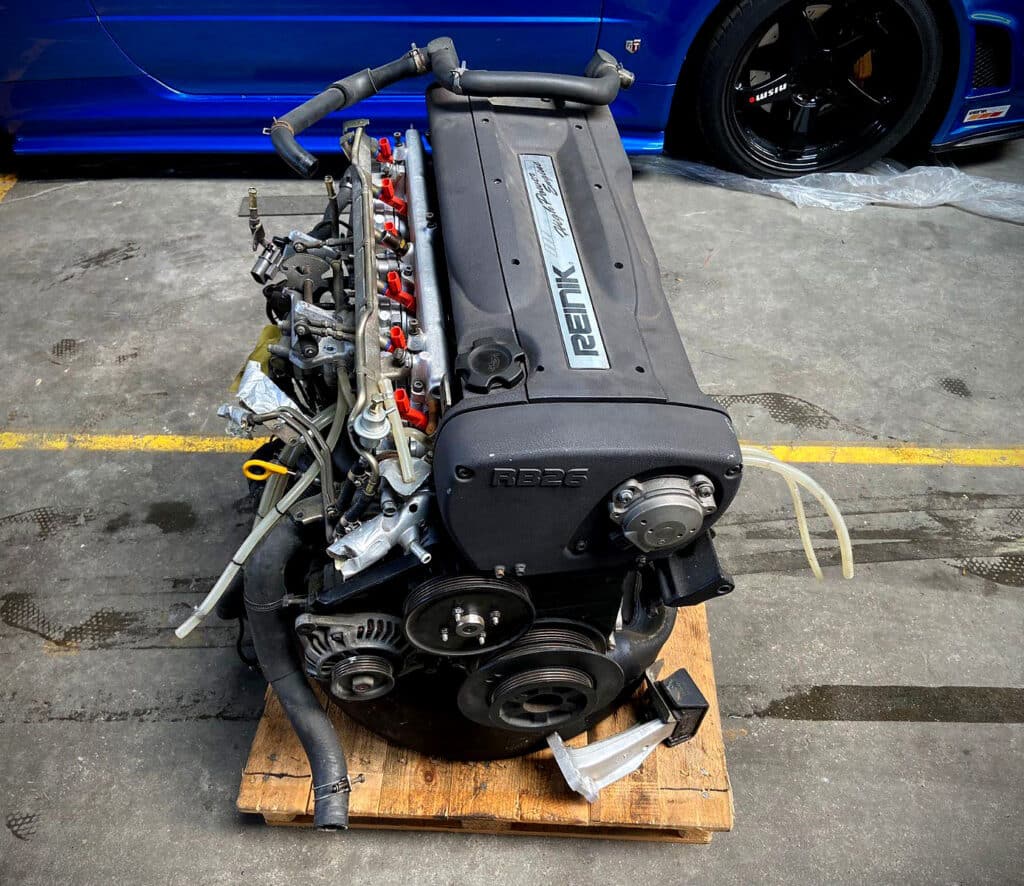 Going for an RB28 stroker kit allows for a more custom build. You may experiment with parts from different makes to get your desired result.
It's not uncommon to see people debating on forums about one supplier being better than the other.
While it may be true for some products, it's not always the case. What's certain, though, is that the stroker-kit approach is far cheaper than buying a fully-built RB28. Of course, that shouldn't come as a surprise.
For the vast majority of people, money is a limited resource. So take your time, scour for deals, and don't rush into buying anything.
Be as savvy as you can and save a bit of cash. The downside, of course, is that the build could potentially take months or even years to finish.
On the other hand, buying a complete RB28 engine takes away a lot of the effort involved in sourcing and installing the parts.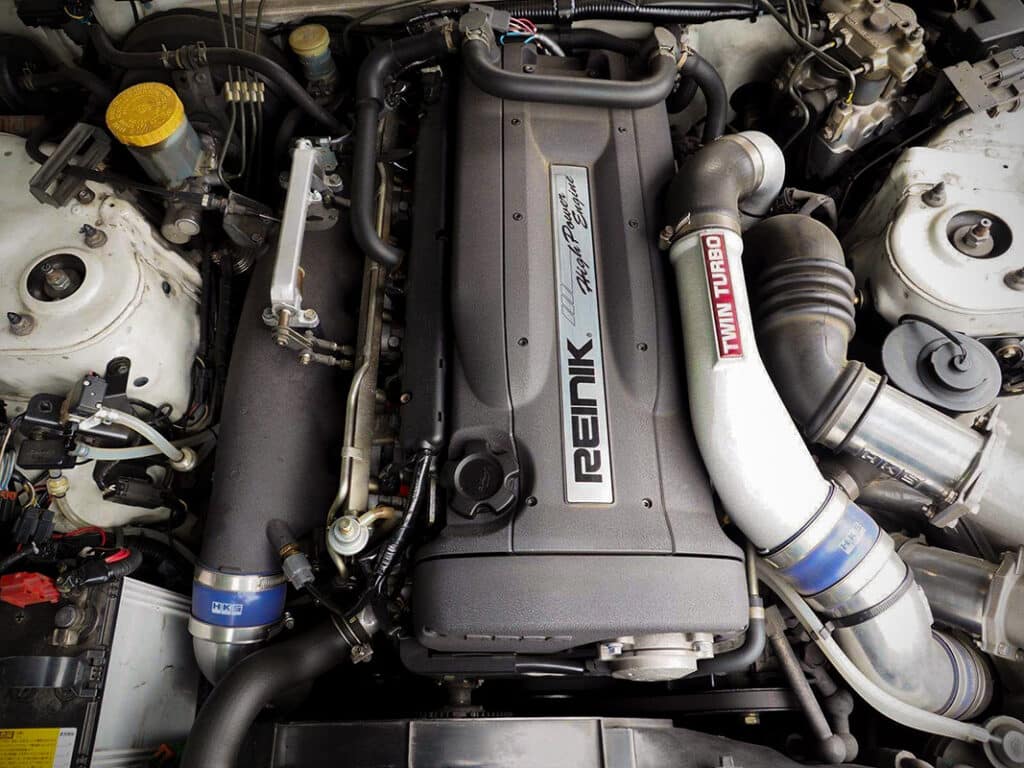 The performance benefits aren't that significant between the two. That said, a complete engine will give you more headroom when it comes to pushing more power. It's custom-made for a purpose.
However, you could argue that an RB28 stroker with an N1 block and robust internals can also offer the same level of reassurance, albeit at a discount.
But then you have to go through the trouble of setting it up with the right tolerances, which is something that the mechanically uninclined would find difficult.
In essence, both methods have their pros and cons. But it ultimately boils down to money. If you have enough cash lying around, a fully-built RB28 is a no-brainer. But for others, a 2.8L stroker kit is the better choice.
How Reliable Can an RB28 Build Be?
Generally, the RB26 is known for its durability. However, earlier versions of the engine were notorious for oil consumption and malfunctioning ignition coils. Pre-1992 motors even had oil pumps failing at high RPM.
As a fix, you can try out the N1 pumps (or go aftermarket ) as they are known to fare much better than the stock item.
With an RB28 build, you'll eventually address these issues, installing new head gaskets, piston rings, seals, and so on. But the engine block can be a concern.
For peace of mind, replacing the stock block is a good idea, especially if your target outputs are beyond 600 whp. Go N1, NISMO, or aftermarket.
Also, make sure you aren't overboosting the turbos. This will add unnecessary stress to the internals.
Understand that reliability boils down to how sensible and diligent you are with tuning and general maintenance.
As mentioned earlier, the RB28 is very capable and dependable. Just make sure you don't go overboard with the mods and upgrades.
Nissan RB28 vs RB26 vs RB30
This again boils down to your build and budget. The RB26 is good for 500 hp on the stock block and internals. But the main gripe is that it tends to be a bit laggy on higher boost, lending it questionable low-end performance.
You can fix it to a certain extent with what we mentioned earlier. Of course, that requires money. Not as much as going the RB28 or RB30-DET route, though.
While these two can eliminate the lack of low-end punch dramatically, the fix comes at a price.
From a price-per-liter standpoint, the RB30 certainly wins against the RB28. Also, the former delivers the best low-end performance between the two. However, you may run into problems with packaging an RB30.
In all fairness, both ideas will get the job done. But practicality-wise, it's the RB28 stroker that's the better option.
You won't have any fitment/sump-related issues, but only if you're hell-bent on upping the RB26's capacity and making crazy horsepower. Otherwise, get aftermarket cams on a stock RB26. it's the cheapest out of all the 3 options.
RB28 Build: Attainable or Pipe Dream?
An RB28 build is far from a Friday afternoon job. It costs a lot of money and effort if you're doing it on your own and a lot more money if a shop does it for you. Of course, you will be rewarded adequately.
An RB28 will transform the daily driveability of an RB26. But unfortunately, it's not for everyone.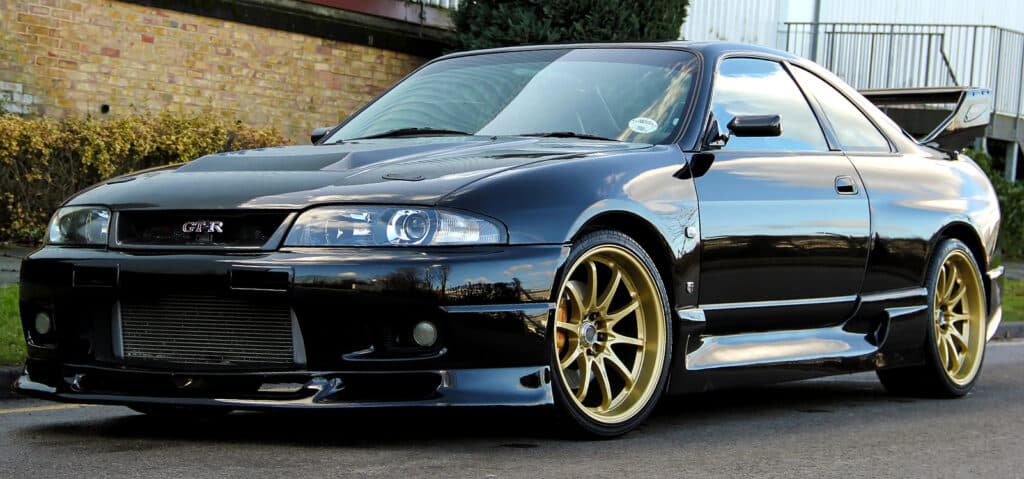 If you have budget constraints, look elsewhere; it's not an endeavor worth pursuing. Make the most out of your RB26 with relatively affordable mods like a custom map, aftermarket fuel pumps, and V-Cams.
Although you won't get the performance of an RB28, it sure is the cheapest way to improve the RB's driveability.
That said, if you have money to burn, by all means, go right ahead. Get a fully-built HKS RB28 HR V-cam.
Unlocking the 9,000 rpm redline on an RB28 is gonna be an absolute blast. But in our books, $61,500 is a steep price to pay for that adrenaline rush.
What's your take on the RB28 engine? Would you rather modify the stock RB26 and call it a day or go for a stroker build? Let us know by leaving a comment below!