Remember Scion? The short-lived Toyota subsidiary? It tried its best to carve out a niche by selling cars target towards young people, which was clearly reflected in its marketing.
Sadly, the Scion brand dissolved in 2016, but it left behind some pretty unique cars, including the FR-S, and the funky xB.
Scion's best-selling and most popular model was the TC, a compact 2-door intended as the spiritual successor to the Celica. Nowadays, the Scion TC enjoys a cult following as a small Japanese coupe.
You can get them for next to no money, they're reliable, thanks to proven Toyota powertrains, and they offer a manual transmission.
More importantly for the tuners like you, the Scion TC can cope with some pretty serious performance mods.
One great way to squeeze more power out of a Scion TC is with a turbo kit. In this article, we'll discuss some of the best turbo kit options for your TC.
Supporting Mods for Boosting Your Scion TC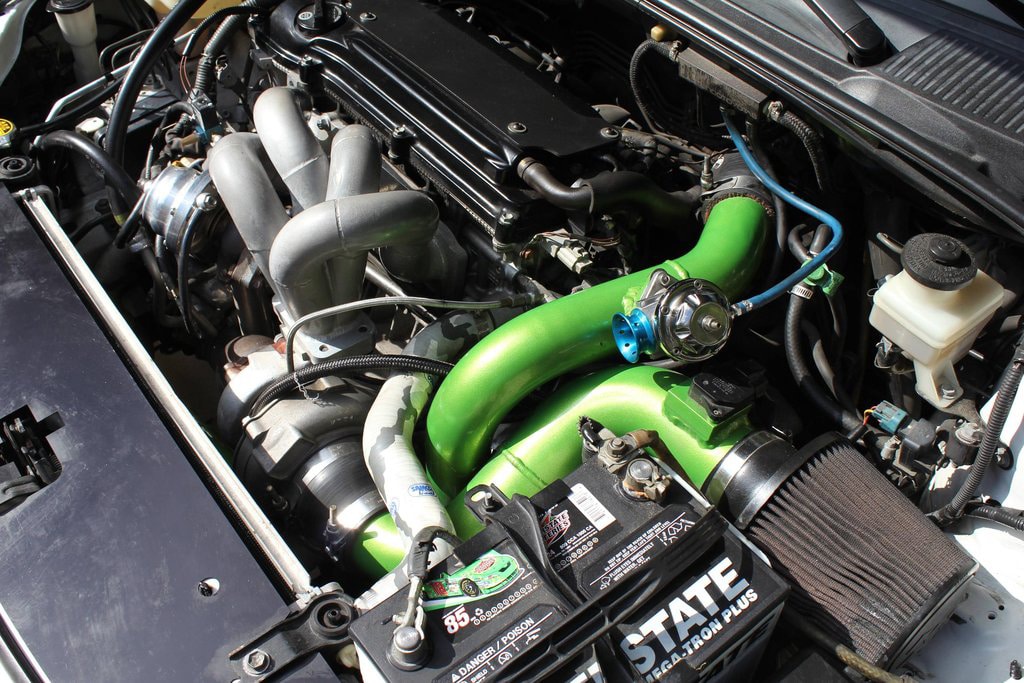 There are a few things to keep in mind when it comes to boosting your Scion TC. For starters, you need to prepare the car to handle all the extra power.
This warrants the need for supporting mods like an upgraded intake and exhaust system, maybe even a straight pipe exhaust.
Since you'll be going a lot faster, you're going to want to make your car brake sooner and handle better too.
For that, installing a big brake kit is ideal, but you can get away with upgrading just your rotors and experimenting with different types of brake pads.
Coilovers aren't absolutely necessary, but they will help to reduce suspension squatting when accelerating. They'll also help to keep your Scion TC more planted around corners.
Lastly, your engine needs to be able to handle all that boost. If you don't want to upgrade engine internals, stick to a more conservative boost level, even if that means single digits.
The 2AR and 2AZ powertrains in the TC can take a beating, so there's always room for more, but for a simple turbo kit, keep the boost conservative and make sure the exhaust can handle the extra gases.
Expected Power Gains
With conservative boost pressures and all the right changes, you can expect a solid 100 hp to 150 hp gain out of a turbo kit.
As long as you have the correct handling upgrades, this will completely transform your acceleration and responsiveness.
You can go for higher power gains, but that means having to deal with bottom-end and internal upgrades, which can get quite expensive. This includes upgraded pistons and cylinder heads.
Even if you decide to crank up the boost, the TC's engines are known to be able to handle massive amounts of extra power.
The 2AZ-FE and 2AR-FE 4-cylinders that powered the 1st and 2nd generation TC respectively, have been seen making well over 1,000 hp.
Fredric Aasbø's Scion TC drift car from a few years ago comes to mind — quite impressive for a rather unassuming 4-cylinder engine. It's no wonder why the Scion TC makes for an excellent sleeper car.
Also, any sort of turbo upgrade will require either an ECU upgrade or an ECU reflash, so things don't go haywire.
Scion TC Turbo Kits: Your Best Options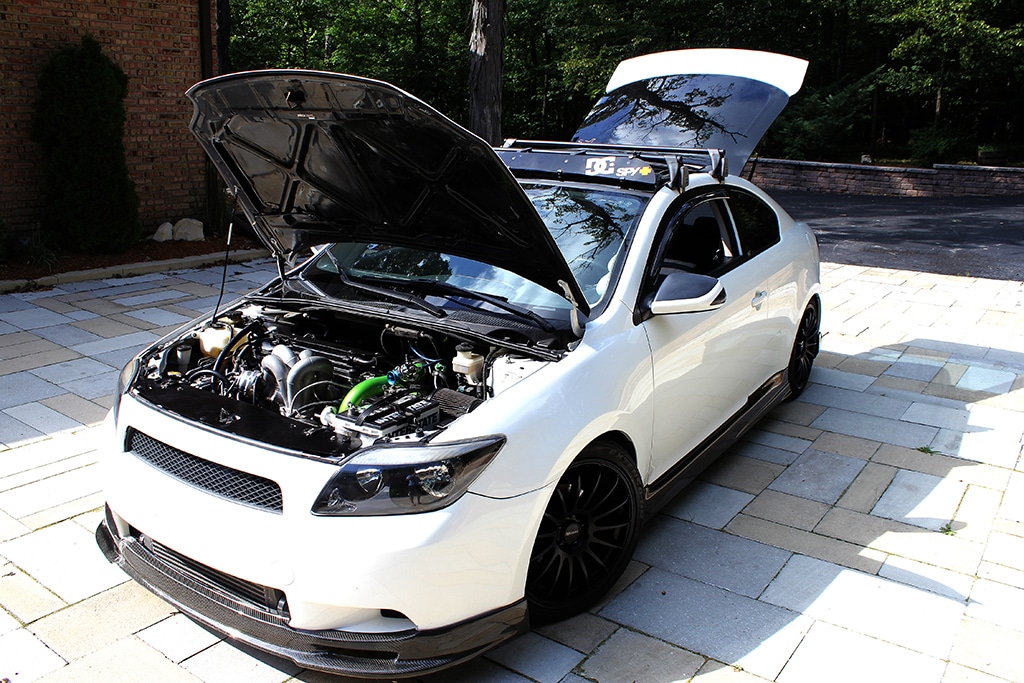 Most TC owners take the custom turbo route as opposed to opting for a fully built kit. But even though the best Scion TC turbo kits are discontinued, you can still buy them used. If you're lucky, you might find one in excellent condition.
With all that being said, let's have a look at our recommendations for the best turbochargers for Scion TCs.
Greddy

Manufacturer: GReddy
Configuration: Single turbo
Fits: Gen 1 AT10, Gen 2 AT20
Position: Low-mounted
Production: Discontinued
GReddy has been making turbo kits and all manner of other components for decades now and they've garnered an excellent reputation.
Their most popular aftermarket offerings for Scion TCs include their wide body kit and a full turbo kit. Unfortunately, the kit has long been discontinued, so you'll have to buy used.
It includes the TD05H-18G turbo itself, a downpipe, the SUS turbo manifold, and a Type 31V intercooler, along with everything you need to get the kit installed.
The GReddy kit is a proper bolt-on turbocharger and it's primarily meant to provide good power gains without you having to do an extensive amount of internal upgrades.
So while the gains won't be enormous, they will still be very noticeable.
You're looking at around 100 hp total from this kit, which would bump up the base power output to something closer to 250 or even 300 hp. The good thing is, that power gain is possible with right around 8.5 psi of boost.
Again, you would have to buy this used, so just ensure with the seller about its condition. If you do manage to find one, it's an excellent turbo kit for the money and performance gains it could potentially bring.
ATP
Manufacturer: ATP
Configuration: Single turbo
Fits: Gen 1 AT10
Position: Low-mounted
Production: Discontinued
One unfortunate downside to the Scion TC is, despite its surprising amount of tunability, you can't really expect the same kind of aftermarket support as, say, a Supra or a 350Z.
As a result of that, once you look past the GReddy kit, things start to look a little different. That's not to say that it gets bad, though.
Another good option for a turbo kit for the TC is the ATP kit. While this is not what you'd call a hack job, it's not GReddy or HKS. There is one major thing the ATP kit has going for it, however, and that's value.
You can pick up a decent condition ATP turbo kit for your TC for around $2,500.
For that price, you get a choice from a variety of Garrett turbochargers, specifically GT28s and GT30s, a turbo exhaust manifold with a 38 mm wastegate flange.
This kit also includes 38 mm Tial external wastegate, but it does not include any of the intercooler hardware. The most basic kit promises around 250 hp, while the top-of-the-line version with the 3076R turbo can go up to 525 hp.
The idea of a 500+ hp Scion TC may sound tempting, but this will require the aforementioned modifications to the internals. The GT2860RS combination should net you that healthy 250 hp figure, jumping to 300 hp if you turn up the boost.
However, there's one other thing worth mentioning about the ATP kit, which is the build quality.
The Garrett turbochargers are proven in the world of forced induction, but due to the price of this kit, the rest of the components might not be quite up to snuff compared to more expensive options.
Even with that being said, if you don't push it way too hard, the ATP turbo kit is a surprisingly cost-effective way to add a turbo to your Scion TC, and one that promises to provide excellent power gains, even with the most basic setup.
PTuning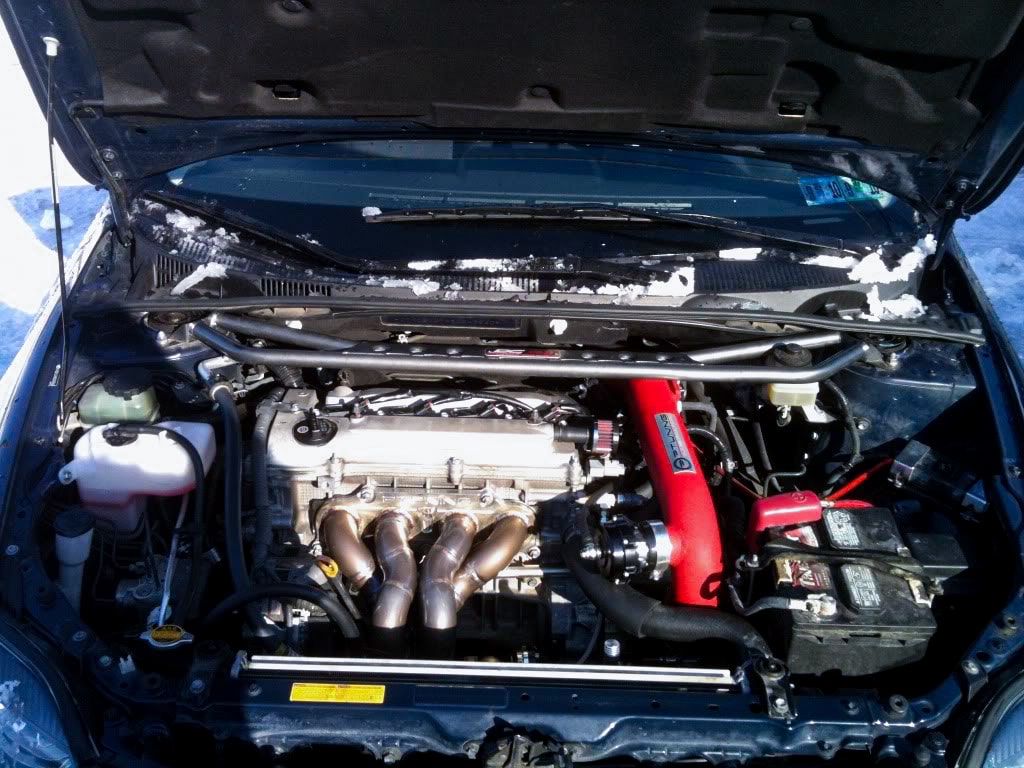 Manufacturer: PTuning
Configuration: Single turbo
Fits: Gen 2 AT20
Position: Low-mounted
Production: Discontinued
Luckily, there is an aftermarket turbo kit designed primarily for the 2nd-generation TC. PTuning's turbo kit is another excellent choice if you drive an AT20 TC with the 2.5-liter 2AR powertrain.
The PTuning Scion TC kit comes with a 57-trim Garrett T3/T4 turbocharger, along with a whole arsenal of additional parts, including a front-mount intercooler, piping, and everything else you need.
One of the more notable aspects of the PTuning kit is the potential power gains. By dialing up the boost, you can easily crack over 350 whp out of it, which is seriously impressive.
You will probably need improved drivetrain components, though. What's more, the PTuning kit has been out of production for a while, which means you'll have to tread the depths of various e-commerce sites to find one. Or you can buy it used.
Rev9Power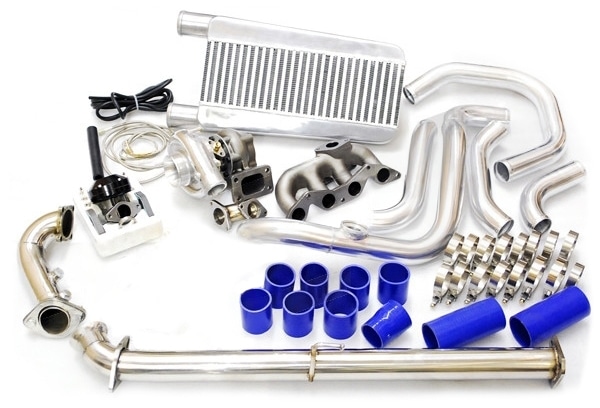 Manufacturer: Rev9Power
Configuration: Single turbo
Fits: Gen 1 AT10
Position: Low-mounted
Production: Available by order
Finally, we have what has to be one of the cheapest options for a Scion TC turbo kit, the Rev9Power kit. At around $2,000, not only does this kit undercut the rest, but it's also the only one that's still in production, available to purchase by order.
The kit comes with all the basics, including a Turbonetics T3 turbocharger, a blow-off valve, intercooler piping, and a 7 lb wastegate. Unfortunately, there's no downpipe, which means you'll either have to source one or custom fabricate one.
We also recommend bigger fuel injectors and upgrading your fuel pump, just to be extra safe. This turbo kit can also provide some pretty decent power gains without too much hassle.
There is one cost to this kit being the only one you can buy new, however. The Rev9Power turbo kit neatly falls into what you know as the eBay turbo kit category.
If you can live with the slightly lower quality of some of the components, the Rev9Power is one of the cheapest possible ways to add more power to your Scion TC via forced induction.
Of course, if the quality of some of the components really bothers you, you can still buy the basic Rev9Power kit and just swap out certain components with higher quality parts, or even custom fabricated ones if you so choose.
Should You Turbo Your Scion TC?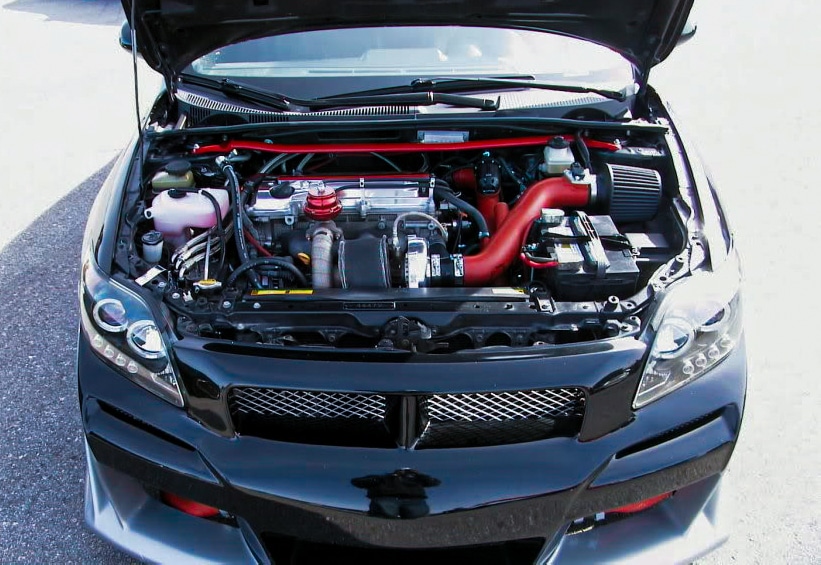 A turbocharger is one of the best ways to add more power to any car, especially those that are naturally aspirated from the factory.
While the Scion TC puts down about 180 hp stock, which is a decent figure due to its relatively low weight, you can always go for more.
Even though there are quite a few options for turbo kits for the TC, we recommend the GReddy kit. It may be the most expensive one, and it is discontinued, which means you'll have to buy a used one.
However, the benefits outweigh the drawbacks in this case. GReddy is one of the most reputable OEMs out there, and they certainly know a thing or two about turbochargers.
The one by GReddy is the only turbo kit that is applicable to both the AT10 as well as the AT20 generation TCs, meaning that whichever generation you have, a turbo upgrade is possible.
It's also not much more expensive than the others, and it includes all the components in the package, even the intercooler piping.
Finally, the Scion TC GReddy turbo kit comes with its own peace of mind of being a higher quality part from a reputable brand.
That being said, the final decision is up to you. Whichever route you decide to take, as long as you install the right supporting mods, the Scion TC has a surprising ability to take on not just a turbo kit, but significant amounts of extra power, too.
Would you rather just install the TRD supercharger on your Scion TC or look for the perfect turbo upgrade? Let us know by leaving a comment below!
If you find this article helpful, share it with fellow enthusiasts! We appreciate your support.