Getting dirty hands is an unavoidable part of working on cars. As gratifying as it may be, it's not safe for your hands. The chemicals present in these impurities can damage your skin in the long run.
You probably know that grease is as stubborn as a mule — it won't come off easily unless you use a proper hand cleaner. Regular soap and cleaning agents just won't cut it.
Sure, using an engine degreaser will do the job, but it will damage your skin. You need something that can keep your hands safe and still do a decent job of removing tough stains.
Hand cleaners designed for automotive use have scrubbing and degreasing agents that are suitable for all skin types.
The importance of using the right cleaning products becomes even more evident when you consider how frequently you need to clean your hands when working on cars.
Purpose-specific hand cleaners will not only clean but also nourish your skin. These come in various types such as all-natural, waterless solvents, and paste.
In this guide, we'll list and review some of the best hand cleaners for auto mechanics. We'll also touch on everything that you need to consider before choosing the right one for you. Let's dive right in.
Gloves or No Gloves?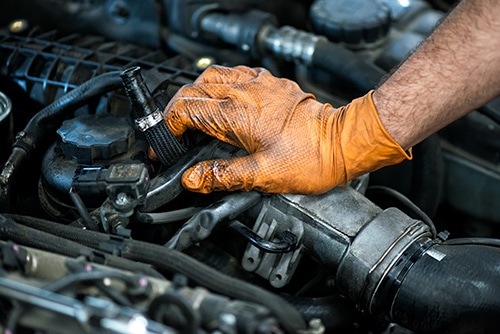 Prevention is better than cure — this is probably the first thing that comes to mind when discussing the topic of hand cleaners for mechanics.
We've heard many people say stuff like "real mechanics don't wear gloves" and this couldn't be further from the truth.
That said, it's understandable why some people dislike wearing gloves. Reasons include:
Compromised dexterity — it gets very tricky to grip small items such as bolts and wires with precision.
Sweaty palms, and
General giscomfort due to prolonged use.
However, using gloves has far-reaching benefits. Working on cars involves coming in contact with all sorts of nasty chemicals present in grease, degreasers, coolant, engine oil, brake fluid, and more.
As mentioned before, these things can cause a significant amount of damage to your hands in the long run. Wearing gloves mitigates that issue to some extent but not entirely.
No matter what type of gloves you have lying around in your garage, getting your hands dirty when working on cars is inevitable.
We recommend combining the use of gloves and hand cleaners to keep your hands as safe and hygienic as you possibly can.
Factors to Consider Before Buying Mechanics Hand Cleaner
Choosing the right cleaning products is mostly based on personal preferences. But when it comes to sensitive applications such as removing tough grease from your hands, you need to take safety precautions into account.
Considering how frequently you'll be using hand cleaners, it's advisable that you make an informed decision before choosing the right one for you.
Below we've listed some factors to consider when buying products like industrial hand cleaner or hand degreaser.
Ingredients
The ingredients used in hand cleaners are an indicator of their strength and efficiency. All cleaning products have chemical ingredients such as cycloalkane, tocopheryl acetate, aminomethyl propanol, and carbomer.
To balance out the dryness caused by these chemicals, you need to opt for hand cleaners that have natural ingredients such as aloe vera, lanolin, vitamin E, walnut extracts, and Jojoba oil.
These compounds not only clean your hands but help to stop them from drying out and cracking, so you can do it all again tomorrow.
Skin Compatibility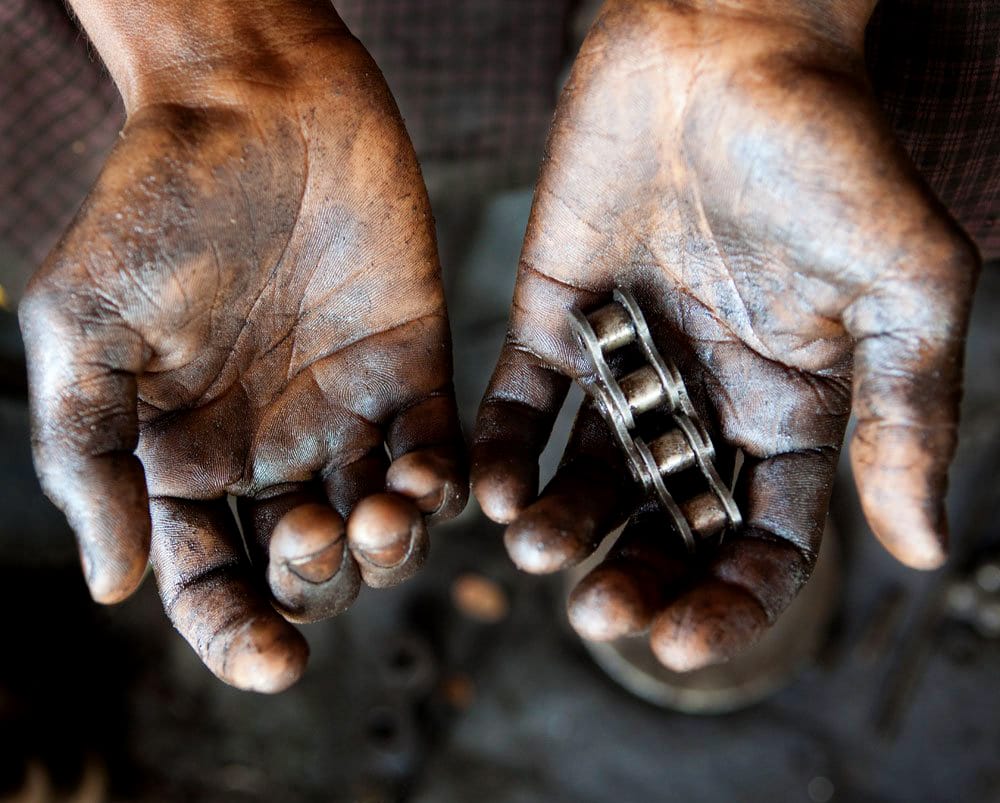 If you have sensitive skin, some of the hand cleaners on the market might irritate your skin despite being marketed as natural and safe.
It is always advisable to go through the list of ingredients and choose a product that doesn't contain anything that you might be allergic to.
Scent
This is probably the least important factor in deciding which hand cleaner you should buy, but it's definitely worth mentioning.
For instance, if you find the smell of oranges appalling for some reason, then it makes sense to not choose an orange-scented hand cleaner.
Pine and citrus are the most commonly used scents in hand cleaners. You do have some products that have a neutral smell, that is, they don't smell like anything instantly recognizable.
Scrubbing Potential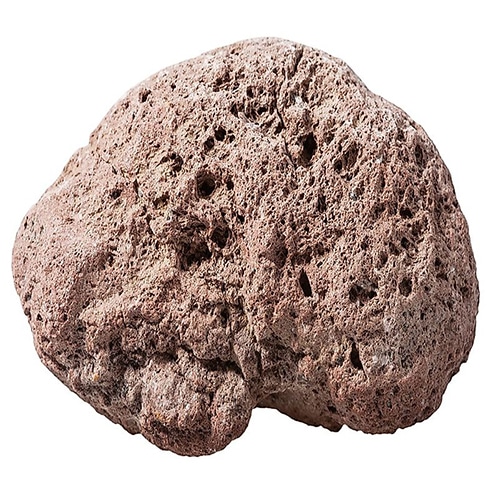 Regardless of the form factor, hand cleaners are of two main types –– those that contain scrubbing particles and those that don't.
Those which contain scrubbing particles feel gritty during use and have exfoliating properties that can help to smooth any calluses or rough skin on your hand and do an excellent job at getting rid of grease.
Hand cleaners that do not contain any scrubbing particles work almost as well and feel soft to the touch.
There are two main ingredients used to make scrubbing particles:
pumice, and
walnut shells.
Pumice powder is a commonly used abrasive that has applications in the world of cosmetics, electronics, and dentistry. Compared to ground walnut shells, pumice is a lot grittier and might cause dryness.
Ground walnut shells, on the other hand, are softer in comparison but still contain exfoliating properties.
Application
The cleaning products industry seems to have a different, dedicated product for pretty much everything.
Shampoo for your hair, face wash for your face, hand wash, tile cleaner, sink cleaner, hand cleaner for grease removal, detergent for your clothes, you get the point.
It's understandable why this might come across as an attempt to get you to buy more things, but we can't deny that the product separation exists for a reason.
Each application requires something different. For example, drain cleaners that contain alkaline chemicals (those that give off heat and remove blockages) cannot possibly be used to wash tough stains off your hands. This is just one of many examples.
The point is to make sure you buy purpose-specific products. Sure, there are some products that can be used for other applications than what it is advertised for.
Hand cleaners made specifically to rid your hands of grease can also double up as a general cleaner for use around your house and your kitchen.
Portability
Hand cleaners are typically sold in large quantities, which is great if you prefer buying in bulk.
However, if you only require a small batch for one-time use, or if you'd like to carry some with you to a different location other than your garage, then it makes sense to buy your hand cleaner in different sizes.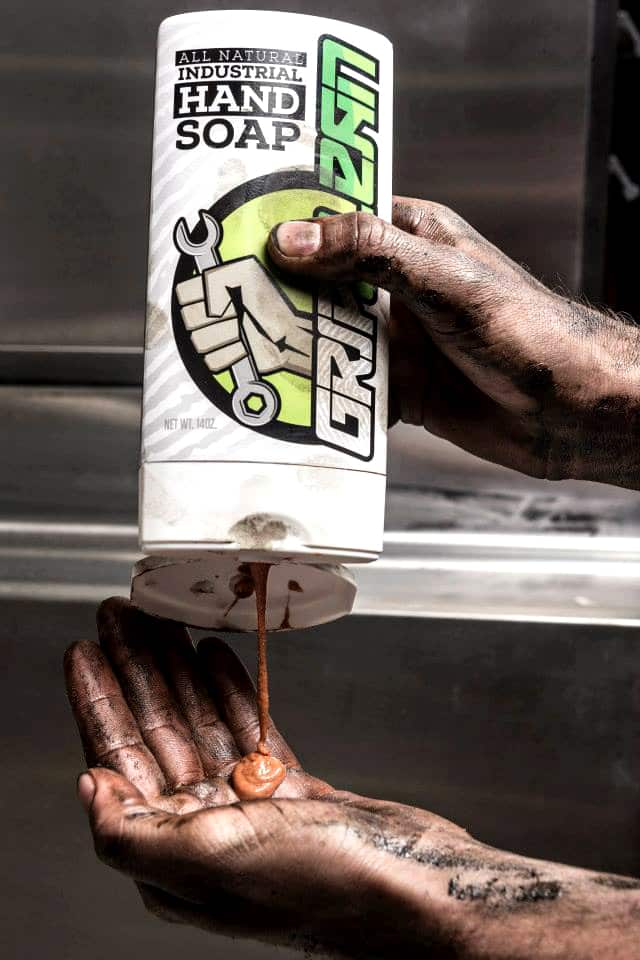 You can either buy mid-sized jugs or small tubes that are extremely easy to carry around.
Form Factor and Consistency
Mechanics hand cleaners can be purchased in various form factors. Even though each of them do pretty much the same thing, the usage experience is vastly different.
Some of the different types include:
Powders
Creams
Lotion
Wipes
Clay, and
Pastes.
DIY Hand Cleaner: Dishwasher Soap and Sugar
A commonly used homemade alternative for packaged hand cleaners is the good old combination of dishwashing soap and granulated sugar. In case you run out of hand cleaner, this age-old combination does the job perfectly well.
The sugar crystals double up as scrubbing particles and the dishwasher soap helps get rid of the grease. It sure lacks moisturizing abilities and can be harsh on sensitive skin.
Best Hand Cleaners for Auto Mechanics
Quite honestly, all hand cleaners do pretty much the same thing. The differentiating factors are preference-based. For example, some mechanics might not want any pumice in their hand cleaners while others might.
Some might prefer a lotion, while others might want to use cleaning wipes that don't require any water whatsoever.
Below we've listed some of the best automotive hand cleaners on the market. To make things easier for you, we've categorized the products according to their ingredients and unique features such as being waterless, environmentally friendly.
Gojo Natural Orange Pumice
Scent: Orange Citrus
Item Form: Lotion
Quantity: 1 gallon
Buy On: Amazon
Gojo is a popular name in the cleaning products business. Their natural orange pumice hand cleaner is a budget-friendly and highly effective option. Gojo's distinctive orange citrus aroma might not be to everyone's taste, but it's soothing for sure.
This hand cleaner can be purchased in either 14-ounce or 1-gallon sizes. Bulk is the best value.
The special grease-cutting formula will gently remove stubborn grease in a matter of seconds — it includes fine granular scrubbing particles that thoroughly clean and help with exfoliation.
There are no harmful chemicals or petroleum-based compounds present in this product. It comes packed with moisturizing agents to protect your skin from irritation. The only downside is that the pumice particles can dry out your hands when overused.
Wonder Scrub
Scent: Cherry
Item Form: Lotion
Quantity: 1 gallon
Buy On: Amazon
The Wonder Scrub hand cleaner has a very strong degreasing formula. This opens up more use cases outside of the garage — pretty much any application that requires a non-toxic, but strong cleaning solution.
It also works seamlessly against soil, asphalt, ink, carbon, resins, and adhesives. It comes infused with walnut shell scrubbers which are relatively easy on the skin as compared to pumice.
The Wonder Scrub Hand Cleaner is industrial grade and comes in either a 13.5-ounce or 1-gallon package. Despite containing a fair amount of chemicals, it's easy on the skin and has a very likable faint cherry scent.
Extreme Green Power
Scent: Citrus (Lime)
Item Form: Powder (solvent)
Quantity: 64 ounces
Buy On: Amazon
This is the only solvent-based hand scrub in this entire list, and to say that it works well is an understatement. It uses the age-old combination of detergent and pumice to form an effective base. It contains 3 scrubbing agents in total.
Extreme Green Power also contains a bunch of non-greasy skin moisturizing agents. This compensates for the dryness that comes along with scrubbing. It has a pH of 7 which keeps cuts and bruises (if any) from infection. and has a pleasing lemon scent.
3M Paint Buster
Scent: Subtle neutral smell
Item Form: Paste
Quantity: 9.75 ounces
Buy On: Amazon
For mechanics who want the absolute best in cleaning products, this is the one to get. The Paint Buster by 3M is easily one of the highest recommended hand cleaning products you'll come across.
The tube contains 9.75-ounce. It is a purpose-built cleaner that's strong enough to deal with stubborn automotive paint, fillers, and sealants.
Paint buster doesn't contain any moisturizing agents but it does have fine quartz particles for scrubbing. The main active ingredients include bentonite clay, lanolin, and stearic acid.
Grip Clean Heavy Duty

Scent: Lime
Item Form: Clay
Quantity: 8 ounces
Buy On: Amazon
This is a lotion-based hand cleaner made from bentonite clay which is highly effective at absorbing oils. Bentonite clay is complemented with coconut oil, lime oil, and grainy pumice particles.
Coconut oil helps in moisturizing the skin, lime oil for added degreasing power, and pumice for scrubbing. The thick gooey clay provides a quick and effective clean with great ease.
This heavy-duty hand cleaner comes in 2 sizes: an 8-ounce squeeze tube and a big bulky 64-ounce tumbler with a built-in pump. Lastly, it has a distinct but mild lime scent which we find extremely refreshing.
Concentrated Magic Industrial
Scent: Citrus
Item Form: Liquid
Quantity: 13.5 ounces
Buy On: Amazon
Yet another all-natural, non-solvent product that works on all kinds of stubborn stains. Grease, oil, grime, and even paint can easily be washed off with this walnut-based eco-friendly hand cleaner.
The most unique feature of this hand cleaner is that it contains ground-up walnut shells. These are the perfect alternative to pumice, especially if you have sensitive skin.
Walnut-based scrubbers are easy on the hands and don't cause any dryness. Although, we do recommend pairing the mechanic soap with a soft bristle brush for the best results.
Goop
Scent: Pine
Item Form: Cream
Quantity: 15 ounces
Buy On: Amazon
Goop hand cleaner has been around since 1949 and is still very much relevant in the automotive cleaning products business. Apart from being made using biodegradable ingredients, this hand cleaner is also waterless.
This means you don't need to wet your hands before using it — simply work the hand cleaner into your hands for a solid 2 minutes and then rinse off under running water.
Stubborn grease, dirt, paint, dirt, sap, mud, and any type of stain can easily be removed using this stain lifter.
The use of non-toxic ingredients and moisturizing features makes it suitable for sensitive skin. It comes in a 15-ounce casing and has a soothing pine scent. The only downside here is that it's frequently out of stock.
Tub O' Scrub
Scent: Citrus
Item Form: Cream
Quantity: 18 ounces
Buy On: Amazon
This waterless hand cleaner comes loaded with aloe vera, lanolin, and Vitamin E which gives it moisturizing properties. It also uses ground walnut shells as a scrubbing agent.
The Tub O' Scrub heavy-duty hand cleaner comes in 18, 64, and 128-ounce tubes. The only drawback we've noticed with using natural hand cleaners is that it takes longer to get rid of stubborn grease. That said, they're the safest solution.
Permatex Fast Orange
Scent: Citrus
Item Form: Lotion
Quantity: 15 ounces
Buy On: Amazon
This waterless and solvent-free hand cleaner leverages the cleaning properties of citrus and pumice which work really well together. It is also ammonia-free which helps to avoid rashes and skin irritation.
It is biodegradable and eco-friendly, and can also be used for non-automotive cleaning applications as well. A rich combination of aloe vera, lanolin, and glycerin means it can double up as a moisturizer.
Like every other natural hand cleaner, the Permatex Fast Orange Smooth lotion needs a bit of wrestling to remove stubborn grime and grease. It comes in a compact 15-ounce bottle for ease of usage.
Grip Clean Heavy Duty Wipes

Scent: Citrus
Item Form: Wipes
Quantity: 30 pieces
Buy On: Amazon
If you dislike the idea of using cream-based soaps, then a pack of Grip Clean heavy-duty wipes is the perfect hand cleaning solution for you.
These wipes are made with a special combination that works on grease, oil, adhesives, ink, tar, and even paint. They're easy-to-use, waterless, and have a citrus scent.
What we really like about cleaning wipes is that you don't require running water or a sink, which makes the package extremely portable. This is ideal if you ever need to fix your car on the go.
Automotive Hand Cleaners: Ideal Choices
The importance of safety and hygiene gear like work gloves, work boots, safety goggles, face masks, and hand cleaners is often understated in the world of automotive repair.
Remember that there's nothing wrong with keeping yourself safe when working on cars. There's no such thing as "too much safety". Even if it means that your hands end up smelling like strawberries at the end of your workday.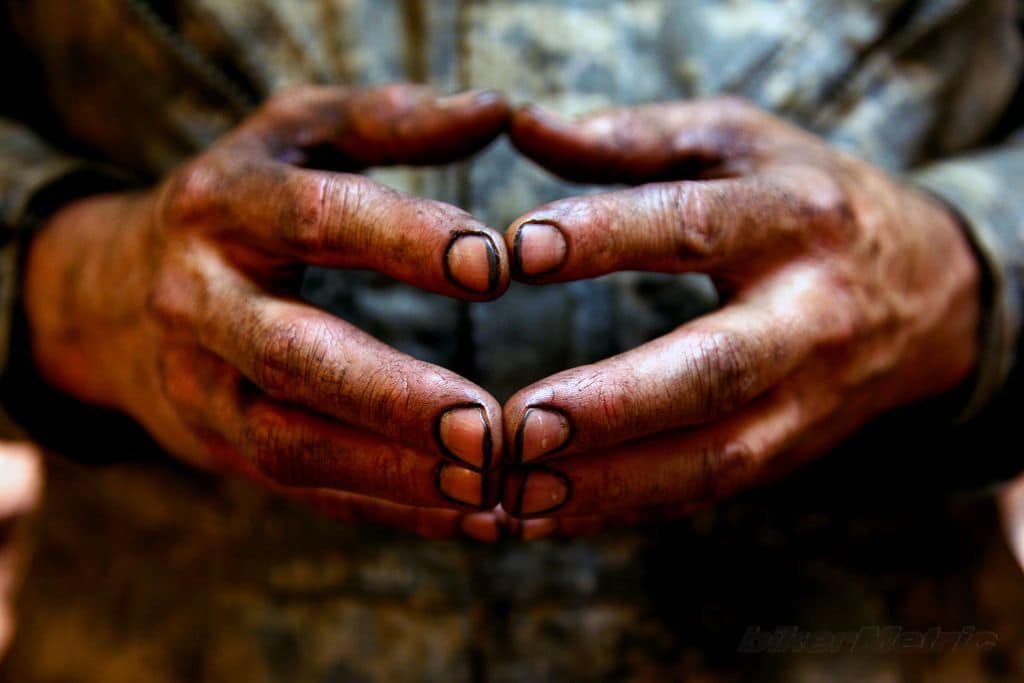 What type of cleaner to use really depends on your personal preferences. We recommend trying as many as you can before you zero in on the best option for you. Once you've found what fits your needs, stock up by buying in bulk.
Below we've listed our top recommendations.
Heavy Duty Scrub: Gojo Natural Orange Pumice
Consistent performance and pocket-friendly pricing make the Gojo Orange Pumice cleaner an all-rounder. We really like how it strikes the perfect balance between being tough on stains and still leaving your hands soft and free of calluses.
Natural Hand Cleaner: Grip Clean Heavy Duty
The Grip Clean Heavy Duty hand cleanser is enriched with natural minerals and oils for a safe and healthy experience. The bentonite clay gives it a gooey consistency which makes it super-easy to work with.
Waterless Option: Permatex Fast Orange
Permatex offers a complete waterless experience without compromising much on strength. Its pocket-friendly pricing is what puts it ahead of the rest.
Also being ammonia-free makes it compatible with a wide range of skin types and comes in a 15-ounce bottle.
Getting set up for work? Don't forget to grab yourself some auto mechanic work boots. And if you're only just starting your career, learn more about the average auto mechanic's salary here.
What's your favorite hand cleaner? Would you rather just wear gloves and not have to bother with dirty hands? Let us know in the comments below!