The good ol' 200 horsepower boxer-four is as loved as it is disliked by many Scion FRS owners. On one hand, it's a lot of fun to wring its neck each time you want to pass another car, but on the other, it leaves you wanting more.
If you're someone who dislikes the underpowered nature of the FA20 engine in your FRS, consider installing a supercharger along with a few other supporting mods.
Bolting on a Supercharger will not only offer a serious bump in power, but it will also make your FRS feel like a whole new machine.
This guide won't be full of optimism about your newfound power though. We'll discuss the reliability issues that you might encounter when you supercharge your FRS.
We'll also recommend the right supporting mods, and we'll conclude with a list of the best supercharger kits you can buy. Let's dive right in.
Scion FRS Supercharger Build — Let's Talk Reliability
Before we jump into our topic at hand, let's quickly go over the FA20's reliability and how supercharging will affect it.
The short answer is that since there are many variables involved; forced induction reliability can easily go from "the engine's fine" to "it threw a rod."
Interestingly, the FA20 platforms have both naturally aspirated and turbocharged versions. So you'd think that FI reliability won't be a problem; after all, the platform is designed to withstand the abuse.
However, if you know your flat-fours, they haven't had the best reputation when it comes to reliability.
It all depends on how stressed your FRS engine is. From the factory, FA20s are designed and developed to withstand abuse and stay as reliable as possible. But once you start dialing up the boost, there is potential for things to go wrong.
In order to ensure trouble-free operation, it is recommended to not test the car's limits but stay within them instead.
If you're wondering how much horsepower is too much, the most we'd recommend on an FA20 is about 300 hp (265 whp). That's a 100 horsepower upgrade over the stock system.
You could push that number further, but then you'll have to be prepared to shell out for some big repairs or end up doing a complete engine rebuild.
However, if you're into pushing the flat-four to more than 300 whp, we'd recommend a few supporting upgrades.
Supporting Upgrades
So, what should you modify or replace when you install a supercharger on your FRS? We'd suggest addressing the engine's existing drawbacks. Firstly, upgrade the oil cooler, coil packs, and throw-out bearings.
Secondly, make sure you invest in forged pistons and stronger connecting rods. Not only are they better at handling the increased temperatures, but they're also capable of withstanding the additional stresses, making the engine more reliable.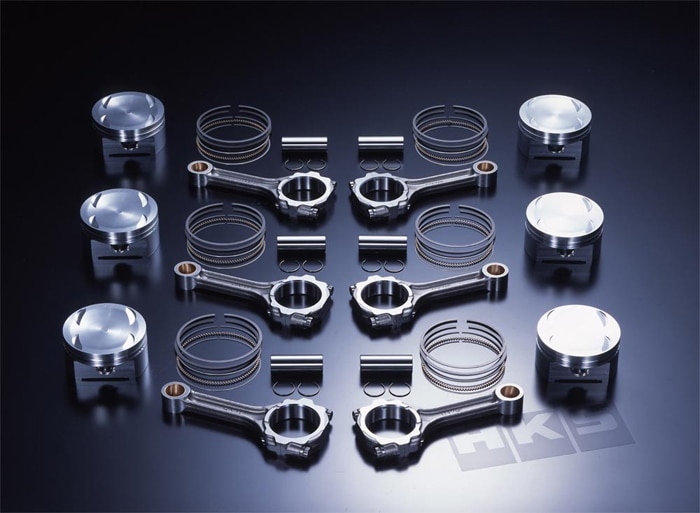 Other upgrades include higher capacity fuel injectors and upgraded cams. Consider deleting your catalytic converter (for competitive use only), upgrading your engine management, and installing an aftermarket exhaust system paired with 4-2-1 or 4-1 headers to ensure you're getting the most out of your supercharger kit.
In essence, you need to factor in the cost of the supercharger, auxiliary upgrades, labor, tuning, and the inevitable repair costs. All this amounts to a sizeable sum that ranges between $2,500 to $9,500, depending on the build.
Best Supercharger for Your FRS
There are several FRS superchargers kits available on the market. However, our focus is on the most sought-after and reliable kits sold by reputed manufacturers.
Another parameter that you should account for is the type of supercharger:
centrifugal,
roots, and
twin-screw.
Roots and twin-screw superchargers are positive displacement, which means they stay at full boost consistently, regardless of the rpm. Positive displacement superchargers excel at providing full boost right from the get-go.
On the other hand, centrifugal superchargers have a linear power delivery, concentrated towards the redline for a punchier top end. However, the bottom-end performance does take a hit relative to the other supercharger types.
In essence, roots and twin-screw superchargers are better suited for street use. But, if you're into tracking your FRS very often, centrifugal superchargers are the ones to have.
Read on to know which supercharger to buy for your FRS.
Jackson Racing C38
Manufacturer: Jackson Racing
Type: Centrifugal
Fitment: 2013-2016
Warranty: 3 Years
Compressor: Rotrex C38-81
Finish: Gloss Black
The Jackson Racing C38 is one of the quietest and most reliable superchargers available for the FRS. The highlight of the system is its Rotrex C38-81 compressor with separate oil cooling, providing additional reliability.
The included intercooler does an excellent job at keeping the intake charge as dense as possible, allowing for more fuel to be dumped into the combustion chamber.
The Jackson Racing C38 comes with a 3-year warranty and claims to deliver a 50% increase in horsepower and a 40% improvement in torque.
The only downside is that because it's a centrifugal supercharger, the boost at lower revs is barely noticeable. But on the plus side, this translates to better fuel economy.
Vortech 4TF218
Manufacturer: Vortech
Type: Centrifugal
Fitment: 2013-2016
Warranty: 3 Years
Compressor: Vortech V-3 H678
Finish: Matte Black
Buy On: Enjuku Racing
The Vortech supercharger kit is the most OEM-looking unit on this list. But the kind of power it delivers is far from OEM. This kit can make up to 300 whp at 9 psi, with the right set of supporting mods of course.
It features one of the best compressor designs, notable for its industry-leading heat efficiency. The system houses its very own V-3 H678 compressor that robs the least amount of power, produces the least amount of heat, and is more reliable.
The compressor also incorporates a clever reservoir, allowing the oil pan and the compressor gear to stay independent. This ensures easy fluid replacement without needing to take apart the entire supercharger.
HKS GT2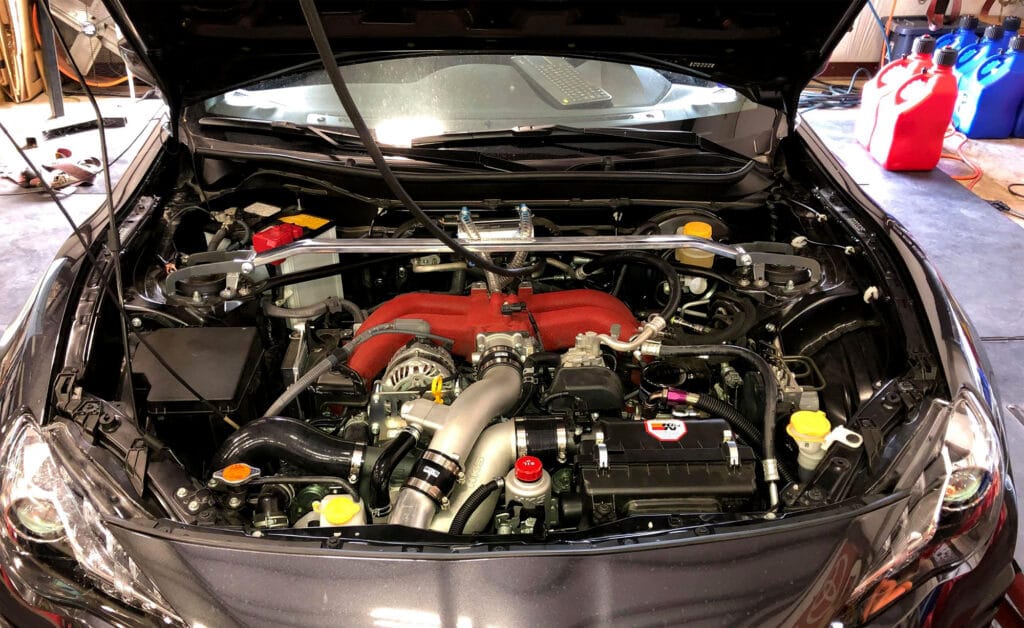 Manufacturer: HKS
Type: Centrifugal
Fitment: 2013-2016
Warranty: 1 Year
Compressor: HKS GT2-7040L
Finish: Brushed Aluminum
Buy On: Enjuku Racing
This is arguably the most versatile supercharger kit for the Scion FRS. HKS has done a fantastic job with the third iteration of GT2 range. The V3 is much better than its previous-gen V2 thanks to a larger diameter inlet pipe, pulley, and restrictor plate removal.
The new design allows for a larger volume of air and cooler intake temperatures than before. What this translates to is more power depending on how large your fuel injectors are, and the octane rating of your fuel.
HKS says that the V3 supercharger on 91 octane puts out 251 wheel horsepower. The number goes to 268 whp with 93 octane, and if equipped with the supporting mods, the FRS can run up to 319 whp on E85.
We recommend you choose the optional Flash Editor with pre-programmed maps for 91 octane and E85 fuel. If you don't have premium gas available to you for whatever reason, consider using a fuel octane booster.
Kraftwerks Race w/o Tuning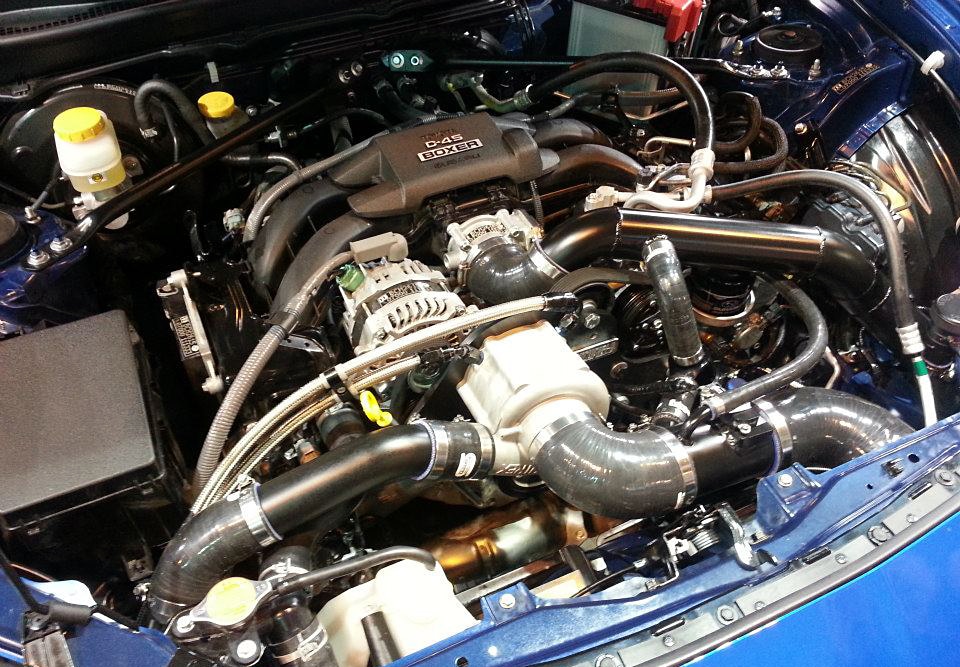 Manufacturer: Kraftwerks
Type: Centrifugal
Fitment: 2013-2016
Warranty: 2 Years
Compressor: Rotrex C30-94
Finish: Brushed Aluminum
Buy On: Enjuku Racing
Another centrifugal supercharger comes courtesy of Kraftwerks. One of the highlights of the system is the Rotrex C30-94 compressor, the same unit used in their acclaimed eighth-gen Civic Si supercharger kit. It's silent, reliable, highly efficient, and comes with an independent lubrication system.
At 9 psi boost, the Kraftwerks supercharger unit is rated at 90 whp on 91 octane with stock headers and exhaust. The number goes to 125 whp on E85 with aftermarket headers and FRS exhaust.
The Kraftwerks' signature Toothed Belt System ensures zero slip even under hard acceleration. Its low belt tension eliminates load on the supercharger bearings, improving reliability.
Another unique feature is the independent drive system, which uses a second belt that frees the engine accessories from the supercharger. That way, if the drive belt breaks, you won't be left stranded.
Cosworth Stage II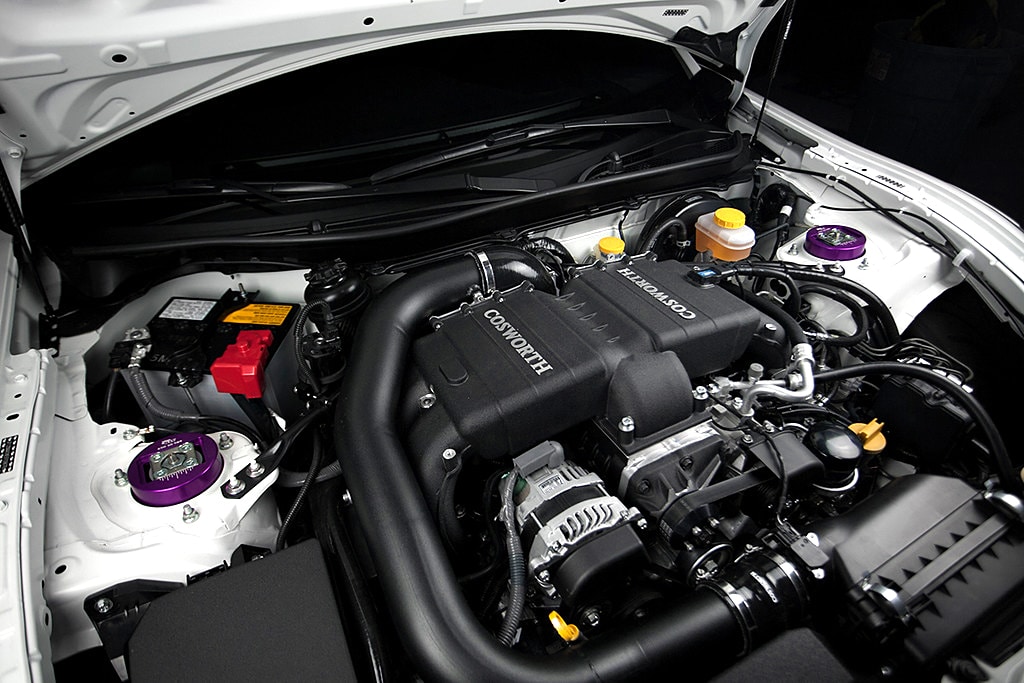 Manufacturer: Cosworth
Type: Roots
Fitment: 2013-2016
Warranty: None
Compressor: Eaton TVS
Finish: Matte Anodized Black
The Cosworth stage 2 is regarded as one of the most efficient superchargers available for the FRS. Sadly, the model has been discontinued, and the only way to get one is in the used market.
What we can say in confidence is that the supercharger is rated for 350+ whp. With its high-volume intake manifold, liquid to air intercooler, and an Eaton TVS blower, the Cosworth Stage II offers a platinum-grade experience when it comes to supercharging your FRS. It looks the part too.
Edelbrock 1556
Manufacturer: Edelbrock
Type: Roots
Fitment: 2013-2016
Warranty: 3 Years
Compressor: Eaton 1320 TVS
Finish: Matte Anodized Black + Red Accents
Buy On: Amazon
This roots-type supercharger is rated at 242 whp and 186 lb-ft of torque. Edelbrock is a reputed name in the supercharger business, and their 1556 kit comes with an Eaton 1320 blower assembly, specifically designed for the FA20 motor.
The kit includes everything you'll need for the installation. Each item is well made, and the intake manifold looks especially attractive with its red accents. The best part is that all this fits under the stock hood.
Additionally, the system is 50-state CARB legal, so that's pretty reassuring. As for after-sales, Edelbrock offers a generous 3-year warranty and 100,000-mile service interval for the supercharger.
Sprintex / Innovate FRS
Manufacturer: Sprintex
Type: Twin-screw
Fitment: 2013-2016
Warranty: 1 Year
Compressor: Sprintex S5-210
Finish: Gloss Black
This one is a screw-type supercharger. The difference between this and the roots-type supercharger is that rotor edges do not touch the inner walls of the case. This offers a significant advantage to the twin-screw setup when it comes to the heat generated.
What makes the Sprintex unique is the design, offering good low and mid-range torque without losing the top end. Sprintex claims a 52% increase in horsepower and a 42% improvement in torque. This translates to a maximum wheel horsepower rating of 260 and 209 lb-ft of torque.
Installing the kit is pretty straightforward as most of it comes pre-assembled. However, one of the commonly agreed disadvantages of this system is that it tends to get hot, especially on the track.
Our Favorite Picks
Since each supercharger has its own set of pros and cons, your choice will boil down to your driving needs. Some might prefer a punchy top-end suitable for the track, while others might opt for a daily-drivable mid-range.
Considering the variables involved, zeroing in on one option isn't the easiest thing to do. So to make things easier, we've gone ahead and chosen three favorites from this list.
Best for Daily Driving: Vortech
Like we said earlier, it's one of the most OEM-looking aftermarket supercharger kits. Its efficient design and effortless reliability make it one of the most reliable supercharger kits available for the FRS.
Not only does Vortech come with an affordable price tag, but what's on offer outweighs the perks of most other centrifugal superchargers.
Best Track Performance: HKS GT2
As a reputable name in the aftermarket parts business, the HKS GT2 (V3) offers a good compromise between price and performance.
Though it's slightly on the expensive side, the performance on offer is undoubtedly the best. It makes the FRS even more versatile if equipped with the optional tuning kit.
Most Reliable: Kraftwerks
The silent and highly efficient Kraftwerks supercharger is the most reliable of the lot. With its unique features, the Kraftwerks system offers the most trouble-free operation out of all the ones we've seen so far.
Also, it's worth mentioning that its Independent Drive System is quite an innovative add-on.
What are your thoughts on these supercharger kits? What do you think is best for a Scion FRS — supercharger or turbo? Let us know by leaving a comment below!
If you're not set on which method of forced induction is right for your car, be sure to check out our guide to FRS turbo kits as well.