Keeping things cool under the hood are what radiators do best. They're an important part of your Honda S2000's cooling system, making sure your engine doesn't get too hot.
Given the age of the Honda S2000s, it's important to constantly check for wear and tear if you're still running the OEM radiator.
In this guide, we list the best radiators for your Honda S2000 – be it a replacement or a high-performance upgrade, along with some easy tips to spot a faulty radiator.
Signs You Need a New Radiator
A failed or broken radiator is a major cause for concern. Once you notice any hairline cracks it's only a matter of time before coolant will start to leak through.
Here are key signs that you should get your Honda S2000 radiator replaced:
Low coolant levels
Overheating engine
Thermostat failure
Water pump failure
Broken or excessively bent radiator fins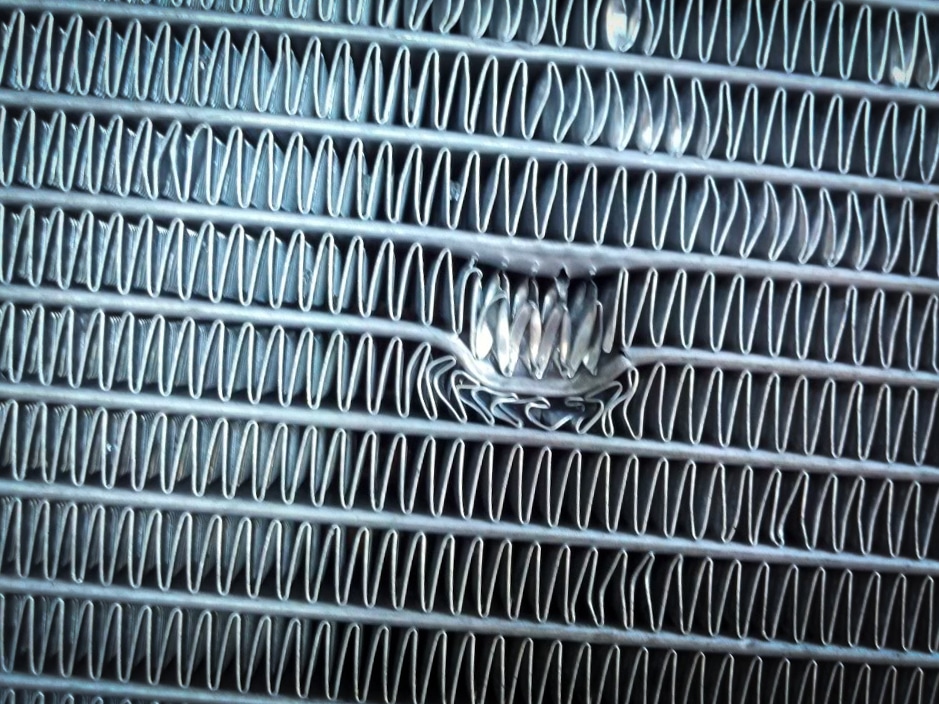 Upgrading to a Performance Radiator
Whether you are seeking the best radiator for a supercharged S2000, a turbocharged S2K or a naturally aspirated monster, upgrading to a performance radiator is the way to go.
Performance radiators are designed to keep things cool especially once you start adding more horsepower to your Honda S2000. They're great at dissipating all the additional heat, have more rows and can store more coolant than your average radiator replacement.
If your Honda S2000 will be seeing a lot of track time or performance mods, then an upgraded radiator is your best bet.
Best Radiator Upgrades for Honda S2000
The Honda S2000 has been around for a while and if you're still running an OEM radiator, chances are you've already spotted some tiny cracks on it. If this is the case, it's time to get yourself a new radiator before you run into any problems.
A reliable and durable performance radiator makes all the difference in your S2000 even if you aren't boosted. You really want all your components to work together well to give you the ultimate ride comfort and handling.
If you're searching for the best S2000 radiator to upgrade your car's cooling system, here are some of our top picks.
Koyorad Aluminium Racing
Part Number: VH081226
Number of Rows: 2
Core Thickness: 36mm
Core Material: Aluminum
Warranty: 18 months
Buy On: Amazon
With over 50 years of experience in manufacturing cooling equipment, it's safe to say that you're in good hands with Koyo products.
Their aluminum radiator featured here is specifically designed for S2000 owners who often track their cars or simply enjoy spirited driving.
The fitment of this radiator is spot on and the installation is very easy. However, the S2000 radiator cap is not included so make sure to add one to your cart along with the radiator.
Mishimoto X-Line
Part Number: MMRAD-S2K-00X
Number of Rows: 3
Core Thickness: 52mm
Core Material: Aluminum
Warranty: Lifetime
Buy On: Amazon | Enjuku Racing
Another popular upgrade from OEM, Mishimoto radiators often go head to head with Koyo and choosing between the two can be tough.
Compared to stock, this radiator is slightly thicker and can store almost double the amount of coolant. It has a 3-row design along with greater row density to increase the cooling efficiency.
What makes these radiators really popular is the fact that you get a lifetime warranty even if it's damaged in a crash.
Megan Racing 2-Row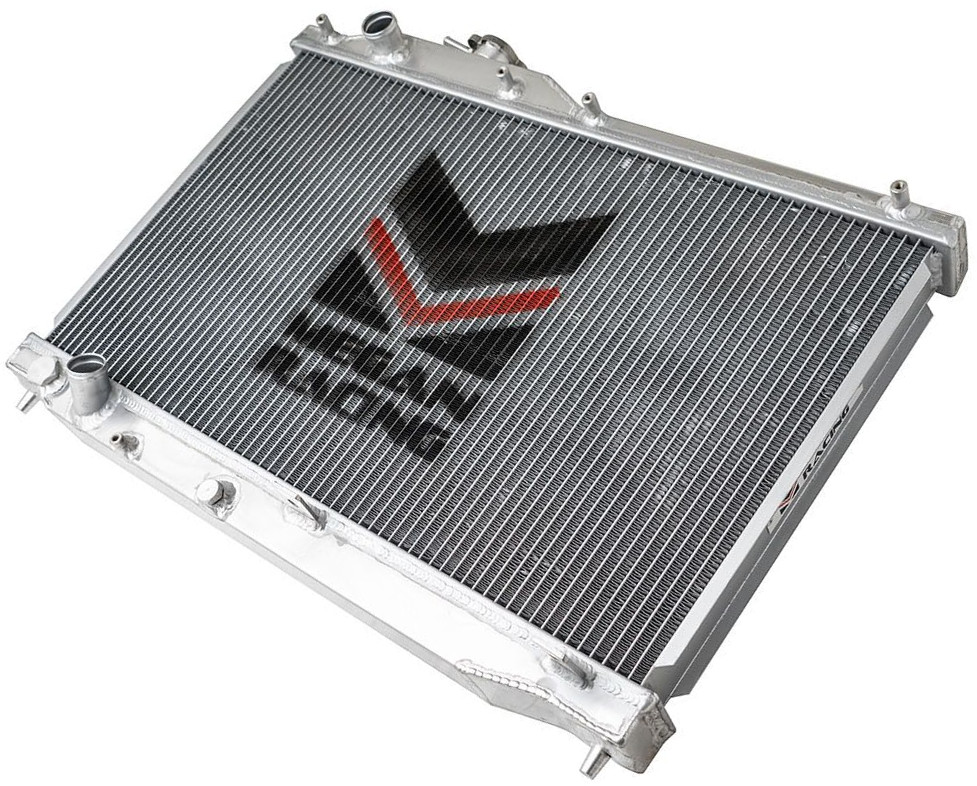 Part Number: MR-RT-S2K
Number of Rows: 2
Core Thickness: 52mm
Core Material: Aluminum
Warranty: 1 year
Buy On: Amazon | Enjuku Racing
While some performance radiators have a 3-row design, Megan Racing decided to stick with 2 rows.
This is beneficial if you are street driving your S2000 because thicker radiators tend to trap heat. While thicker units can work better for extended track use, a 2-row system like this is a lot more versatile.
It's a great choice if your S2000 sees a fair amount of track use, spirited driving, or even if you live in areas with soaring temperatures.
Full Blown Performance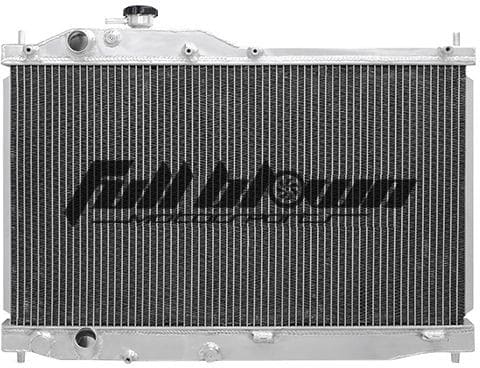 Part Number: FBMRAD-S2K
Core Thickness: 49.53
Number of Rows: 2
Core Material: Aluminum
Warranty: Limited lifetime
A thin design combined with maximum surface area is the ideal mix and with the Full Blown radiator, you get just that.
For enhanced performance on the street and track, this radiator features 100% brazed aluminum, polished end tanks, and a lightweight dual-core.
Full Blown even allows you to opt for the S2000 top radiator hose and slimline fans as well.
Mr. Sideways x SBG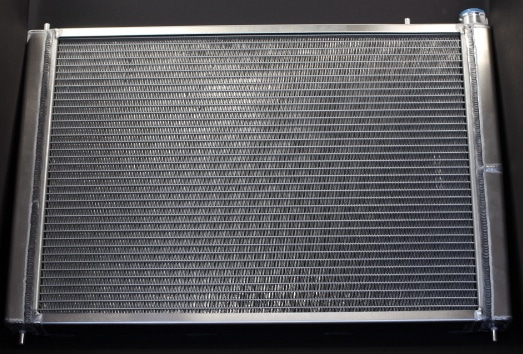 Part Number: NA
Number of Rows: 2
Core Thickness: 57.15 mm
Core Material: Aluminium
Warranty: 2 years
Buy On: Sake Bomb Garage
The Mr. Sideways radiator is great for boosted S2000s that see extensive track use. It features a narrow design that gives you some extra room for your supercharger or turbochargers.
The shroud is designed to make sure the air can pass through the radiator freely while still allowing the fan to pull air through the whole radiator, which is really important for a track car.
It's also pre-drilled so that you can switch fans easily depending on the generation of S2000 you own.
Cheap S2000 Radiator Replacements
While we feel a performance radiator is a way to go, even if you aren't boosted, we get it – not everyone wants to upgrade.
If you're on a budget and only need to replace your broken stock radiator, here are some reliable and affordable radiators that will get the job done.
TYC OEM Style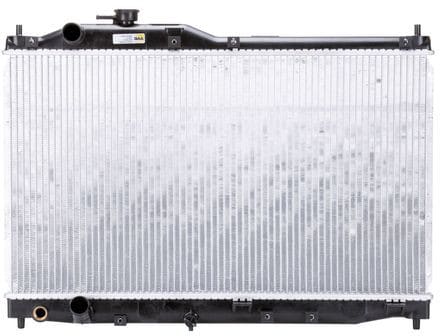 Part Number: 13016
Number of Rows: 1
Core Thickness: 16mm
Core Material: Aluminum
Warranty: Limited lifetime
Buy On: Amazon
TYC offers good quality replacement radiators that look just like OEM. The fitment is spot on and you won't find the need for any adjustment, brackets or modifications to your AP1 or AP2 Honda S2000.
Similar to most replacement radiators, TYC offers a single row design and plastic end tanks.
The radiators are brazed with a furnace process that makes them highly durable. Apart from this, an aluminum treated coating is applied to prevent rust and corrosion.
Denso Drop In Replacement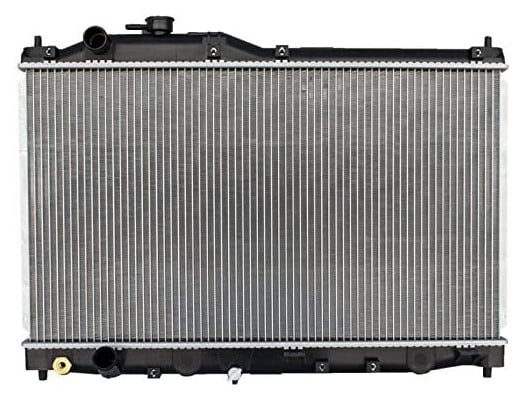 Part Number: 221-9222
Number of Rows: 1
Core Thickness: 15.875 mm
Core Material: Aluminum
Warranty: 1 year
Buy On: Amazon
Another great choice for your S2000, Denso radiators are reliable in their performance and made to last.
Designed with a 'first time fit' philosophy in mind, the fitment of these radiators are spot on and they drop in easily. They're lightweight and efficient in cooling.
They cost a little more than TYC's radiators but it's well worth the price.
Our Favorite S2000 Radiators
In principle, all radiators do the same thing. What sets the best radiators apart from the rest is their performance, durability and how well they work with the other components of your S2000.
For All Round Performance: Koyo
The craftsmanship in the Koyo radiators is second to none. They're known for supplying radiators to many OEMs, making them a credible brand to buy from.
For Heavy Track Use: Mr. Sideways x SBG
Mr. Sideways designed this radiator keeping S2000 track builds in mind which is why it works so well.
It's more expensive than any other radiator on our list but worth every penny given its performance. It's no wonder many consider it the best radiator for turbo S2000s that see a lot of track time.
Best S2000 Radiator Replacement: Denso
It's true that TYC works just as well as your stock radiator, but for the few extra dollars, the Denso is cheap insurance.
Have you used any of the radiators on this list? Share your experience in the comments below!