The name "Smokey Nagata" is instantly recognizable as part of the lexicon of Japan's car culture. Having built some of the world's fastest and most powerful cars, he is a renowned character in the world of high-performance automobiles.
Although his crowning accomplishment is the world's fastest street-legal car, he has accomplished much more. Smokey Nagata's life exemplifies the transformative potential of dedication, grit, and originality.
Many others all around the globe have been motivated by his example to follow their passions and test the boundaries of what is possible in the field of automobile design.
In this article, we will trace Smokey Nagata's journey from modest beginnings to a pivotal position in the history of automobile culture.
Who's Smokey Nagata? Early Life of a Legend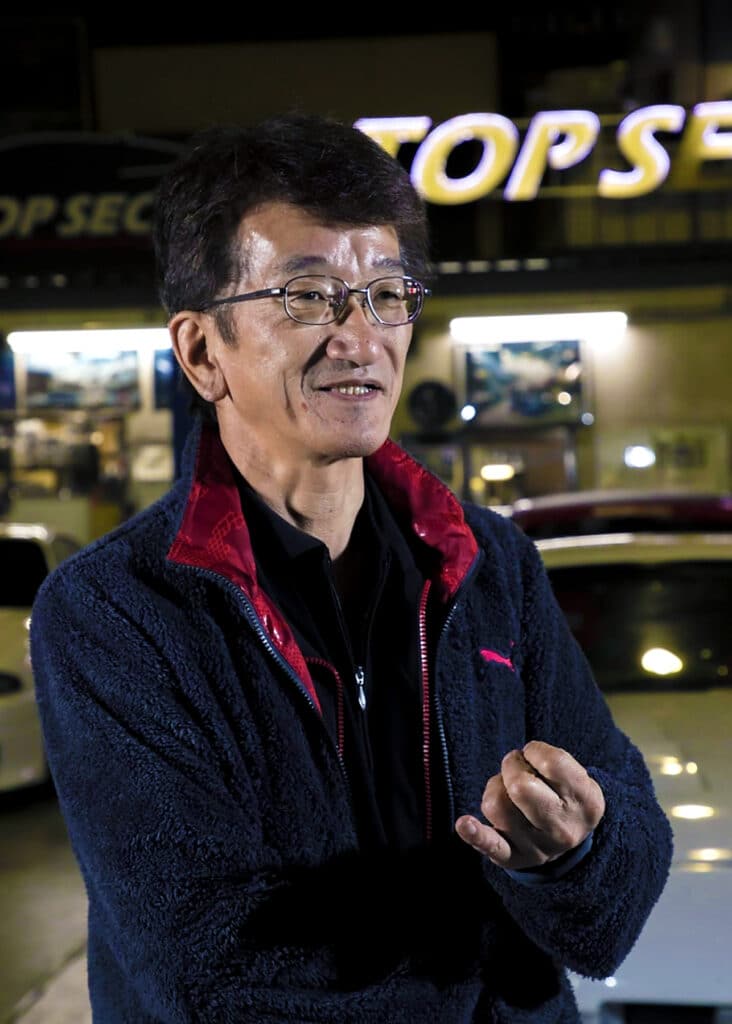 Kazuhiko Nagata was born in Hokkaido in 1964 and grew up there. His upbringing on a farm meant he seldom saw automobiles, but his father's reputation as a fast driver sparked an early fascination with technology and its possibilities.
At a young age, he started tinkering with smaller-sized engines and quickly learned that he had a natural talent for improving upon their designs.
When he saw his father's racing exploits on the dirt roads surrounding their home, he, too, acquired a need for speed.
He got his first car, a Mitsubishi Galant GT when he was 15 years old. It was old, beaten up, and in really bad shape. He tried to fix it himself with little success. Eventually, he got help from the boss at his local Toyota dealership.
Like any 16-year-old in possession of keys to their first car, he frequently drove the Galant GT to school, which ultimately resulted in him getting expelled.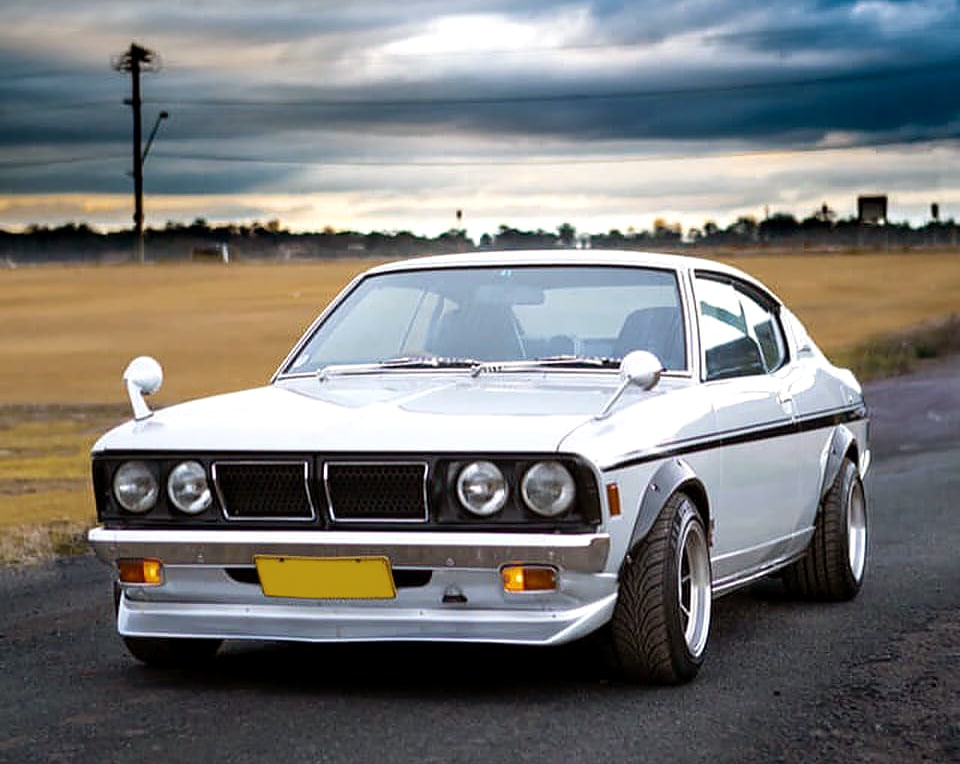 The Toyota dealership boss who helped him get his car up and running felt responsible and made sure that he got hired at the shop. He started learning the ropes of automotive repair.
Around that time he purchased a brand-new but heavily modified Toyota Celica which he'd frequently drive around the Hokkaido countryside. That's where he discovered the car's limitations.
Smokey continued to test the boundaries of his car despite the perilous roads and severe weather. Due to his inability to refrain from working on his car during work hours, he was eventually let go.
To pursue his goal of becoming a racer, he relocated to Tokyo. The city was a mecca for auto enthusiasts at the time, with several venues for racing. He could also get the information and tools he needed to construct his own vehicles there.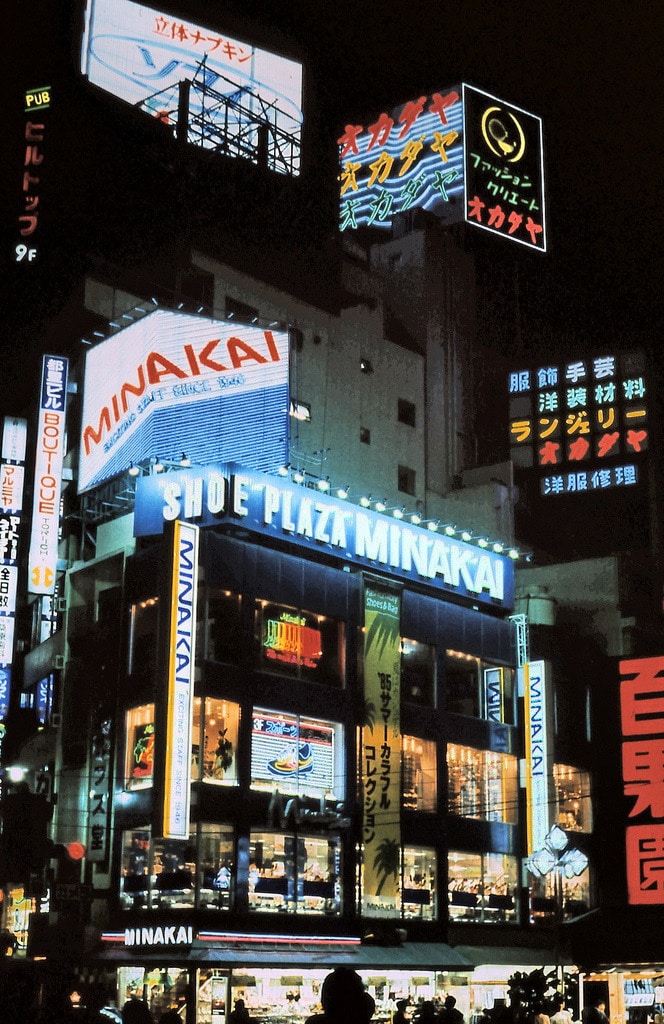 He made a living as a mechanic and supplemented his income by working on vehicles in his spare time.
During this period, he honed the skills that would later make him stand out in the engineering world, including an in-depth knowledge of mechanics and the flexibility to think on his feet.
People assume that his name refers to the fact that he smokes so much, but this is only partially correct. His tendency towards ripping fat burnouts almost wherever he travels is the real source of the "Smokey" nickname.
Like most people, Smokey enjoys showing off to bystanders by producing a cloud of smoke and blazing exhaust tips.
So it's no surprise that this became his name, and there really isn't anybody more deserving of the nickname "Smokey" than him.
Early Career of Smokey Nagata
When he first moved to Tokyo, Kazuhiko was ready to take on pretty much any job he could get his hands on, as long as he could be around cars and work on them.
He got a job at Trust — the parent firm of GReddy. He started as a low-level grunt worker which involved packing auto parts such as exhausts and turbo kits.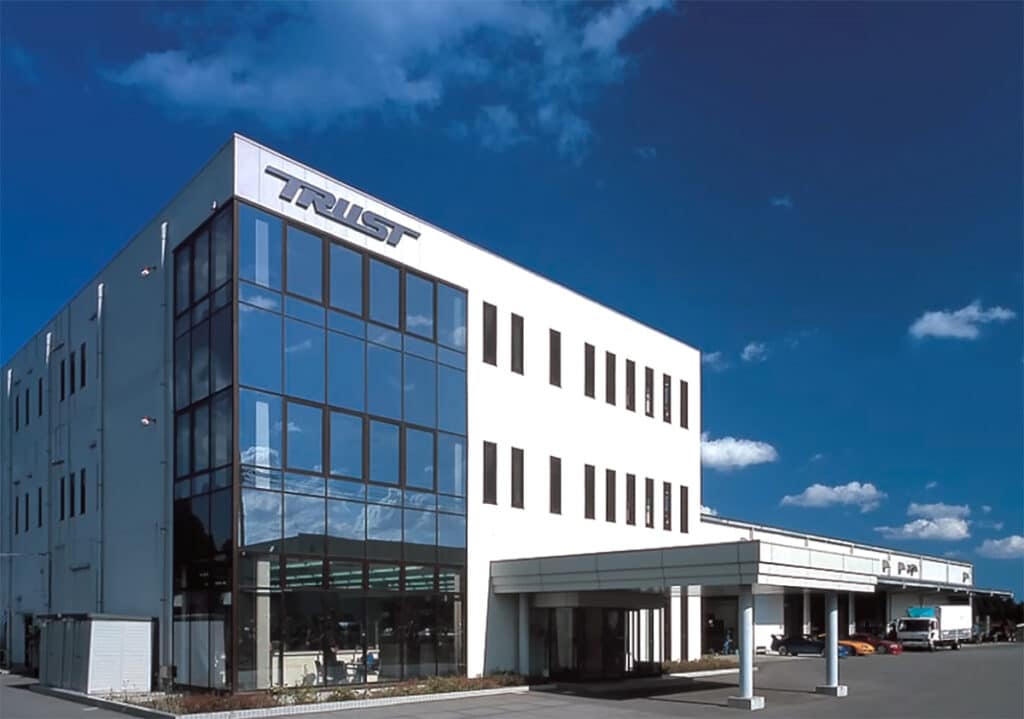 Naturally, he was frustrated by this role as it didn't give him an opportunity to do the things he was good at.
Fueled by a desire to get his hands dirty, he reached out to the racing division and offered to tune other people's cars after his work hours.
That didn't cut it; he eventually started utilizing the company's resources along with everything he had learned to work on his own cars.
His bosses disapproved of the way he was using his time after work. But considering that he was a very valuable asset to the company, they allowed him to continue as long as he remained discreet about it.
This is where the idea for Smokey Nagata's business, "Top Secret", originated.
It was the beginning of the '90s when tuner cars became popular. JDM (Japanese Domestic Market) vehicles like the Mazda RX-7, Toyota Supra, and Nissan R32 GT-R were being introduced, enabling fans to tweak them to their heart's desire.
The need for speed was shared by many, leading to the rise of contests between owners of the quickest and most powerful vehicles.
This was the beginning of Smokey Nagata's rise to prominence as a vehicle tuning and racing guru. He got into street racing as a pastime and soon found himself regularly competing.
The Inception of Top Secret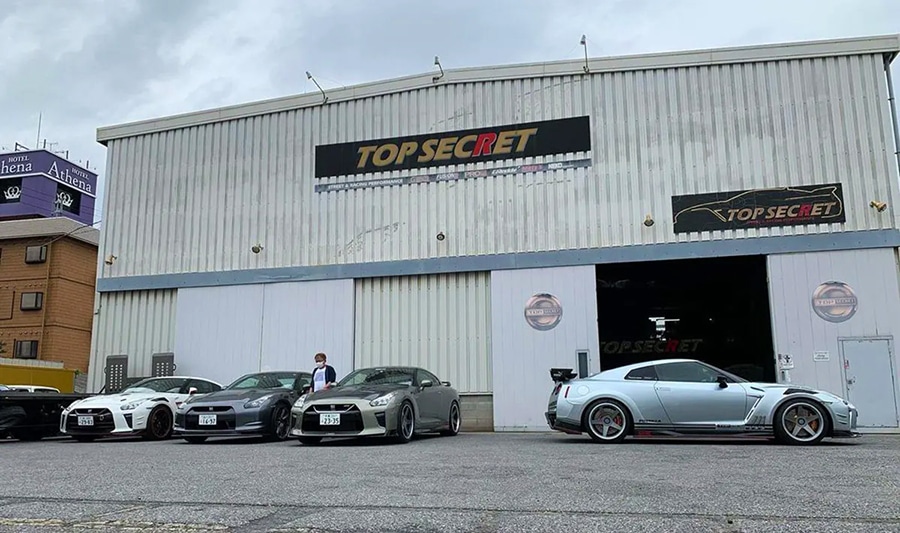 In 1991, Top Secret broke away from Trust and opened up a business of its own in Chiba. The first time the firm participated in the Tokyo Auto Salon was in 1993.
Often using a Toyota Supra A80, Nagata and the Top Secret crew have competed in several speed trials and challenges since 1994, including the 0-249 mph, 0-186 mph, 1000m, and top speed challenges.
Nagata is infamous for his numerous illegal speed runs on public roads; he reached speeds of 212 mph on the Autobahn (Germany), 222 mph on Nardò (Italy) in a Top Secret V12 Supra, and 197 mph on public highways in the United Kingdom.
Top Secret tuned automobiles often have distinctive gold paint jobs. Nagata reserves the exclusive gold paint job for only the finest and most complete projects that exemplify Top Secret's tuning ethos.
Top Secret's Final Evolution V12 twin-turbo Toyota Supra took first place in the 2007 Tokyo Auto Salon Championship.
Smokey Nagata's Car Collection
Smokey Nagata's car collection emphasizes stability and accuracy in his tuning methods. He wants his vehicles to have the best possible performance while still being completely risk-free.
He is also well-known for the quality and originality of his constructions. His approach to tuning emphasizes maximizing performance without sacrificing reliability. Some of the most iconic vehicles built by him are as follows.
Skyline VR32 GT-R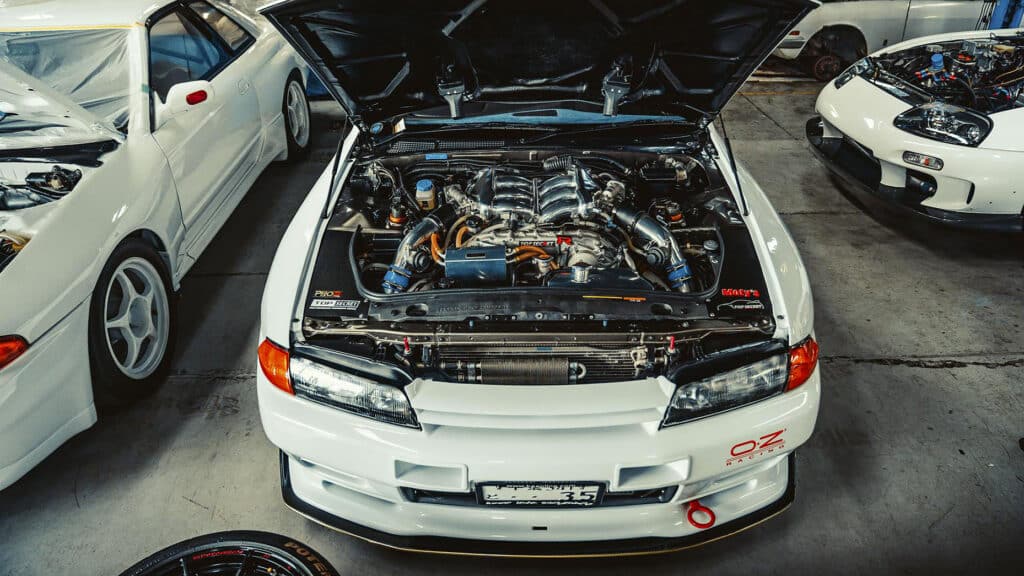 Top Secret exhibited an R32 Nissan Skyline GT-R with the engine, drivetrain, and interior of the newer R35 Nissan GT-R at the 2017 Tokyo Auto Salon. This vehicle was given the name "Skyline VR32 GT-R" by the tuning firm.
In typical Top Secret fashion, the VR38DETT engine was modified to the max with all kinds of upgraded internals thrown at it.
They even went as far as installing the front radiator support and the transaxle gearbox assembly from an R35 into the older R32 chassis.
Twin-Turbo V12 Supra
Nagata's most daring creation was the V12 Supra. It was equipped with an aerodynamic makeover package and a Toyota Century's 5.0L V12 1GZ-FE engine.
Its V12 Toyota Century engine was tweaked to generate over 1,100 hp, and it also had several aerodynamic tweaks to cut down on drag.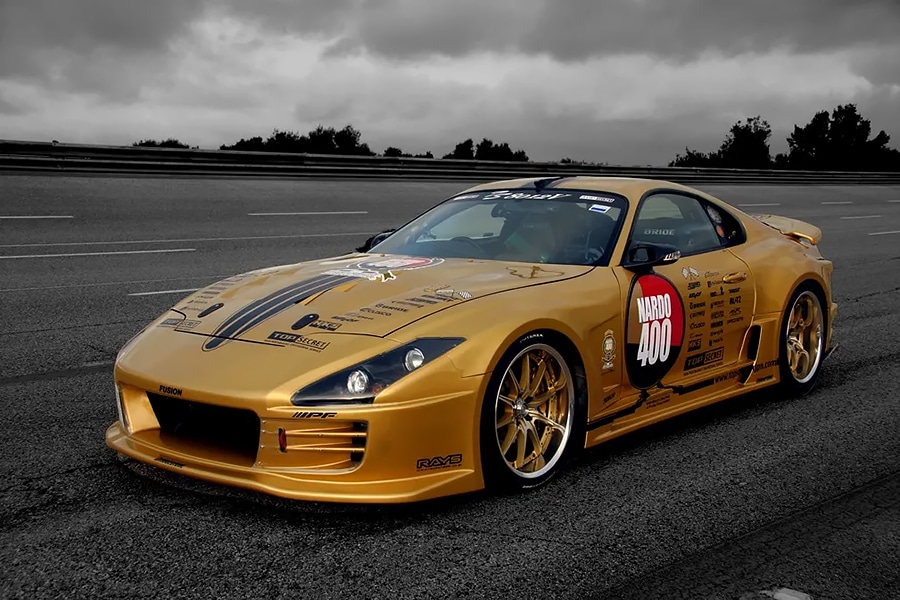 In 2008, Nagata drove the vehicle to a record 222 mph on the Nardo test circuit in Italy, making it one of the most remarkable feats of automotive engineering to date.
However, he also took the Supra out on public roads, where it quickly became the quickest street-legal vehicle in the world.
The VHS videos of his skilled driving became viral in Japan. His epic trip in a vehicle as fast as a fighter aircraft, from Tokyo to Osaka in under 3 hours, was captured on film by his squad.
However, his enthusiasm got him caught after he broke the law by driving 197 mph in the rain on the A1(M). He was jailed for one night before being deported back to Japan the next day after being arrested on Her Majesty's Pleasure.
Because of this, he was also given a 10-year travel ban from the United Kingdom. His international driving privileges were revoked for a month, and he was ordered to pay £155 in fines and £35 in court costs.
He was nervous about what may happen, particularly the prospect of spending a few years in prison, but he was pleased with how far he'd come.
The incident occurred when the Supra was still sporting its factory standard body and interestingly an RB36DETT inline-6 engine.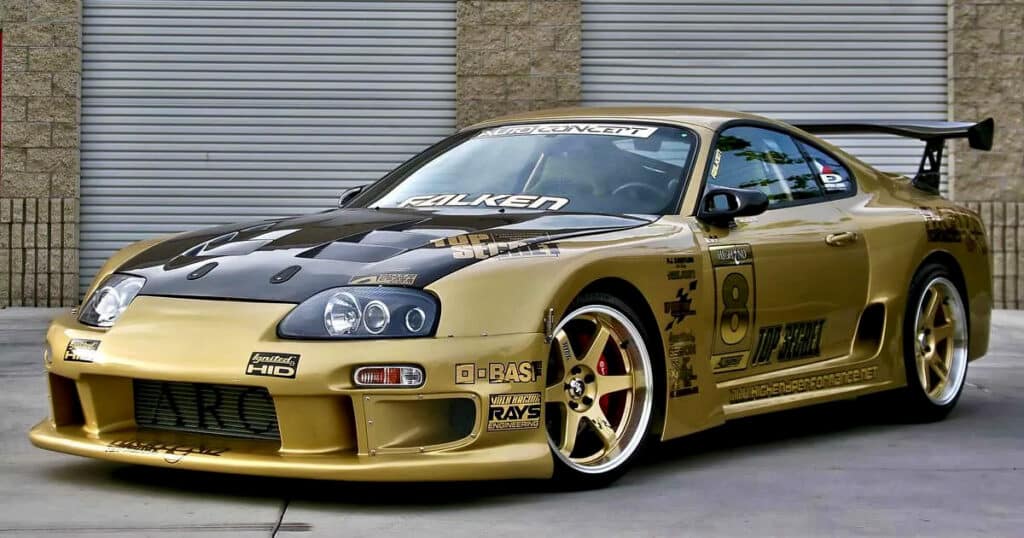 The car was eventually auctioned off. Shortly after that, Smokey and the Top Secret crew took on their most ambitious project: The V12 Supra which they used for the 2007 Tokyo Auto Salon.
They wanted to make a statement after becoming disenchanted with the stagnant development of Japanese OEM performance vehicles.
Smokey's Supra was successfully modified, and it quickly rose to prominence as one of the show's most talked-about vehicles.
Top Secret R35 GT-R
Smokey Nagata's next major feat was the Top Secret GT-R. His goal in modifying the R35 Nissan GT-R was to make it both quick and dependable, so he used his expertise in both areas.
The end product was astounding; with over 2,000 hp, it was the most potent GT-R ever created.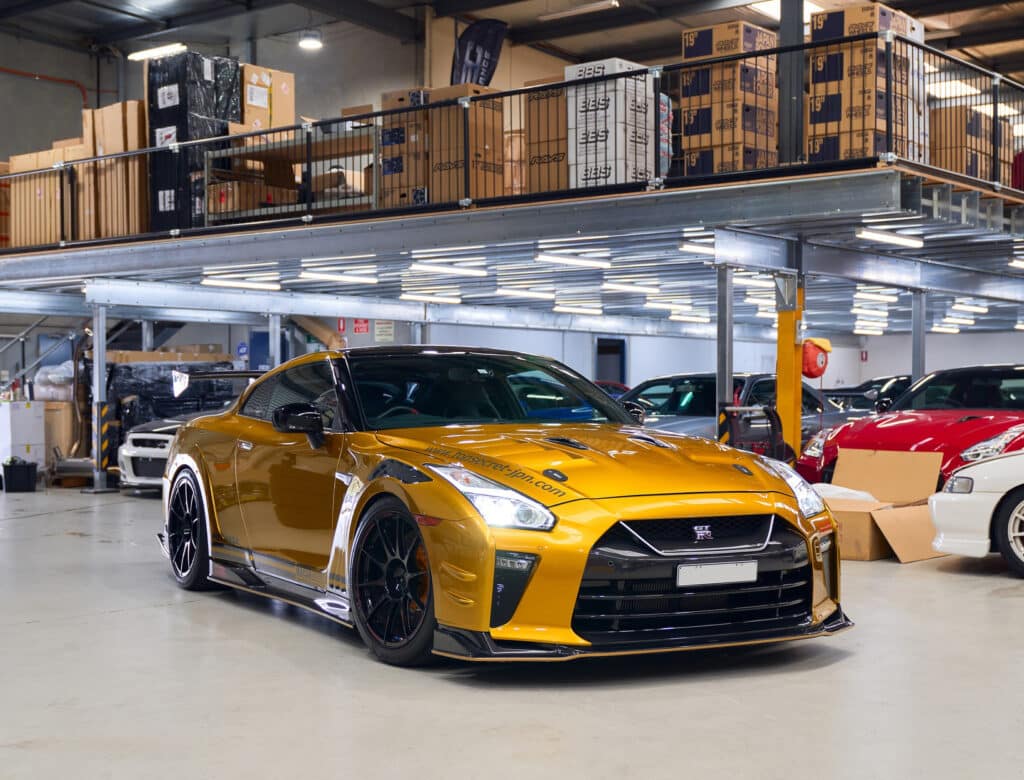 In 2013, while participating in the Nardo High-Speed Challenge, the car reached a speed of 234.4 mph. Extreme measures were used to modify the GT-R, many of which had never been done before.
They used a 2.8-liter engine with a single GReddy T78 turbocharger, JDM HKS internals, Tomei cams, and bespoke camshafts.
The distinctive gold coloring and meticulous craftsmanship make this vehicle, unlike any other GT-R.
What Happened to Smokey Nagata? What's He Up to These Days?
We often hear questions like "Is Smokey Nagata in jail?", "Did Smokey Nagata die?" There was widespread speculation that Nagata had crashed his automobile while driving very fast.
However, it was only a rumor and turned out to be completely untrue. The Engineer maintains a full work schedule in Japan. He is alive and well and continuing his engineering profession despite widespread speculation to the contrary.
Smokey Nagata is still very much a part of today's tuning community, both as a competitor and a lecturer. As Top Secret's lead engineer, he's always challenging convention and setting new standards for excellence.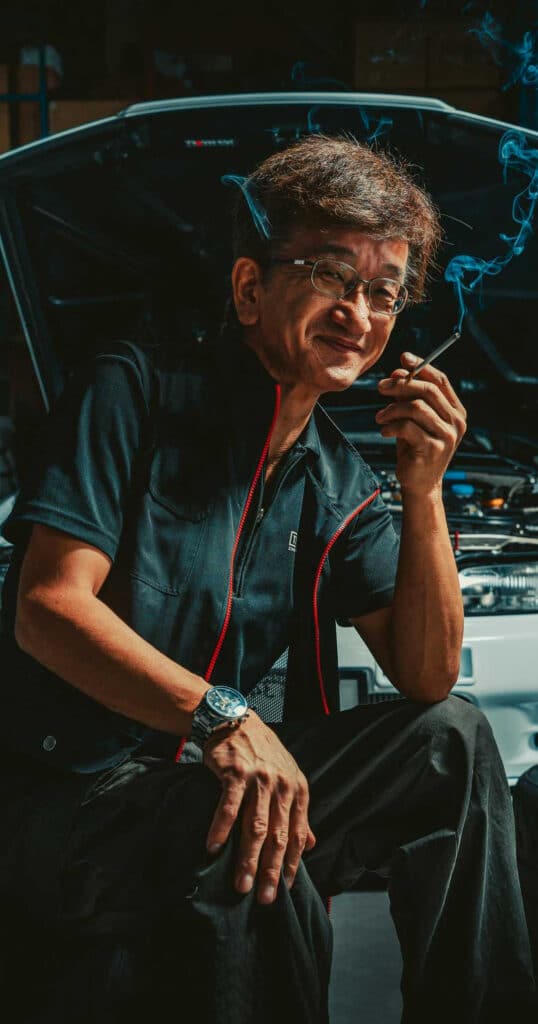 His ultimate objective is to become the first person to go faster than 400 miles per hour. Another goal is to pass on his passion for cars to the next generation and encourage them to carry on his work.
He also demands hefty prices for his automobiles. Many auto racers and fans all around the globe desire to get their hands on one of his legendary vehicles.
The tuning and modification services offered by Top Secret are also very popular, and Smokey is always trying to push the envelope with what can be done.
Many of his vehicles have established new standards of performance, earning widespread acclaim from the automotive community.
Many racers seek out his expertise and counsel because of his extensive knowledge of and success with performance-enhancing modifications for automobiles.
Smokey Nagata has collaborated with a number of notable drivers in the past, including Ryuji Miki and Yoichi Imamura. Makoto Toda and the Top Secret squad won the 2021 D1 Grand Prix in a Nissan Laurel C33.
Final Thoughts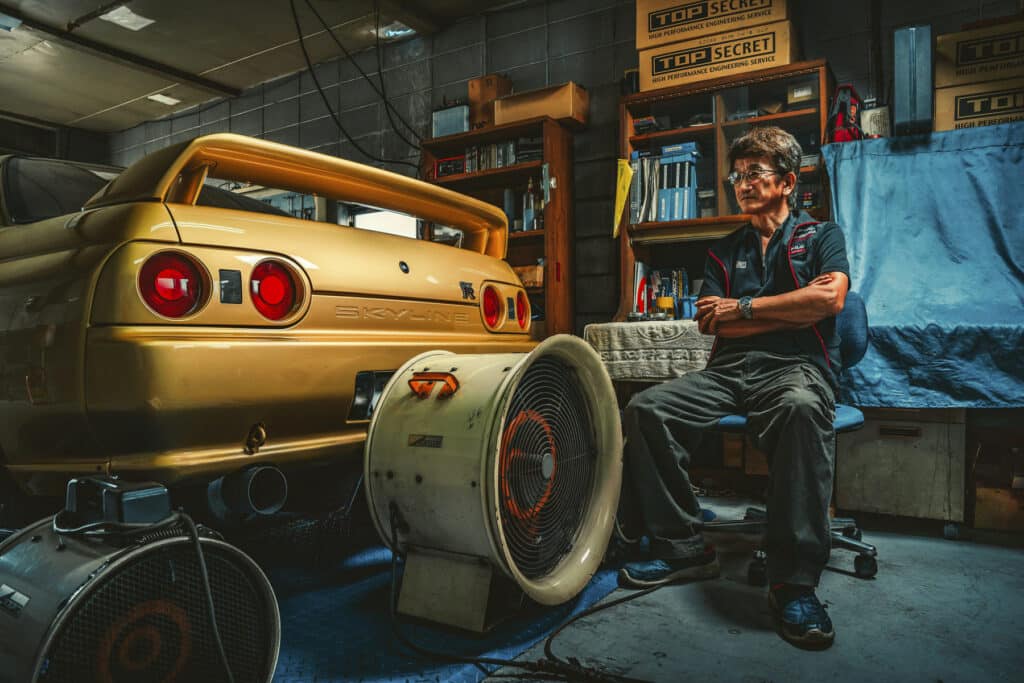 Smokey Nagata's contributions to the world of high-performance cars and street racing cannot be overstated.
From his humble beginnings on a farm in Hokkaido to his pivotal position in the history of automobile culture, Nagata has achieved great success through his dedication, originality, and passion for cars.
From modified Toyota Celicas to the world's fastest street-legal vehicle, Nagata continues to push boundaries and challenge convention.
He set new standards when it comes to modifying cars for better performance, leading him to earn widespread acclaim from the automotive community.
As he continues to inspire others, Smokey Nagata is sure to remain an icon in the car industry for years to come.
It's rumored that Smokey Nagata was a member of Japan's infamous Mid Night Club racing team. Do you think it's true? Let us know by leaving a comment below!
If you enjoyed reading this article, show us your support by sharing it with your friends on Reddit, Facebook, and your favorite car forums!