Letting go of a car is never easy, especially when it holds sentimental value. You might even think about it years later and reminisce about the time you first got behind the wheel.
But what if you just can't accept parting ways with your old car and want to reclaim it? Is there a way to be reunited with it again?
I too, found myself wondering "How do I find a car I used to own?". In this guide, I'll show you the different methods you can use — both with the VIN and without it.
Why Would You Want to Find Your Old Car?
As a car enthusiast, you're bound to get attached to your car. And if you've spent a good amount of time and effort on modifications to make it uniquely yours — saying goodbye is only harder.
Maybe you're thinking of buying it back or just want to check up on how it's doing. There's also the possibility that you found out the true value of that car, especially if it's a classic that's been passed down in your family through generations.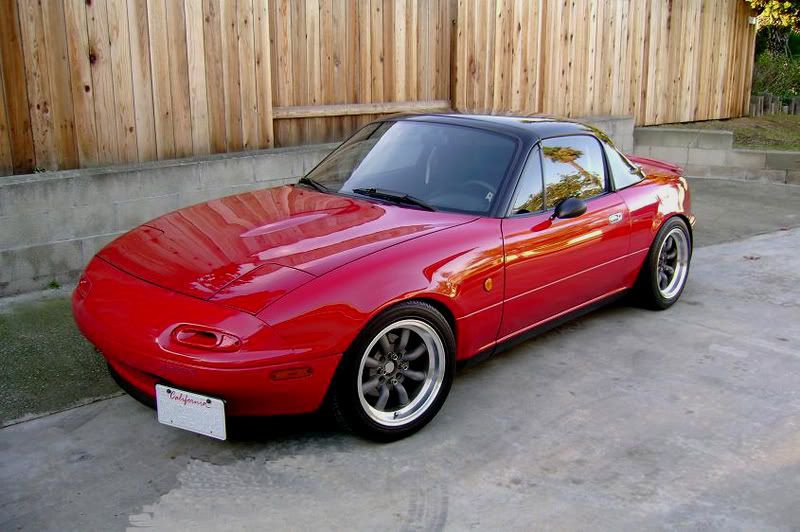 How to Find a Car You Used to Own
Whether you're simply curious to see how your old car is doing or plan to reclaim it, there are a few things you can do to track it down. Some require a lot more effort than others and in some cases — even money.
We've listed the most effective ways that will reunite you with the car you once sold.
Use Your Car's VIN Number
All cars have a Vehicle Identification Number (VIN) or chassis number which is specific to that car — no two cars can have the same VIN. Furthermore, every state requires you to have a VIN to both, register and insure your car.
By using an online VIN decoder not only can you get information about a car you want to purchase but also one that you used to own. They're great for getting the entire history of any vehicle.
Although you'll come across some free options which will do the bare minimum, it's best to go pay for the premium options for the simple fact that they'll give you all the information you need — right from the mileage, accidents, previous owners, and the car's current location.
Use the License Plate Number
If you're left asking "but how do I find my old car without the VIN?", don't sweat. There are plenty of other methods you can use to track down your old car, and using the license plate number is one of them.
You can go to your state's DMV (Department of Motor Vehicles), and they'll use your plate number to retrieve the vehicle's VIN number from their database.
Alternatively, you can also use your driver's license number. The DMV has a record of every vehicle you've owned, even if you've moved to another state.
Search on Online Forums
The internet is home to a number of online car forums where you may just get lucky enough to find your car. For instance, sites such as The Lost Car Registry allow you to upload photos and specs of your car.
So if someone has any information about your car, it's only a matter of time till they contact you.
You could even narrow down your search by targeting forums of your car's brand, like a specific Datsun 510, Corvette, or Miata forum.
Get in Touch With the Last Known Buyer
For those of us who sold our car because it was sitting without being driven, this one's pretty obvious. It's best to just ask the person you sold your car to — if you still have their details.
In case you don't, you could use the information you got from your VIN search and look them up.
Even if they aren't the present owner, they might be able to guide you in the right direction.
Post Advertisements
If you're really desperate, you can start posting advertisements online. Social media groups on Facebook and even Craigslist will get you exposure. As a double measure, offline advertising may also work.
Keep in mind that you want to make your advertisement as detailed as possible. Include information such as the car's color, model year, and other distinctive features that set it apart.
Having a picture of the car will be really helpful and posting the ad in the car's last seen location may just bring you closer to it. The car might no longer be in the same city or state, but somebody there might have information about it.
Search Auctions
If you owned a classic car, there's a high chance that it has been through an auction at some point. Many buyers purchase classics at a really low price via private sale and go on to sell them at auctions where car collectors are ready to pay top dollar.
Even if you don't own a classic, your car may have been offered at an auction by the buyer's bank, if they failed to pay off their auto loan.
Final Thoughts about Your Search
The search for your long-lost car can be arduous even if you look in all the right places — so hang in there. All the steps mentioned in this article should expedite your search and eventually take you straight back to your previously owned car.
While most of the methods are free, it might be worth your time to opt for paid advertisements if you're in a rush and want to optimize your search.
So have you successfully found your old car by using any of these methods? We'd love to hear from you and find out which one's worked best. Let us know in the comments below!