Who doesn't love supercars? They're fast, agile, loud, and flashy. But as far as dropping the kids off at school on a snowy day is concerned, they don't always make the most practical solutions.
That said, there are some high-end sports cars that offer equal amounts of thrill and comfort. Whether your garage can only accommodate one car at a time, or you're looking for an exotic to make driving to work exciting again, we've got you covered.
In this guide, we've compiled a list of practical supercars that many petrolheads use as their daily drivers, and you should too.
Things to Know Before Buying a Supercar for Daily Driving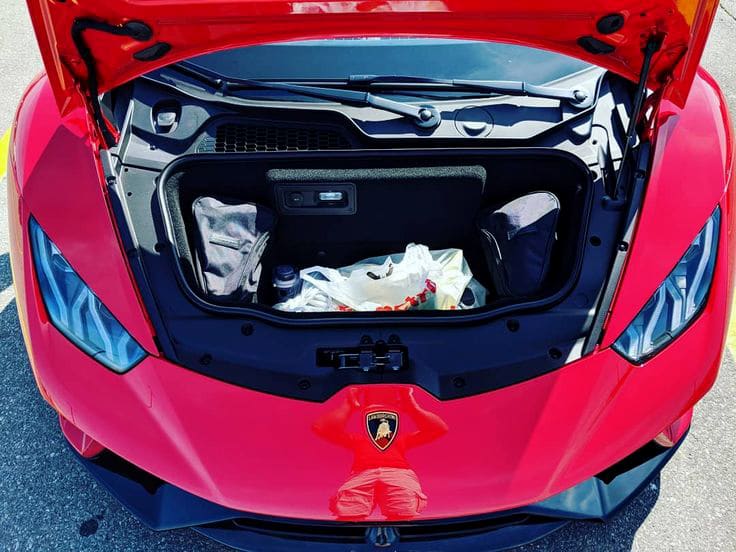 Picking a supercar as your daily driver comes with its own set of compromises. Let's start off with the elephant in the room.
Your supercar is never going to be as comfortable as an SUV or a luxury 4-door sedan, but so long as you have realistic expectations, some might prove to be extremely fun daily drivers.
Here are some things to keep in mind if you're considering a supercar as your daily.
Creature Comforts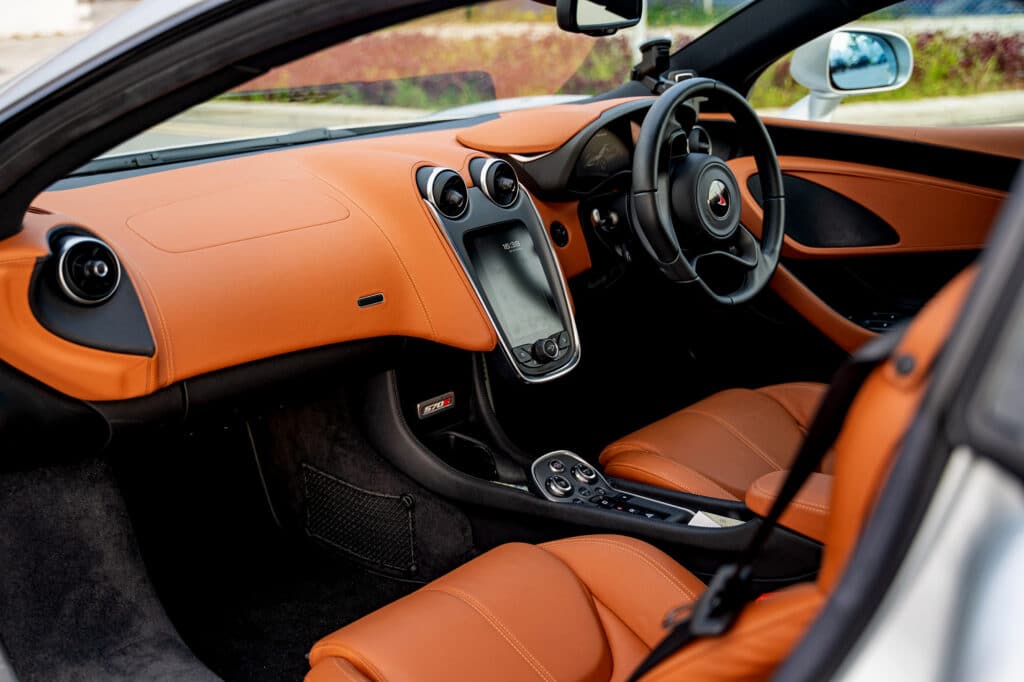 Supercars typically sit very low to the ground, which means getting in and out of it can be challenging for your taller friends or older family members.
You should also note that some supercar seats may feel stiff, with little room for movement. This can make them less comfortable for longer journeys.
Cargo Space and Passenger Seats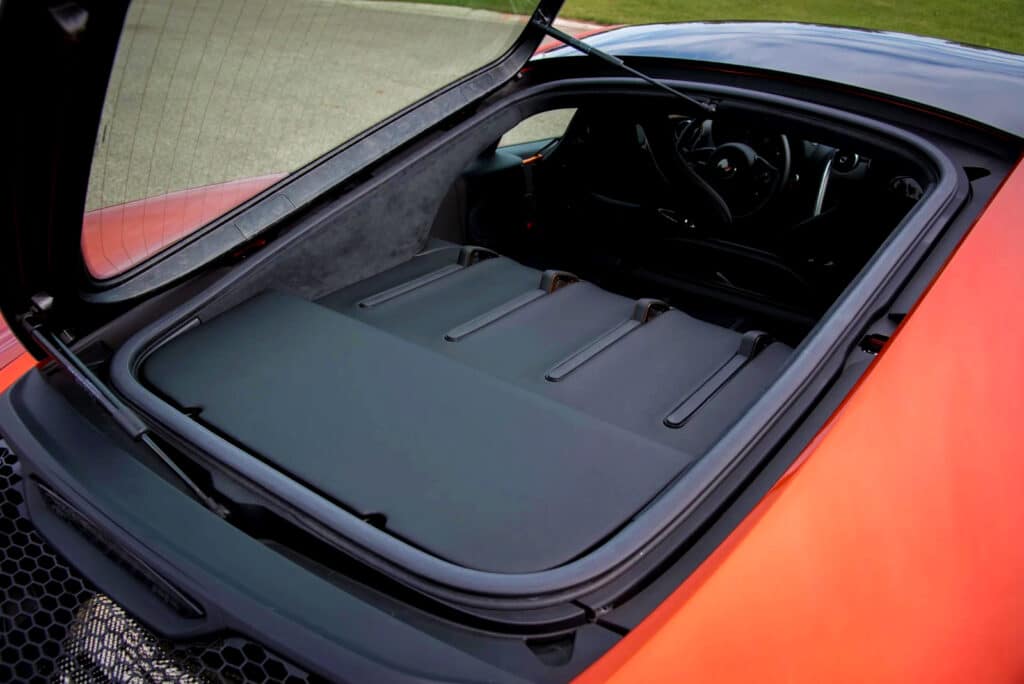 Most supercars don't come with back seats, but those that do offer a reasonable amount of space. If you want a supercar that can seat a family of 2+, then it's in your best interest to opt for one with back seats so your children can ride with you.
As far as cargo space goes, be prepared for boxy trunks with unintuitive shapes, and narrow openings. On average, supercars can typically carry around 200 liters of cargo.
Some have tiny little boots that don't hold more than 100 liters, and others go the whole nine yards and offer over 500 liters of storage. That's as much as your standard-issue econoboxes and sedans like the Toyota Avalon!
Cost of Ownership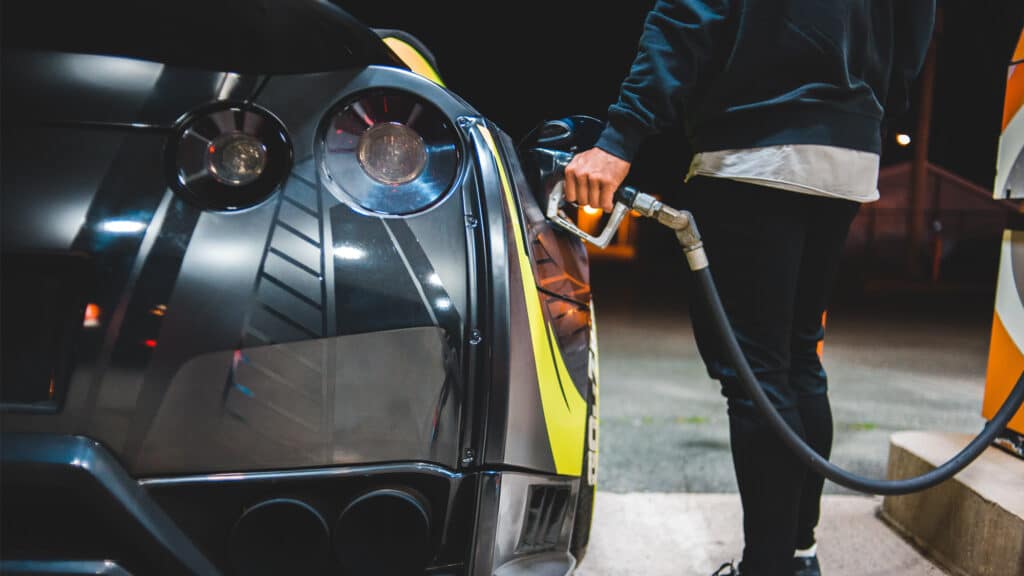 It should come as no surprise that most supercars guzzle fuel like there's no tomorrow, and no amount of hypermiling will change this.
These cars can be prohibitively expensive to own, maintain, and drive on a daily basis. However, there are many who can afford to dive into that money pit.
Another thing you want to consider is that a lot of these supercars can quickly turn into depreciation disasters. The more miles you put on them, the quicker they lose their resale value, which will inevitably happen if you're driving them daily.
As you might have guessed, insurance rates for high-performance sports cars like these can set you back
Unsolicited Attention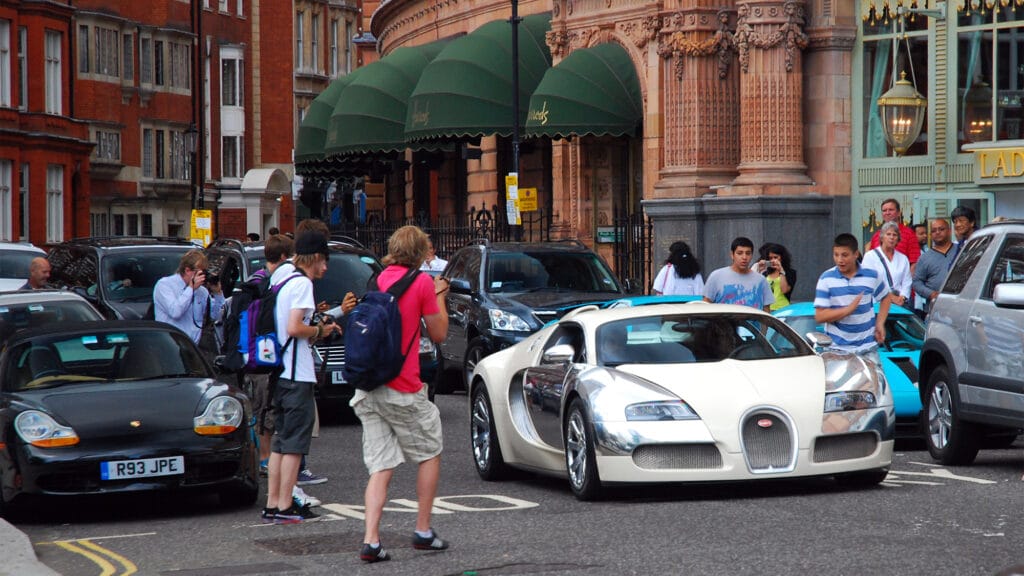 Supercars must be the antithesis of a sleeper car. While some people want to hide all that horsepower, supercars are all about showing it off.
Be prepared for attention — both, the good and the bad kind. When driving a supercar, you might find yourself socializing with strangers more than you'd like. Your kids' schoolmates will definitely be impressed too, though we're unsure if that's a good thing.
Don't be surprised if people treat you differently when driving one of these bad boys. Some owners might enjoy that, others won't.
You may also find other drivers cut through traffic just to get a better look at your car and some will request a flyby. If you choose something Italian, expect to see women sitting on your fenders posing for an Instagram photo every time you park it.
Weather
Most supercars usually feel at home in sunny California weather. The prefer to be driven at perfect operating temperature. And unlike normal cars that can sit for a long time without being driven, supercars often require temperature-controlled parking and to be run regularly.
This is an extreme example but if you intend on driving a supercar in Alaska on freezing winter days, know that most of their potential is going to be locked away. Winter tires will only take you so far.
13 Best Supercars for Driving Daily
Arguably, every supercar can be used as a daily driver if you're determined enough to do so. It's just that some of them are easier to live with than others.
Below we've listed some of the most practical yet exciting supercars that you can own and love.
McLaren GT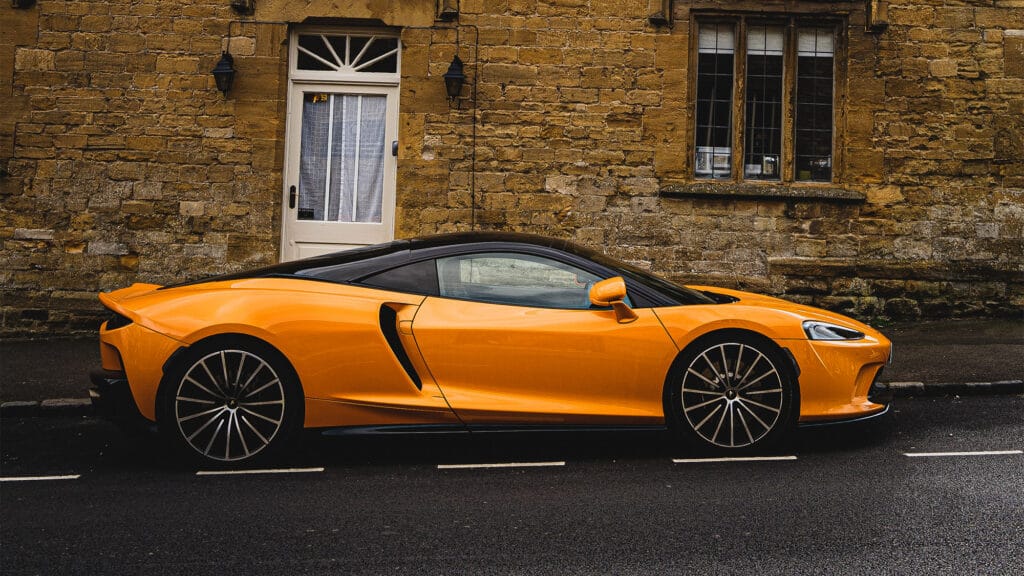 Base Price: $218,695
Drivetrain: RWD
Power Output: 612 hp
Engine: 4.0 L V8
Torque Specs: 465 lb-ft
Curb Weight: 3232 lbs
The GT is arguably the most unique McLaren to ever come out because it's one of the most righteous grand tourers money can buy. It's a car you can daily drive, tour with, and take to the track if you wish.
Under the hood is a 4-liter bi-turbo V8 that churns out 612 hp and makes the GT go from 0 to 60 mph in 2.9 seconds. However, this is done in an extremely refined and manageable fashion.
Despite having a rear-engine layout, it holds a total of up to 570 liters of cargo — 420 liters in the trunk, and 150 in the frunk. It's extremely comfortable to get in and out of, is drenched in leather, and ticks all the right boxes for a GT.
Porsche 911 Carrera 4s (991)
Base Price: $114,000
Drivetrain: RWD
Power Output: 395 hp
Engine: 3.8 L Flat-6
Torque Specs: 325 lb-ft
Curb Weight: 3075 lbs – 3120 lbs
For a car that has been in production since the 1960s, the Porsche 911 feels like an exotic. Scratch that, it is an exotic. While the 911 is a four-seater, we believe that the rear seats are best suited (and intended) for your coat or shopping bag.
The 2019 911 comes with 113-141 liters of trunk space, which is about as big as a mini-fridge. While this beauty is commonly advertised as a daily driver, we recommend you avoid the G-body because it has a reputation for its poor A/C system that doesn't even come close to making hot days bearable.
Aston Martin DB11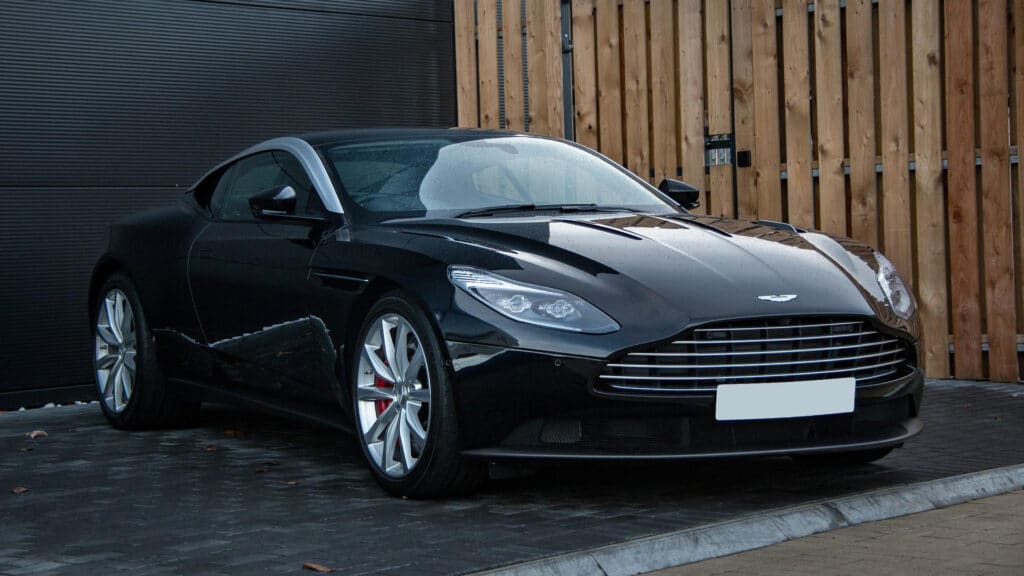 Base Price: $241,000
Drivetrain: RWD
Power Output: 600 hp
Engine: 4.0 L V8, 5.2 L V12
Torque Specs: 516 lb-ft
Curb Weight: 3902 lbs
The Aston Martin DB11 is another fantastic grand tourer. It comes with four seats, and unlike some other cars on this list, the rear seats are actually quite usable.
This car offers 270 liters of space in the trunk which is enough for most people's luggage. It comes with two engine options:
the 5.2-liter twin-turbocharged V12, and
the newly available 4.0-liter twin-turbocharged V8.
The V12-equipped DB11s are serious supercars, while the V8 ones are elegant but unafraid of a bit of fun.
Either engine will have you looking forward to your daily commutes. And as long as you have a gentle foot on the pedal, you are looking at a fuel consumption of roughly 25 mpg to 29 mpg.
Porsche 718 Cayman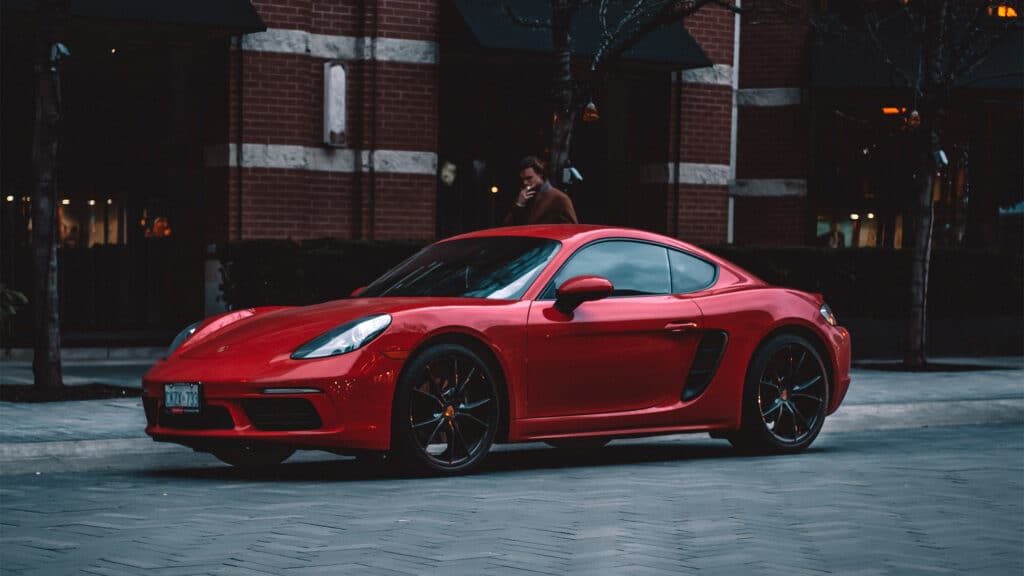 Base Price: $60,500
Drivetrain: RWD
Power Output: 300 hp
Engine: 2.0 L Inline-4
Torque Specs: 280 lb-ft
Curb Weight: 3153 lbs
The general notion is that Porsches are notorious for being unreliable. But the 718 Cayman and most new Porsches prove otherwise. This car balances comfort and performance impeccably. It's no boat though, it's much smaller than the 911 and more nimble on tight city streets as a result.
It has a mid-mounted 2.0 L engine that produces 280 lb-ft of torque super early in the rev range. Snap oversteer phobic enthusiasts take notice!
One gripe we have with this car is that it sounds very un-Porsche-like. So if you're expecting the iconic flat-6 sound, the 718 Cayman might disappoint you.
The mid-mounted engine means you get a front and rear trunk with a total cargo space of 425 liters. It's certainly large enough for your weekly shopping, if not for your golf clubs. No rear seats though.
BMW M8 Competition
Base Price: $130,000
Drivetrain: AWD
Power Output: 617 hp
Engine: 4.4 L V8
Torque Specs: 627 lb-ft
Curb Weight: 4155 lbs – 4479 lbs
The BMW M8 Competition is a car with a binary personality. It's a comfortable car that's quiet as a mouse, but at any time it can become a beast with a loud exhaust sound. With 420 liters of space in the trunk, it is quite spacious. It has rear seats, but they are only suitable for children and pets.
M8s are equipped with a 4.4-liter twin-turbocharged V8, an 8-speed automatic transmission, and the famous xDrive all-wheel drive. Given that it's an all-wheel drive, it's even more capable of being a daily driver than some other cars on this list with an easier driving experience.
Featuring one of BMW's most powerful engines, the base trim makes around 600 horsepower, but the Competition trim raises the stake to 617 hp.
As mentioned before, the loudness of the exhaust on this vehicle is no joke, but BMW has included an M Sound Control button to keep you in good standing with everyone else in your neighborhood.
All in all, the M8 Competition is a luxurious yet quiet family supercar that boasts top-notch tech and is a rare enough car for you to stand out when cruising in the city.
Mercedes-AMG GT S
Base Price: $154,550
Drivetrain: RWD
Power Output: 515 hp
Engine: 3.0 L V6, 4.0 L V8
Torque Specs: 479 lb-ft
Curb Weight: 3560 – 3627 lbs
Apart from fuel consumption, the AMG GT checks many of the boxes when it comes to being a practical daily driven supercar. This is no surprise since the automakers were going after the all-rounder Porsche 911. It delivers when you want it to fly, but it also offers a comfortable ride on long highways as you'd expect from any GT.
The AMG GT S offers up to 350 liters in cargo space (provided you keep the load cover open), which is enough for weekly shopping trips and at least two golf bags. It's worth noting however, that the GT S is a very wide car, so keep a lookout on tighter streets and tunnels.
On flat normal roads, the ride is quite predictable to the point of being boring, but if you push the V8 on the track (as you should) its 515 horsepower delivers a totally different experience. Overall, it offers a balanced ride.
If you're a family man however, there are only two seats available in the car. Oh, and like most other supercars on this list, it sits pretty low to the ground.
Ford Mustang Mach 1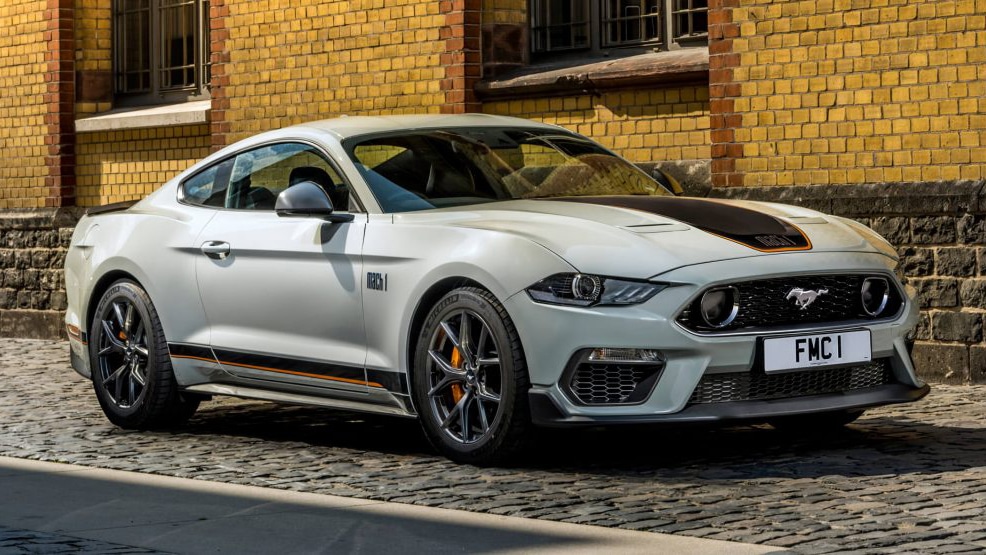 Base Price: $53,400
Drivetrain: RWD
Power Output: 480 hp
Engine: 5.0 L V8
Torque Specs: 420 lb-ft
Curb Weight: 3867 lbs
Ok, some people might crucify me for listing a Mustang in a list of supercars, but hear me out!
From the original 1969 Mach 1 to the one that replaced 3 of the past models in 2021, the Mach 1 has a reputation for being a sporty daily driver with the best of three worlds. The older versions are more of a collector's vehicle, while the new ones have modern creature comforts and are safer for daily driving.
Its 5.0-liter V8 makes up to 480 horsepower, yet with all the power and the Shelby-hybrid qualities added up, the Mach 1 is still a comfortable daily. It offers four driving modes, with the Normal and Sport+ being the most suitable for city driving. And with 408 liters in cargo space, you really don't have much to complain about.
While the car is easy enough to handle in Normal mode, especially with the help of its automatic transmission, it's only a tap of a button away from becoming "track ready" as advertised. At the end of the day, the Mach 1 is built for track enthusiasts that also need a daily driver.
Audi R8 V8
Base Price: $143,000
Drivetrain: AWD
Power Output: 420 hp
Engine: 4.2 L V8
Torque Specs: 318 lb-ft
Curb Weight: 3439 lbs
The Audi R8 V8 is a car for all seasons and has been considered the ultimate daily driven supercar ever since its debut in 2008. In terms of comfort while driving and a pleasant interior design, it can't be beaten. Its body panels are made out of aluminum, just to keep its weight down, which in turn keeps the car extremely nimble.
But keep in mind that while the car is advertised as a permanent all-wheel drive, it has a 70% rear-wheel-drive bias which might add to the driving challenge for some.
The only problem the R8 V8 seems to pose is the storage, but it's a big one. With a cargo capacity of 100 Liters, it doesn't quite deliver compared to most other cars on this list.
That said, these are in short supply. As there aren't plenty of them out there, the added daily-driven miles won't damage their value over the years, if that's something you're concerned about.
The R8 is a spectacle to drive, but unlike some others in this list, doesn't have a difficult learning curve to get used to thanks to some very smart computers. If you like the attention and flair but also want a safe and comfortable drive, this is one of your best options.
Ford Mustang Shelby GT500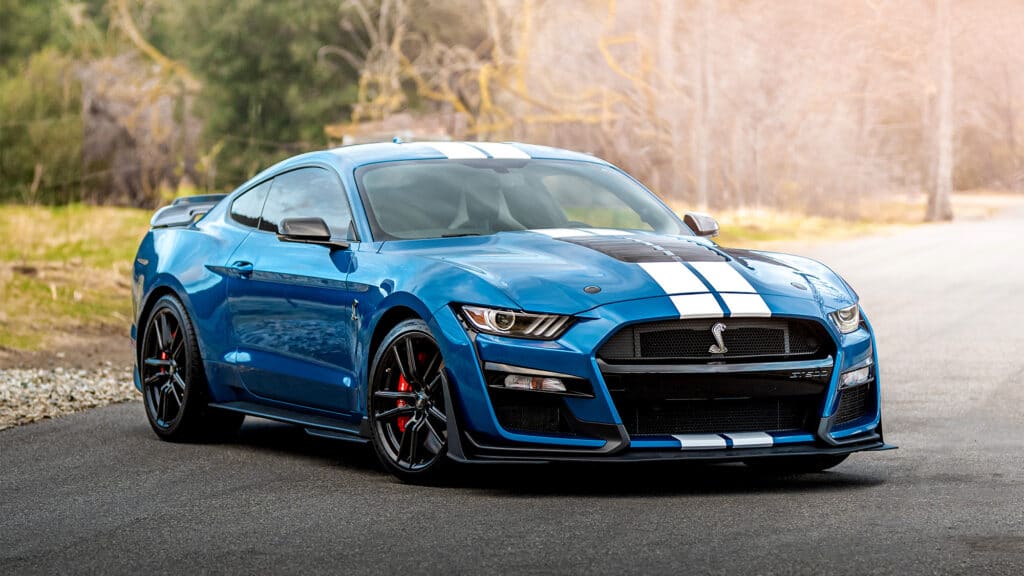 Base Price: $73,995
Drivetrain: RWD
Power Output: 760 horsepower
Engine: 5.2 L V8
Torque Specs: 625 lb-ft
Curb Weight: 4182 lbs
The 2020 GT500 is Ford's most powerful car to ever be mass-produced. It's a vehicle defined by power, yet it's been reformed to provide comfort and practicality all the same. It was the 2020 GT500 that proved that a GT500 can be comfortable beyond the track.
The car is still a monster when it's called for, but in the city, it never overwhelms. Instead, its dual-clutch transmission is vigilant and quickly responsive to the touch. It's practical and durable like every other Mustang.
With 382 liters of storage, the GT500 can carry a golf bag and your weekly shopping, but that's about it. And although the car has usable back seats, they are only usable for young children and even then, only short cruises at that.
But unlike most other cars on this list, driving the GT500 doesn't require any sweat or getting used to. Chances are if you own one, it's your only daily driver. Plus, you can easily find and repair it without going bankrupt. What's not to like about a reliable 700 horsepower icon?
Ferrari Roma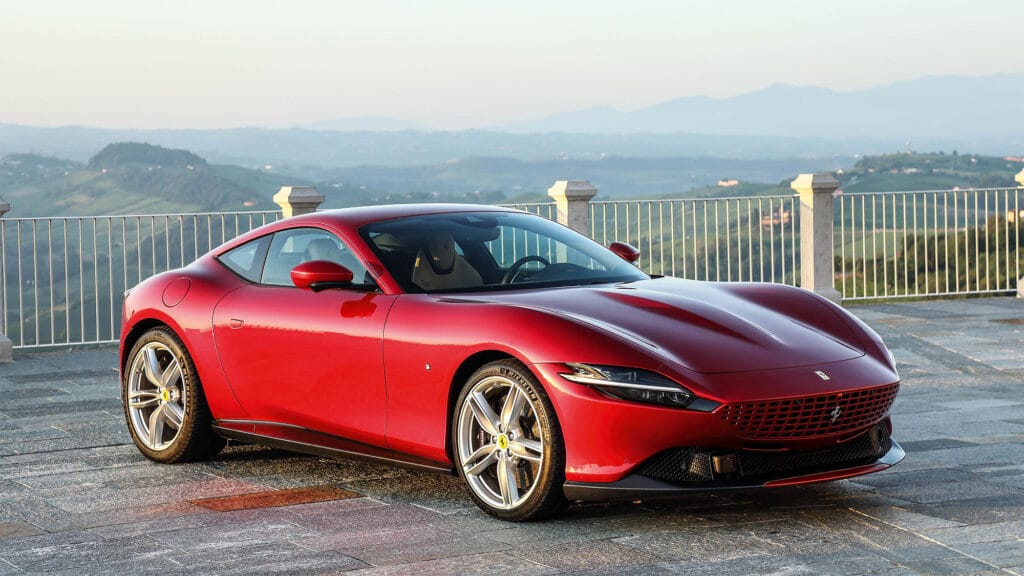 Base Price: $218,670
Drivetrain: RWD
Power Output: 612 hp
Engine: 3.9 L V8
Torque Specs: 561 lb-ft
Curb Weight: 3461 lbs
The Ferrari Roma combines the air of the 1950s grand tourers with some of the latest and most intuitive technology today. Its classic looks and creature comforts appealed to a wider range of audiences outside the Ferrari fan club.
Performance-wise, the Roma lacks nothing compared to other Ferraris. It might be a small car, but it's built to be a better daily driver. It has two small back seats that, together with the trunk, give the Roma around 387 liters of cargo space.
Not only does the Roma look expensive and elegant, but it also welcomes excitement with just a touch of a button. There are five driving modes you can choose from depending on the day:
Wet,
Comfort,
Sport,
Race, and
ESC-Off.
On either of the first three the ride is smooth, so you won't feel any of the road's imperfections, while Race mode keeps most of this comfort with only some extra feedback. Of course ESC-Off is best kept for when your family is left at home.
Nissan R35 GT-R
Base Price: $113,540
Drivetrain: AWD
Power Output: 565 hp
Engine: 3.8-liter V6
Torque Specs: 467 lb-ft
Curb Weight: 3935 lbs
The only Skyline that wasn't banned from the USA, ironically this one was delivered to American soil with the simple name "GT-R".
With four seats, a sizable trunk, and AWD for slippery days, the Nissan GT-R seems to check all the boxes a daily driver should. It's now available in four trims:
Premium,
50th Anniversary,
Track Edition, and
Nismo.
The latter two produce as much as 600 horsepower making it a true supercar yet when it comes to space, at 249 liters, the cargo capacity is decent compared to some other vehicles on this list.
You can fit four adults in the car using the back seats, but be mindful of its low headroom in the back.
As far as comfort is concerned, the GT-R is the smoothest (and feels the best) when you let it fly, especially past 70 mph is when the turbo really comes alive. Otherwise, you'll find it only offers a rather heavy and tame ride in the city. This makes it great for road trips.
Jaguar F-Type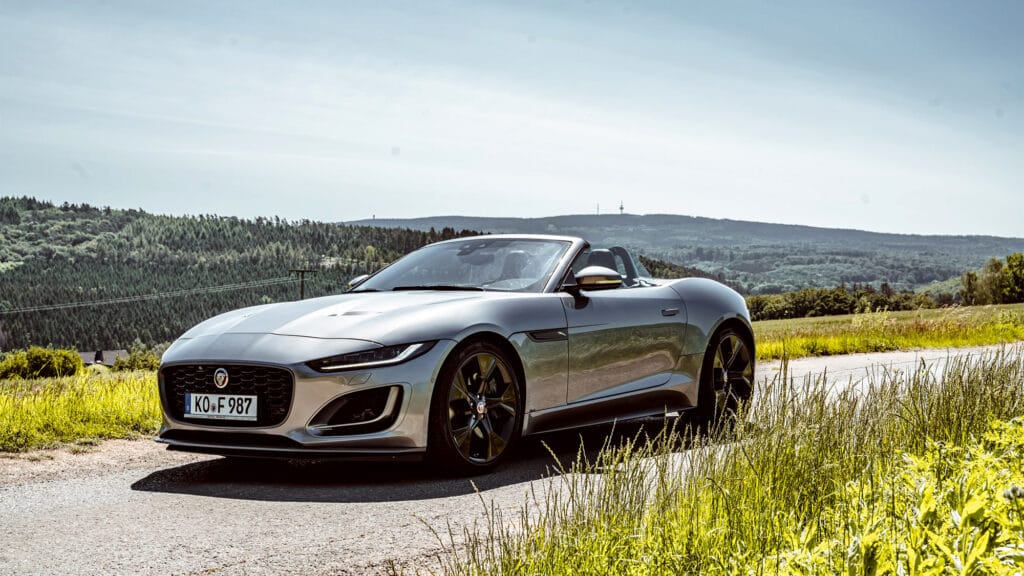 Base Price: $62,700
Drivetrain: RWD
Power Output: 340 hp
Engine: 3.0-liter V6 engine
Torque Specs: 339 lb-ft
Curb Weight: 3792 lbs
At 311 cubic liters of trunk space, the Jaguar F-Type offers quite enough for golfing, shopping, and weekend getaways. But you should note that this car only comes with two seats, so it's only an option for those without kids.
Enthusiasts praise the F-Type for its responsive steering, smooth ride, and engaging driving experience, which promise to get anyone excited for driving to work daily. Don't get us started on the expensive Jaguar interior.
The 2019 models are powered by a supercharged V6 which produces up to 340 horsepower, and although some models with 380 hp are available, we don't think the difference is worth the added cost.
Maserati GranTurismo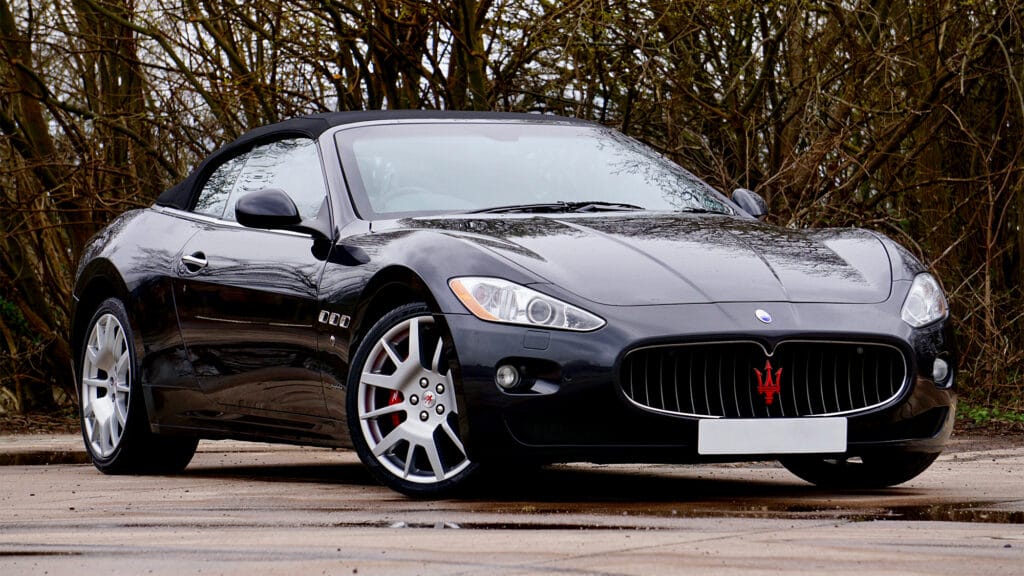 Base Price: $64,958
Drivetrain: RWD
Power Output: 454 hp
Engine: 4.2 L V8, 4.7 L V8
Torque Specs: 383 lb-ft
Curb Weight: 4140 lbs
The Maserati GranTurismo is a very reliable car that begs to be driven daily. This is a blessing and a curse—regular driving to a healthy operating temperature is practically required if you want to avoid problems.
It has a sport and a normal mode, meaning it can go from cruisy to aggressive at the touch of a button. And while for some, it's too hefty of a car to be considered a supercar, for a daily driver the weight adds to the smoothness of the ride.
It has four seats and offers between 172 and 260 liters of cargo space depending on the trim, which as small as it sounds is enough for two sets of golf clubs
It's long and wide, with a long low nose which would have made parking stressful if it had not been for its responsive sensors. The only place it falls short is in the "vintage" tech they use, but that's not why you're looking to buy a supercar anyways.
Our Top Favorites
Most Reliable: Porsche 911 and Audi R8 V8
It's near impossible to choose, so consider it a tie between Porsche 911 and Audi R8 V8.
The Porsche 911 has a fantastic track record with daily driven supercar owners. The car is highly reliable, not least because of the 50 years that went into perfecting it.
On the other hand, with the Audi R8 V8, you have a car that's meant to be driven daily but will also save you some bucks in running costs.
Resale value on both is exceptional, so you don't need to stress about depreciation.
Affordable to Own: Ford Mustang Mach 1

With the base price of $53,000, the 2022 Ford Mustang Mach 1 might be the ultimate poor man's supercar, and for that, you get almost as much cargo space as you get horsepower.

Of course, with newer and more practical supercar models coming out every year, our list can only ever get longer.
Which cars would you like to see added to this list? Let us know in the comments below.
Don't have the budget? Why not take a few minutes to play Lambo Drifter, and find out what it would be like to thrash a supercar on the streets! Or if you're looking to learn more, why not check out the complete opposite, the slowest car in the world!