The general consensus in the manual vs automatic transmission debate is that manual cars are a lot more fun and engaging to drive.
It's always a joy to choose your own gears, perform heel-toe downshifts, and be more involved with the car. However, this is not to everyone's taste.
Many automakers have already switched to auto-only line-ups for emissions and various other reasons. Some of these cars are so good that it's a shame they don't sell them with 3 pedals and a stick shift.
The Gen 1 IS300 did come with a manual transmission. But considering how old these cars are and their low production count, they're difficult and expensive to come by.
Most of them were sold with the 5-speed Aisin automatic.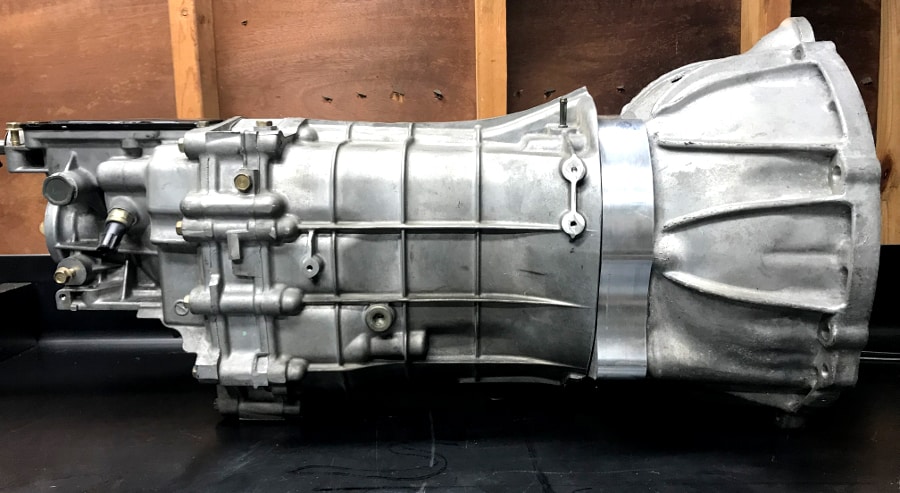 Automatic IS300s are a dime a dozen. Buying one of those and manual swapping it is a possibility. It's a great way to procure a mint IS300 with a stick shift, as long as you get a good deal to begin with.
In this article, we'll review the costs associated with manual conversion, listed the parts required, and laid out steps that you can follow to perform the procedure.
IS300 Manual Swap Parts List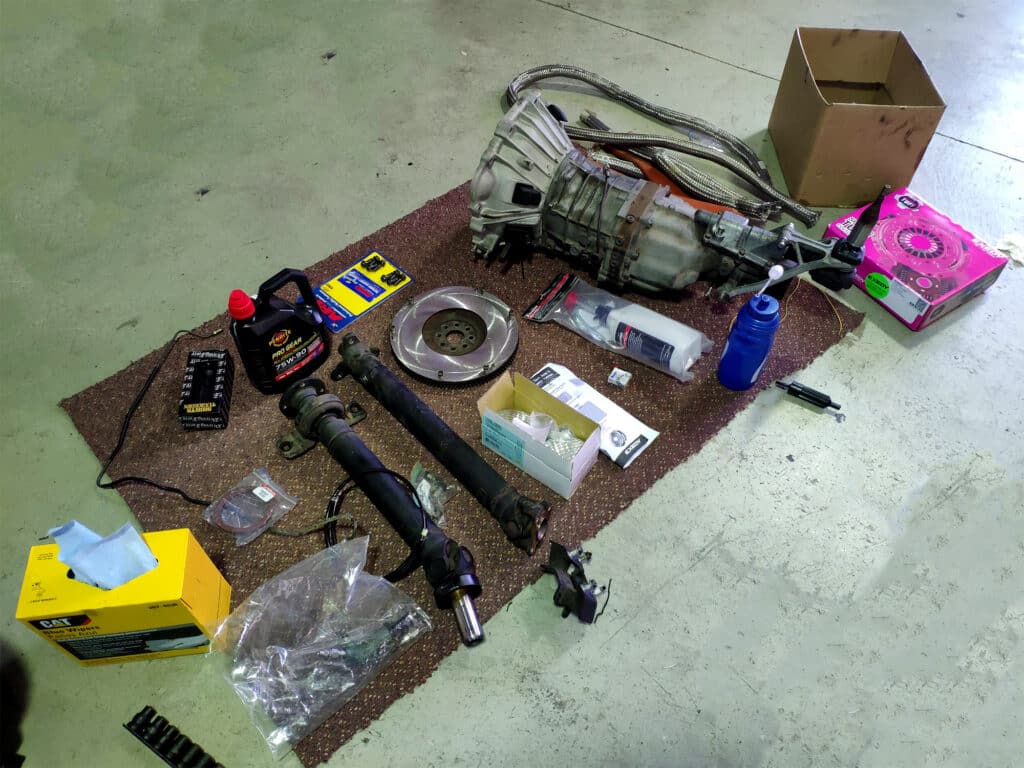 The list of car parts required for a swap like this is usually quite extensive. When it comes to choosing the right transmission, the V160, AR-5, W58, R154, T56, and CD009 are some of the most common manual swap gearbox options for the IS300.
With that in mind, here's the list of things you'll need to manual swap your IS300:
Clutch master cylinder
Clutch pedal
Manual brake pedal
Clutch line
Slave cylinder
Slave pushrod
Pilot bearing
Flywheel
Flywheel bolts
Loctite adhesives and sealants
Alignment tool
Clutch disc
Pressure plate
Pressure plate bolts
Throwout bearing
Transmission
Crossmember
Driveshaft
Shifter
Clutch pedal pad
Clutch pedal shaft collar
Pedal spring holder 
That's not all! You'll also need an assortment of hoses and sub-assemblies for the console, master cylinder, brake, and clutch pedal.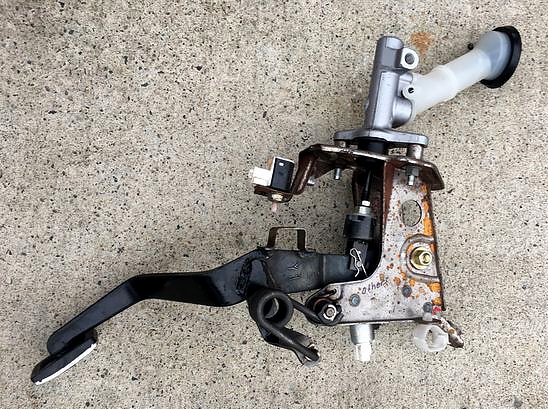 Additionally, you'll also need a manual ECU, a reworked manual transmission tunnel, a manual cluster, and a manual steering wheel with OEM interior trims. Needless to say, all this will cost a lot of money.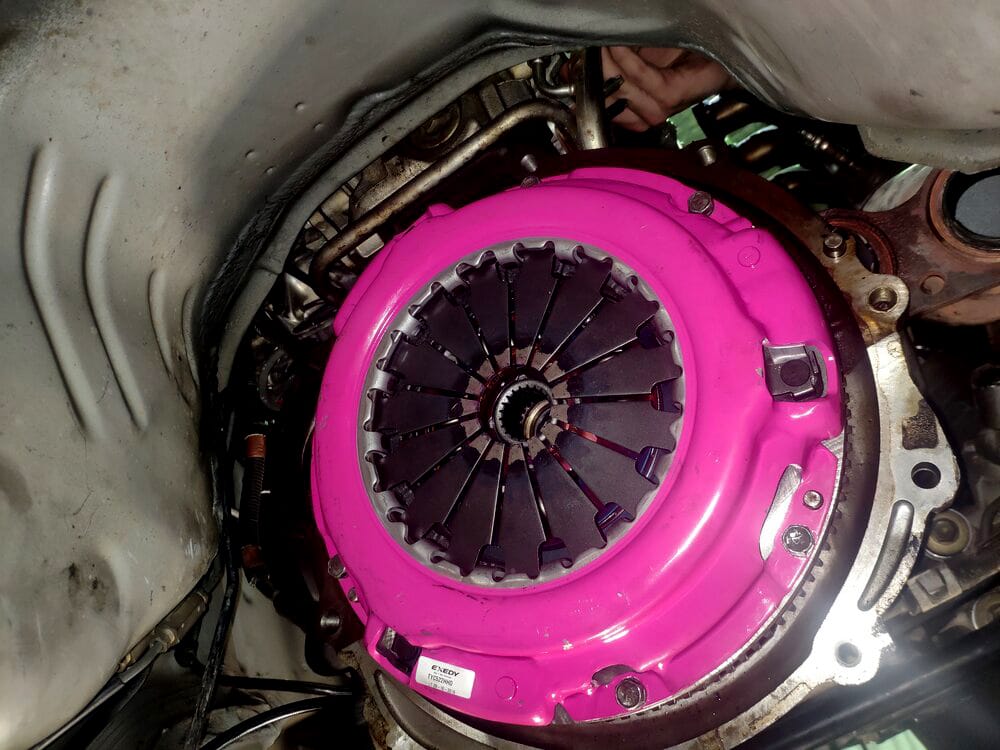 You can always source the individual components all by yourself, but you also have the option to take the easier route and opt for a manual swap kit instead.
How Much Does It Cost to Manual Swap an IS300
It's worth noting that the conversion won't be cheap. Swap kits are available but depending on your requirements, you'll find that prices will fluctuate from $2,200 to well over $5,600. And that's excluding labor.
However, you can bring down the cost if you settle for a used transmission, but even then, it's unlikely that you'll complete the project for under $2,000.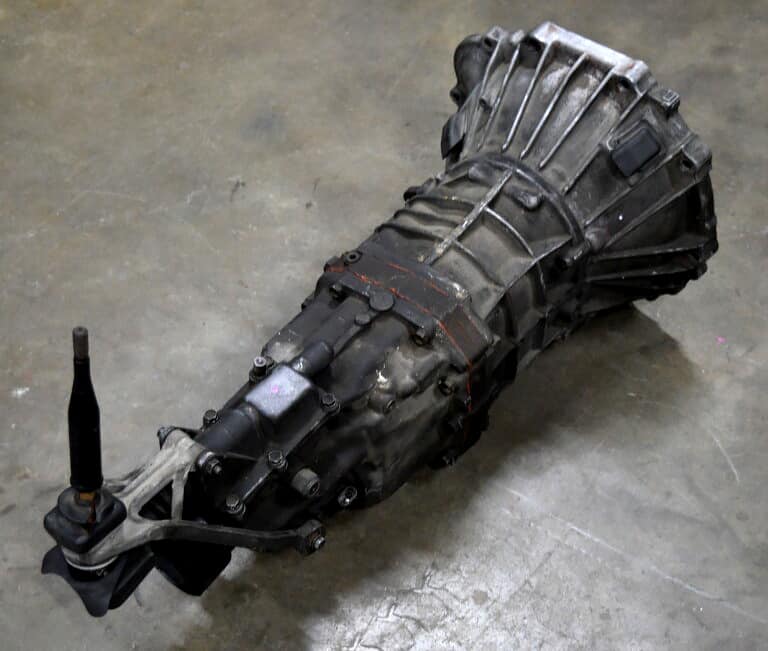 Expect to spend at least $700 on consumables for the transmission (flywheel, clutch, bolts) and around $500 on pedals, slave/master cylinders, and braided lines.
Add the cost of a used transmission, and the price will eventually hit the $2,000 mark.
When it comes to choosing the transmission, you'll want to consider your desired power output and any mods that you might add in the future.
For instance, the Getrag V160 is rated around 500 lb-ft in stock form, while the Tremec T56 is rated at 700 lb-ft of torque.
Different shops offer different combinations of clutch and driveshaft packages, so you can spec the transmission to your liking. But keep in mind, this is not cheap and certainly isn't a job you can finish in one afternoon.
How to Manual Swap Your IS300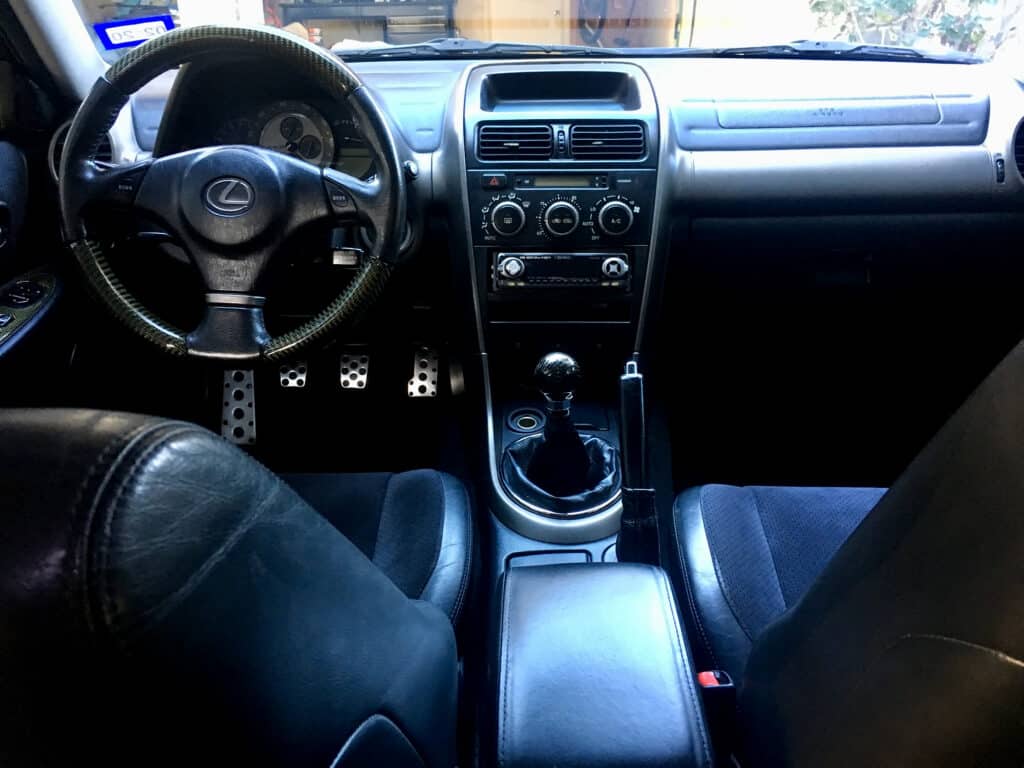 There is no easy way to get this done, but you can get a professional to do the job. However, it will cost you extra, and prices vary depending on the shop.
Here's a brief intro on how to do the swap yourself. Note that these are basic steps intended to give you an idea of what's involved, and by no means a definitive guide as the installation steps will vary based on the components you select.
This sort of project isn't a quick one, and you will come across unexpected hurdles along the way. If you're not too mechanically inclined, it's better to let an experienced technician do it for you.
Raise the car using a car lift and unbolt all the plastic body panels from the undercarriage.
Unbolt the driveshaft from the differential.
You'll need to unbolt two 14 mm bolts from the middle of the driveshaft. After that, slide the driveshaft out.
Unbolt the cross member for the auto transmission; you'll find four 14 mm bolts.
There's a rubber cover on the engine, you'll need to remove this to see the 14 mm bolts that hold the torque converter against the auto flywheel (you'll need to crank the engine slightly to get to each bolt).
The auto transmission should lower after you unbolt the cross member, and you'll be able to see the eight bolts on the bell housing: four 17 mm and four 14 mm. Make sure you have a floor jack or transmission jack to hold the transmission.
After lowering the tranny, you'll have access to the flywheel held together by six to eight 14 mm bolts; unbolt these.
Then install your preferred flywheel, clutch, pressure plate, and flywheel.
Install your preferred transmission with the bell housing and shifter that fits through the OEM cavity.
Install the driveshaft, OEM differential, and cross member that's suitable for your transmission.
Bolt everything back up, and you're good to go.
You'll need to take care of the wiring, which requires cutting and splicing a couple of wires and crimping them together.
On the inside, you'll need to take out the dashboard and center console, along with drilling holes to install the master cylinder and clutch pedal. As you can tell, this is far from an easy bolt-on exercise.
Conclusion: Is the Swap Worth It?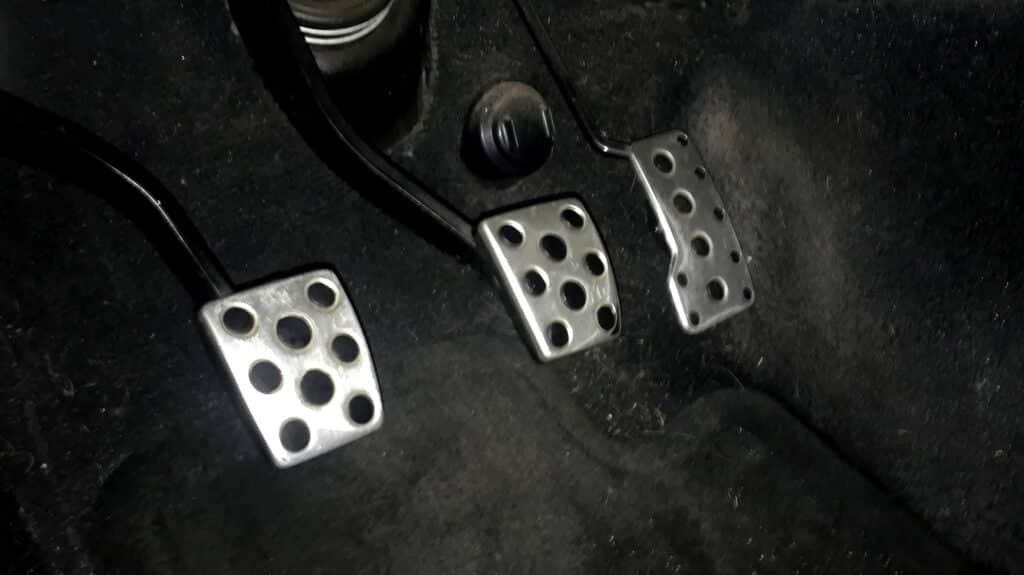 If you have already invested a lot of money in suspension and chassis mods, you can go ahead with the manual swap, provided you're willing to bear the costs.
If you're good at working on cars, then a manual swap isn't that hard. If you're not, it's a whole lot of work.
For instance, if you're switching to a manual ECU, your existing keys won't work without re-programming the new ECU. You may encounter several problems like this as you continue the project.
An alternative is to simply sell your automatic IS300 and look for a manual. It's difficult to find cheap manual IS300s for sale, but it's not impossible. But where's the fun in that?
What's your take on manual swapping automatic IS300s? Are you on the lookout for an automatic that you can later swap or do you already have one? Let us know by dropping a comment below!