Picking out a racing seat is a more complex task than it might initially seem. While many of them can look great, chances are that popular seats won't fit you or your car.
Much of what makes a seat a good one is determined by how well it works with the shape of your body.
One problem some of us big guys have is trying to find a racing seat that can accommodate wider waist sizes. Obviously, you want to be able to fit comfortably in a new seat, but a proper fit may also be mandatory if you intend on competing in race events.
In this guide, we'll go over some of the features you should consider when buying comfortable and wide bucket seats.
Important Features for Racing Seats
What you need will of course vary based on your particular use case. Do you simply want a cool-looking bucket seat to enhance your interior, or do you need something functional for a competitive event where FIA-certified seats are required?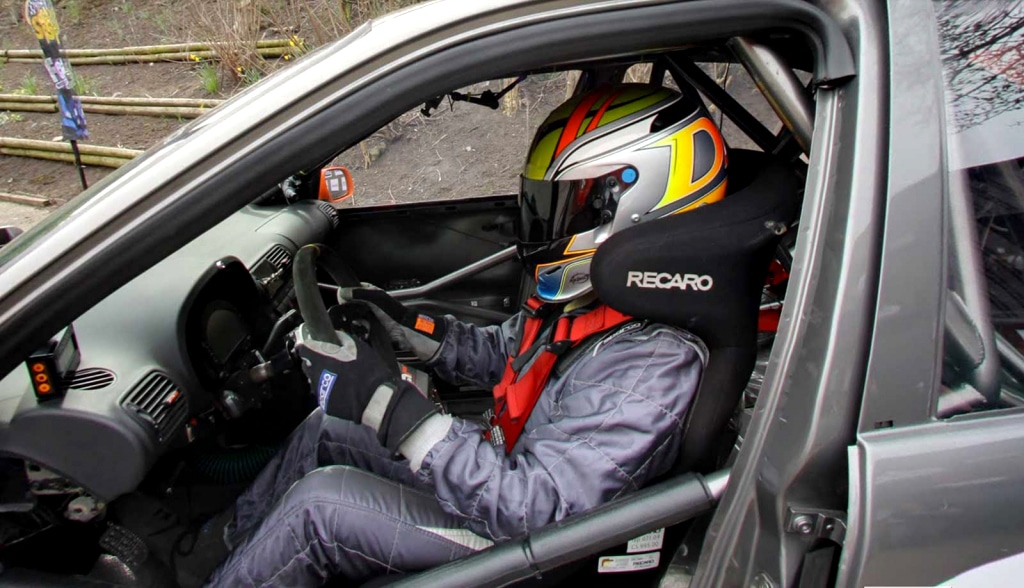 There are several key features to look out for when shopping for an XL seat or any kind of racing seat. These include comfort, compatibility with the vehicle you plan to install them in, adjustable or fixed back design, and more.
Comfort
Regardless of the seat's purpose, you should be able to fit in it comfortably and without pain or discomfort. However, the importance of comfort really comes down to the seat's purpose.
If you plan on using the car only on the street and want maximum comfort or even luxury, it's advisable to consider leather seats with extra padding. You might also want to avoid heavy bolstering, which can be a relief for wider guys.
If, on the other hand, you plan to use the seat for automotive events, such as drifting, autocross, drag racing, etc., then you are going to want an FIA certified, relatively rigid seat. It should still fit you properly, but the primary importance is a precise fit for you and your car for maximum safety and performance.
Compatibility With Your Car
This goes without saying, but it's crucial to make sure the seat you've chosen fits your car before you buy it. You want to ensure not only that the seat has brackets that are compatible with your vehicle, but also that it is not too large for the cabin.
For example, you do not want a seat that is too tall and scrapes the roof of your car, or one that cannot be adjusted in a way that places you at an optimal distance from the steering wheel.
Racing Seat Design
There are aftermarket racing seats that feature either fixed or adjustable backs.
The adjustable bucket seats are more comfortable and convenience-oriented, allowing you to lean back and/or make it easier for passengers to climb in the backseat (if you have a backseat, that is).
While you can use an adjustable back racing seat for track days, a fixed back seat is the safer choice thanks to its rigid design.
How to Get the Right Measurements
While you have to make sure the interior of the car can accommodate your seat, we are focused on finding racing seats for those with larger waists, so it is important to ensure this measurement in particular is accurate.
To get your number, measure yourself from left hip to right hip through the center of your body. Take note of this number in either inches or centimeters.
If you happen to be between two whole numbers, such as 15.5″, choose a 16″ wide seat and not a 15″ one just to make sure that it is not too tight.
Many enthusiasts often ask what size seat they should get if they have a 36″ waist, 38″ waist, 44″ waist, etc. Although the waist size is not a measurement that can be directly compared to the seat's measurements, many manufacturers make a point of noting how wide the seat can comfortably fit a driver in terms of their waist size.
We will be highlighting waist sizes in our list as they are a good metric for most drivers when trying to determine the optimal seat sizing for them.
The Best Racing Seats for Big Guys
Now that you know what to look out for when choosing the right racing seat for you, let's get into the list you've been waiting for.
We've chosen the most sought-after XL racing seats on the market. Below you'll find a variety of wide bucket seats to suit your needs. 
Sparco Evo QRT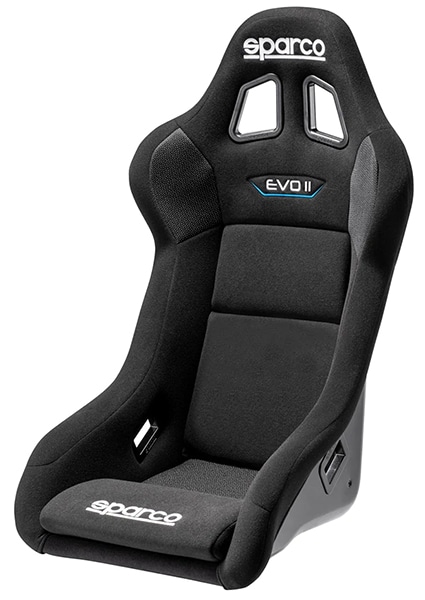 Manufacturer: Sparco
Material: Fiberglass
Waist Width: 36″ (L) | 38″ (XL)
Weight: 16.9 lbs (L) | 17.2 lbs (XL)
Buy on: Amazon, Enjuku Racing (L) | Amazon (XL)
Sparco's FIA-approved Evo QRT seats are ideal for accommodating wider waists since they're available in large and XL sizes.
The Evo QRT L is suitable for 36″ waists, and the XL variant can accommodate up to 38″ waists with east. If comfort is your priority, you'd be happy to know that the Evo QRT seats have the highest back angle rake of all Sparco seats on the market.
QRT or quick resin transfer is a special process Sparco uses to make their seats weigh as less as carbon fiber seats while still maintaining durability and affordability.
It is estimated that the use of this process shaves off up to 30% of the seat's weight, which is an impressive feature considering the importance of weight reduction in performance driving. 
Note that you will have to purchase side mounts for this particular seat as they are not sold with the unit.
Corbeau FX1 Pro Wide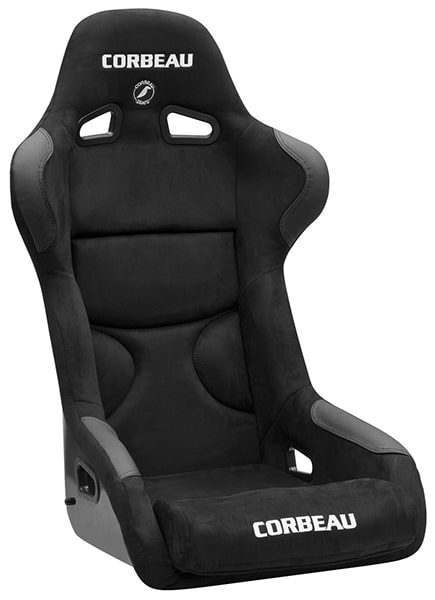 Manufacturer: Corbeau
Material: Fiberglass
Waist Width: 42″
Weight: 17.5-20 lbs
Buy on: Corbeau | Enjuku Racing
Another well-respected name in the racing seat business is Corbeau. They offer three versions of the FX1, but our focus is on the Pro Wide.
The FX1 Pro Wide can accommodate up to a 42″ waist. Unlike many other options, this seat can be mounted using either bottom or side rails, meaning the ability to move the seat back and forwards is possible.
While it is a fixed back racing seat, Corbeau designed it with comfort in mind. The seat comes with three cushions for the back, side, and base of the seat itself. These cushions are also removable.
Take note that this seat is not FIA-approved. This does not mean it is low quality or a bad choice, only that if you are going to be participating in any events where an FIA-approved seat is needed, you should choose another option.
Corbeau A4 Reclinable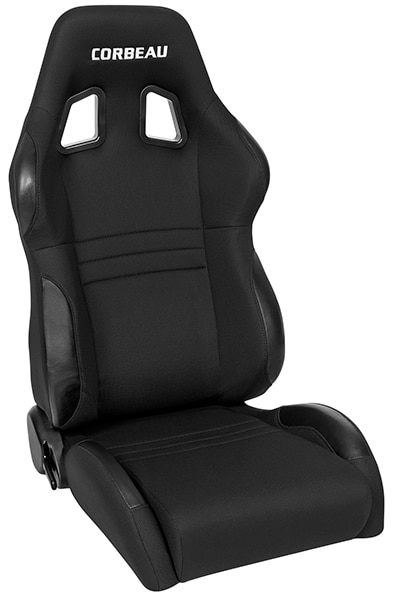 Manufacturer: Corbeau
Material: Fiberglass
Waist Width: 40″
Weight: 26 lbs
Buy on: Corbeau | Enjuku Racing
The A4 from Corbeau is only sold as a pair, so you get both driver's and passenger's seats when buying. This is nice for those who want a matching, cohesive interior. 
The seat is reclinable and can accommodate up to a 40″ waist size. It was designed to be a good fit for smaller vehicles such as the Miata or Corvette, although this doesn't mean that you can't use it in an SUV. However. This is something to be mindful of if you drive a smaller car like the Mazda Miata or Honda S2000.
This is also the first seat on our list that offers two material options for their wide version. You can choose from a black cloth or black microsuede material.
Like the other seat from Corbeau, this one is also not FIA approved and more suited for casual street use than hardcore track days. 
Braum Elite-X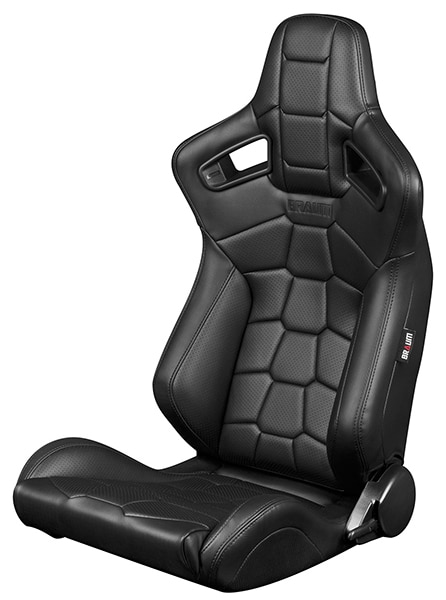 Manufacturer: Braum
Material: Powder-coated steel
Waist Width: 38″
Weight: 25 lbs
Buy on: Amazon
The Elite-X from Braum is sold as a pair. The seats are reclinable and can fit up to a 38″ waist. They have side bolstering, but it is kept minimum, leaving you adequately supported without causing discomfort.
The Elite-X uses an injection-molded form for a comfortable feel that is firm while also giving way to the contours of the driver.
These are not FIA-approved racing seats, but they are, without a doubt, the most luxurious seats on our list. The optional maroon finish also gives them a high-quality, upscale appearance.
OMP TRS-E Plus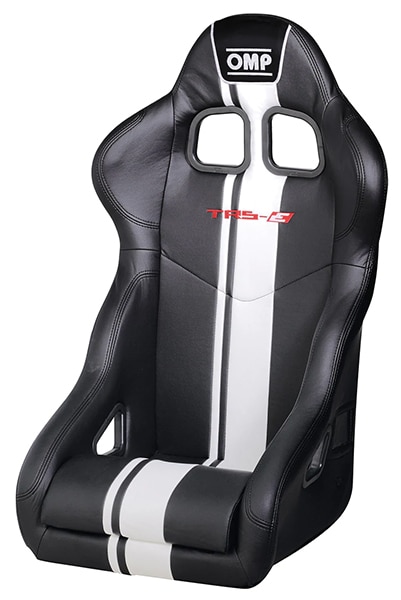 Manufacturer: OMP
Material: Steel
Waist Width: 38″
Weight: 20.9 lbs
Buy on: Amazon
The TRS-E Plus from OMP is an FIA-approved fixed back racing seat in black with a prominent white stripe down the middle.
The materials for this seat are unique, made of a jacquard velour fabric for comfort and durability.
It can be mounted using either bottom or side rails and also features a removable thigh cushion to help drivers dial in their fit. Up to a 38″ waist can be accommodated.
Bride Zieg IV Wide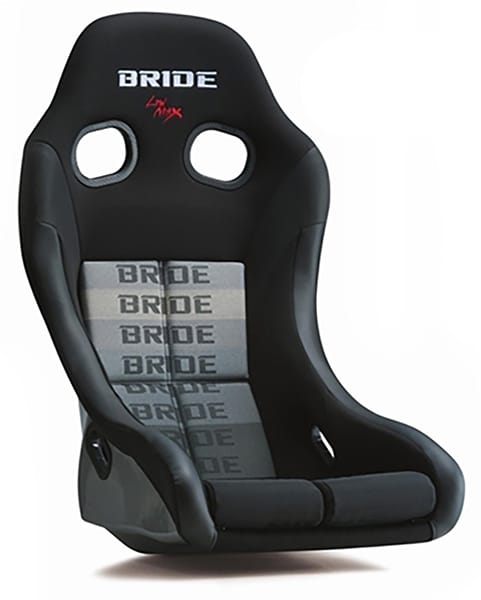 Manufacturer: Bride
Material: Fiber-reinforced plastic
Waist Width: 40″
Weight: 27.6 lbs
Buy on: Enjuku Racing
The Zieg IV Wide from Bride, one of the most well-known manufacturers of racing seats, is the enlarged version of the Zieg IV. The seat is a fixed back, FIA-approved model in black with the famous gradient Bride logo. 
Bride uses LOWMAX technology, unique to them, which lets the driver adjust the seating positioning and eye point. The seat is widened throughout, not just at the hip region, and provides a deep, enclosed cockpit. 
The Zieg IV Wide can accommodate up to a 40″ waist. 
Our Top Picks
While all of these racing seats are great choices for big guys, the one you chose will depend on your personal taste and requirements. With that being said, our top picks for the best wide racing seat are as follows.
Best General Use Wide Racing Seat: Corbeau A4 Reclinable
For more casual, street use, we recommend the Corbeau A4 Reclinable. It is designed with comfort in mind, does not feature aggressive bolstering that will constantly grip you when you are just daily driving and fits smaller vehicles.
The A4 Reclinable is available as a pair, so you can simultaneously replace both your front seats for a matching new set.
Wide Racing Seat for The Track: Bride Zieg IV Wide
For a car that spends a lot of time at the track, whether for drifting, autocross, or something else, we recommend the Bride Zieg IV Wide.
It has excellent bolstering and adjustable seating positions and holds the driver snugly in place during tight cornering and other maneuvers often performed in a competitive racing environment.
The seat is FIA approved, as well, so you do not have to worry about meeting qualifications for events with the Zieg IV Wide.
Wide Racing Seat for Comfort: Braum Elite-X
For a more luxurious and upscale seat, we recommend you go with the Braum Elite-X.
The leatherette maroon design is aesthetically pleasing along with offering a comfortable sitting experience that gives way to the driver's body shape for the best balance in comfort and stability.
On the plus side, too, these come as a pair, so the front seats can each be replaced with these sleek ones.
Which one of these caught your attention the most? Let us know by leaving a comment below!