The Subaru BRZ is living proof that power isn't everything. With perfectly balanced driving dynamics and excellent safety ratings, the BRZ is the car of choice for many enthusiasts.
Whether you're thinking of buying a BRZ new or used, you're going to need some information with regards to getting it insured.
In this guide, we will tell you about the average costs of insurance on a Subaru BRZ, what's covered, what's not, and we'll briefly discuss the factors that affect these costs.
We'll also touch on how you can find a quality insurance policy. Let's get started!
How Much Does Subaru BRZ Insurance Cost?
On average, BRZ insurance costs $1,400 per year, but this rate applies to people who are well into their adulthood. If you are 16-18 years old, expect to pay a lot more for your insurance policy.
Interestingly, the Subaru BRZ's insurance cost is slightly less than that of other sports cars in its class. Even the Toyota 86 which costs around $1,580 per year to insure. This is partly because of its industry-leading safety features — this helps to offset the overall cost.
There are some things that you can do to lower this rate even further. If you ensure that your car is equipped with anti-theft features, and if you keep it stock (yeah, I wouldn't either!) you can rest assured that you won't have to pay too much.
Moreover, if you are a young driver, you have the option of sharing your policy with your parents or guardians. Depending on the insurance company, you might also be eligible for discounts that really bring the cost of your policy down.
Buying minimal insurance policies can lower the overall cost even more. However, we recommend against choosing minimum coverage. Paying that extra money to get full coverage will definitely pay off in case something does go wrong. Remember, this is your pride and joy we're talking about!
What Type of Coverage Can I Expect?
So, what exactly will your BRZ insurance cover? This will depend on the insurance policy that you opt for as well as the company you buy it from.
At a minimum, you will be able to buy a policy that provides cover against property damage and bodily injuries. If at any point, you undergo this kind of situation, you can rely on your insurance policy to cover the costs for you.
You can also buy insurance policies that offer comprehensive or full coverage. This includes damage due to collisions or accidents, thefts, fires, uninsured or underinsured motorist coverage, and more.
Make sure you thoroughly conduct your research while looking for a good insurance policy. This will make things clearer about everything that will be covered by your policy as well as which company will be able to offer you the best coverage.
However, do keep in mind that this might also differ on the basis of several factors that contribute to the policy costs. Knowing all of this beforehand will help you out while you are seeking insurance for your Subaru BRZ.
Factors That Affect Insurance Costs
There are various factors that insurance companies consider to determine the cost of your insurance policy.
It's worth mentioning that just about any upgrades or modifications to your BRZ will have an impact on your premium.
Any time you make simple bolt-on performance upgrades like a cold air intake, exhaust system, turbo kit or supercharger on your BRZ, you'll need to advise your insurance company.
If you make handling modifications such as lower wheel offsets that sit more flush with your fenders, or BRZ coilovers, you can be sure that they need to know.
So if you plan on upgrading your car, it might be worth giving your insurance company a call before hand to see how it will affect the cost of your policy.
This said, there are plenty of ways your policy can be affected. Here's a quick overview of some of these factors.
Your Age
How old you are is a significant factor that determines how much you will have to pay for your insurance.
For instance, if you are 16-18 years old, you will have to pay much more for your insurance due to your perceived lack of driving experience. This rate will go on decreasing and stabilizing as you grow older.
Your Car's Age
The age of your car also plays an important role in determining your insurance cost. The older your BRZ model is, the less you will have to pay for your insurance.
Even though the cost difference won't be too much, you can definitely save a few hundred dollars if you buy a used BRZ.
Driving History
Your driving record and demeanor are essential to ensure that you get a good deal on insurance.
If you've received too many parking tickets, speeding tickets, DUIs, or any other driving violations, you can expect to pay more on your insurance since these incidents might be an indication of you being more prone to accidents.
Car Safety Ratings
The Subaru BRZ has an average NHTSA safety rating of 4 stars out of 5 ratings based on crash test performance. It comes equipped with a wide range of safety features such as:
Vehicle Stability Control
Hill Start Assist
High Visibility
ABS with Electronic Brake-Force Distribution
Whiplash Reducing Front Seats
Blindspot Detection System
Tire Pressure Monitoring System, and more.
Insurance companies typically factor in these safety features when determining the appropriate cost for insurance policies.
Location
Where you live is another determinant of your insurance cost. For instance, if you live in an expensive city that has higher costs of repair and maintenance, a higher accident rate, and longer distances, you might have to pay more for your insurance.
As an example, you would have to pay a lot more if you live in Los Angeles, New York, or Houston as compared to Seattle or Indianapolis.
Theft Rates
The Subaru BRZ is a car that does not get stolen very often because there aren't that many out on the streets, and also because of its anti-theft features.
This is reflected in the lower insurance price as well since you are not very likely to face this issue.
Choosing the Right Company and Policy
The insurance company you opt for makes a huge difference. Some might charge a lot more than others for various reasons, and you'll also come across some companies that offer good discounts and packages.
Ask questions and figure out which discounts you are eligible for. Compare quotes online from different companies to get an estimate. This will make it easier for you to make a decision.
There are also other considerations about the company and policy that you need to be aware of — discounts, policy warranty period, the presence or absence of any hidden costs and fees, and more.
One of the best ways to find the right company is by getting in touch with an insurance agent. Agents know how to utilize all the discounts that you're eligible for, given your specific situation.
They're efficient, and they can save a good amount of your money and still get the best possible coverage. One thing to keep in mind, however, is to not skimp out on important coverage with a "low rate" being your only goal.
For instance, opting only for liability coverage will be cheap, but it will create problems when you do face a problem out on the street.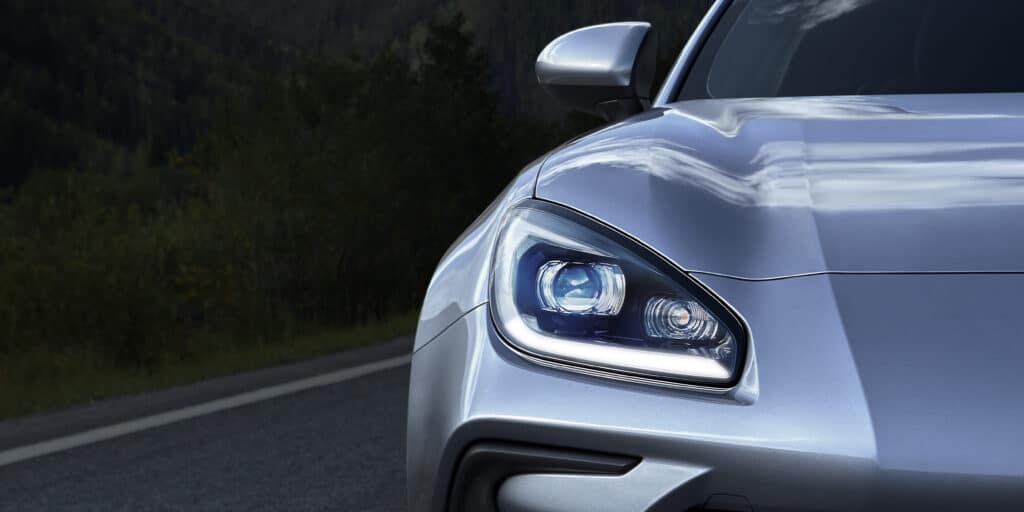 Final Remarks
The BRZ is an incredibly versatile platform, especially if you're just starting out on your journey into the world of performance cars.
To sum things up, we've taken you through all the important aspects of the Subaru BRZ's insurance costs. These included its average prices, the type of coverage you get, the things that affect these costs as well as how you can find a good policy.
Do remember to keep all these factors in mind while looking for a good policy and also to compare quotes from different companies thoroughly so that you can get the best end of the deal. You can use our quote form to get some estimates as well.
If you need an instant quote, use our form on the top of this article to ensure that you get the best rates on your BRZ's coverage.