Window tints sure do make for a sensible upgrade if you live in Texas. The long and warm summers combined with clear skies makes for an environment that warrants adequate sun protection.
Window tints provide everything from privacy to glare and heat reduction. However, before you get your windows tinted, you need to know that there are laws around how dark your tint can be.
Each state has its own laws around the use of tint film on car windows. In this guide, we'll discuss the tint law in Texas.
Is Window Tint Legal In Texas?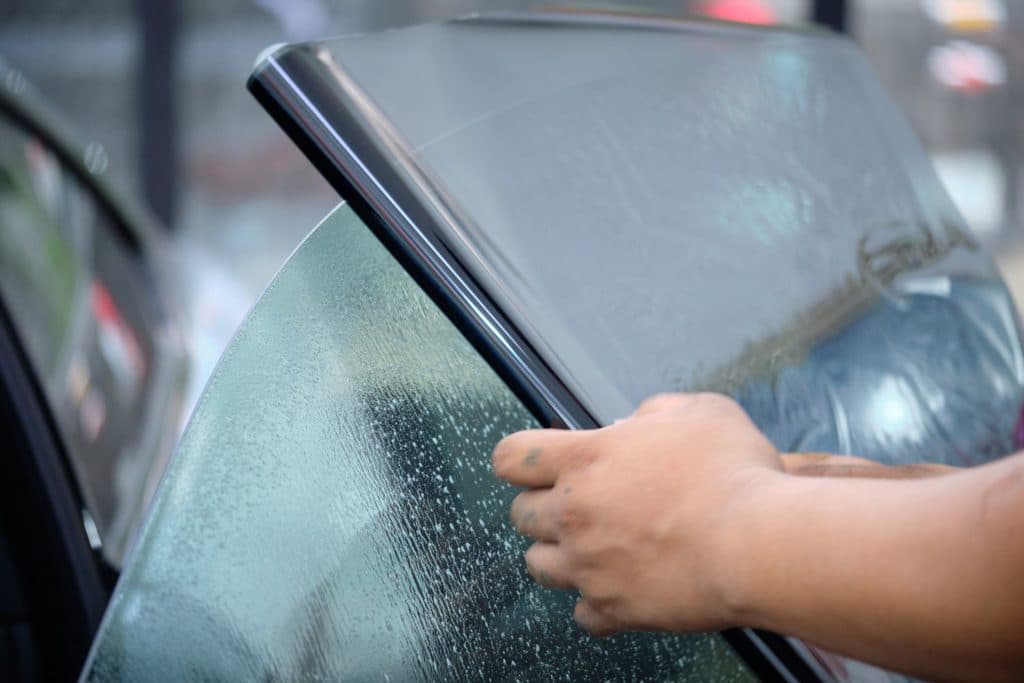 Individuals residing in the state of Texas are permitted to tint their car windows up to a certain limit.
Texas tint laws came into force in 2009. These laws serve as a safety measure. The tint rules only allow car tint films that will maintain good daytime and nighttime visibility.
These restrictions are aimed at protecting everyone on the road. They also help law enforcement officials as it allows them proper visibility into every vehicle.
There are legal implications for breaking the state's tint laws. Make sure you follow the necessary tint regulations to avoid legal consequences.
Permitted Window Tint Darkness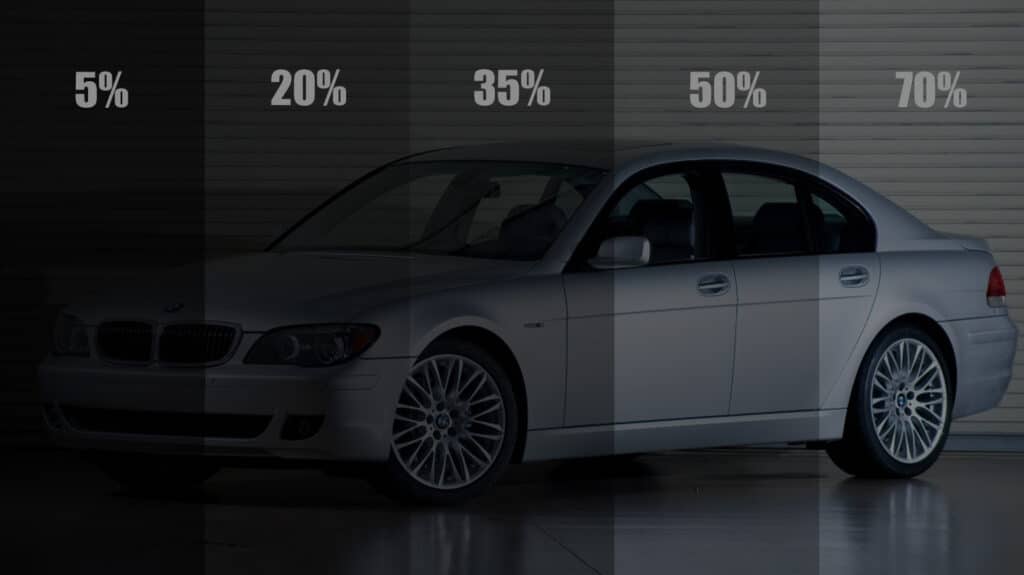 There are various window tint options. Your options range from 90% to 5%. But what are these percentages, and how do they relate to tint darkness?
Tint darkness is measured as the percentage of visible light transmission or VLT. This is the amount of light permitted to travel through a tinted film and window.
The lower the VLT percentage is, the more opaque the tint is. This means less light can travel through it. As the VLT percentage rises, so does the transparency of the tint film.
For instance, 35% VLT lets through 35% of the light. This is darker in comparison to a 50% VLT tint, which allows 50% of the light in.

Texas has different window tint darkness rules for different kinds of vehicles.
Sedans
Windshield: One can have a 25% VLT tint on the upper five inches or over the AS-1 line.
Driver-side windows: 25% VLT.
Passenger-side windows: There are no tint darkness limits here.
Rear window: There are no tint darkness limits here. However, if side mirrors are absent, then it is restricted to 25% VLT.
SUVs and Vans
Windshield: 25% VLT tint is allowed on the top five inches or over the AS-1 line.
Driver-side windows: 25% VLT.
Passenger-side windows: All tint darkness percentages are acceptable.
Rear window: All tint darkness percentages are acceptable. In cars with no side mirrors, only 25% VLT is allowed.
Acceptable Tint Reflection
Reflective tints contain metallic properties that reflect a substantial amount of ambient light. These tints ensure daytime privacy and they create a cool environment on the inside.
The state has rules regarding how much light must be allowed to penetrate the film and the permitted levels of reflectivity.
Tint darkness blocks the light from passing through the film and window, whereas tint reflection uses its reflective surface to deflect the light.
In Texas, your windows should be no more than 25% reflective.
Other Texas Tint Rules You Need to Know
Besides the above-mentioned rules, before you tint your car windows, make sure you are aware of these rules too.
Side mirrors: If the rear view is obstructed or the rear window is tinted, then the vehicle must have dual-side mirrors.
Colored tint: Tint colors amber, red, or blue are not allowed. All other colors except those can be used.
Window tint certification: Tint film manufacturers that sell the product in the state need to certify it.
Certified sticker: In order to identify legal tinting, car owners are required to use a certified sticker. This sticker must be placed between the glass and the film on the driver's side window.
Medical exemptions: Individuals with medical conditions that require a special tint can obtain a medical waiver for the same under the medical exemption tint law.
Fine for violations: Violators of the state's tint laws can face up to $1,000 in fines in court.
State of Texas Info
In the United States, Texas ranks as the second largest state in terms of area. The southern state shares borders with Louisiana, Arkansas, Oklahoma, and New Mexico.
It also shares borders with a few Mexican states.
The state has the most divisions of counties in the country — 254 in total. Its largest city, Houston, is also the country's fourth largest.
Population: 26,059,203
Capital: Austin
Registered vehicles: 17,193,559
Total lane miles: 683,533
Number of highways: 16
Tint laws references: DPS Window Tinting Standards