The primary purposes of window tinting include safety from harsh UV rays, improved aesthetics, and privacy. Heat control is an added benefit — believe it or not, window tint can help to keep your car cool, especially when parked outdoors on a hot day.
Window tint film not only filters the light from passing through the windows but also reflects some of it.
It is important to note that you cannot get your windows tinted without consulting the laws of your state. Each state has its own regulations and rules on the subject of window tint.
The Alabama tint law was put forth in 1996 and emphasizes the legality of window tinting alongside the permitted levels of darkness and reflection.
Is Window Tint Legal in Alabama?
Window tinting is not completely outlawed in Alabama. You can certainly get your windows tinted so long as you follow the stipulated guidelines. This has a lot to do with how dark and/or reflective the tint is.
Additionally, depending on which windows you decide to install tint on and how many windows your vehicle has, it will also impact the legality of your tint selection. The rules for windshields differ quite a bit.
Below, we've discussed the rules and regulations around legal tint in Alabama in more detail.
Permitted Window Tint Darkness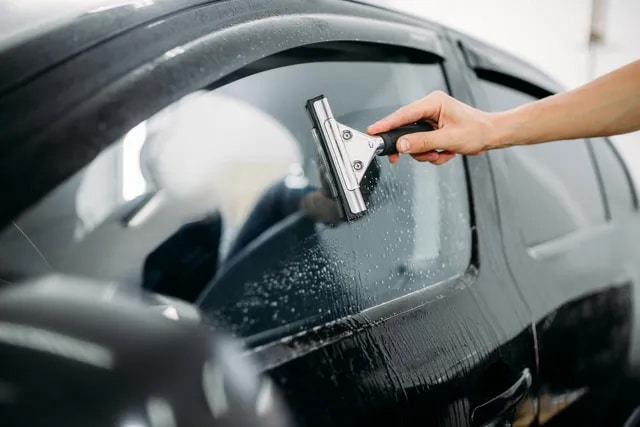 Window tint darkness can be is determined by a unit called visible light transmission, abbreviated as VLT.
VLT refers to the amount or percentage of light that can pass through a lens or film — tint film in this case.
For instance, if VLT is 10%, only 10% of the light can pass through, but if the VLT is 60%, as much as 60% of the light can pass through. In other words, the lower the VLT, the darker the tint.
The permitted darkness level is different for different vehicle types as noted below.  
Sedans
Windshield: Transparent or non-reflective tint on the upper six inches of the windshield is permitted.
Driver Side Windows: 32% VLT
Passenger Side Windows: 32% VLT
Rear Window: 32% VLT
SUVs and Vans
Windshield: Non-reflective tint can be added to the upper six inches.
Driver Side Windows: 32% VLT is permitted.
Passenger Side Windows: You can use any darkness level here.
Rear Window: You can use any darkness level here.
Acceptable Tint Reflection
Reflection refers to the amount of light that is reflected off the tinted film. Reflective tint helps to reduce glare. Note that tint darkness and reflection are not the same things.
Darkness or VLT refers to how much light can pass through, and reflection has more to do with how much light is reflected. The more reflective your tint is, the harder it will be to look through it.
Sedans
Windshield: Tint must be completely transparent and non-reflective.
Driver Side Windows: Reflective up to 20%.
Passenger Side Windows: Reflective up to 20%.
Rear Window: Reflective up to 20%.
SUVs and Vans
Windshield: You can only use non-reflective tint.
Driver Side Windows: 20% reflective
Passenger Side Windows: 20% reflective
Rear Window: 20% reflective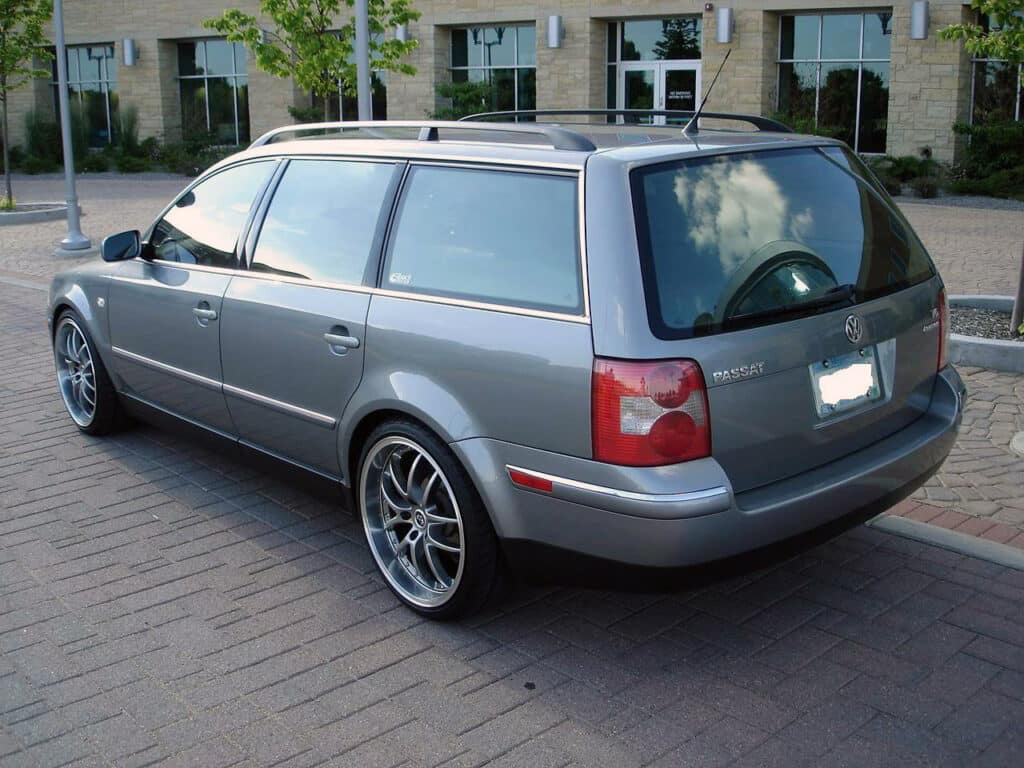 Other Alabama Tint Rules You Need to Know
Below we've listed some more window tint rules in Alabama that you must know about.
Colors: You can use any color for your window tint
Medical Exemptions: You can install darker tints if you get a medical exemption using a doctor's certificate.
Certification: Manufacturers must certify the film that they provide and sell.
Sticker: You need a specialized tint sticker to indicate the legality of the tint.
Violations: The first violation includes a $100 fine and/or 10 days in jail. The second time includes a $200 fine and/or 30 days in jail.
State of Alabama Info
Alabama is the 30th largest state in the US and ranks 24th in terms of population. It is full of waterways and is surrounded by the states of Tennessee, Georgia, Mississippi, and Florida. The Tennessee Valley and Mobile Bay also form important elements of this state's geography.
Population: 5,039,877
Capital: Montgomery
Area: 52,419 sq mi
Registered vehicles: 2,021,395
Total lane miles: 201,531
Number of highways: 11
Tint Law References:
Medical exemption info: Section 32-5C-4