Ground effects lighting, popularly referred to as underglow lighting, is a cosmetic upgrade involving neon tubes or sometimes even LEDs being attached to the bottom of the chassis to light up the surface beneath.
Underglow neon lights have become extremely popular as they add to the stylish looks and aesthetics of the vehicle.
But some U.S. states forbid the use of underglow lighting on vehicles, and if you're planning to install these lights on your vehicle, then it is important to understand if your state imposes any restrictions on their use.
If you're wondering if underglow is legal in North Dakota? then this article is for you.
North Dakota Laws for Underglow Lights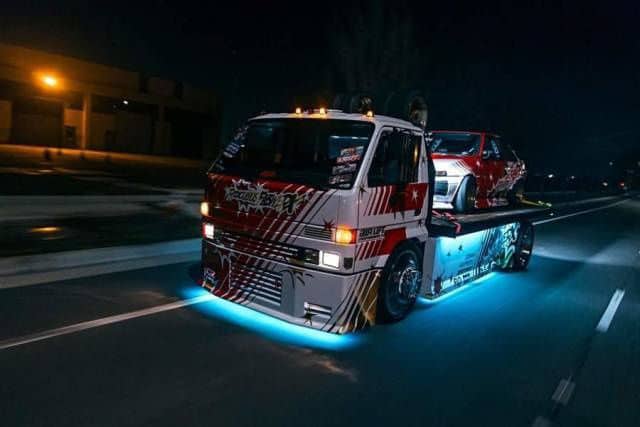 The use of neon underglow lights on vehicles in North Dakota is governed by North Dakota's Code for Motor Vehicles, Chapter 39-2.
As a car owner, you must understand these rules and regulations so that you don't end up installing lights that are restricted by law. In this section, we have discussed the criteria for underglow lighting installation.
Light Type and Size
The North Dakota Code does not specify or restrict the use of any type of light for underglow lighting.
There is no specification regarding the size of underglow lights that can be installed on a vehicle in the state.
Permitted Colors and Intensity
The North Dakota Code specifies that colors such as red or green should not be visible when you're in front of the vehicle.
The use of flashing lights is prohibited. And, the license plate must be illuminated with white-colored light.
Any underglow lighting installed on the vehicle must not be strong, intense or flashing to prevent other drivers from getting distracted.
Are Underglow Neon Lights Legal in North Dakota?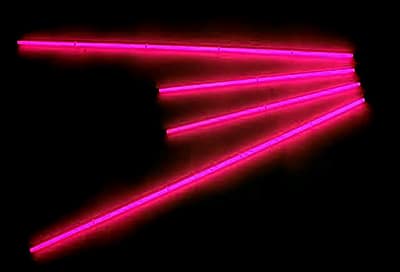 There state's law does not restrict the installation or use of underglow lighting on vehicles, so we can conclude that neon underglow lighting is not illegal in North Dakota as long as the following rules are followed:
You cannot move or drive a vehicle with any device or lamp displaying a green or red light that is visible from the front of the vehicle, as lights of these colors are reserved for emergency vehicles.
The use of flashing lights is prohibited by law except for use by snow removal equipment, school buses or any other authorized emergency vehicles or by any vehicle to indicate a left or right turn.
The rear registration plate of the vehicle must be lit with a white-colored light.
Fines And Penalties for Driving With Underglow
North Dakota traffic laws do not specify any penalties that have to do with using underglow neon lighting.
But the law does state that if a driver operates their vehicle knowing that the lights installed can be unsafe to other drivers, they can be guilty of an infraction and may attract a penalty or fine.
State of North Dakota Info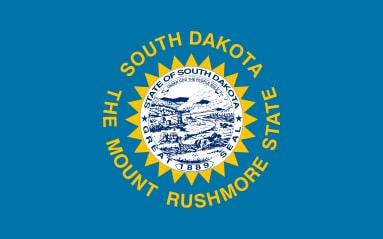 This Upper Midwest state of the United States got its name from the indigenous Dakota Sioux tribe.
It earned its statehood in 1889, becoming the 39th state by rank. Fargo is the biggest city in North Dakota.
It leads the nation in the agricultural industry, with about 90% of the land involved in various agricultural practices. It is nicknamed the Peace Garden State, and its state flower is the wild prairie rose.
Population: 699,628
Capital: Bismarck
Registered vehicles: 899,083
Total lane miles: 178,845
Number of highways: 4
Underglow light law references: North Dakota Code, Title 39