The Honda S2000 is a performance roadster that ticks all the boxes for sports car enthusiasts. With its superior handling, legendary VTEC engine, and lightweight body — it's no surprise why.

While it was discontinued in 2009, its undeniable cult status means that it is still sought after by many and even considered a collectible item today.
Car insurance coverage for a Honda S2000 should, at a minimum include the following:
Bodily injury liability
Property damage liability
Some states require more coverage, and it is essential to know the mandatory regulations of your residing state.

In this guide, we break down all there is to know about insuring your S2000 and simple ways you can save on car insurance rates.
Introduction to the Honda S2000: Safety & Features
The Honda S2000 is a two-door convertible that hit the market in the year 2000. This series of car, up until 2009, had a high engine speed and lightweight body.

Throughout their production, Honda made several changes to the S2000 for the most part separated by it's 2 key variations: AP1 and AP2.
Production for the S2000 stopped in June of 2009, and the main reason for this was the auto industry crisis. Honda did however tease the auto industry by filing patents in 2015 for it's Honda Sports Vision Gran Turismo, which excited many Honda enthusiasts.
Needless to say, the S2000 has become a sought-after vehicle, and of the 111,000 cars manufactured globally, 66,000 were delivered to the United States.
Some of the many attractive features of the Honda S2000 include:
237 horsepower
2.2-liter, 16-valve VTEC inline 4 cylinder engine
6-speed manual transmission
High x-bone monocoque frame
Four-wheel anti-lock disc brakes (ABS)
If you're wondering which Honda S2000 is the best to buy, the later AP2 model is the most desirable given its larger engine and fine tuned suspension geometry.
How Safe is the Honda S2000?
Insuring a high-performance sports car can sometimes be tricky since car insurance companies view these cars as risky. Drivers tend to take more risks at higher speeds, which often leads to an increase in accidents. This can then be linked to an increase your car insurance costs.
That being said, when it comes to safety –– the Honda S2000 leaves no room for worry.
Not only does it have a wide range of features that make it reliable, but it also has some features which will lower your premium and save you money on car insurance as well. These include:
ABS (anti-lock) brakes, which stop you from skidding when braking hard
Stability control in the AP2 model, which can keep you out of trouble when losing traction
Front-impact airbags, to protect both the driver and the passenger in the event of a crash
There is a security system to prevent the car from being stolen
Seatbelt pretensioners, which automatically tighten the seatbelts to ensure the driver or passenger is in the safest position in the event of a collision
What are the Costs of Owning a Honda S2000?
The average retail price for the Honda S2000 was $33,500. You'd think this would have dropped significantly as it's been a decade since the last one has been sold, but no.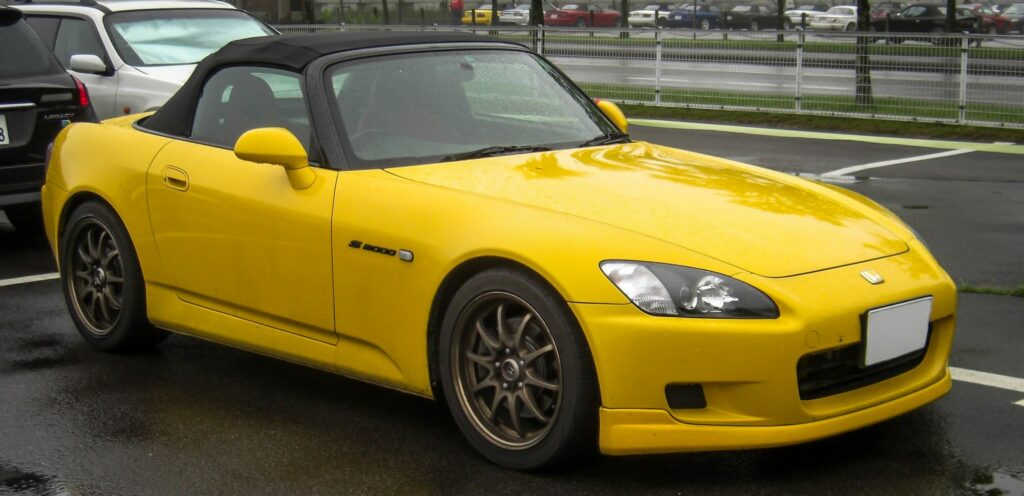 According to Kelley Blue Book, the S2000 will hold its value, and over the next five years, it will retain better than average values. The vehicle will keep it's value even more than a Mazda MX-5 Miata.
The average price of a quality 2009 Honda S2000 is around $23,900 at the moment, and this will probably continue to rise due to high demand and limited supply.
The average repair cost of the Honda S2000 series varies by year, but the annual average is about $428.
Fortunately for the S2000, this vehicle is now considered a collectible thanks to its worldwide fan base. On the flip side, they are expensive to purchase, and you won't get the best mileage.
So how does they compare to other makes and models? It's no surprise that the Honda S2000 is more reliable than Nissan's 350z or the Mazda Miata, but when things do go wrong they are more expensive to fix.
In general, as long as you replace items such as your S2000's battery, spark plugs, and use an engine oil well suited to your F20C or F22C engine, these Hondas will last you a very long time.
How Much Does Honda S2000 Insurance Cost?
Older model Honda S2Ks are cheaper to cover because they cost less than a newer model. On average –– the S2000 is not a cheap car to insure.
So how expensive is insurance on an S2000? On average, the annual insurance rates are roughly $1,165 for adults, $1,933 for teens, and $966 for older drivers.
People aged between 60-75 will pay the least on their S2000 auto insurance because they are considered "risk-free." Whatever that means!

If you're a young driver, don't sweat –– auto insurance companies will also offer discounts to students that take driver's education courses. If you have a grade average of B-, you will qualify for a car insurance discount.
Factors That Influence Car Insurance Rates
If you're wondering "but why is s2000 insurance so high?" it has a lot to do with where you live and the car insurance company in question. There are numerous factors that can influence your auto insurance rate, including:
Your age –– an 18 year old would pay less for a Honda S2000 insurance than an older and experienced driver
If you live in a rural area, you will pay less on your premium than someone who lives in the city due to having a higher risk of being in an accident
Men pay more for car insurance than women
Married couples also have lower rates
Working for the military can influence your rate –– typically, you will qualify for discounts
Bundling your home and auto insurance
On the other hand, there are several features of your Honda S2000 itself, that will influence the insurance rate, such as:
Older vehicles typically cost less to insure because they are less valuable than a new one. Since the Honda S2000 is more than a decade old, this could work in your favor
Safety aspects –– the safety features of the car will lower your Honda S2000 insurance premium
Immobilizer theft-deterrent system helps keep insurance companies happy
The vehicle has ABS installed –– an anti-lock braking system to ensure you don't lose control of your car
Automatic seatbelts keep you in the right position in the event of an accident
Airbags
Traction control
Do Modified S2000s Pay More for Insurance?
While it always depends on the nature of the upgrades, in general insuring a modified car will mean a higher premium. The upside to this is you get covered for any damage to your S2000 and the covered modifications.
It's important to inform your auto insurance company about any modifications made to your S2000, particularly ones that include:
In some cases, paint jobs and even stickers that affect visibility are also factored into exterior changes so it's best to let your insurer know regardless.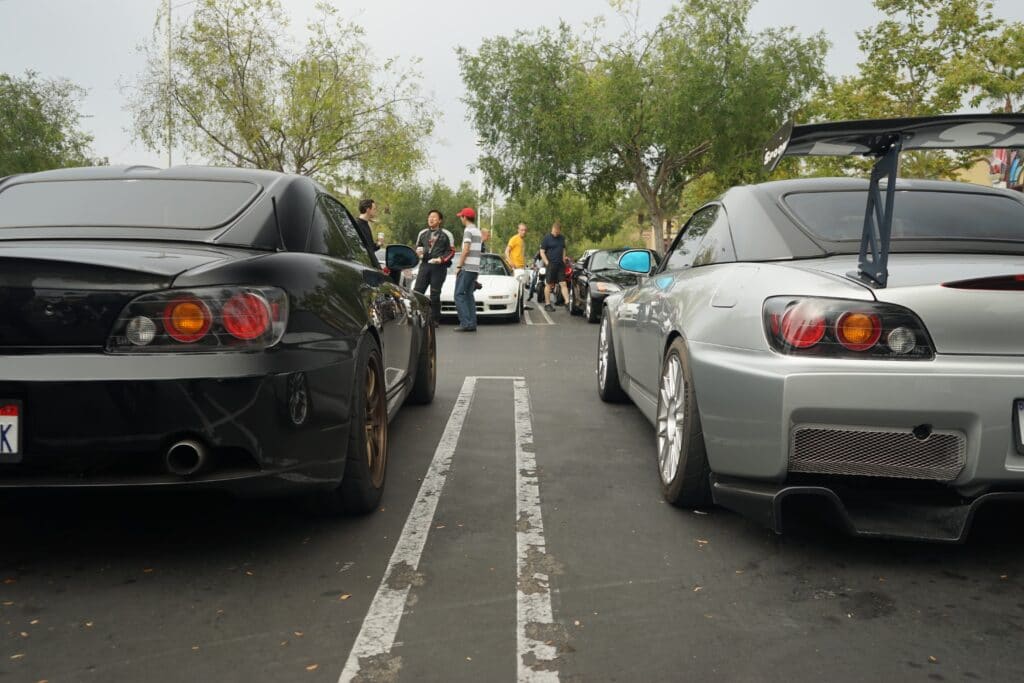 Car Insurance Needs for the Honda S2000
There are so many car insurance options to choose from, but it is essential to meet at least the state minimum requirements for your coverage. Most states require you have additional liability and coverage with your car insurance:
Bodily injury liability – this coverage reimburses the other driver if an accident occurs
Property damage liability – this portion of the car insurance covers any property damage that may arise, such as damaging other vehicles or buildings
Some states may also require:
Personal injury protection – 15 states mandate this coverage as it will cover the driver and passenger for bodily injury expenses
Uninsured motorist coverage – will cover costs incurred from an accident with someone who doesn't have insurance
How to Save on Honda S2000 Insurance Costs
Remember that if you are a teen driver or have a bad driving record, you most likely will pay higher premiums than the average driver.
While you are shopping around for good coverage, there are ways you can lower your Honda S2000 insurance premium:
Approach regional insurers and see what they have to offer
Negotiate –– you can still negotiate the terms of your policy with an auto insurance agent or directly with the car insurance company
Don't take the first deal you find. Your quote will be valid for a certain amount of time, so you can shop around before signing on the dotted line
Claim all discounts you may qualify for –– Safe driver discounts, smart student discounts, or bundling auto and home insurance
If no deductions are available to you, try your luck with another company
Having a higher deductible will lower your monthly payment as well
Better yet, speak with a broker who can get you the best quote from many insurers
If you are a "high-risk" driver (teen or convicted driver), you can still ask the car insurance company if you qualify for a low mileage discount or usage-based discount. Increasing your deductible and adjusting your coverage can help lower your premium.
Final Thoughts
Once you get behind the wheel of an S2000 it's hard not to fall in love with everything this speedy roadster offers. Its sleek design, smooth steering, and powerful engine have become a collectible for sports car lovers even after its discontinuance in 2009.
For this reason, insuring an S2000 may not be the cheapest endeavor, but it's one that's bound to be beneficial in the long run. Don't forget –– there are a number of discounts that you may qualify for.

The best thing to do is compare auto insurance costs online or check with an auto insurance agent who will compare rates for you! Use our quick quote form today for the best possible price on your S2K's coverage!