From its superior handling and reliability to its sleek and luxurious features, the Infiniti G37 continues to win the hearts of many car enthusiasts, even today.
But how much does it cost to insure this luxury car and will it end up burning a hole in your wallet?
While insurance policies for high-performance cars are by no means cheap, the G37's safety rating and security features can help you to save money on car insurance costs.
Stick with us as we take you through everything you can expect when insuring your Infiniti G37, along with some tips to help you save on the cost of your auto insurance.
Infiniti G37: Features, Safety & More
The G37 took the automotive market by storm when it was first released in 2008. It was available as a rear-wheel-drive sedan, coupe, and convertible. Infiniti even offered an all-wheel-drive option, dubbing it the G37x.
This leaves Infiniti G37 buyers with a wide range of options when looking to buy one used nowadays.
The most noteworthy features of the Infiniti G37 include:
A well-built 3.7-liter V6 engine
A luxurious interior with leather seats, sound system, and top-notch navigation system
19-inch wheels
Agile handling and stability control
An anti-lock brake system (ABS) — a safety feature that can save up 10% on car insurance premiums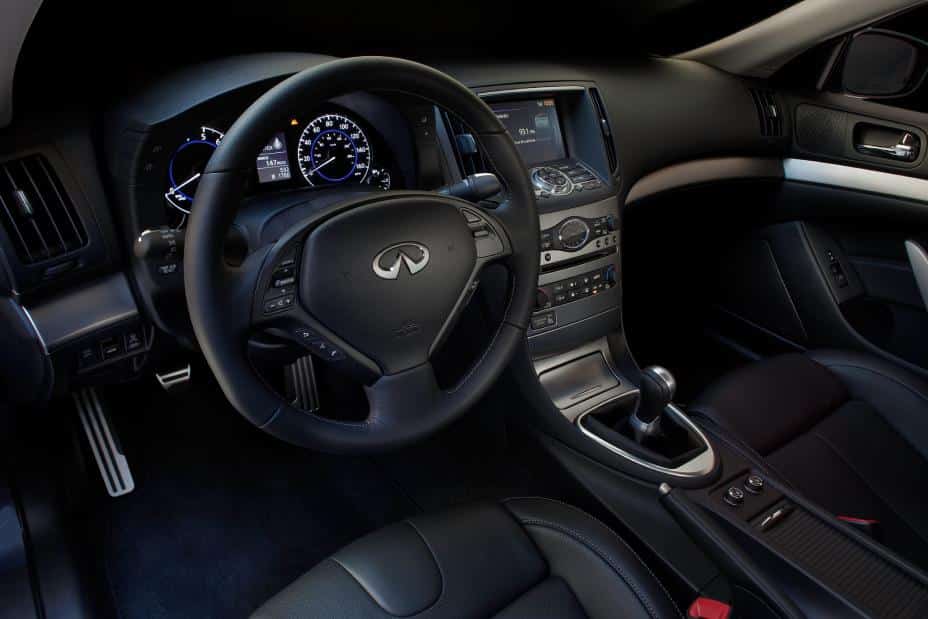 Does the G37 Qualify as a Sports Car?
While it's easy to stereotype sports cars as compact, high-performance machines that are unsafe to drive, the Infiniti G37 coupe is considered a luxury sports car that is in fact safe and reliable.
The G37 houses a powerful VQ37HR engine paired with cutting-edge performance that puts it in a category of its own. Just like a traditional sports car, the G37 offers accurate steering that allows the car to hug the road in style.
Sports cars are often expensive to repair and get insurance coverage. Due to their higher risk of theft, comprehensive coverage tends to be pricey, and parts are costly when repairs are needed. Thankfully, your Infiniti avoids many of these issues.
How Safe Is the Infiniti G37?
One of the most alluring attributes of the G37 is its safety features. In fact, these very safety features are your ticket to lower car insurance rates.
Car insurers consider features such as ABS, airbags, and electronic stability control systems when determining rates. And since your G37 lacks in none of these departments, you won't be disappointed.
Here's everything you can expect in the luxurious G37:
Stability control
Traction control
Front-seat airbags
Full-length side curtain airbags
Front-seat head restraints
ABS
Anti-theft devices
Not only do these aspects make the G37 impeccable but the car also passed all government crash tests with a five-star safety rating.
Infiniti G37 owners can also opt for the technological package which includes adaptive headlights, pre-crash seat belts that predict possible impacts using sensors, and other worthwhile safety factors.
Is the Infiniti G37 Reliable?
The Infiniti G37 is an exceptionally reliable car. This isn't just about being lucky to avoid a lemon, each Infiniti G37 is just as reliable as the next. As a result, owners can save on insurance rates for their convertible, coupe, and sedan.
As for maintaining the Infiniti G37, expect to shell out $540 every year for routine maintenance — which is still significantly lower than other luxury cars.
Factors That Affect Car Insurance Rates
Aside from your risk profile, insurance companies consider several components when determining your insurance rates. The most common factors taken into account for car insurance quotes are:
Credit history:  A low credit score can increase your premium.
Gender: Typically, men pay higher rates for their car insurance than women.
Location:  Insurance rates vary depending on your state and sometimes even your specific zip code. For example, people in the city pay more than those in rural areas.
Coverage lapses: A history of coverage lapses can negatively affect your premium.
Type of deductible and coverage:  Low deductible and full coverage will often be more expensive.
Driving record and safe driving history: Speeding or parking tickets can negatively affect your rates. Safe drivers are often entitled to discounts.
Age: Younger drivers pay significantly higher prices than older drivers.
Do you only have liability insurance? This type of insurance policy covers the other driver in an accident but not yourself or your vehicle. While this is the cheapest insurance option, it is essential to choose a plan that will cover your expenses.
Perhaps consider a plan that has medical expense insurance and uninsured motorist insurance.
How Much Does Infiniti G37 Insurance Cost?
Whether you've got an Infiniti G37 coupe or sedan, insuring this luxury sports car is not a cheap affair.
On average, the annual insurance rates for the G37 are $1,996 per year for adults, $3,312 for teens, and $1,656 for senior drivers. Senior drivers tend to pay the least on their auto insurance premiums since they're considered "risk-free" by auto insurance companies.
However, younger drivers that take driver's education courses are liable for discounts — just ask your insurance company to see what they can do.
How to Save Money on Your Infiniti's G37 Insurance Policy
Insurance companies offer a variation of discounts to lower their insurance prices. Here are a few of the most common car insurance discounts offered:
Senior driver
Student driver discounts
Safe driver
New vehicles, as opposed to used cars.
No policy cancellations within the past year 
Vehicles with a modern braking system and anti-theft devices 
Annual payments made upfront
Avoid aftermarket modifications.
Auto insurers don't always disclose all the possible discounts their customers are entitled to receive. So negotiate and ask what deals you may qualify for.
Another way of saving on your insurance premium is by asking your insurance company for low-mileage or usage-based discounts.
Be mindful of the coverage that you're opting for, and be familiar with the terms. If you have auto collision coverage, you can rest assured that your Infiniti G37 is covered.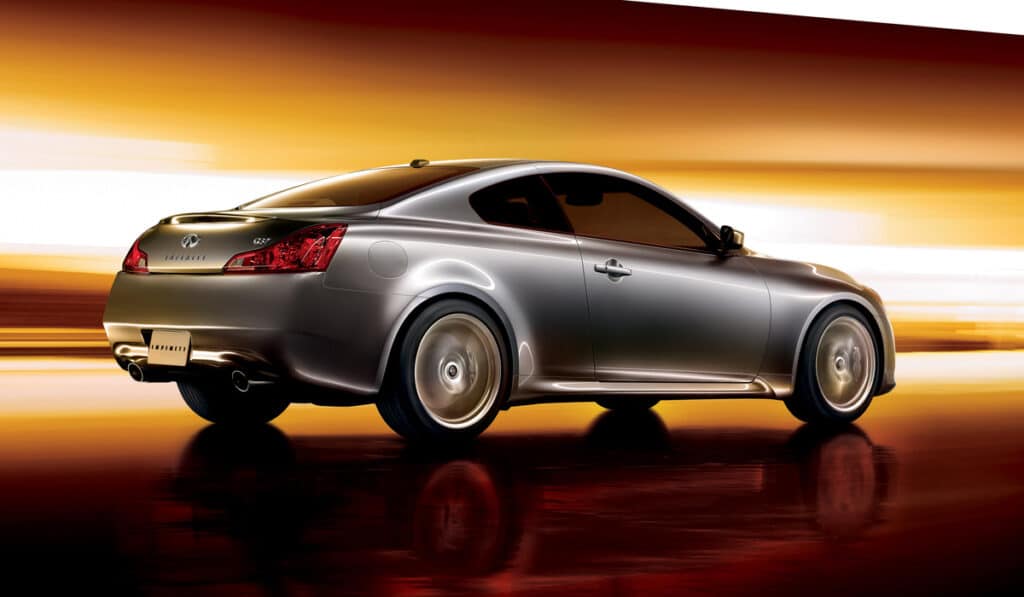 Final Thoughts
Whichever insurance plan you choose for your G37, be sure to ask questions and understand what you're truly getting in terms of coverage. If your G37 is modified, you might need to look into modified car insurance.
With the Infiniti G37, drivers can still enjoy a sports car with impeccable safety features, smooth driving, and a powerful engine while appreciating the low auto insurance rates that save you money.
Of course, getting your hands on the most competitive rates comes down to comparing various auto insurance costs online or better yet — getting in touch with an insurance agent to do the job for you. If you're in a rush, use our quick quote form today to ensure the best rates on your G37's coverage!