Tearing through the streets in the wee hours with your stereo blaring and exhaust wailing is probably not your idea of a good time.
Regardless of whether you condone or condemn street racing, there's nothing stopping you from driving the right car for the job, whether it's for your daily grocery run or weekends at the track.
Undoubtedly, the 90s marked the beginning of the JDM streetcar era. From Hondas and Mitsubishis to Toyotas and Nissans, the streets were littered with some of the best tuner cars ever made.
Read on as we discuss some of the best Japanese street racing cars of all time in this article.
Honda S2000 AP2
Engine: 2.2L inline-4 F22C1
Power: 242 hp
Torque: 162 lb-ft
Layout: Front mid-engine RWD
0-60: 6.2 seconds
The F20C-equipped Honda S2000 is a fun sports car, thanks to its relatively compact dimensions and a 240 hp 4-cylinder engine. It revs to 9,000 rpm thanks to VTEC — a remarkable feat for its time.
Honda's F20C engine has one of the highest specific outputs among naturally aspirated production engines.
When it comes to the S2K, handling is its strong suit. Its relatively short wheelbase paired with the traditional front-engine RWD layout gives the car excellent balance in the corners.
Also, the F20C is quite a robust engine and very receptive to mods and upgrades. In terms of tunability, it's right up there with the likes of the B16 and K20, which are easily some of the best Honda engines to build.
It's no wonder why modifying a Honda S2000 is so manageable.
Mitsubishi EVO VIII
Engine: 2.0L turbocharged inline-4 4G63
Power: 276 hp
Torque: 295 lb-ft
Layout: Front-engine AWD
0-60: 5.7 second
A true rally legend, the Mitsubishi EVO is easily among the most desirable JDM cars you can get your hands on. It's quite an exciting piece of hardware.
It may not be the best handling car on a street circuit, but the sports car is certainly one with character. Its turbocharged 4G63 4-cylinder motor makes 276 hp and clocks in 0-60 mph in 5.1 seconds.
With AWD and Bilstein shocks as standard equipment, the EVO VIII certainly meant business. The sports car, albeit in its EVO VII avatar, got a generous boost in popularity thanks to its stint in the movie 2 Fast 2 Furious.
Nissan Silvia S15 (200SX)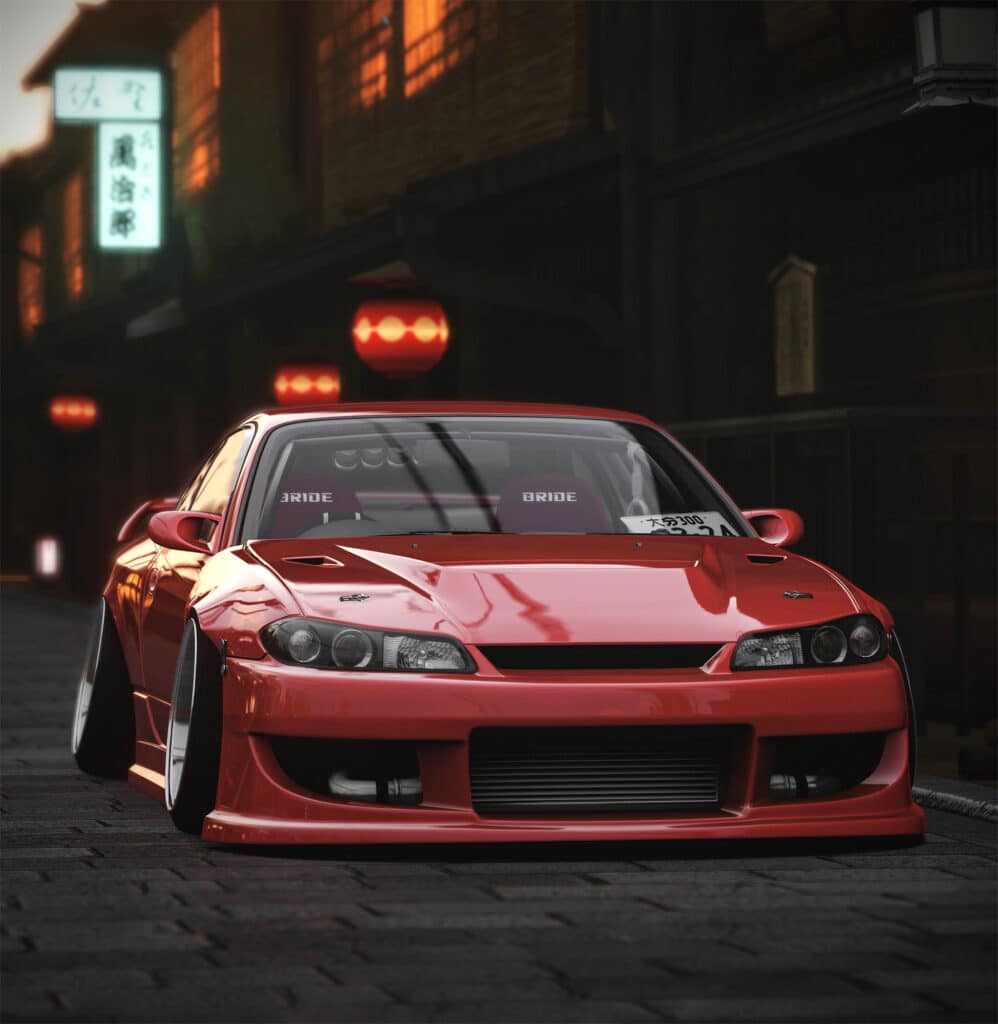 Engine: 2.0L turbocharged inline-4 SR20DET
Power: 197 hp
Torque: 195 lb-ft
Layout: Front-engine RWD
0-60: 7.5 seconds
While Nissan made Silvias in the 60s, the Silvias that you really want are the S13, S14, and S15 models. These came with the ever-popular SR20DET engine, which is a favorite among tuners across the globe.
The perks? They're turbocharged from the factory, can be tweaked to double the output with stock internals, and can be further built to offer even greater power figures.
Depending on the generation, you get anywhere between 205-250 hp from the stock motor. S15s, as you probably guessed, are the most powerful of the lot.
Although the sports car is a 2 decades old, it's still revered among enthusiasts for its versatility and performance potential.
Nissan Skyline R34 GT-R
Engine: 2.7L twin-turbo inline-6 RB26DETT
Power: 276 hp
Torque: 289 lb-ft
Layout: Front-engine AWD
0-60: 4.8 seconds
No list of JDM icons is complete without mentioning the R34 Skyline GT-R. Thanks to its mighty engine, the sports car established itself as one of the best in terms of sophistication and performance.
Nissan's RB26DETT propelled the GT-R into the spotlight. Of course, the Fast and Furious franchise also played its part in skyrocketing the Nissan GT-R's popularity.
The R32, R33, and R34 generations offer incredible driving dynamics courtesy of their AWD system and the 276 hp 6-pot motor.
It's worth mentioning that until recently, R34 Skylines were illegal in the U.S., but that has changed thanks to the 25-year import rule.
Nissan 370Z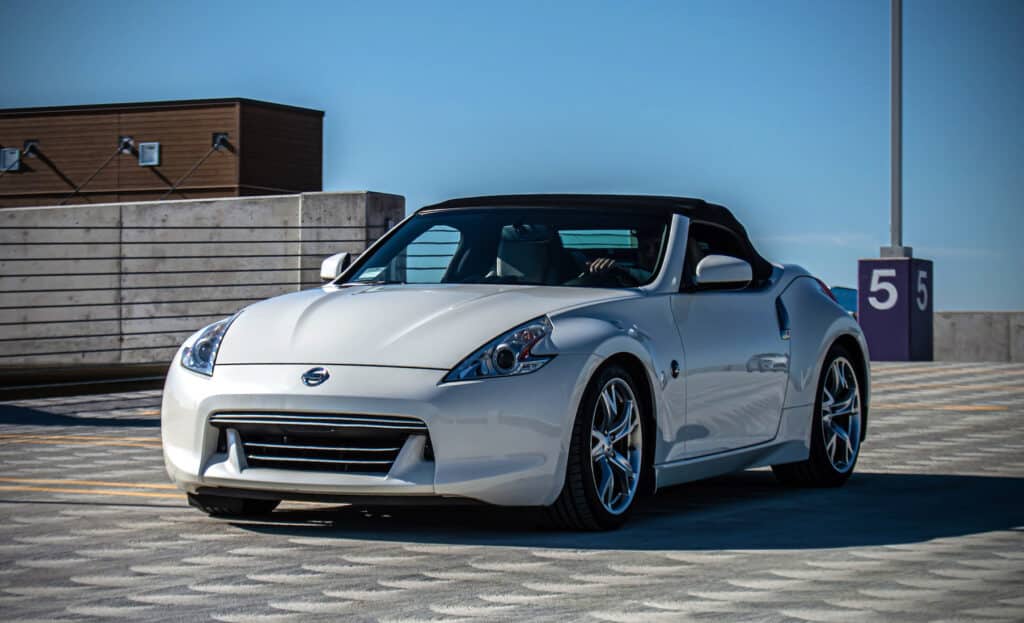 Engine: 3.7L V6 VQ37VHR
Power: 332 hp
Torque: 269 lb-ft
Layout: Front mid-engine RWD
0-60: 5.1 seconds
The Nissan 350Z and its successor, the 370Z, although it's not the most exciting 90s Japanese street racing car on this list, have quite a lot of hidden potential. There's a reason why they sold like hotcakes.
The VQ35 and VQ37 engines are extremely underrated. With up to 350 hp (in the Nismo versions), the Z twins are definitely fun daily drivers that should be on your list.
The highlight, however, would have to be its tuning potential and value for money. Nissan 350Zs can be had for next to nothing in today's market.
It's just as easy to find a mint Z34. With the right 370z mods, you can turn this car into a formidable track toy.
Toyota Supra A80
Engine: 3.0L twin-turbo inline-6 2JZ-GTE
Power: 330 hp
Torque: 325 lb-ft
Layout: Front-engine RWD
0-60: 4.6 seconds
Another JDM legend, the Toyota Supra, especially the A80 generation, has quite the fanbase among motoring enthusiasts.
Although the Supra was never the best-handling sports car of its time, its engine, was an absolute monster. There's a reason why the RB26DETT and 2JZ engines are often compared.
The 2JZ-GTE quickly gained popularity for its robust design and insane tuning potential. Tuners across the globe started testing its limits and were amazed at how much power the stock engine could handle.
Again, Hollywood's Fast and Furious gave its popularity a generous boost, making it a formidable contender in the world of competitive driving. 0-60 takes around 5.1 seconds thanks to its 320 hp twin-turbo straight-6 motor.
Although the A80 Supra is now out of reach for many, it's still among the best sports cars to ever come from Japan.
Subaru BRZ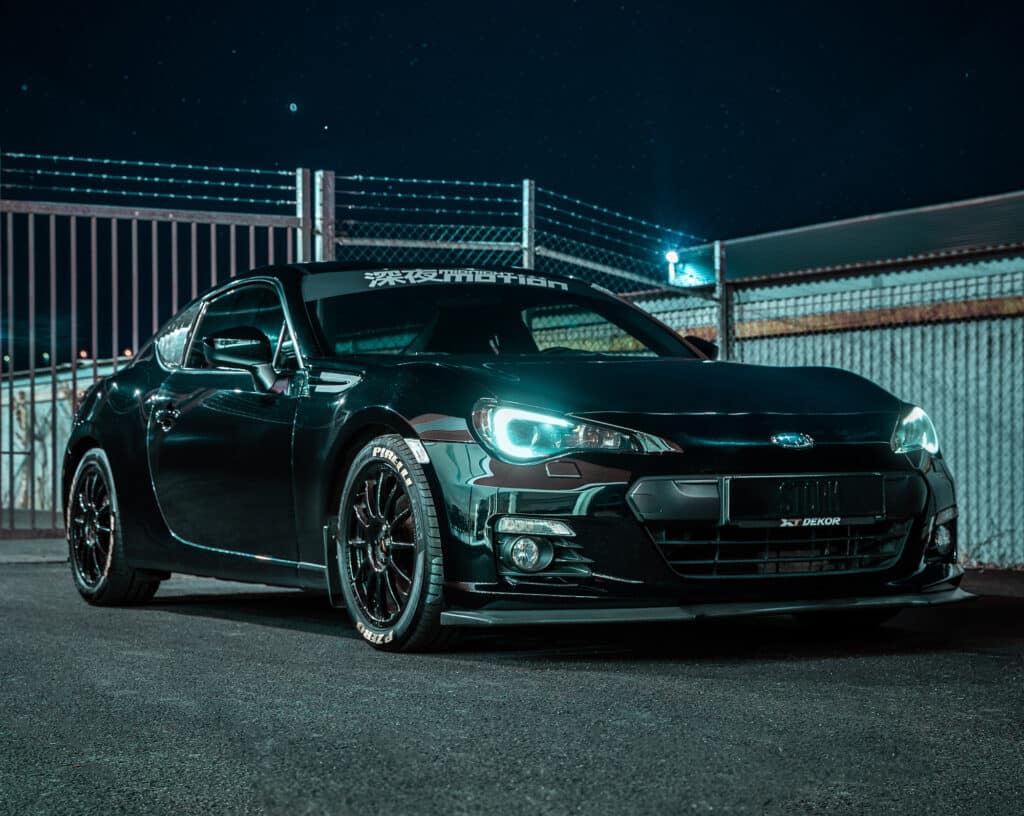 Engine: 2.0L 4-cylinder FA20
Power: 200 hp
Torque: 151 lb-ft
Layout: Front-engine RWD
0-60: 6.2 seconds
If you're looking for an accessible and fun sports car, you cannot go wrong with a BRZ or a GT86. It's worth noting that the Toyota 86 was a project developed together by Toyota and Subaru, so they're essentially the same car.
You get around 204 hp from a naturally aspirated Boxer-four (FA20), with newer 2nd-gen models getting 228 horses from a 2.4L Boxer (FA24).
If you find those numbers underwhelming, there's always the option of modifying them with an extensive array of available aftermarket upgrades.
The hallmark of this sports car is most definitely the handling and weight distribution, making it an excellent recipe for a fun and joyous motoring experience.
Summing Up
The list is certainly not complete without some honorary mentions. These include:
Mazda FD RX-7
Subaru WRX STI
Mazda MX-5 Miata
Civic Type R (EK9 and EP3)
That concludes our list of the best Japanese street racing cars of all time. Which one would you pick? Let us know by leaving a comment!
If you enjoyed reading this post, share it with your friends on Facebook and Reddit. We appreciate your support!